A healthy cash flow is crucial to the success of your company. It's a vital indicator of the health of any business, whether your organization manufactures a product or offers a service. Your company's ability to access cash at any one time impacts both short-term and long-term performance.
Thus, the cash conversion cycle is the most widely used indicator for estimating that period. how to improve cash conversion cycle is important thing you need consider Your company's daily operations become more difficult when you have poor cash flow, and it also has an adverse effect on how quickly you can pay your creditors.
Luckily, there are ways to reduce the cash conversion cycle. Like many financial operations, the cash-to-cash cycle may benefit from speeding up and becoming more efficient where there are bottlenecks. Like many financial operations, the cash-to-cash cycle may benefit from speeding up and becoming more efficient where there are bottlenecks.
Therefore, maximizing your cash conversion indicators will help you run your business much more efficiently. With that in mind, we put together the top ten tips on how to improve cash conversion cycle.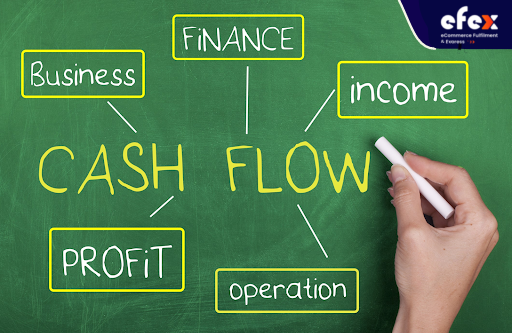 How To Improve Cash Conversion Cycle - Don't extend the terms
The longer you permit clients to put off paying you, the more your business resembles your customer's bank rather than a business that makes money. Of course, it's easier said than done to refuse your best clients' requests for extensions. However, keep in mind that standing your ground on payment conditions will result in more money, which will enable your business to better serve all of its other clients. A minor early-payment discount in addition to a late-payment upcharge policy significantly reduces payment delays.
- Read More: Order Management System: Definition, Process And Value
- Read More: Order management system for Ecommerce: Definition, Key Effect, Benefit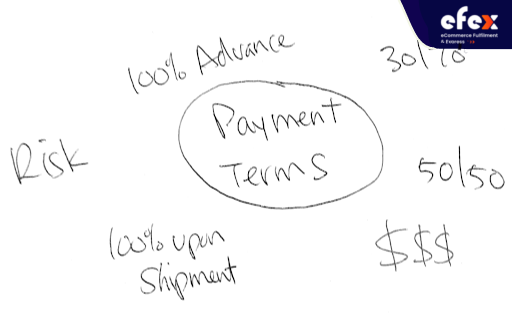 Split fees for speeding up collection
Bill such items separately from the deliverables for the good or service if any portions of your invoice are likely to be contested, such as fees or cost reimbursement. Your client won't have an excuse to put off paying you for the items and services you've already provided, even if they take a while to evaluate and authorize those costs.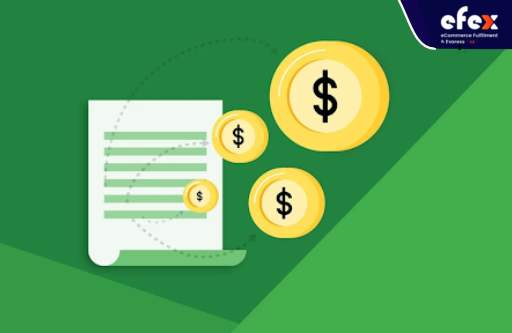 Organize your inventory more effectively
The very worst thing your merchandise can do if you keep an inventory is nothing. Being stored is worse than never having been produced at all. A product has previously been created using resources. Then, while they stay in a warehouse decreasing value, more resources are consumed to store them.
To maintain the cash conversion cycle at a reasonable level, businesses must move inventory effectively, construct or acquire exactly what they need, and utilize all of the instruments at their disposal. Starting with minimizing inventory purchases and enhancing the inventory conversion cycle will help.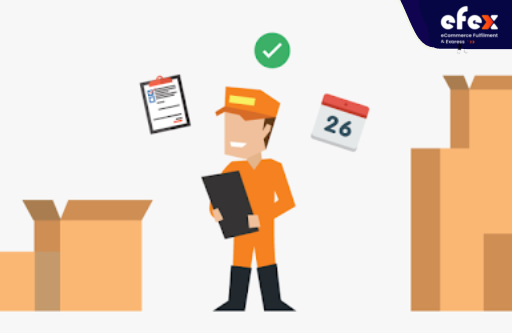 Businesses should seek to have just what they absolutely need on hand, whether it be completed goods or raw supplies. It is advisable to implement a fixed ordering scheme. You can accomplish this by using information obtained from your accounts receivable system. The data should be available for you to mine for sales patterns, time spent in inventory, and other critical performance indicators that may help you decide how much inventory to have on hand at all times.
👉 Read More: How to manage inventory effectively in 3 minutes
Of course, without an inventory, this is not feasible. Software and service-based businesses still fall under the same general concept. The objective behind inventory optimization is to continually move items to generate money without putting yourself in a difficult financial situation. Besides, by accelerating the turnover of inventory, businesses may shorten their cash conversion cycles.
👉 Read More: How to Calculate Inventory Turnover: Formula and Example
A company's ability to sell its products quickly affects how quickly it receives payment from customers and starts aging its accounts receivable Consider adopting a just-in-time (JIT) inventory management strategy, in which goods are provided when needed rather than weeks or even months in advance.
Additionally, think about selling slow-moving inventory products at a significant loss even if it means lowering your losses. By doing this, you may free up some cash that will be useful for getting you through the cash conversion cycle.
Get lean
Lean businesses ship more quickly, deliver flexibly, and use up their completed goods inventories. Inventory may be swiftly sold to generate cash.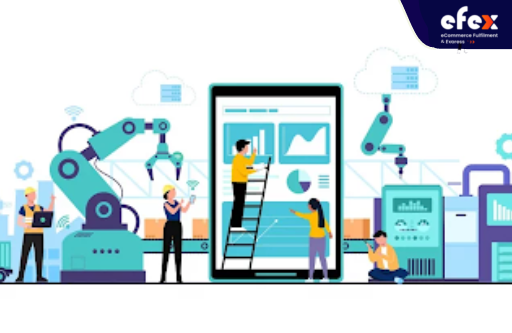 You can drive your processes to be as lean as possible by doing a complete mapping analysis of end-to-end processes and filling any gaps that are discovered. To integrate operations and make replenishment as quick and effective as possible, you can work with both internal and external providers.
However, no matter how lean you operate, never forget to account for safety stock calculations, since stock-outs and backorders can negatively impact customer service and the standing of your business.
Find the right raw materials balance
Materials sent abroad must make it in time for your business to complete orders without having to pay exorbitant emergency shipping costs. Many businesses are increasingly "onshoring" portions of their raw material purchases, evaluating the increased cost against the flexibility of a shortened supply chain and less inventory to carry. Even when products acquired abroad may be less expensive due to lower labor.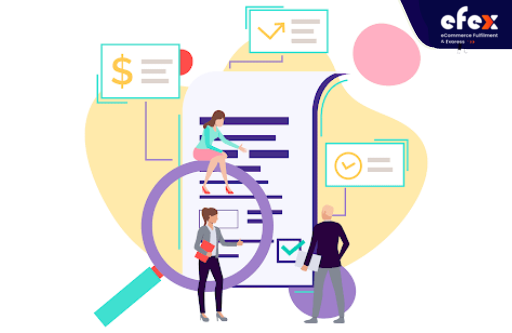 Dissect and improve your order-to-cash process
Examine each step in your invoicing process carefully and remove any duplicate or unneeded stages that might prolong the payment cycle. Utilize digital invoicing and payment wherever feasible to shorten the process. Like any improvement project, you can't move forward unless you know where you are currently.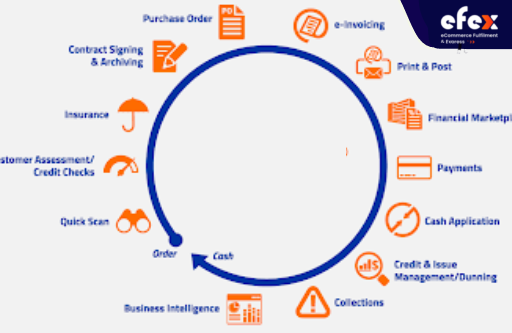 The first step in reducing your existing cash-to-cash cycle time is to determine how long it typically takes your business to recover the cost of its goods and services. If it's more than 30 days, you might be able to enhance the cash flow of your business.
Gather your accounts receivables quickly
Your cash cycle is significantly impacted by how quickly your clients pay you. By collecting early payments or deposits and charging as soon as sales data is received, businesses may reduce this cycle.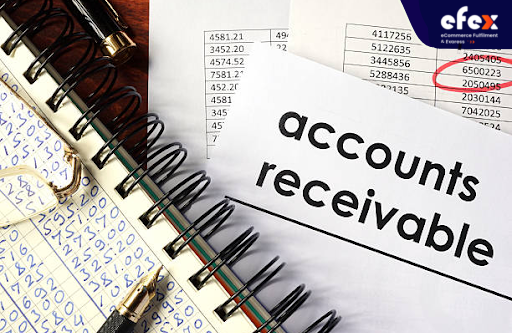 You may also think about giving a little discount for on-time payments, like 2% if a bill is settled in 10 instead of 30 days. By limiting client credit terms within 30 days or less and diligently checking up with consumers to ensure on-time payments, companies may also shorten their cash cycle. Maintaining control of past-due receivables is also advantageous because the likelihood of recovering them decreases over time.
Achieve better cash flow management
Getting money in your hands as soon as possible will help if you're having trouble with your cash conversion metrics. Days payable overdue will be reduced by using automated A/R tools to send prompt bills, automatically sending follow-ups, and making it simple for clients to pay.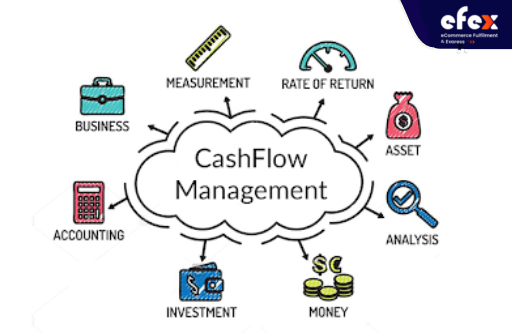 By automating this, you're utilizing fewer resources and generating greater cash flow, allowing businesses to make decisions with a lot more freedom.
Streamline your accounts receivables process
The billing and invoicing process of a corporation typically involves a number of personnel. Your cash conversion cycle will probably be more efficient if you search for methods to make that personnel more productive. One strategy to assure the highest level of billing efficiency is to automate your invoice production process. As a result, you will collect payments from people who owe you money more quickly.
Pay off your accounts payable more gradually
Although early payment from clients is advantageous to you, disbursing accounts payable later improves the amount of cash you have on hand. Although it is advised that you pay bills in accordance with the conditions you have agreed upon with your suppliers, there is no reward for paying in advance.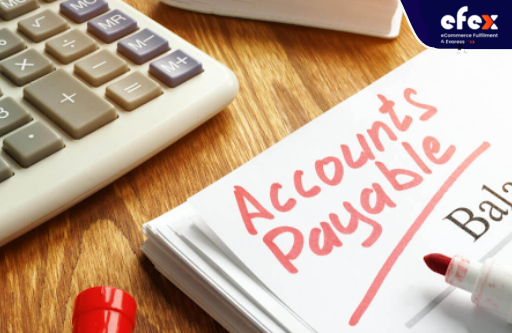 Work with your accounting department to build up a payables management system where all bills are paid as soon as the due dates as feasible to boost your cash on hand.
👉 Read More: Barcode Inventory System: Its Benefits & How To Use It
👉 Read More: How To Reduce Bullwhip Effect? 10 Tips To Minimize
Conclusion
The hard work of analyzing your processes and making the required adjustments is required if you want to shorten your cash conversion cycle and increase your cash flow. You can receive the most accurate picture of where your company is and where it can progress by using routine accounting procedures including class tracking, planning, and analyzing your cash flow accounts.
If you want to collaborate with professionals to know how to improve cash conversion cycle, they may examine your present processes, spot any gaps, and demonstrate where you can speed up your cash flow and cash conversion cycles for maximum effectiveness. Send us a message to learn how we can assist. Hope you have a good time with Efex.