It is no surprise that when it relates to the consumer experience, expectations never seem to be greater. Consumers demand more control over their buying journeys across channels, and they expect businesses to make these transactions as seamless as possible. It is significantly simpler to achieve widespread customer happiness when your fulfillment efforts are focused on providing flexibility and choices, something that multichannel merchants sometimes struggle with owing to their fragmented selling channels.
In this aspect, omnichannel fulfillment provides businesses with a compelling approach to satisfying the rising need for seamless retail experiences. To understand more about it, let's read this article right now!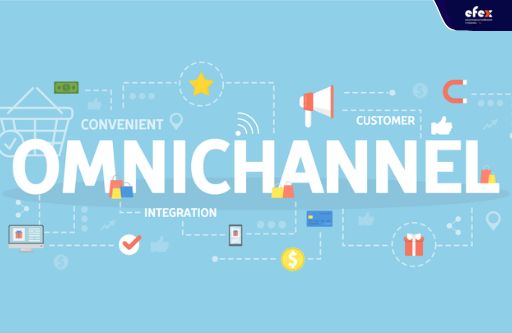 What Does Omnichannel Fulfillment Mean?
In general, omnichannel fulfillment is a process method in which organizations employ numerous selling channels to fulfill and deliver consumer orders, despite where the purchase was placed.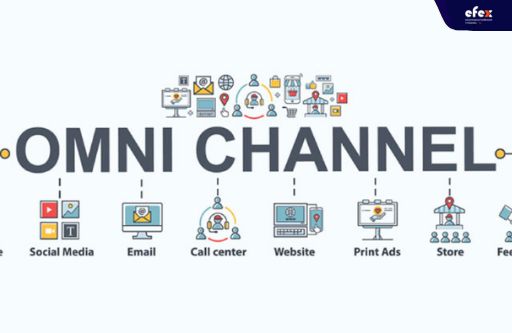 There is a significant distinction between an omnichannel strategy and a multi-channel fulfillment plan. In the past, selling channels are compartmentalized, and inventory is only utilized to service consumers in the channel to which it is assigned. In contrast, channels and inventory are connected in omnichannel to expedite the fulfillment and delivery process.
- Read More: Order Fulfillment Service: Benefit, Cost, And Who Should Choose
In multi-channel retail, this means that an online client must wait for their product to be despatched from the warehouse for delivery service, which might take between 2 and 7 days. In comparison, an omnichannel system may locate a shop containing the required goods that are close to the consumer. If the shop fulfills and sends the order rather than the warehouse, the delivery time will be reduced by several days. Instead, businesses might offer the consumer a Buy Online, Pick-Up In-Store (BOPIS) option, which reduces the turnaround time even further for near-instant satisfaction.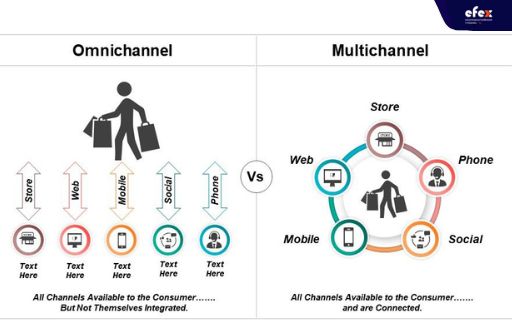 The Importance Of Omnichannel Fulfillment
As shown in a first peek of a BI Intelligence study report, Business Insider's premium research service is that brick-and-mortar retailers are in a deadly cycle of declining visitor numbers, declining comparable-store sales, and increasing store closures. In addition, more than 8,600 retail establishments in the United States may shut down this year, more than in the past two years combined, according to a recent forecast by brokerage company Credit Suisse.
Meanwhile, e-commerce pure-plays are leveraging the boom of digital commerce to triumph - which Amazon contributed to 53% of online sales growth in the United States last year, according to Slice Intelligence.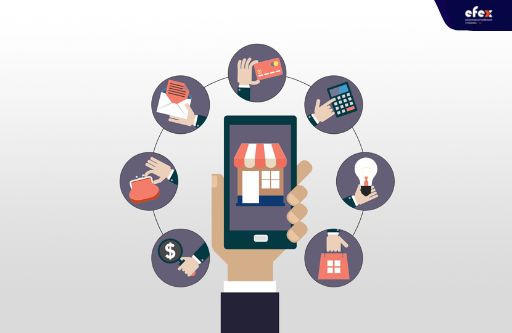 To participate in e-commerce, a large percentage of brick-and-mortar retailers have started to use omnichannel order fulfillment systems that utilize both their physical stores and in-store inventory. Additionally, owning a retail business includes handling hundreds of orders every day, and also disorganized shipment. A rapid and flexible response, as well as a consistent customer experience, are necessary to fulfill client expectations and maximize this rising market sector.
Therefore, omnichannel order fulfillment develops as a necessity with numerous notable advantages, promising to be an essential component of many commercial operations.
Benefits That Omnichannel Fulfillment Can Bring To Businesses
Businesses are more likely to expand their client base across new channels and platforms when customers have choices in how they buy products. For companies that do not want to focus on a single channel or get complacent in a competitive market, omnichannel fulfillment is obvious.
Inventory Cost Management and Reduction
As shown in a Peoplevox survey in 2016, there were 82% of e-commerce enterprises saw improved sales, demonstrating that e-commerce has expanded company opportunities. It also means that the number of orders will increase, necessitating corporations to stock more commodities in their warehouses, employ more staff to handle the items, and ensure that products are delivered to clients on time.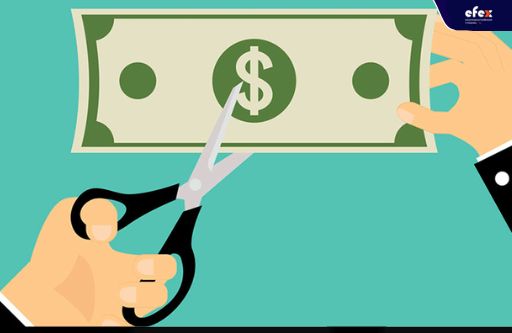 Yet, the problem occurs when the corporation must manage marketing and sales operations while simultaneously keeping inventory under control. The function of omnichannel order fulfillment in this respect is data synchronization, which processes orders swiftly throughout the whole process. It provides merchants with a tool to assist them to operate their businesses. Thus, the company saves almost half the warehousing and labor cost and has more time to concentrate on business.
- Read More: Order Fulfillment Cost: All of the Fee You Need to Pay
The Balance Of Seller Benefits And Buyer Satisfaction
Appropriate quantity and speedy delivery impact client satisfaction. As shown in recent research, 48% of buyers hesitate to continue purchasing on e-commerce sites with sluggish delivery. However, 63% of organizations confess that they do not deliver on time owing to various objective circumstances.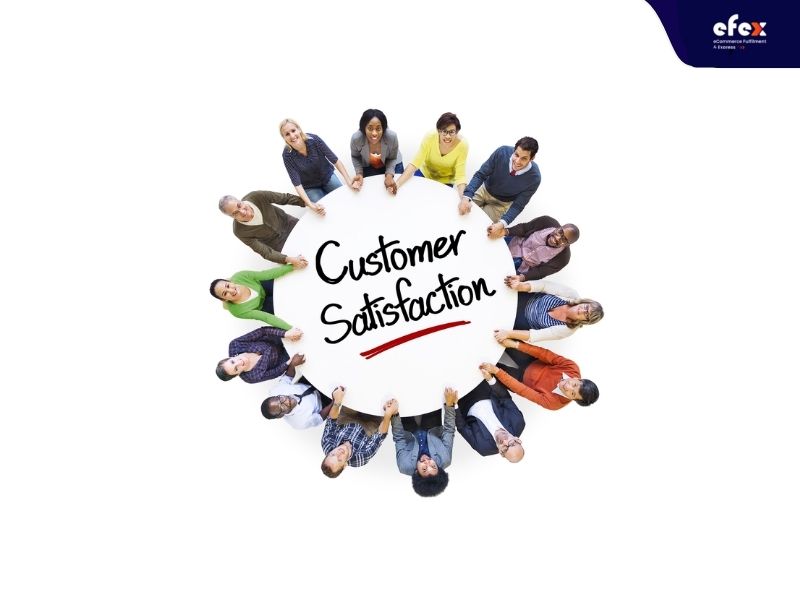 Thus, in this scenario, omnichannel order fulfillment as a solution assures client happiness. The order fulfillment model professionally prepares and handles orders for timely and accurate delivery to the buyer, as well as collecting the seller's money which is known as COD (cash on delivery) shipping. As a result, the seller may sell items and profits without sacrificing processing and delivery time, while consumers are delighted when they receive things on time.
Other Benefits
These omnichannel solutions can assist shops in running a seamless operation by:
Accurate inventory management: Organizing warehouse and inventory effectively aids in maintaining constant cross-channel fulfillment.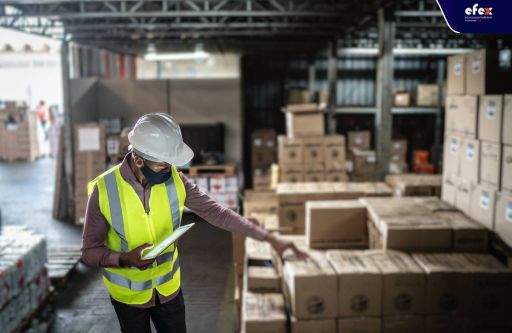 Real-time report: Monitoring warehouse and fulfillment center KPIs is critical if you plan to implement an omnichannel fulfillment strategy. Crucial performance indicators are provided with in-depth and thorough information. Using real-time reporting, you will be able to change and improve warehouse practices continuously.
Sales and income: Distributing items across several channels creates new market opportunities, which leads to higher sales and revenue.
Warehouse productivity: Using modern technology to simplify fulfillment operations offers warehouse staff more specific information in areas like inventory, enhancing overall operational efficiency.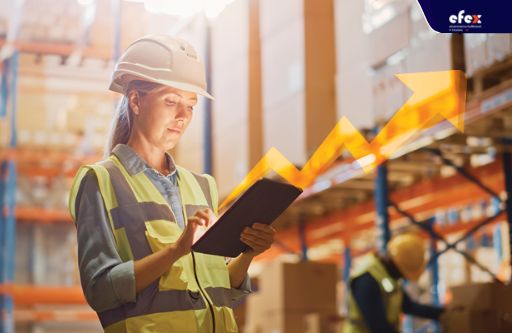 Customer satisfaction and loyalty: Consider a shop that is ecologically conscious. Customers are lured in by the company's ideology and brand messaging. But after activating order consolidation, it ensures that all online orders are transported in a single package with a single delivery. In certain situations, it may cause an order to be delayed, but it adheres to the retailer's brand promise. Despite the delay, the larger benefit of the environment maintains its consumers pleased and loyal. Besides, retail fulfillment procedures that use multi-channel distribution can also broaden more purchasing channels.
Brand reputation: Brands that use different distribution channels are perceived in the marketplace as being responsive to their consumers' requirements and preferences. This distinguishes your brand from competitors that have not yet embraced multi-channel distribution.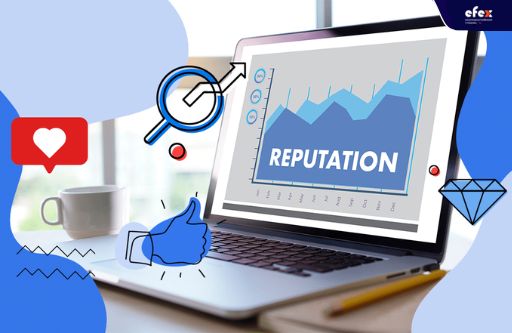 Increase the robustness of the retailer's operations: Retailers who employ omnichannel fulfillment have various alternatives for delivering items to customers. If one fulfillment route fails, the process might switch to another.
Easily modify business regulations: They can relocate the fulfillment center that has problems to other normal retailers. Everything is done with drop-down menus or simple boolean instructions.
Challenges Of Fulfillment With Omnichannel Retail That Businesses Can Face
An omnichannel enterprise is not without hazards. With the appropriate attitude and understanding of where things might go wrong, it is feasible to identify and avoid typical errors.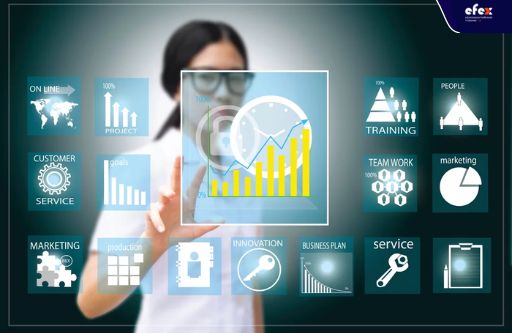 Inventory Management Across Channels Difficulty
Multichannel inventory management compounds the already difficult environment of inventory management. When selling the same things across many channels, it is easy to duplicate the number of SKUs and quantities if the products are the same but have separate storefronts and lists. To control levels of inventory reorders, and inventory projections among retail channels, you must consider the various buying habits, turnover rates, return regularity, delivery speeds, and total demand.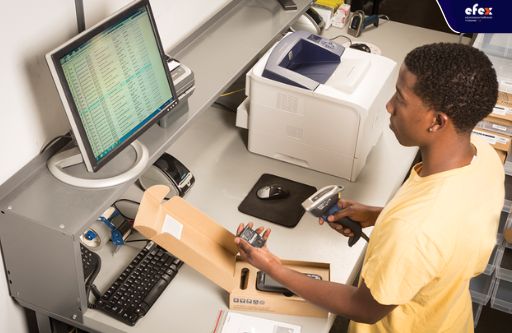 This implies that what's displayed on numerous channels must match what is currently available in your warehouse. Would you assign 100 units to each channel if you have 400 units remaining and sell in four stores? More data is likely required to estimate demand, but one thing is certain you do not want to have 400 units available in all four locations, since you may oversell 600 units that you do not really have. The ability to seamlessly mix the identical SKUs from different retailers in a centralized fulfillment platform is critical to avoiding overcounting and overcomplicating inventory management.
To successfully manage this, you must have access to real-time inventory data so that you can track the existing inventory and change inventory levels on storefronts as needed. You should also regularly check when inventory needs to be replenished and create reorder point notification to automatically notify your team whenever it is time to order new inventory from your manufacturer.
The Difficulty of Developing and Maintaining a Fulfillment Facility and Strategy on your own
Executing and establishing omnichannel strategies can be difficult if you lack the appropriate infrastructure. You could always invest in a fulfillment facility, technology, equipment, and omnichannel fulfillment staff, but this is both expensive and time-consuming. Numerous companies choose to collaborate with an order fulfillment provider to manage the process for them.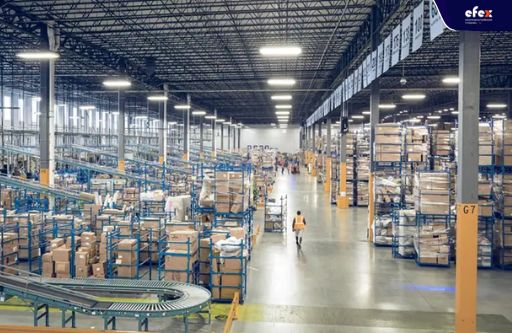 Synchronization is important for an effective omnichannel approach, and without access to available resources, such as those provided by a fulfillment company, it can be tough to keep track of the expectations of each channel while also dealing with day-to-day fulfillment issues such as workforce labor, purchasing supplies, and maintaining order accuracy.
Omnichannel Fulfillment Strategy
Since the needs of every brand and channel fluctuate so greatly, there is no one-size-fits-all omnichannel fulfillment approach. Here are a few things to think about and ways that could help you.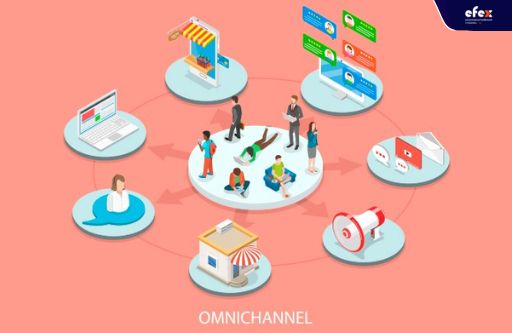 Make An Investment In Omnichannel Order Fulfillment Technology
Many vital technologies, like DOM, TMS, and demand planning, are simply underutilized. These technologies enable businesses to become more effective in assigning inventory to shops and warehouses in an efficient and dependable manner, as well as saving money on shipping items from a sender to a receiver. Finally, they record all details in the order management fulfillment process through all channels.
Ecommerce And Omnichannel Support
The present omnichannel retail model shift is mostly due to the growth of e-commerce, which has been the most significant supply chain management movement over the previous decade. Brick-and-mortar retail sales have remained largely steady, while e-commerce sales have increased at double-digit yearly rates. The e-commerce movement has sparked interest in technologies that can help to expedite and modernize order fulfillment.
- Read More: Ecommerce Order Fulfillment Guide: Process And Strategy To Improve
Constant Innovation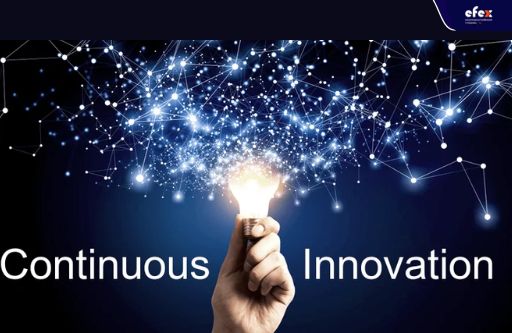 Innovation is critical for increasing the present omnichannel order fulfillment environment. Companies must continue to seek out new technologies and ideas in order to carry out flawless fulfillment. Many businesses are watching to see how these firms fare, but the greater focus should be placed on taking risks with high payoff potential. This shows that there are a lot of open spots that providers may fill. This can be achieved through innovative solutions or acquisitions - courtesy of logistics viewpoints.
Identify And Focus On High-Growth Markets
The omnichannel order fulfillment industry is expected to develop at a rapid pace, reaching more than 3.7 billion USD by 2020. Retailers must seek high-growth markets to help fuel this expansion. Companies looking for a high-growth market should choose the Tier 2 market. While the bulk of the top players aggressively pursues the Tier 1 market, an increasing number of small businesses are entering the omnichannel realm. This second tier of clients will maintain its market share and present an attractive opportunity for providers.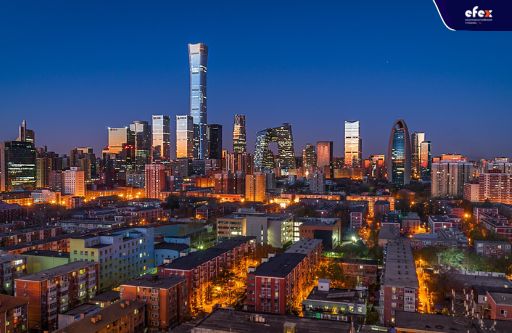 👉 Read More: What is the order fulfillment rate? How to calculate it?
👉 Read More: What is Order Fulfillment? Strategies and Process (7 Steps)
FAQs related Omnichannel Fulfillment
Got questions about omnichannel order fulfillment? We've got answers!
What does omnichannel actually mean in supply chain logistics?
Simply put, it's synchronizing your inventory, transportation and distribution to effortlessly meet customer demand - whether they shop online, in-stores or combine both. Connecting all dots from manufacturer to retailer creates flexibility to fulfill orders from the optimal source.
What really is an Omnichannel Fulfillment Strategy?
Omnichannel fulfillment lets you master order processing and shipping across all sales avenues from one centralized operation. Standardizing on scalable fulfillment technology paves the way for unified commerce.
When omnichannel transforms your whole supply chain, you reach retail nirvana! Managing inventory, coordinating warehouses and integrating systems to handle website purchases, online order pickups and in-store demand equally well is the end goal.
So in short, the omnichannel fulfillment strategy promises order fulfillment zen and commerce without limits.
Conclusion
Generally, you can understand as it is about adjusting to a better method of conducting business. Omnichannel fulfillment provides companies with several options between obstacles and benefits. Despite the difficulties, the benefits greatly exceed the risks. It is important to remember that it is not simply about material management and optimum routing.
However, putting omnichannel fulfillment into action necessitates a thorough grasp of the potential and hazards involved. You will want to have an order and inventory management system that lets you tailor rules and combine channels with the most seamless delivery.
Efex offers integrated eCommerce platform connections, nationwide fulfillment centers, and advanced order management technology. This enables dynamic inventory allocation, swift delivery, and a consistent customer journey regardless of how orders are placed. Partnering with Efex for omnichannel order fulfillment gives retailers the infrastructure and expertise needed to unify fulfillment across channels.