Are you curious to learn about what retail fulfillment is? As eCommerce continues to grow, more businesses are relying on retail fulfillment for their online stores.
Retail fulfillment services are one of the most important parts of running a successful eCommerce business and can help retailers streamline processes, reduce costs, improve customer satisfaction, and ultimately drive sales.
In this blog post, we will dive into what exactly retail fulfillment is and how it can benefit your eCommerce venture.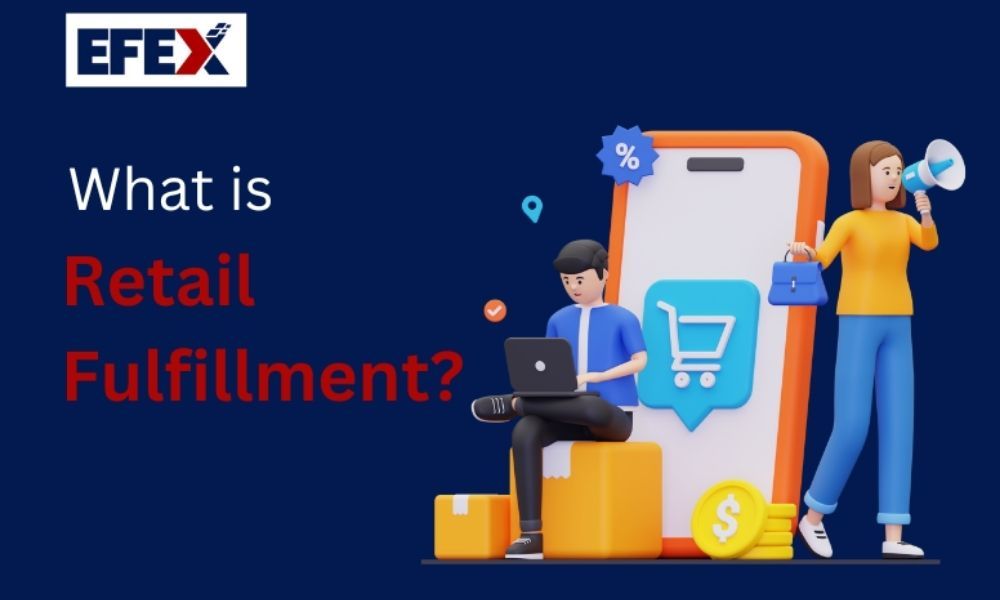 What is Retail Fulfillment?
Retail fulfillment is described as the procedure of receiving, packing, and delivering an order to a consumer. It is a subset of logistics that is more detailed, complex, and distinct from direct-to-consumer fulfillment. You will need the correct tools to engage with each merchant individually to ensure a pleasant experience.
After a client puts an order online, an eCommerce merchant is responsible for packaging the shipment with the proper contents and shipping the box, which is the fundamental distinction between traditional storefronts and online businesses where users browse and purchase items themselves.
It is a more detailed, complex, and unique field of logistics than DTC (direct-to-consumer) fulfillment. Sending items to retailers needs more quality control, accuracy, and attention to detail. To provide a nice experience, you will need the essential tools to engage with each seller independently.
👉 Read More: What is eBay Fulfillment? All Thing you Should Know in 2023?
👉 Read More: Ecommerce Fulfillment: A complete guide for beginners
Retail Fulfillment and B2B Fulfillment Comparison
B2B fulfillment differs from retail fulfillment. It's a catch-all phrase for shipping items in bulk to any organization. B2B fulfillment entails shipping boxes from one company address to another.
It might include transporting things to a business or a corporate facility for employees to use, such as moving documents from one office to another.
Retail fulfillment is included in B2B fulfillment. Traditionally, this meant that items ended up placed on store shelves, but with the rise of eCommerce, it can also mean that products wind up on the pages of a retailer's online shop or marketplace.
When a merchant sells their items to a retailer, the commodities may wind up at the seller's shop, godown, warehouse, fulfillment center, or micro-fulfillment centers.
In retail fulfillment, on the other hand, the seller and retailer never ask merchants to deliver things to them. The store can ship it straight to the customer or to a third-party fulfillment center.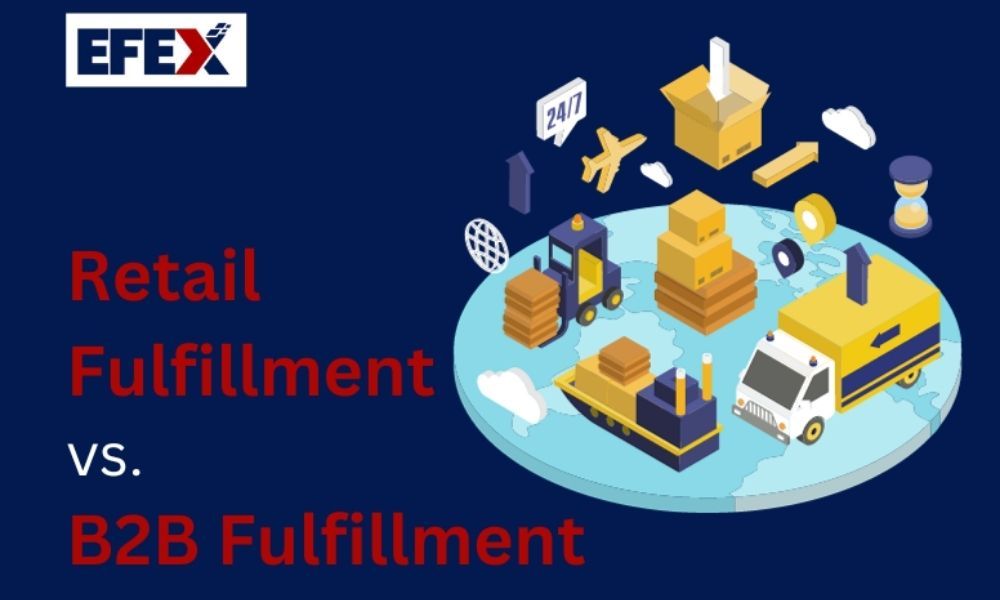 8 types of Retail Fulfillment (update in 2023)
The below 8 types of retail fulfillment illustrate the different ways eCommerce merchants fulfill orders in 2023 that are becoming increasingly prevalent thanks to technological advancements.
In-House Fulfillment
In-house fulfillment is a model in which an eCommerce vendor fulfills orders on their own. It is either done by a small-scale firm with resources such as in-house warehouses, personnel resources, and its own supply chain network, or by a large business with resources such as in-house warehouses, human resources, and its own supply chain network.
Dropshipping
Dropshipping is a common fulfillment strategy in which online merchants collaborate with manufacturers who ship items directly to customers. While this reduces the demand for businesses to stock inventory, excellent communication and coordination are still required to ensure accurate and timely distribution.
Consignment
Consignment is an appealing alternative for luxury and expensive products that distinguish stores from mass-market rivals. Retailers accept to sell items on their own to suppliers or manufacturers under this approach. They only get paid for the goods after they have been sold to clients.
Consignment enables shops to deliver outstanding customer service without incurring the financial burden of acquiring goods in advance. It promotes a collaborative approach in which both sides share in the achievement of every sale. This concept is especially appealing to companies that value customized service and uniqueness.
This concept is especially appealing to companies that value customized service and exclusivity.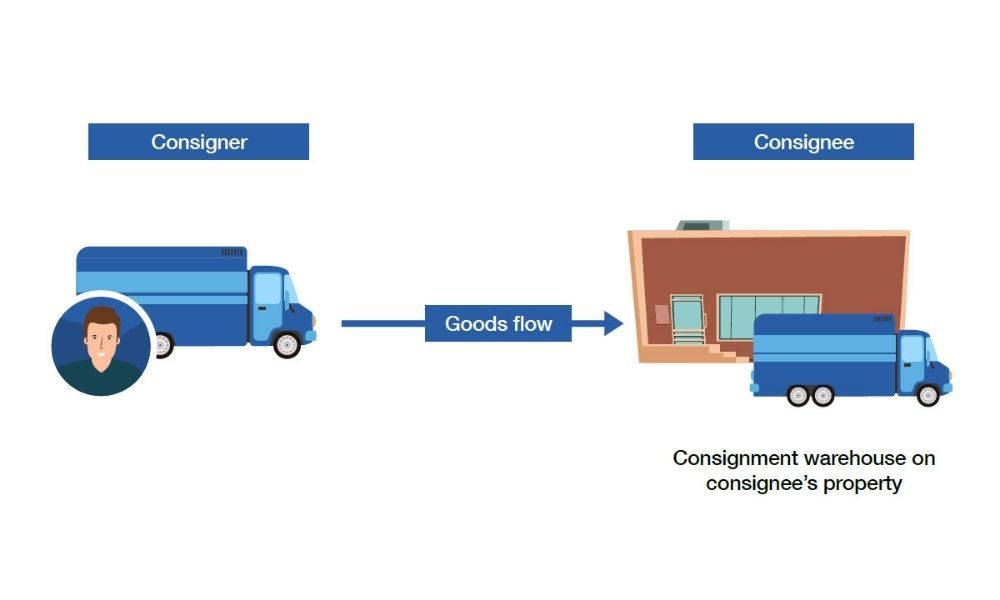 Direct-to-consumer (DTC) retailing
DTC commerce is gaining traction as customer interactions become more important in the retail business. This strategy entails selling items or sending orders straight to customers avoiding the use of intermediaries, allowing firms to establish a straightforward and customized relationship with their clients.
DTC retailing gives businesses complete control over the distribution of goods and marketing, leading to increased brand trust and loyalty.
Furthermore, businesses may provide personalized shopping experiences, collect vital information about consumers, and rapidly adjust to shifting customer needs.
Third-party logistics (3PL)
Third-party logistics (3PL) companies have grown up as formidable partners for businesses looking for effective fulfillment procedures in an era of cost optimization and simplified retail operations.
Businesses get access to specialized resources, technology, and knowledge by entrusting transportation and fulfillment tasks to specialized third-party logistics companies, without taking on the expense of investing in these fields. This not just saves money, but also improves customer service and agility.
On the other hand, businesses must carefully assess the possibility of delivery providers to ensure they align with their industry criteria and maintain the appropriate excellent service.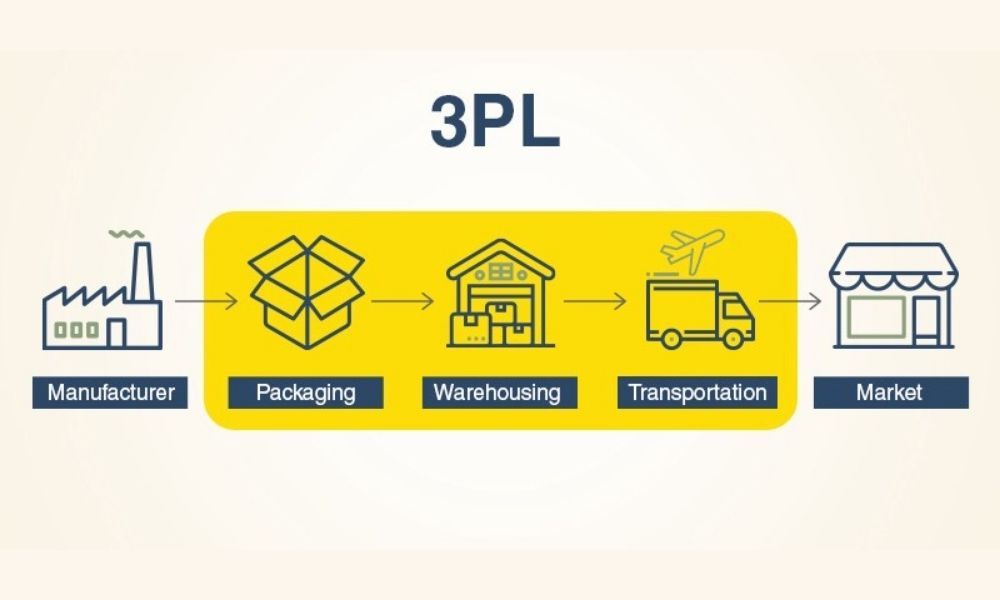 Omnichannel fulfillment
Omnichannel fulfillment demonstrates its importance in a world where customer satisfaction is paramount. Businesses cater to a wide range of customer preferences by providing several channels such as Buy Online, Pick Up In Store (BOPIS), and local pickup.
Customers may purchase online and pick up their products in any nearby retail location, giving them the ease of rapid access without the extra time associated with shipping. Customers in remote areas or with limited shipping options, on the other hand, profit from local pickup.
Client loyalty and overall revenue can both benefit from omnichannel fulfillment. However, flawless coordination across different channels is necessary to eliminate a lack of supplies and misunderstandings.
Cross-docking
Cross-docking is a cutting-edge logistics approach that reduces the demand for space to store by expediting the flow of items from the vendor to the final user.
Arriving products are instantly transferred to leaving trucks under the cross-docking concept, with barely any warehousing in between. This method has the ability to considerably decrease warehousing costs while simultaneously cutting time to delivery, but it requires exact collaboration and timing.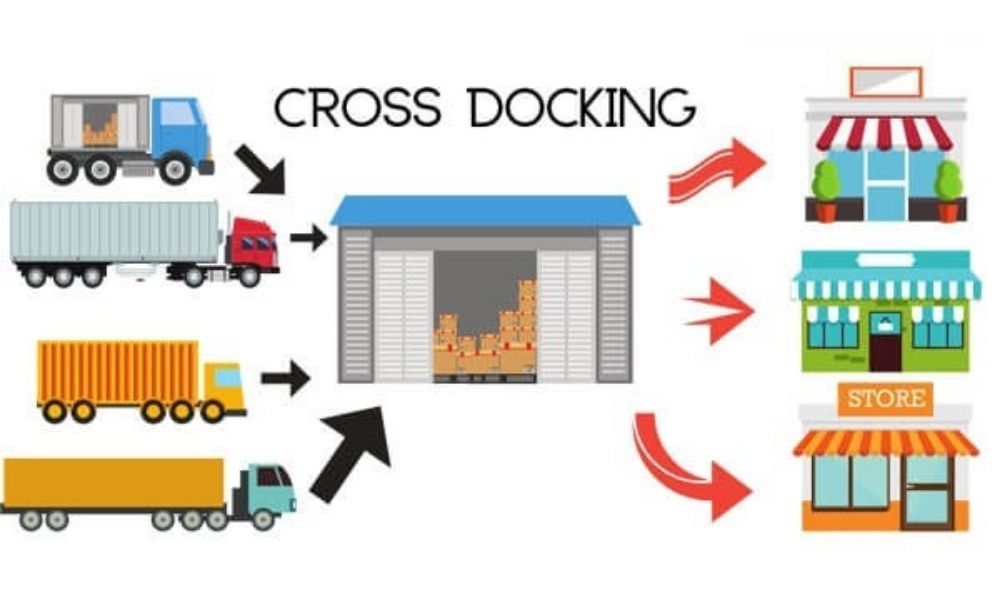 Fulfillment by Amazon (FBA)
Retailers deliver their items to Amazon's fulfillment facilities under the FBA arrangement. Amazon handles storage, packaging, transport, and customer support when a consumer submits an order.
For non-Amazon orders, there is also the alternative to utilize Amazon Multi-Channel Fulfillment or Amazon MCF. If you don't wish to sell on Amazon, it can help you handle non-Amazon purchases.
While this gives you the opportunity to utilize Amazon's enormous consumer base and excellent shipping capabilities, it comes with costs and requires you to follow Amazon's standards.
What are the 10 Steps Involved in the Retail Fulfillment Process in 2023?
Now you understand the different fulfillment models and strategies to choose from, but what are the specific steps involved in a retail fulfillment process? Here is a breakdown of ten essential steps that businesses should consider when implementing their retail fulfillment operations: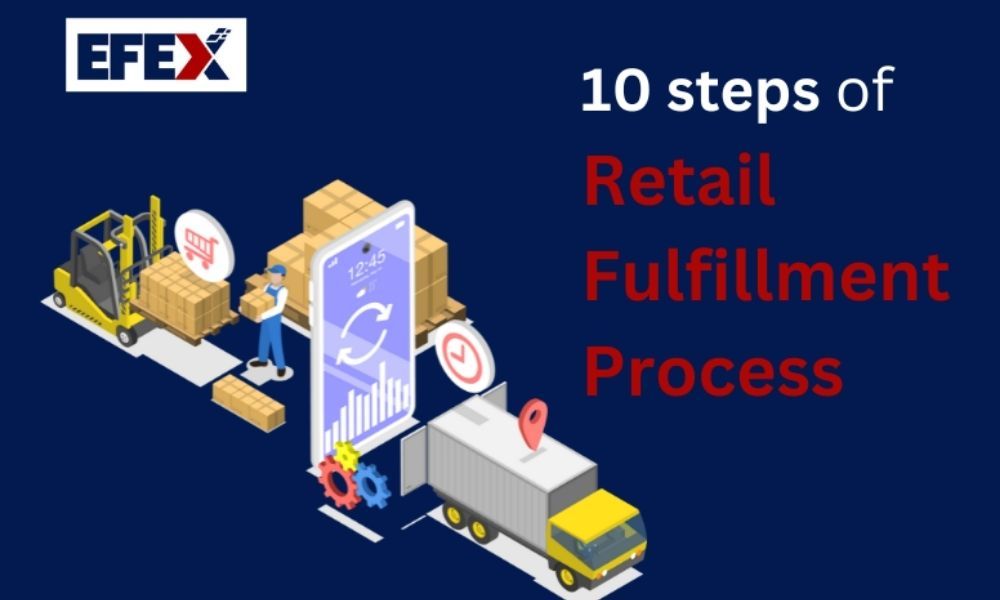 Establishing partnerships with retailers
Getting an account with a new shop might be difficult. To connect, you must have connections in the field or use networking. When sourcing leads for new retail channels, keep the following points in mind:
Product/market fit – Will this store's customers desire your product? Are there any product lines that are a better or worse fit?
Growth – Can your fulfillment operations sustain expansion if this retailer requests you to open more shops or stock more of your products?
Handling orders
When a consumer puts an order, either via a website, a physical shop, or with the assistance of a salesperson, the merchant immediately begins processing the purchase.
The shop checks the order data and guarantees that the requested product is currently in stock and available for shipping in this phase. Because of live order management systems, order placing and processing of orders now happen at the same time.
Managing product inventory
Inventory management is an ongoing job that entails monitoring and regulating a company's inventory. It includes inventory tracking, shifting inventories, as well as preserving an ideal balance between supply and demand from customers.
Whenever a purchase request arrives, inventory control checks to see if the required products are in stock and ready for shipment. It also guarantees that stock levels are updated on a regular basis according to sales, returns, and any additional changes needed to maintain inventory current.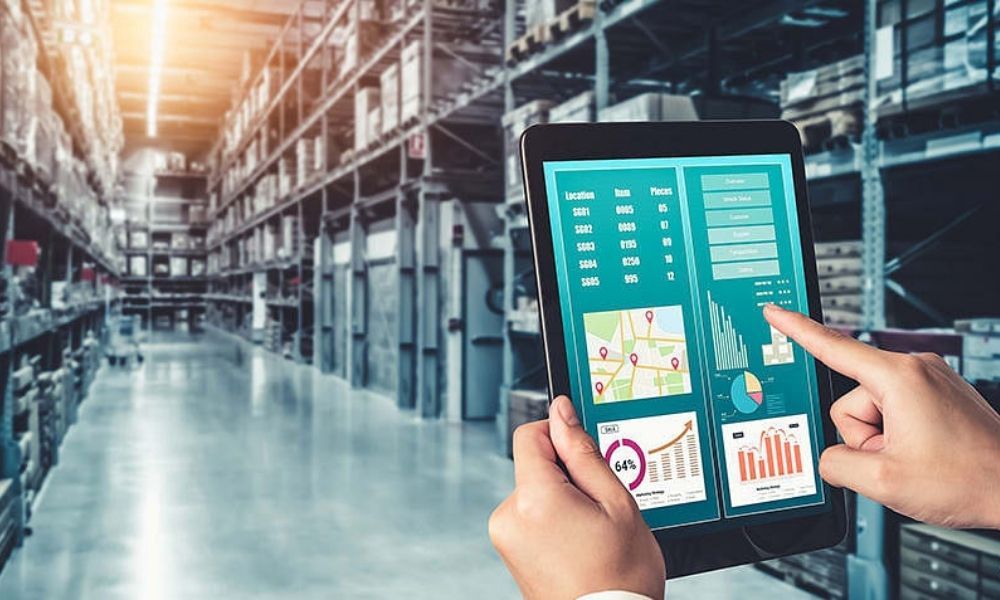 Picking and packing orders
The ordered item is identified and removed from the warehouse or the storage area. Picking is a procedure that is generally aided by a warehouse management system (WMS).
Once picked, the goods are tested for quality before being securely packed for delivery. Invoices, return tags, and promotional materials may be included in this phase.
Arranging product shipment
Keep an eye on the ship date as well as the advertised delivery date or projected timeline when shipping orders. If your online store's delivery policy requires purchases to be dispatched the same day, ensure you're in compliance.
Electronic data interchange (EDI)
It determines how purchase orders are submitted. How does the merchant communicate the number and timing of a new shipment to your team? Most merchants continue to utilize EDI (electronic data exchange), while some use alternative media with their own set of instructions.
Working with an EDI system might be difficult if you are not accustomed to it. Setting up a new EDI connection necessitates extensive coordination among the merchant, retailer (also known as a "trading partner"), and EDI technology supplier.
The setup and testing procedure might be time-consuming, taking weeks or even months to complete. A 3PL with retail fulfillment experience will have the EDI connections (whether industry standards or bespoke routes for individual retailers) to ensure communication runs as smoothly as feasible.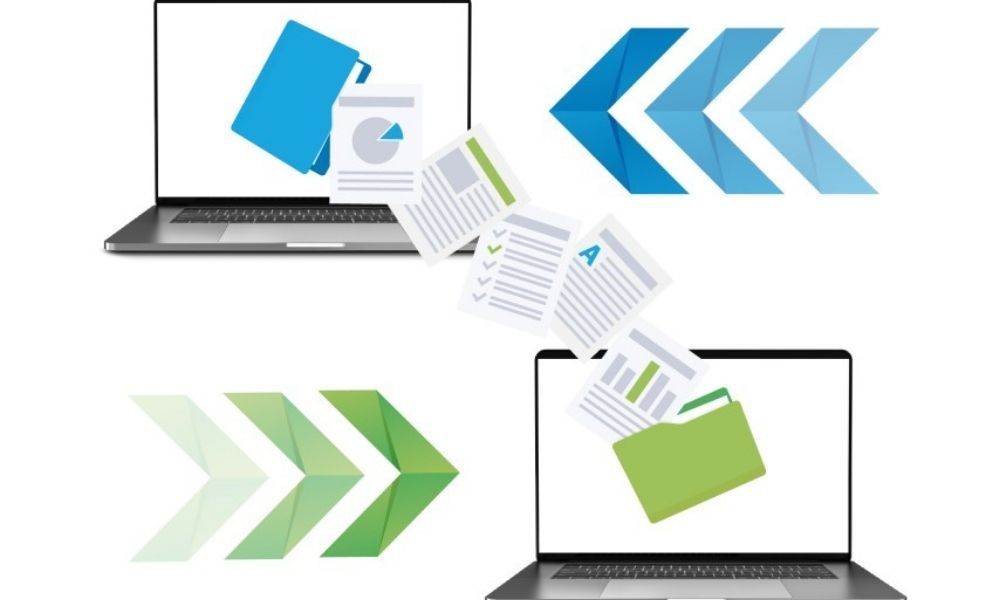 Order fulfillment and client receipt
When the order is sent to the consumer, they have a choice to either accept it and continue the transaction, or refuse it. They can make requests about the goods or request a refund or exchange.
The fulfillment procedure ends here if the order is approved; alternatively, a refund or exchange request is executed.
Processing returns and exchanges
Exchanges and return procedures are unavoidable in the retail business. Receiving the item that was returned, checking its state, and deciding about refilling or giving it to another consumer is all part of managing the return process.
The store must handle the reverse process of accepting the goods, inspecting it, replenishing it if it is still sellable, and shipping out a new product if necessary.
Providing customer service
During the process, the customer support staff is critical to the fulfillment experience. They are available to pay attention, resolve, and advise our consumers through the whole purchasing process.
Customer care professionals should be ready to answer any inquiries or issues from the time a purchase is submitted until it arrives at its destination.
Evaluating fulfillment performance
In order to preserve high levels of productivity and customer happiness, fulfillment effectiveness must be regularly evaluated. Retailers closely examine merchants' fulfillment processes.
To prevent potential regulatory concerns, several retailers opt to engage with professional 3PL logistics businesses with competence in this field.
Why Retail Fulfillment Is Important?
Fulfillment is a crucial aspect of the retail industry, and it has become even more important in recent years with the rise of e-commerce. A well-executed fulfillment process can have a significant impact on customer satisfaction, brand reputation, and overall business success. Here are some reasons why retail fulfillment is important: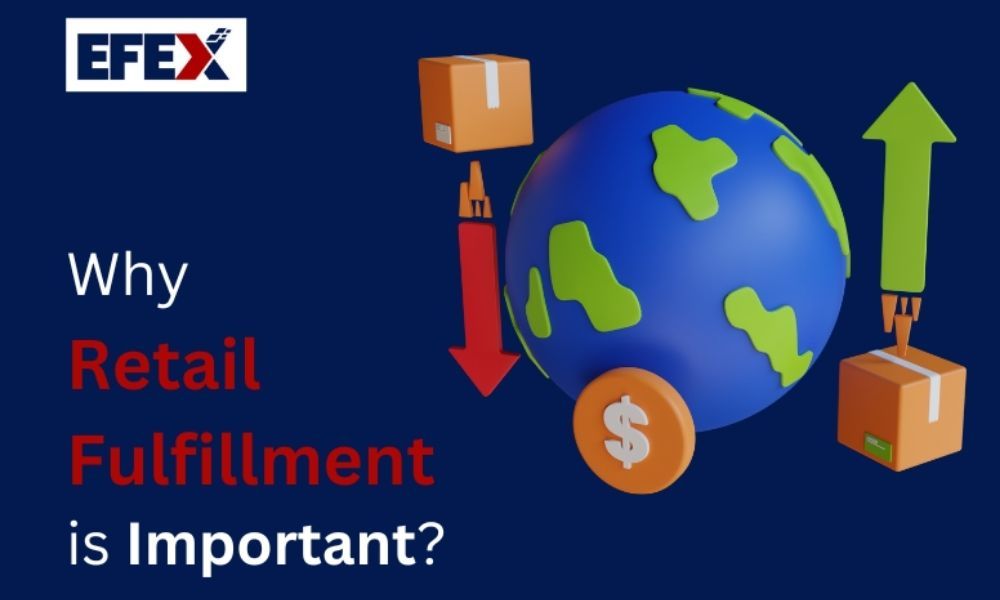 Fulfillment directly affects customer satisfaction: Customers expect their orders to be fulfilled accurately, efficiently, and delivered on time. A smooth and reliable fulfillment process can help increase customer loyalty and satisfaction.
It impacts brand reputation: Poorly managed fulfillment processes can lead to negative reviews, returns, and exchanges, damaging a company's reputation. In contrast, efficient and timely deliveries can lead to positive reviews and recommendations.
It affects profits: Effective retail fulfillment is essential for reducing costs associated with managing inventory, processing orders, and shipping products. By optimizing the process, a business can increase profits and maintain a competitive edge in the market.
It enables scalability: As businesses grow, their ability to fulfill orders must also expand. By having efficient retail fulfillment processes in place, a company can easily scale up its operations without sacrificing the quality of service.
It helps maintain inventory accuracy: Real-time updates and proper management of stock levels are essential to ensure that orders can be fulfilled accurately. This minimizes the risk of overselling or running out of stock, both of which can harm a business's reputation and bottom line.
It facilitates returns and exchanges: A smooth return process can be a differentiating factor for customers when choosing where to shop. By efficiently managing the returns process, businesses can promote customer trust and satisfaction.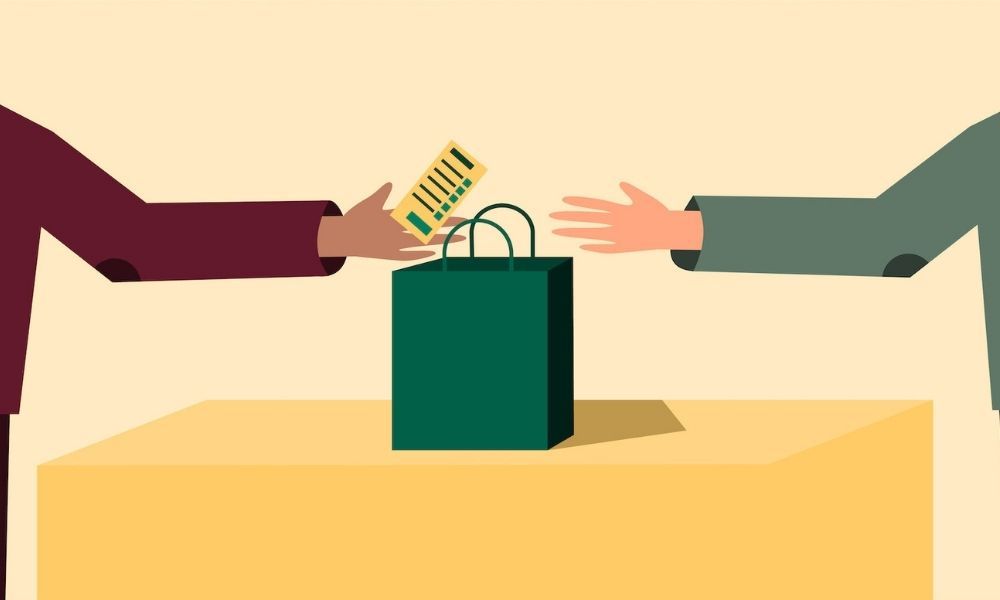 Retail fulfillment is not just about getting products from point A to point B; it encompasses various processes that impact customer satisfaction, brand reputation, and the overall success of a business.
It is crucial for retailers to invest in optimizing their fulfillment processes and working with experienced partners to ensure a seamless and efficient experience for customers.
Retail Fulfillment Challenges
As with any process, retail fulfillment comes with its own set of challenges. Here are the top five retail fulfillment challenges that businesses should be aware of:
Increasing number of orders
As the popularity of online shopping grows over time, so does the quantity of orders placed. This is increasing the need for order fulfillment, and processing thousands of orders is not a simple task.
If you give your clients a negative experience, you will almost certainly lose them in the long term. In this case, third-party fulfillment businesses are preferable.
Unable to track delivery paths
More than 20% of merchants say their top pain problem is a lack of operational visibility from the fulfillment center to the customer. When working with third-party fulfillment suppliers, this figure nearly doubles.
This gap stymies retailers' efforts to provide more value to their customers, restricting their capacity to dispatch orders on time, grow retail fulfillment operations, and encourage effective inventory management.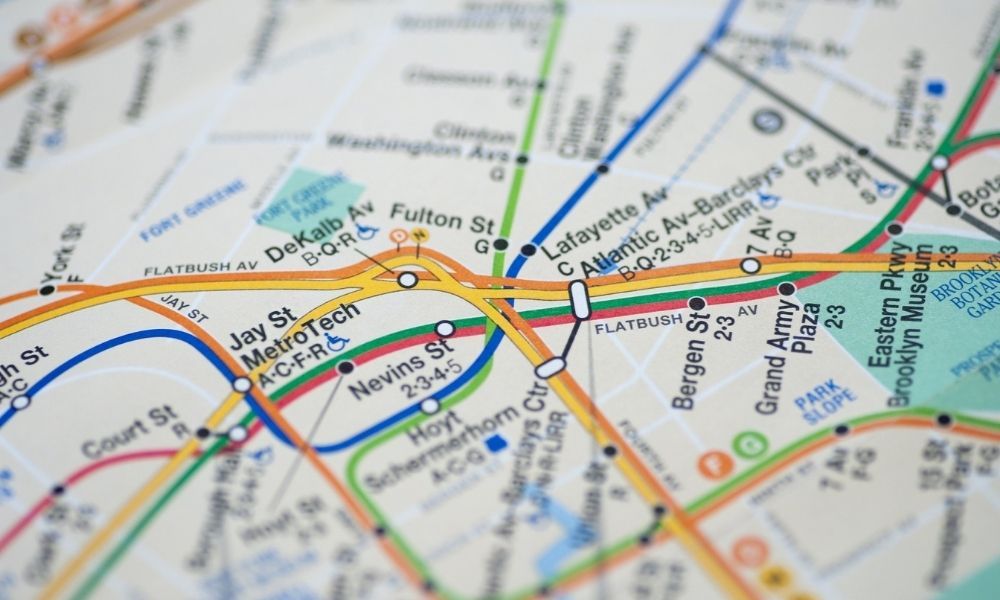 Outdated non-digital workflows
Setting up and upholding the technology systems required for today's retail fulfillment, including warehouse management systems, inventory management systems, and customer relationship management (CRM) software, may be difficult and costly.
Deciding on using a single or multiple fulfillment company
Another biggest challenge in retail fulfillment is deciding whether to use a single or multiple fulfillment company. A single company may provide convenience and consistency, but using multiple companies can offer flexibility and cost savings.
However, managing multiple vendors can be complicated and requires extensive coordination to ensure smooth operations. It's important for businesses to carefully consider their needs and weigh the pros and cons before making a decision.
EFEX - Retail Fulfillment Solution
At EFEX, we understand the challenges and importance of retail fulfillment. That's why we offer a comprehensive Retail Fulfillment solution to help businesses overcome these obstacles and grow their operations.
Our services include warehousing, inventory management, order processing, shipping, returns and exchanges handling, and customer service support.
We also utilize advanced technology connections to facilitate seamless communication with merchants and ensure efficient order processing and delivery.
By outsourcing your retail fulfillment to EFEX, you can focus on other aspects of your business while we handle the complex logistics. Our technology-backed solutions ensure visibility and control over your operations, allowing you to make informed decisions for better efficiency and customer satisfaction.
Frequently Asked Questions
Which part of retail fulfillment is the most important?
The most critical part of retail fulfillment is order fulfillment. Having your orders delivered on schedule, accurately, and in accordance with the requirements of the purchased products is critical to maintaining a positive connection with your clients.
Is retail fulfillment a viable option?
Yes, retail fulfillment is a strategy. This is a method of managing inventory, customer orders, and shipping in a retail context, as well as ensuring that orders to customers are fulfilled swiftly and effectively.
Is there any advantage to using a third-party logistics (3PL) in retail fulfillment?
Working with a 3PL supplier, particularly one that specializes in retail fulfillment, has several advantages.
What steps comprise the Retail Fulfillment Process?
Receiving New Inventory
Ecommerce Warehousing
Picking and Packing
Order Shipping
Post Shipping Experience
What is the optimization procedure in Retail Fulfillment?
Choosing a Fulfillment Center
Integrated Fulfillment Software
Delivery Time
👉 Read More: The Best Fulfillment Service In Vietnam
Conclusion
Effective retail fulfillment is an essential aspect of running a successful business. It ensures customer satisfaction and loyalty, helps businesses keep up with the increasing demand for online shopping, and streamlines operations to improve efficiency and cost-effectiveness.
By partnering with a trustworthy and competent third-party logistics provider like EFEX, businesses can overcome retail fulfillment challenges and focus on their core operations for continued growth and success.
Get started with EFEX today and experience the benefits of our comprehensive retail fulfillment solution. Remember, your success is our success!