Finding a trustful order fulfillment company is vital for any eCommerce business. By improving your scalability and lowering your shipping costs, the following best order fulfillment companies can help you meet your goals.
How does the eCommerce fulfillment service work?
An order fulfillment service is a third-party warehouse that prepares and ships your orders to the customers. Ecommerce order fulfillment companies is ideal for you scaling fast and facing the warehouse's problems.
👉 Read More: Ecommerce Order Fulfillment Guide: Process And Strategy To Improve
👉 Read More: Top 15 Best E-Commerce Fulfillment Companies to Grow Your Business More
Order fulfillment service companies act as a command center for all your order preparation and shipping needs.
How to select an order fulfillment company that is suitable with you business?
When selecting an order fulfillment partner for your business, there exists a multitude of crucial considerations to ponder.
These encompass pivotal aspects like the number of owned warehouses, their dimensions, and geographical locations. It's noteworthy that larger fulfillment companies might require clients to meet a minimum order threshold, which could render them unsuitable for smaller-scale stores.
Another significant facet is the contract duration, where the preference leans towards avoiding protracted commitments. Opting for a month-to-month arrangement ensures adaptability in response to changing circumstances, while longer-term contracts with minimal exit penalties provide a middle ground. Equally pivotal are the policies pertaining to damaged products and delivery errors. Some contracts encompass provisions for "shrinkage" or "breakage," resembling an insurance deductible, where you assume responsibility for losses up to a specific limit, after which the fulfillment company steps in to cover subsequent losses.
Lastly, aligning the desired services with those offered by the chosen order fulfillment company remains paramount. Exploring possibilities such as personalized branding, logo incorporation, or kitting is crucial. However, it's imperative to acknowledge that not all fulfillment companies extend these specific services.
Top 10 best order fulfillment companies to grow your business
Among plenty of commerce order fulfillment companies, you might be confused by choosing which is the most suitable for you. Don't worry, we're here to help you out. By highlighting the key features and focusing on the advantages and disadvantages of those companies, we're sure after our review, you will definitely find yours!
#1 ShipBob - Best for Overall Fulfillment
ShipBob is known as the best overall order fulfillment company. Let's have a look at the key feature when using the service from ShipBob!

Key Features
Zero monthly minimum
22 warehouses fulfillment locate across the USA
FDA-certified climate control and handling
Billing transparency
Overseas shipping service
A small error rate of 0.05%
Pros
ShipBob is ideal since it offers the following advantages:
Order management software at low-cost shipping fees, no order minimums, and zero pick and pack fees. This would be suitable for new small businesses with a small budget for the first time using order fulfillment companies.
👉 Read More: Order Fulfillment Cost: All of the Fee You Need to Pay
Friendly with scaling companies with two-day discounted ground shipping all over the continental US and options for same-day delivery is perfect for scaling their business.
Convenient software (keep track of the orders and delivery status)
The up-to-date function helps you to control your orders so that you can immediately confirm with your customers.
Cons Along with those advantages said above, ShipBob holds several disadvantages that you may watch out for.
Not ideal for slow-moving products: Although ShipBob offers you low-cost shipping fees, it does not mean that its storage fees are on a reasonable level, or to be said, pretty high.
Does not fulfill Amazon SFP: Another dissatisfying point is that the company does not fulfill Amazon SFP ( Seller Fulfillment Prime) order. For those who are using the Amazon SFP, it seems that ShipBob can not cover this customer group.
Does not facilitate B2B sales, which is the reason why the wholesalers might not get many benefits when using them.
With special handling: It is undeniable that it is friendly with oversized goods or bulky consignments, but it is not nearly cost-efficient for special handling.
#2 Shipmonk - Best Quality Fulfillment Services
Shipmonk is a multichannel order, inventory, and warehouse fulfillment companies that supports small to medium-sized eCommerce businesses in achieving sustainable, scalable growth.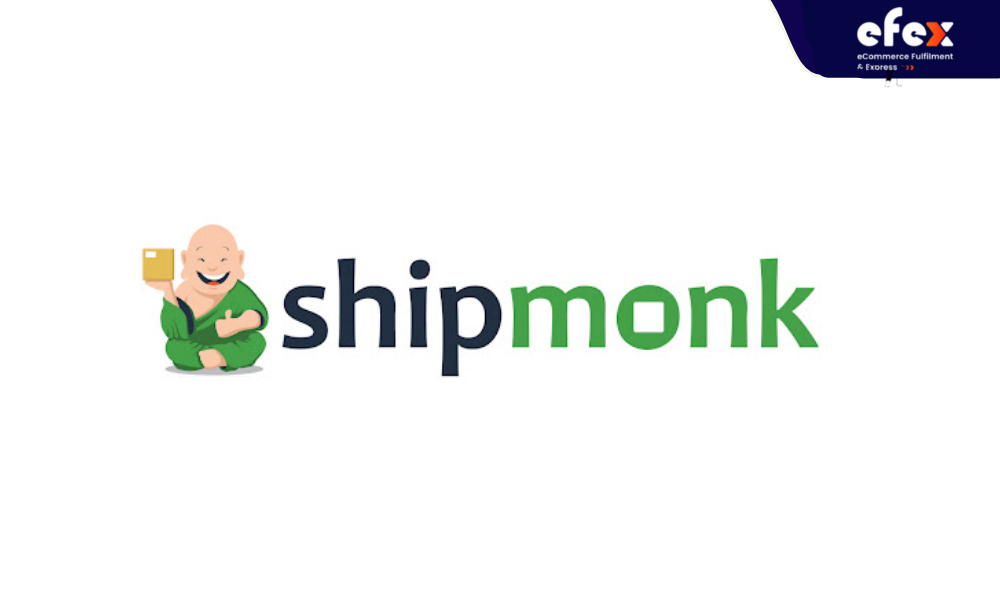 Key features
Onboarding and Receiving cost 0 $
Connection with the following shipping carriers: USPS, FedEx, DHL, DHL Express, Passport, UPS1—with discounted rates.
User-friendly software
Control System: "Snap n' Pack" feature, taking a picture of the packed consignments before shipped, along with the automated reshipment.
High-level accessibility customer service
Pros
Offers the most friendly platform, easy to navigate. Accompanied by the reasonable price ( $1.50–$2.50 for the first pick per order,30 cents–50 cents per additional item),
Supportive customer service (they not only support you with any question about the delivery but give advice around marketing, operations, and how to expand the market).
Cons
The company offers a humble quantity of warehouses - only four.
Based on the affordable services above and high caliber services similar to high-end fulfillment platforms, I highly recommend it for beginners. It is obvious that the advantages overweigh the drawbacks.
#3 Red Stag - Best Fulfillment for Special Needs
The company's unique approach to fulfillment focuses on special-handling needs to best accommodate oversized, heavy, high-value, or fragile products.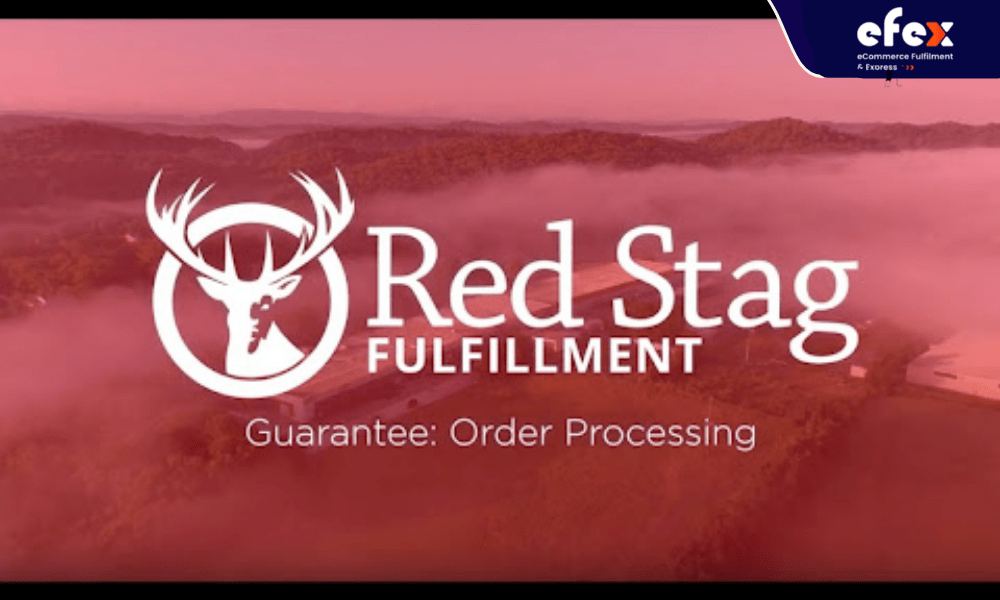 Key features
200 order monthly minimum
30-day risk-free trial
Two US warehouse locations
Industry-leading service guarantee with payouts for errors
Compatibility for oversized/heavy products
Pros
You will be amazed by the following offers from Red Stag:
High guaranteed accuracy.
Moreover, Red Stag fits wholesalers and B2B Sellers.
More to say, it is eligible for Amazon Seller-Fulfilled Prime (SFP) orders.
Another feature is its Direct-to-consumer (DTC) service allows a strong shipping network for two-day delivery!
Cons
The first drawback worth mentioning is that it has only two warehouses—not ideal for high-volume sellers.
Not user-friendly: if you are waiting for a user-friendly dashboard and user interface, the RedStag is not a wise choice.
Looking at the pros and cons above, I highly recommend RedStag when you are handling heavy, oversized, fragile, or high-value merchandise.
#4 Fulfillment by Amazon - Best Fulfillment for Amazon Seller
Fulfillment by Amazon is obviously for Amazon sellers, which helps you grow your online business with access to Amazon's world-class fulfillment resources and expertise, acclaimed customer service, and fast, free shipping options.
Key features
110 U.S. warehouse locations
Automatic Prime designation on Amazon listings
No order minimums
Handling all of the customers' inquiries, refunds, and returns.
Pros
Let's see what can FBA bring us:
Enormous network: Fulfillment by Amazon (FBA) offers you a massive network of 170 best fulfillment centers, which is over 150 million square feet of warehouse space and 250,000 full-time employees.
Amazing shipping time: The shipping time is excellent.
Trustful return and refund policy: the return and refund management is hand-off, which makes it convenient for all businesses.
Cons
Be watch out for cyber fraud: You must be aware of cyber fraud since FBA applies an open policy, which could potentially increase your number of returns.
Fluctuation storage fees: FBA charges highly expensive storage fees that fluctuate seasonally.
Not so supportive of special services: there are no common specialty services like kitting, assembly, or branded packaging.
FBA is not the most economical operation, but the pros make up for the cons in certain cases.
#5 FedEx Fulfillment - Best for Small Business
FedEx Fulfillment offers worldwide shipping and fulfillment alongside its nationwide delivery services.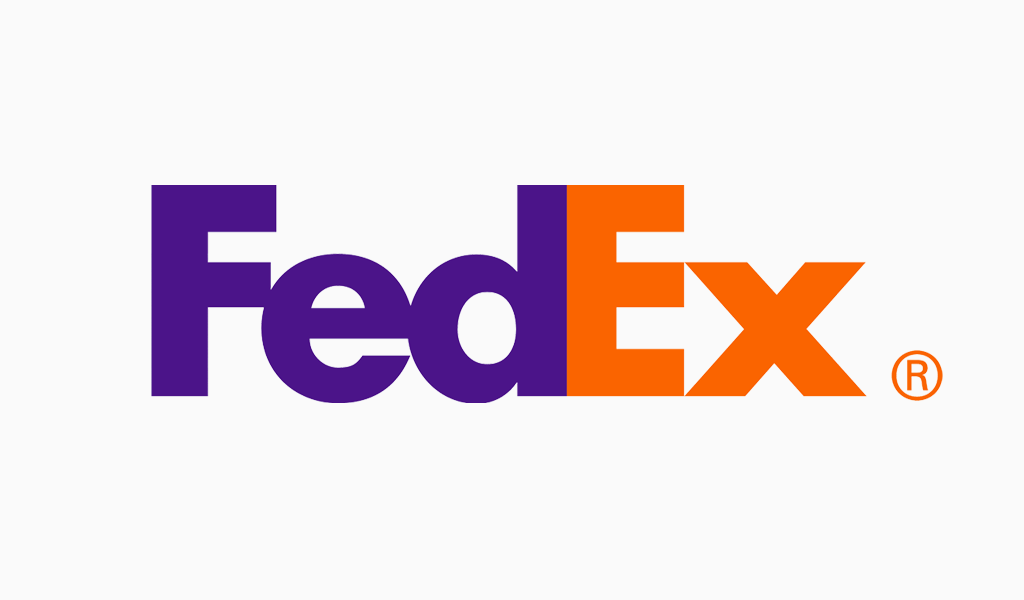 Key features
400 order monthly minimum
13 US warehouses
Two international fulfillment locations
Robust reverse logistics network
One temperature-controlled and monitored center with a compliant temperature
Pros
Low cost: FedEx is ideal since it offers fast nationwide delivery at a low-cost rate.
Handle with high volumes: With more than 600 facilities in the US and Canada, there is no doubt that it handles high volumes, efficient distribution, and unlimited growth.
Cons
First limitation is that it can not fulfill FBA or the Amazon FSP.
The second drawback comes up to the difficulty to contact the services, which makes it unpleasant.
Drawbacks lying in the software: we weren't able to confirm whether or not these restrictions currently apply.
FedEx is one of the best fulfillment companies because it not only offers complete logistic solutions but also allows you to build your logistics network quickly.
#6 White Box
White Box is a combination between an eCommerce company and a marketplace.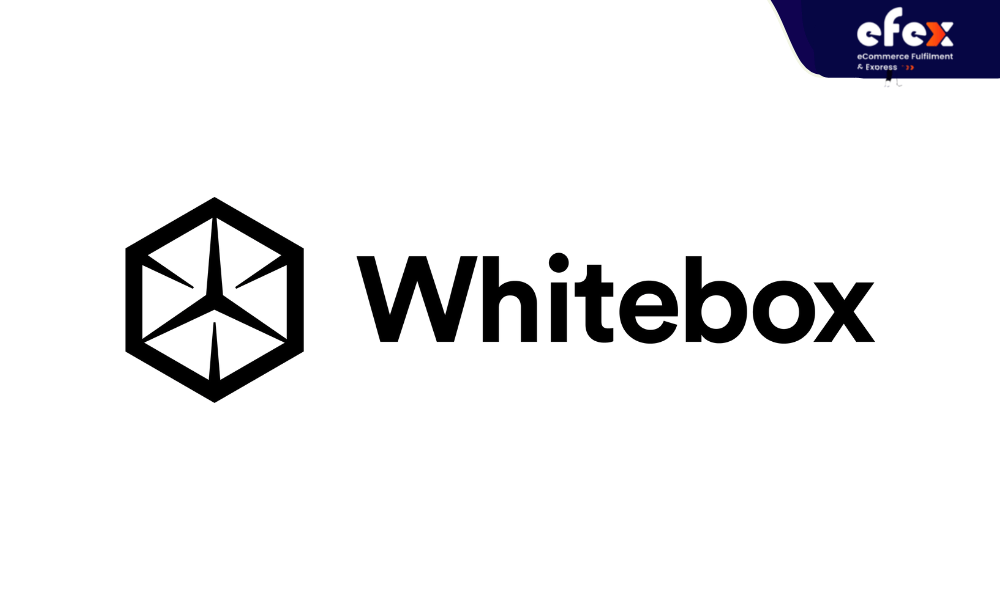 Key features:
1,000 order monthly minimum
Three US warehouse locations
Turnkey service manages the entire Amazon listing including photos and copy
Works with FedEx, UPS, USPS, and DHL
Pros
High delivering rate: White Box is outstanding when delivering across the continental US in two days at the rate of 99%.
Additional support: The company does a great job in a series of tasks for managing all of your online sales processes covering your product's photographs, SEO-informed copywriting, assurance of quality, and profitability analysis.
Moreover, it offers advanced reporting, forecasting, and analysis to the customers.
Cons
White Box has prohibitive order minimums so it is inaccessible to small companies.
The monthly fees are charged on its platform software with a lack of pricing transparency.
In this case, we would mention the pros make up for the cons.
#7 FreightPros - Best for Small Enterprises
Another company in the top best order fulfillment companies that we can not ignore is FreighPros - the best freight broker company which is suitable for small businesses.

Key features
Impressive service customer
cost system transparent
accurately guides - ideal for the startups
easily manage freight rate booking, tracking, and shopping in one single dashboard
Pros
Freight Pros are best for small enterprises.
Moreover, it carefully checks your shipment process. From the pickup section to the final delivery is recorded.
The company also actively leaves personalized messages to the users regarding the shipment
Cons
Negative carrier: There are still some negative reviews, especially in relation to the carrier.
You will be satisfied with FreighPros' services, customer support, pricing, and more.
#8 RedHawk - The Best Fulfillment Service for Start-up
Red Hawk provides freight, warehousing, shipping, and distribution of goods to various small businesses across the US, Mexico, and Canada.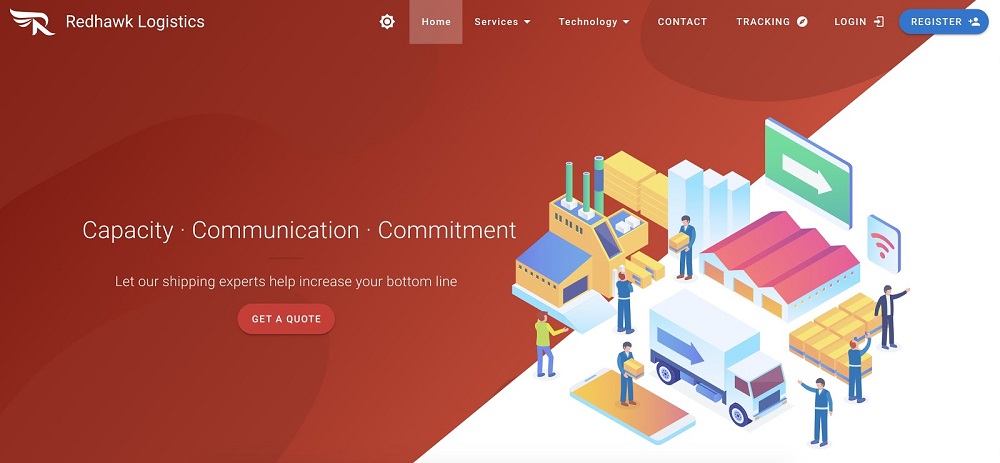 Key features
Multiple Services
Account Representative
Fees & Service Cost
Easy-to-Use Booking Portal
Easy Management
Pros
Friendly with the US continent: RedHawk is ideal for freight shipping, storage, and distribution for small businesses within the North American region, i.e., USA, Canada, and Mexico.
Special for startups: the company meets all the freight needs of startups, even for low shipments.
Cons
The first drawback is that it offers no parcel order fulfillment and a supported platform designed for enterprise-level clientele.
RedHawk is quite optimistic. However, if small businesses are looking for a higher level of support to settle the complicated shipping process, then RedHawk is not a good choice.
#9 Ship-a-lot - Best Fulfillment Services for Small Item
Ship-a-lot is an order fulfillment service firm specifically targeted at eCommerce companies. The company found its niche by focusing on growing eCommerce businesses that are bent on establishing their brands on a growing scale.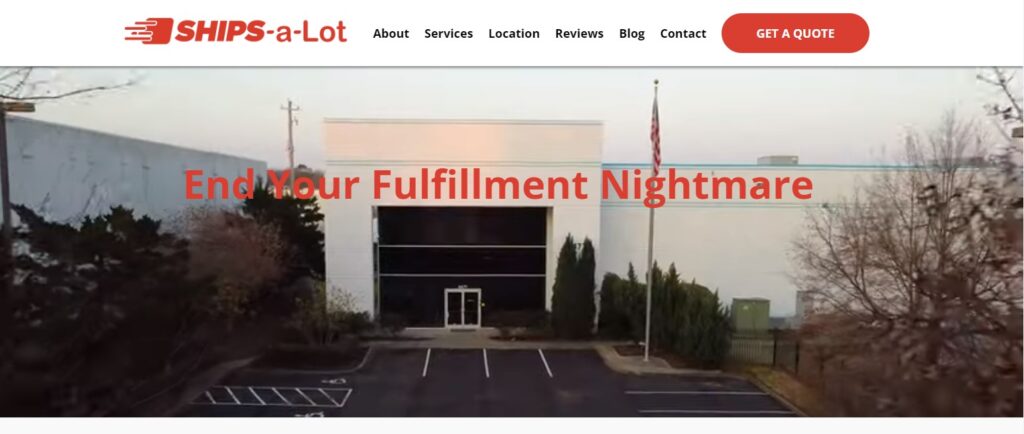 Key features
Availability of the service for growing the business
Pricing and details of on-boarding
Speedy delivery of its customers' products
Advanced service fulfillment with 99.98% inventory accuracy
24-hour lead time backed by a guarantee.
Pros
The service comes with 24/7 customer service.
Tailor-made customer service: The customer service is designed in accordance with the customers' needs.
Unlimited warehouse space, providing for high-volume deliveries adds one point for Ship-a-lot.
It offers transparent pricing at a rate of 35$.
Cons
It only has a single warehouse.
This company would fit startups and many online stores which use Shopify in specific.
#10. Efex - The Rise Star for Fulfillment Service
Founded in 2021, EFEX is an outstanding pick and pack order fulfillment service in Vietnam. With the most modern warehouse system and technology application, they're committed to bringing the best experience to customers.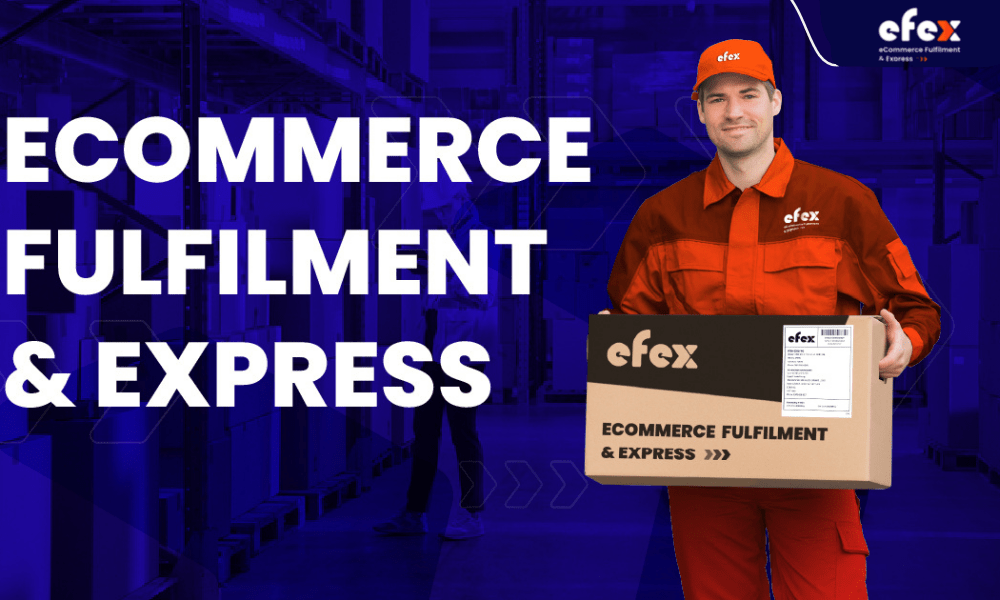 Efex – One of the best order Fulfillment companies[/caption]
Key features
99.99% order accuracy, 99.5% inventory accuracy, 99.9% on-time delivery
A-Z guarantee
Real-time tracking
90% worldwide shipping coverage
Affordable price
Pros
Transparency & optimization in all processes
All-in-one multichannel management system
High-quality service at a saving cost
Strict Inventory control
Detailed reports & analytics
Add-on applications
Cons
Currently, this company is one of the most beloved by many business over the world by its profession. Therefore, there aren't any cons to mention about it.
👉 Read More: Top 15 Order Fulfillment Software For Ecommerce Business In 2023
Final Thoughts
E-Commerce is a magical place for any business and choosing a reliable and trustworthy order fulfillment company just right for you is not an easy issue. From my perspective, it is always essential to look into your company's situations and needs. The top 10 best order fulfillment companies above are analyzed in a closer look. By pointing out the key features with pros and cons, I believe this would help you to find the most suitable ones.