Fulfillment service is a service that will help you with several tasks, such as warehousing, product selection, packaging, shipping, etc. In order for your business to run smoothly, you need to learn about some of the costs that the service offers to optimize your pocket. This article will provide you with the most general information about order fulfillment cost: all the fees you need to pay. Let's check it out!
What does order fulfillment cost?
Fulfillment cost definition is the total cost calculated mainly for 5 fees:
Receiving inventory
Goods storage and order processing
Ship orders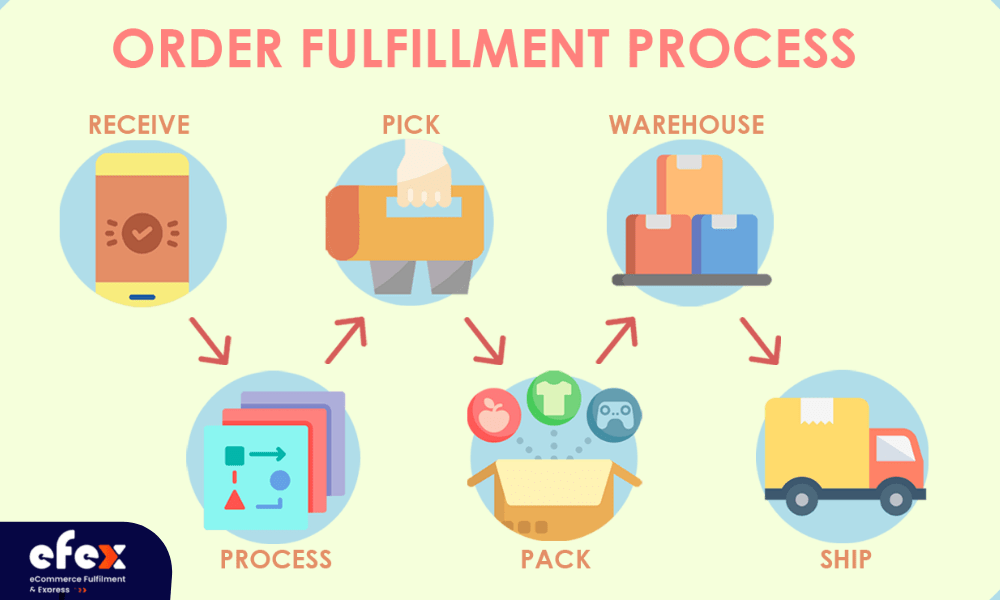 For retail orders, order fulfillment costs typically vary depending on factors such as the supplier, complexity, volume of the order placed, and additional services (product assembly or print the brand name on the box, etc.)
How order fulfillment costs work
Although along with 4 main basic fulfillment services: receiving, warehousing, picking, packing, and shipping. Each company will have different pricing for each service. Some partners use a flat overall fee, others price each service depending on the customer.
Because there is no industry standard for fulfillment costs, fulfillment companies frequently tailor their pricing to cater to specific types of retailers.
Aside from the main costs of inventory receiving, storage, picking, packing and outbound shipping, retailers should be aware of other fulfillment fees that can add up.
Fulfillment partners may charge onboarding fees to initially set up an account and integrate systems. There may also be fees for receiving customer returns and managing the return/refund process.
Account management fees are common to cover dedicated customer service and account reps. Even inbound shipping from the retailer's warehouse to the fulfillment center may incur a fee. To know more about order fulfillment costs, let dive deep into our explaination following!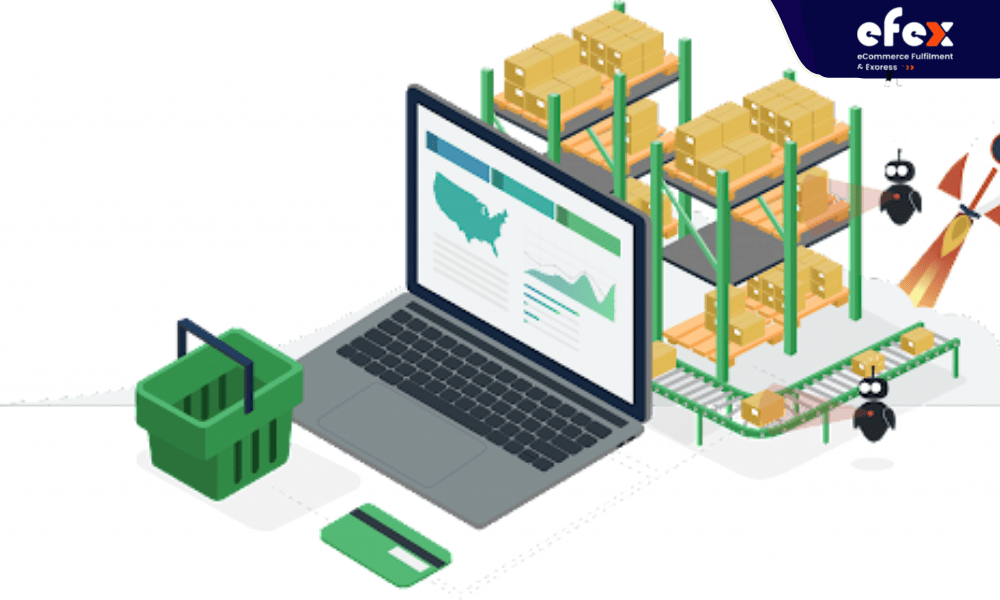 Order Fulfillment cost explained
Onboarding Fee
Joining fees are what you pay for things like integrating your online business, creating your storage infrastructure, and training your staff to handle your goods when you first partner with a service provider company. Because doing this requires a lot of effort from the supplier, some organizations charge a one-time referral fee to pay it. Fees vary from $100 to several thousand dollars depending on the quantity and complexity of your inventory. But for small firms, the typical fee is approximately $550.
However, some fulfillment partners, like ShipBob, Red Stag Fulfillment, Whitebox, Shipmonk and so on offer service contracts with onboarding fees-free.
Inbound Shipping
This is the cost of shipping goods from your supplier to your fulfillment center. This cost is not fixed, depending on the size and weight of your goods. If you want to save on your input shipping costs, look for partners whose discount rates they have negotiated with carriers.
Inventory Receiving
This fee is to cover activities like shipment coordination, inspection, unloading, tagging, and sorting of your goods as they require a lot of manpower to complete. For example, depending on your provider, you might pay:
$25 for the first two hours, $40 for every hour worked after if you work with ShipBob
$13.25/pallet for Red Stag Fulfillment.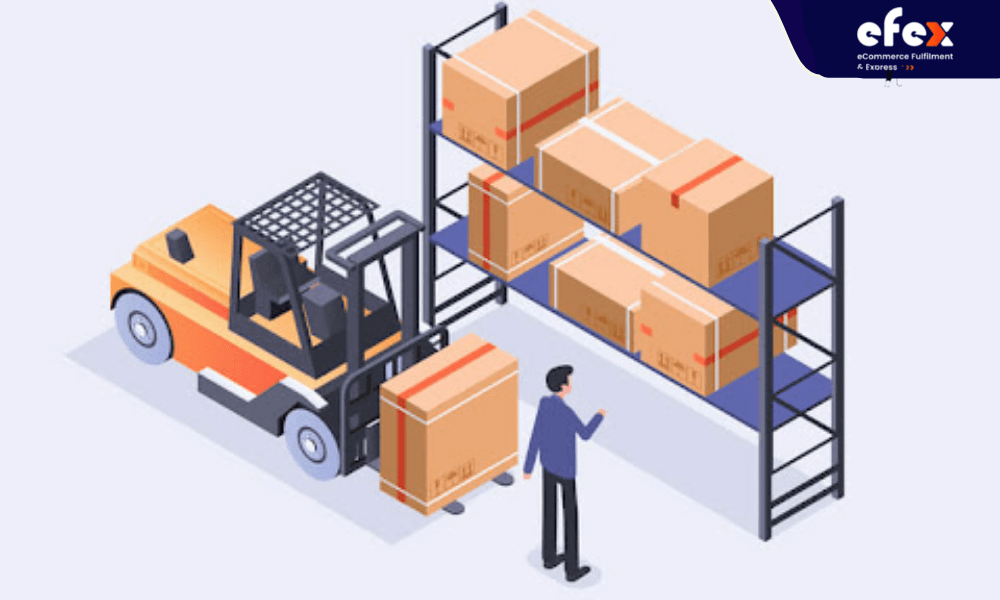 In particular, you won't have to lose money on this if you work with Shipmonk and FBA, as long as your shipments follow strict guidelines. These companies do not include sorting, labeling, tagging, counting or cross-checking your goods against the order in transit.
Storage
As the name suggests, the storage fee is the amount you pay to store your quantity of goods. Simply put, the larger the cargo capacity, the larger the amount to be paid. If your product is affected by factors such as weather, climate, you will have to pay a higher price for its preservation. Companies will calculate this cost per pallet or foot.
According to the Fulfillment Companies report, companies typically charge an average of $14.79 per pallet for storage, between $8 and $40 per pallet per month. Examples of hosting fees (according to Fit small business) you can refer to:
ShipBob offers $40 per pallet/month, $10 per shelf/month or $5 per carton/month
Red Stag Fulfillment offers $15 per pallet/month
48 cents–99 cents per cubic foot/month during January–September $1.20–$3.63 per cubic foot/month during October–December with FBA.
Pick & Pack
Pick and pack fees are defined as fulfillment fees when a fulfillment person selects items for order in stock and packs them in preparation for delivery. Fulfillment companies typically charge a flat fee per order - around $3–$5. The size and type of packing material needed to ship your goods have a huge impact on picking and packing costs. You should consider that to optimize your money.
On ShipBob, you don't have to pay any picking and packing fees for the first 4 picks and 20 cents for each additional item
Red Stag Fulfillment is charged $2.25–$2.65 for the first pick, 30 cents per additional item
Shipmonk charged $1.50–$2.50 for the first pick, 30 cents–50 cents per order.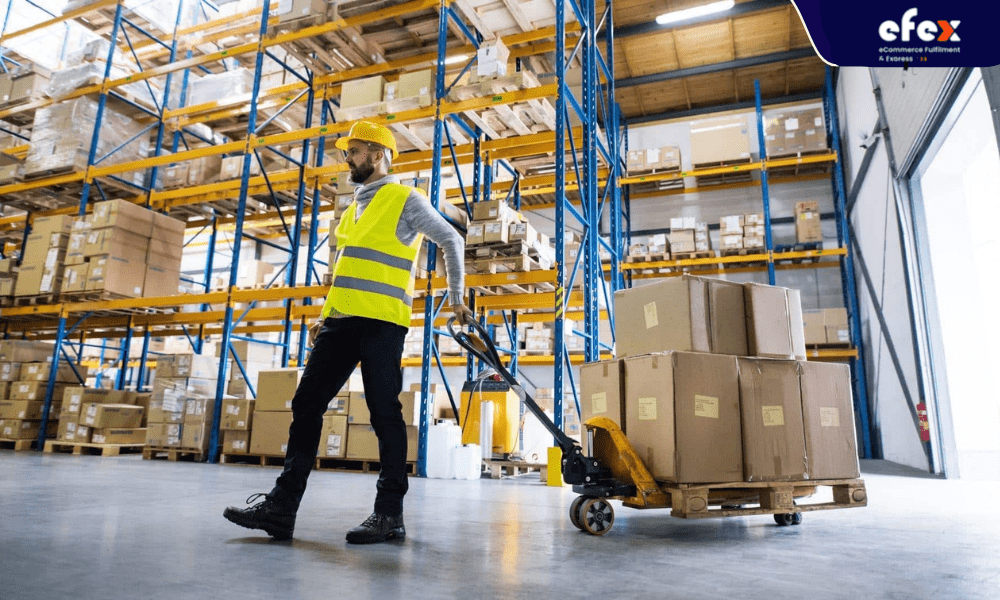 Outbound Shipping
This will be the largest charge on your monthly bill. Basically, the cost to ship your order actually depends on the weight, size and destination of your goods. For retail partners, you have two options for shipping: using your own carrier or using the company's preferred service. Each option has its own advantages and disadvantages, but you need to be aware that fulfillment service providers will receive large discounts due to the large volume of goods they regularly ship.
So you can potentially get a 10%-30% discount on your standard rate if you choose to go with the fulfillment service.
ShipBob, for example, offers discounted rates accessible with 5 carrier partners, Red Stag Fulfillment has discounted rates available with 4 carrier partners, and Whitebox includes this price in the bespoke, all-in fulfillment fee.
Returns
Not many service companies offer the service of handling returned orders, but it is an important factor for most sellers. The total fee you pay will be the same as picking and packing the item plus the return shipping. You will have to pay an extra price if you want to check whether the condition is up to your store's requirements.
For example, you will pay $3 per order with ShipBob, $2 per order + 50 cents per item with Shipmonk; but in FBA this fee is included in the fulfillment/pick and pack fee for most items.
Account Management Fees
You can pay a monthly fee for some additional services that some fulfillment offers to keep your account functioning smoothly. The cost itself depends on the size, needs, or complexity of your business -- usually from $50 to $1,000 per month. FBA charges $39.99 per month for Amazon professional seller accounts, individual sellers can opt to pay 99 cents per item sold, but you don't have to pay when you work with Red Stag Fulfillment.
Additional Order Fulfillment Costs: Fulfillment Contracts & Legal Fees
In addition to the main fulfillment costs, retailers will likely have to pay some additional fees such as onboarding, inbound shipping, account management, and return management. These expenses have been analyzed in detail at the top of the article, each fee will vary depending on your goods and the fulfillment partner contract.
Fulfillment Contracts & Legal Fees
A fulfillment contract is a legal contract between you and the fulfillment service for the delivery of the product on terms agreed to by both parties, such as fee structure and payment requirements as well as less important aspects such as insurance liability and liabilities.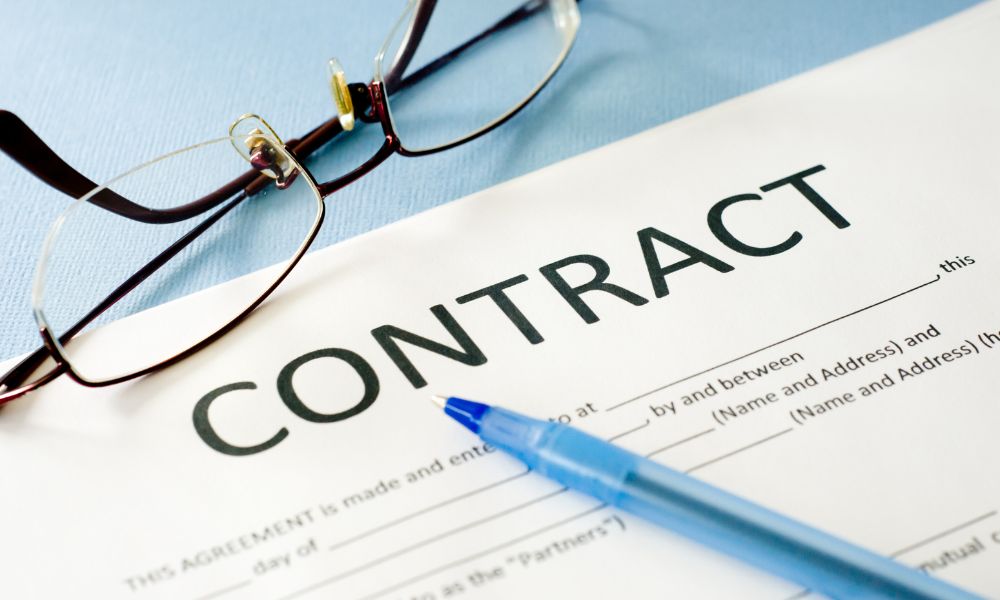 These contracts can cover many different aspects, and your fulfillment agreement should be designed so that each item is presented in clear, understandable language. While you may need legal help in drafting and completing a contract, you don't need a law degree to understand it. But you should know the important information below:
Term Length: The length of time you agree to pay for and utilize the company's services for
Charges: A detailed and comprehensive explanation of how your fees will be computed and how often they will be charged
Annual Price Increases: The predicted cost adjustment to account for inflation and changes in the provider's expenditures
Error Rates: The degree of precision assured by your fulfillment service provider
Claims: An description of the technique for dealing with losses and damages
Insurance: The specifics of the fulfillment companies, From there, picking and sorting goods also become faster and easier,
Arbitration: A section outlining how parties' disagreements will be resolved
There are several aspects to consider, and the stakes of fulfillment partnerships are high—you're handing your valuable merchandise and your consumers' loyalty to a different organization. As a result, you should employ an attorney to help them evaluate the deal before signing.
The advice you need shouldn't be lengthy, but it's crucial to consider the expense of employing counsel if it's an amenity you intend to use. Legal fees may occur in case of damaged goods in transit, who will be responsible. In that case, it will be considered who breaks the contract first and then makes a decision based on the law. Legal fees are included in risk management.
How to calculate fulfillment cost
If you want to know exactly how much you'll pay to outsource your process, contacting the experts is the best way you should consider. Especially FulfillmentCompanies.net, which compares your precise demands with thousands of pre-screened partners - or you may find contact information on the website of any fulfillment center that interests you.
You will receive a specialized quote based on the individual details of your company. There are several key metrics to consider when you're comparing rates (or analyzing the effectiveness of your current execution method)
Cost Per Order (CPO): Total fulfillment costs for a time period (month/quarter/year) ∕ number of orders fulfilled for the same period
Cost as a percentage of sales: Total cost made over a period of time (month/quarter/year) net sales for the same period
Implementation expenses are a significant component of every retailer's costs, regardless of how they operate. It's critical to remember the specifics of the implementation's influence on conversion rates and client retention. With firms like Amazon establishing high standards for delivery times and refund policies, being responsive is more critical than ever.
Why you should choose order fulfillment service
Lower operating costs
If you work with an order fulfillment provider, it will save you money on infrastructure and logistics. Seasonal variation is common in most organizations and this is especially true in order fulfillment.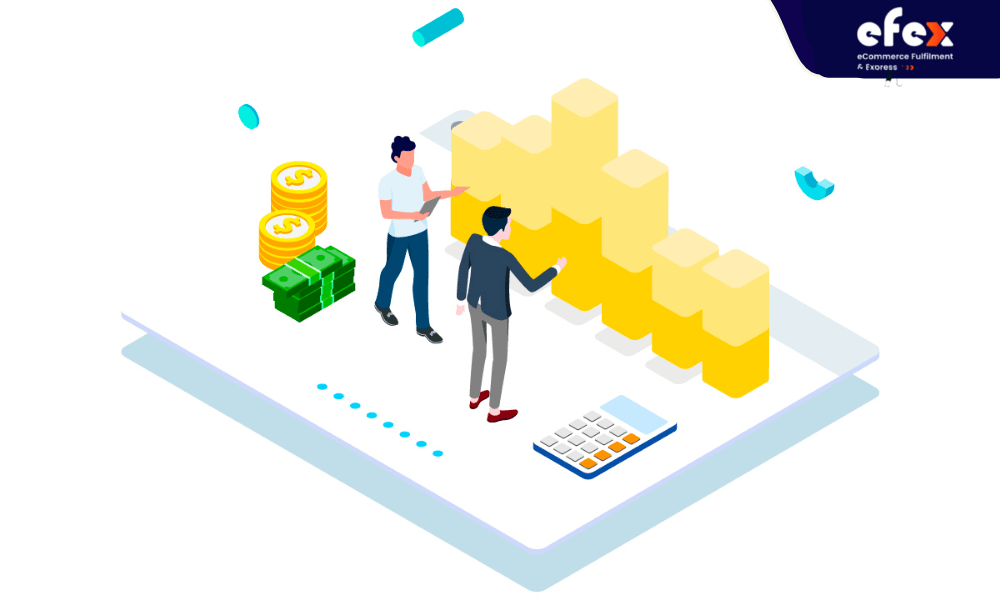 During peak seasons, more staff may be required, and rental and storage fees tend to increase. Many businesses are unable to recruit temporary labor or acquire the additional warehouse space required for order fulfillment. Using an order fulfillment service minimizes the need for new infrastructure, which leads to cheaper operational expenses.
Lower Shipping Costs
Most order fulfillment organizations can provide reduced shipping prices since they have partnerships with national or worldwide shipping companies. You can take advantage of this by launching discount programs to increase sales. You can also choose some order fulfillment centers with locations nationwide. This will result in cheaper shipping costs and faster delivery times.
Large workspace
Many e-commerce companies are just starting up, so their "workspace" is still very modest. If you leave the goods there, it will take up a lot of space and reduce the efficiency of the work.
👉 Read More: Ecommerce Order Fulfillment Guide: Process And Strategy To Improve
In contrast, fulfillment services always have a spacious warehouse to store all your goods. From there, picking and sorting goods also becomes faster and easier, and the transportation of goods will be maximized as much as possible.
Reliable customer service
For every business and retailer, customer service is always important, having a huge impact on the efficiency of the business. Customer support is always available in the fulfillment services, which will deal with return and refund policies promptly and in a timely manner.
Open market
New or small retailers often find it difficult to expand their business nationwide because global trade tariffs can be complex and daunting to complete. But due to its distribution network and global expertise, order fulfillment services make it possible for your business to ship goods anywhere in the world. By using an order fulfillment service, you can increase sales in new locations, build your business to the next level, or even sell on Amazon.
Modern technology
If you utilize a fulfillment service, your merchandise will be handled with the help of a warehouse management system (WMS). Since this technology can handle and manage things fast and correctly, you will benefit. Also, because the equipment is so costly, these technologies both assist in accelerating company development and save you a lot of money.
Business scalability
This is one of the biggest reasons for using a fulfillment company: flexibility. You can pick the place where your inventory is stored, and you just pay for the amount of space you use. It will also provide you with flexibility for business expansion and will not cost you anything extra when the company goes up and you need to hire staff. An order fulfillment service provides you with the freedom you want to run your business successfully.
👉 Read More: Cross-Border Ecommerce: Definition, Example, and Market Size
Saving time
The finishing service will help you with many tasks, as mentioned above. So you don't have to worry about picking, packing, receiving inventory, shipping, and so on. You'll have more free time, something business owners always dream of. It will also be a factor in helping your company grow stronger in the future.
Customized packaging
This is also a way to improve the customer experience. For sure, no one wants to receive their item with a poorly packaged, distorted carton box. So, with the fulfillment service, you can choose the method of packaging or create your own shipping box for your business to make it stand out, creating something new for customers when receiving goods. This helps your business build loyalty and turn customers into brand advocates.
👉 Read More: 3PL Warehouse Services: Benefits And Offers
👉 Read More: All Cost To Rent A Warehouse In 2023
Conclusion
And that's all you need to note about the matter: Order Fulfillment Cost. Bear in mind that fulfillment cost is always an important part of any e-commerce business, which has a huge impact on customer experience, sales, and also the success of your business. Therefore, you should really spend time researching it carefully, choosing the service providers that perform reasonably, in accordance with your business needs as well as your pocket.
With Efex, retailers can take advantage of volume-based pricing, advanced technology, and nationwide fulfillment centers while only paying for the services utilized. This enables online sellers to scale their business efficiently and cost-effectively. By leveraging an all-in-one order fulfillment solution, e-commerce merchants can focus on sales and marketing while leaving the operational heavy-lifting to experts.