A reliable fulfillment service can help business owners save money and time and leverage the growth of their business in the current dynamic e-commerce industry. And if you don't know of any reputable service, try Efex now – The Best Fulfillment Service in Vietnam. But first, why don't we spend some minutes taking a look at some basic information about the fulfillment service?
What is fulfillment?
In the eCommerce playfield, the fulfillment process is defined as the process of preparing and delivering orders to customers.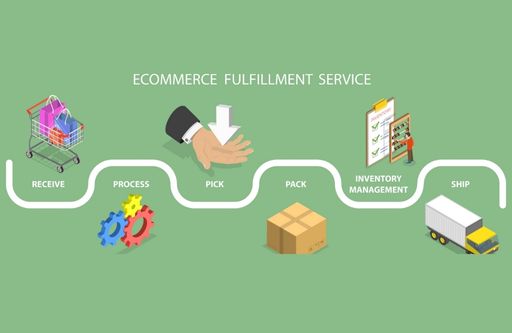 This procedure includes inventory receiving, picking and packing goods, shipping, delivering, and after-sales services such as providing tracking numbers and handling returns. Small and middle-size e-commerce businesses often outsource this activity to specialized fulfillment service providers, instead of performing customer order fulfillment in-house like larger operations and catalog corporations. These providers are often called third-party logistics service providers as they normally provide service packages, including fulfillment.
- Read More: Best warehouse service in Viet Nam
- Read More: How much does it cost to build a warehouse in 2023?
- Read More: 3PL Warehouse Services: Benefits And Offers
Advantages when using fulfillment service in Vietnam
Take Advantage of Fulfillment Service Providers' Experience and Expertise
Let's face it: you're not attempting to be a fulfillment specialist; you're attempting to operate a company! By hiring the storage, packaging, and shipping capabilities of an experienced and well-known fulfillment center, you will have the opportunity to learn from the knowledge of fulfillment providers and the equipment and their advanced technology.
In addition, specialized expertise and skill maintenance are the core competencies of fulfillment service providers. They can apply their skill sets to help businesses practice the most effective and efficient fulfillment process so that businesses can focus on diversifying their product lines and expanding their footprint in the market.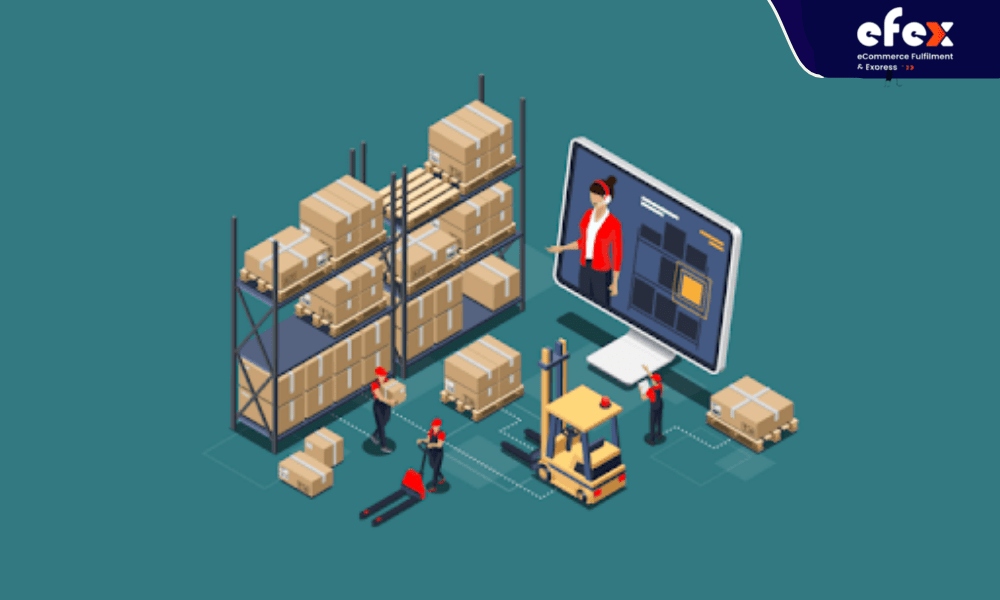 Pricing Flexibility
Companies that outsource fulfillment activities are able to take advantage of flexible pricing. The process of electing a fulfillment service provider includes bidding (multiple providers) and direct negotiating (single or sole provider) in terms of pricing, required services, liability, and obligations of both parties. These businesses will have the capability to respond to customer'ư demands and make adjustments when in a slow phase or a rapid development phase.
Extend Your Reach
By 2020, it is estimated that there will be more than 2 billion worldwide digital buyers. With a worldwide population of over 7.7 billion people, it accounts for roughly 25% of the world's population purchasing online! Many fulfillment service providers in Vietnam have facilities all over the world; businesses can expand their market to other countries by exploiting these international fulfillment centers.
No large capital investment required
Many e-commerce startups have limited workspaces like lofts, garages, etc. for inventory storage and management. With a fulfillment center, you can leave all of these chores to your service provider, which allows you to concentrate on the core competencies of your business, such as new product introductions, increasing customer satisfaction, and innovating supply chain management.
During business expansion, you will need to recruit more and more employees to acquire specialized skills in particular fields, and personnel management takes a lot of effort. For example, training new employees takes time and cost of employers, and employers must ensure providing benefits, and working conditions that meet international ethical standards.
Outsourcing fulfillment activities to an expert service provider will eliminate the requirement for initial capital investments. This will save you money and time, and you won't have to worry about labor wages, employee benefits, and legal issues regarding workplace laws.
Upgrade customer service
According to researchers, it is estimated that companies can lose up to $62 billion per year due to poor customer service. Customers will never purchase your products and/or services if your associates upset them. Therefore, offering the right services to the right people at the right time is the mandate of businesses. You can ensure existing customers' loyalty and satisfaction and appeal to potential purchasers.
And in today's fiercely competitive market, excellent customer service is one of the biggest determinations contributing to the success of the business.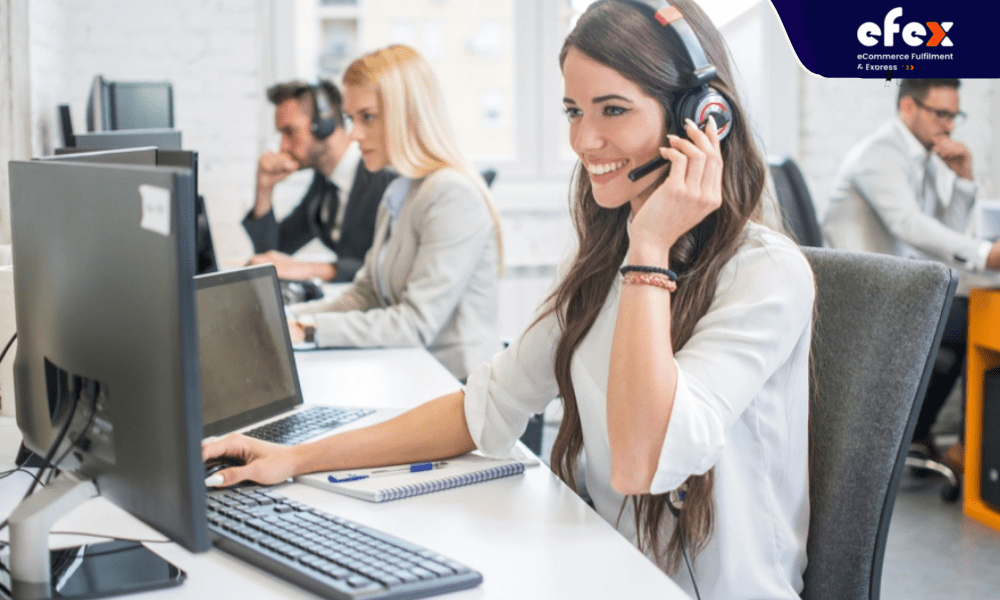 Many fulfillment services in Vietnam offer 24/7 email or phone support, exchanges, and refunds. All of these contribute to a better customer experience.
Leverage your supply chain to streamline
Many fulfillment services have nationwide and worldwide facility networks, which diminishes delivery times and can benefit your organizational operations. Furthermore, UPS and FedEx mainly base their shipping costs on. As a result, you will minimize your operating expenses if you collaborate with multinational fulfillment service providers in Vietnam. Your products and services can access the ins and outs of new cities and new countries.
That way, you can apply a lean supply chain by smoothening upstream procedures and eliminating waste in the process of delivering products to customers.
Why choose Efex - The Best Fulfillment Service in Vietnam
Efex is a corporation that was founded and has been working in the sector of international freight transport for many years, mostly on the Vietnam-Japan and Vietnam-Korea lines.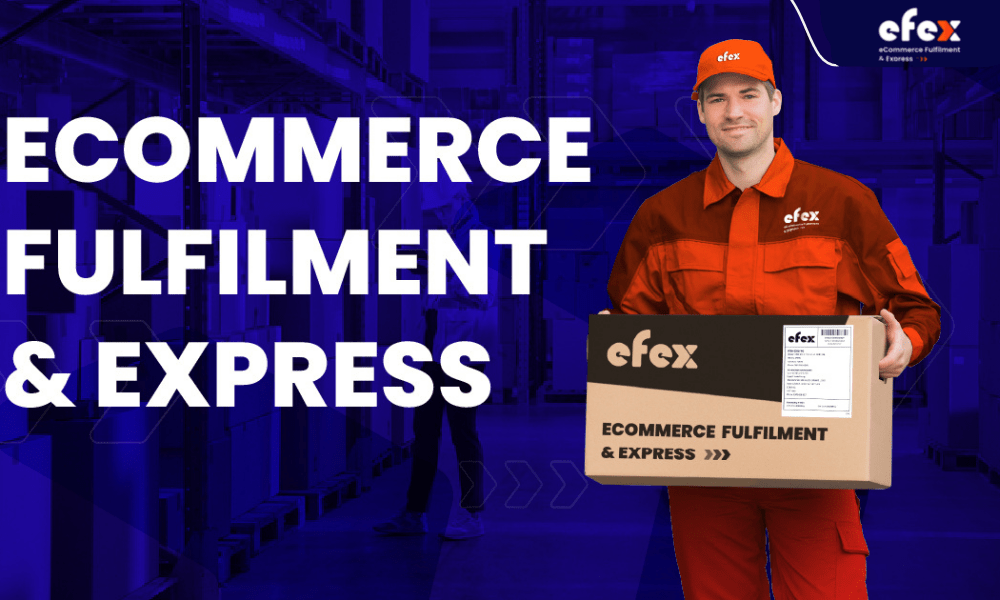 With extensive experience, Efex is growing and gaining the trust of customers. When coming to Efex, you will be served in the most attentive and professional manner with a variety of service packages that will surely meet your wishes. Here are some reasons you should choose our nationwide fulfillment service in Vietnam:
Affordable price
This is a competitive advantage of Efex, with shipping from Vietnam to Korea starting at just 160.000 VND/1 kg. In particular, we also have a lot of promotions with discounts of up to 50% and shipping prices are only from 85,000 VND. This will be at a lower cost than common while ensuring quality preservation, packing, and shipping. With this price, you will save a significant amount of money while also assisting your company in growing.
Receive a variety of goods
Whether your items are bulky, fragile, or flammable, Efex will always offer specialized services and be ready to accept and deliver them for you. With many years of experience, you will be assured that after receiving the goods, there will be no unexpected problems such as breakage, damage, wrong delivery, etc,....
Regular domestic & global shipping
Your goods will be shipped to the destination in the fastest way possible, usually after 3 days for goods shipped. You will not have to deal with the case of slow delivery or delay affecting the goods as well as the revenue of the business.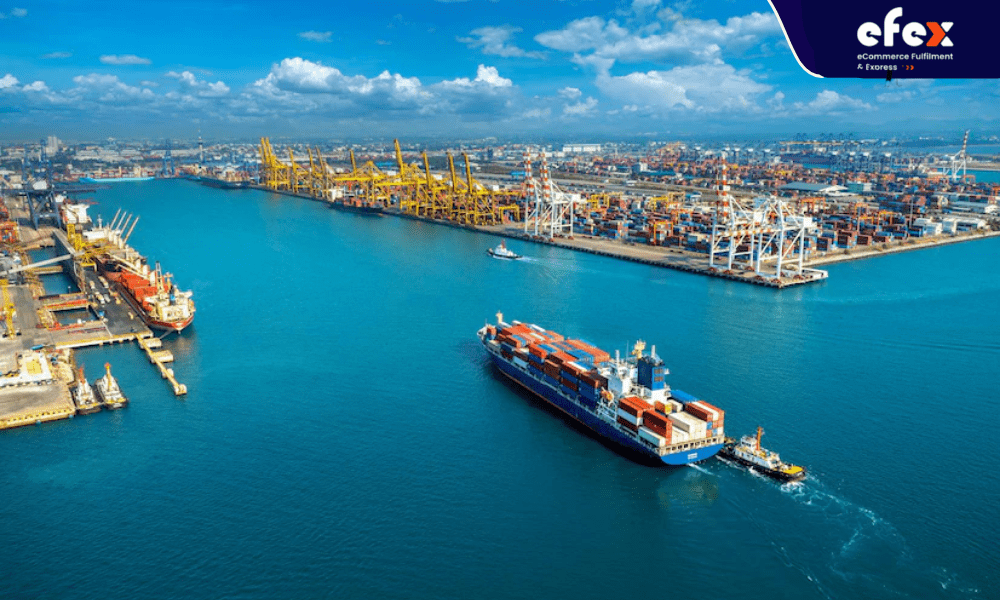 Professional staff
Efex has a team of professionally trained staff to help advise customers effectively. With the criterion "Customer first", you will be answered all questions in the most detailed way and will be enthusiastically supported throughout the working process.
Insurance
Your goods in transit will be insured during transit. If the item is damaged or there is a problem related to Efex, we will be responsible for those losses and refund them punctually.
Wrapping up
Now you have some basic knowledge of the fulfillment services and information about Efex – The Best Fulfillment Service in Vietnam. Hope this article provides you with useful and interesting information.
Don't forget to check Efex via hotline +84 32 660 9955 or leave information for advice and answers via Fanpage: EFEX - Order Fulfillment Solutions.