In the rapidly evolving world of retail, embracing an Omnichannel Retail Solution has become a pivotal strategy for businesses seeking to thrive in today's competitive marketplace. This comprehensive approach integrates multiple sales channels, both online and offline, into a seamless and cohesive shopping experience for customers. In this article, we explore the numerous benefits of adopting an Omnichannel Retail Solution and outline an effective strategy for successful implementation. Don't miss out on 10 useful tips for omnichannel strategy below!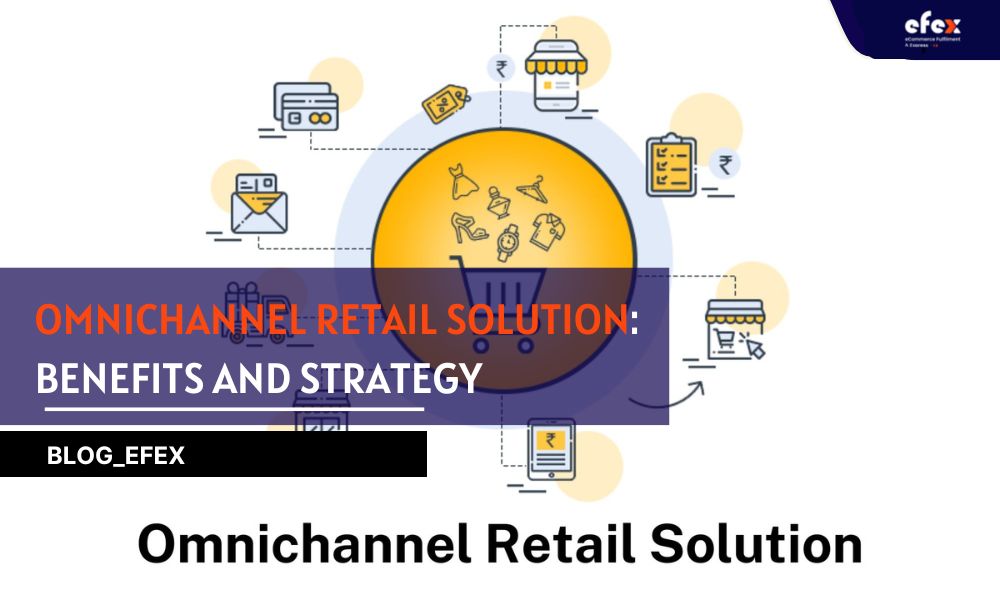 What are Omnichannel Retail Solutions?
Omnichannel Retail Solution refers to a comprehensive approach in retail that seamlessly integrates multiple sales and marketing channels, both online and offline, into a unified and cohesive customer experience. The primary goal of an omnichannel retail solution is to provide customers with a consistent, personalized, and seamless shopping journey, regardless of the channels they use to interact with the brand.
👉 Read More: What Is Omnichannel Fulfillment: Strategy And Model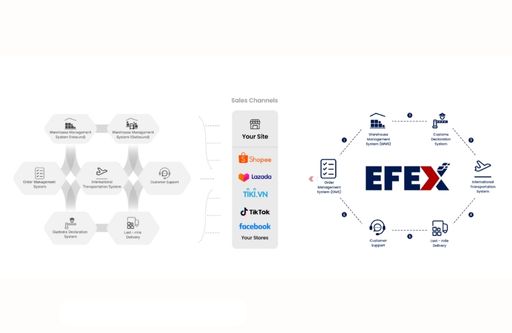 5 Benefits of Omnichannel Retail Solution
Even if e-commerce is expanding, people still place a high value on retail. Though the function of the store is changing, many consumers still favor shopping in physical stores overdoing it online. Shops and customers alike are beginning to recognize the store's potential as a showcase and a source of carefully crafted experiences. There are more and more in-store activities that are taking place to interact with their communities.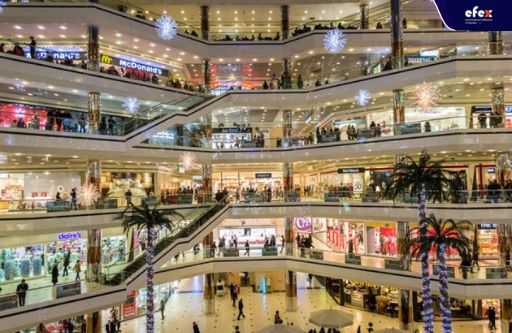 As the physical store offers a more sensory and tactile purchasing experience than the digital one, they are utilizing their floor space to create a brand showcase. Brick-and-mortar stores are still important, but they must be smoothly integrated with a company's other channels Businesses could benefit from omnichannel strategies by combining their offline and online channels, enhancing their advantages, and becoming more powerful than they would do on their own.
Maximize average customer value
Customers are prioritized in an omnichannel experience, so it makes sense that they would want to engage with companies that put them first. It also comes as no surprise that retail managers value long-term objectives highly. According to the Coresight survey, only 34% of other businesses agree that executing an omnichannel strategy is necessary to increase lifetime customer value, compared to 53% of the top European retailers.
Reach out to new client groups
Businesses can reach new customer niches thanks to an omnichannel approach. Leading businesses and "others" place similar importance on this advantage (48 percent vs. 45 percent); however, both percentages should be greater because attracting new customers is essential to growth.
Boost operational effectiveness
Businesses may see advantages from omnichannel strategies such as improved operational effectiveness and cost savings. Businesses just need to acquire customer information once with an omnichannel approach, as opposed to at each touchpoint. Businesses don't have to be concerned about developing and implementing plans for each channel when they gain a clear overview.
Gain big sales
For businesses that need to increase their revenue, sales growth is a significant boon. According to Harvard Business Review research, multichannel consumers pay 10% more online than those who only use one channel. However, major retailers (42%) aren't as concentrated on this as "others" in this particular sector (57%). Leading retailers clearly prioritize long-term success and see the advantages of an omnichannel approach as organizational and strategic.
Increase inventory turnover
It's possible that retailers may no longer lose customers because an item is unavailable. Businesses gain from omnichannel strategies by having a better understanding of their inventory and the flexibility to handle requests from any location.
👉 Read More: Order Management System: Definition, Process And Value
👉 Read More: Order Management System For Ecommerce: Definition, Key Effect, Benefit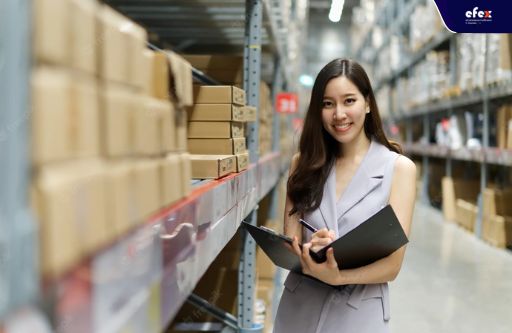 Businesses find it simpler to optimize stock levels and create more intelligent replenishment procedures when they adopt an omnichannel approach.
10 Useful Tips for Omnichannel Strategy
Practical advantages of the omnichannel strategy include better inventory management and increased operational effectiveness.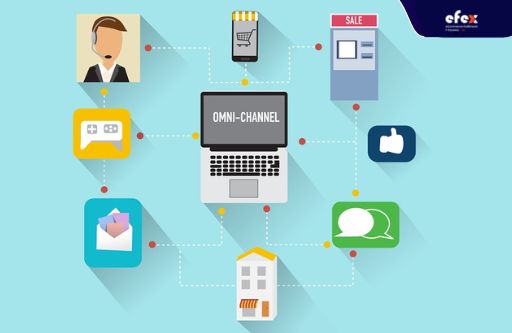 However, it's also crucial to keep in mind that an omnichannel approach gives companies the freedom to be innovative with their marketing and branding. After all, they're building a big roof of integrated channels, so whenever allowed, a company's own identity should be emphasized. The following advice will help you develop a successful omnichannel strategy.
Tip 1: Increase the number of custom services
Consumers need companies to know their needs and priorities in the contemporary environment, where the personal connection is of the utmost importance. Any effective omnichannel approach should start by using data from CRM systems as well as in-store solutions to personalize the consumer experience.
Tip 2: Put an emphasis on developing everlasting in-store experiences
Currently, stores are being reinvented, and this trend is anticipated to pick up speed. Providing in-person activities that connect customers and strengthen the brand is what stores will be doing in the future. Consider the style of your business and the kinds of experiences that could reinforce it in interesting, worthwhile ways.
Tip 3: Employ interactive technologies
Business executives believe that interactive technologies will enhance the in-store environment by increasing engagement and giving customers useful information (according to the Coresight report). According to 22% of interviewees, connecting with customers through AR, AI as well as VR is crucial.
Tip 4: Focus on staff training and retraining
The abilities needed to evolve as shops' futures do as well. Think about retraining and updating your in-store employees so they can better support your new omnichannel strategy. For example, several businesses used their employees as personal stylists or concierges whenever lockdown measures were implemented. In the new environment, agility is essential.
Tip 5: Spend money on market research
Use useful data to optimize your omnichannel experience. In the modern environment, data reigns supreme and serves as the basis for the personalization needed to develop an effective omnichannel strategy. Ensure you have the appropriate resources to develop a data-driven plan.
Tip 6: Make the store digital
Businesses can now offer the customized online buying experience that consumers demand. There are features that even allow businesses to provide customers in-store access to items that can only be purchased online and give real-time inventory access.
Tip 7: Show the full customer journey
Ensure there are only green lights and no dead ends. When developing an omnichannel strategy, be careful to consider how the customer will interact with the various touchpoints. Are all of the channels optimized to make the consumer the core of the experience?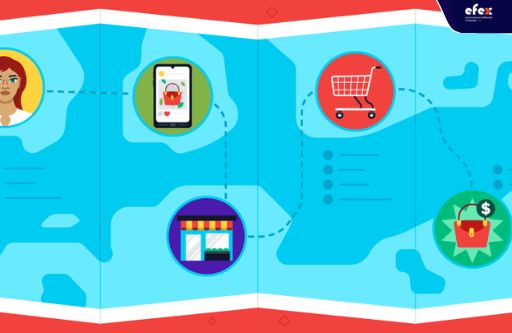 Tip 8: Increase the influence of your presence on social media
Don't ignore social media platforms; businesses need to connect with their customers where they are most active. Businesses can obtain market data and improve their social media engagement.
Tip 9: Improve customer service with chatbots and AI
Consider employing AI and chatbots to tackle common issues quickly because customers want round-the-clock support and immediately available answers to their concerns.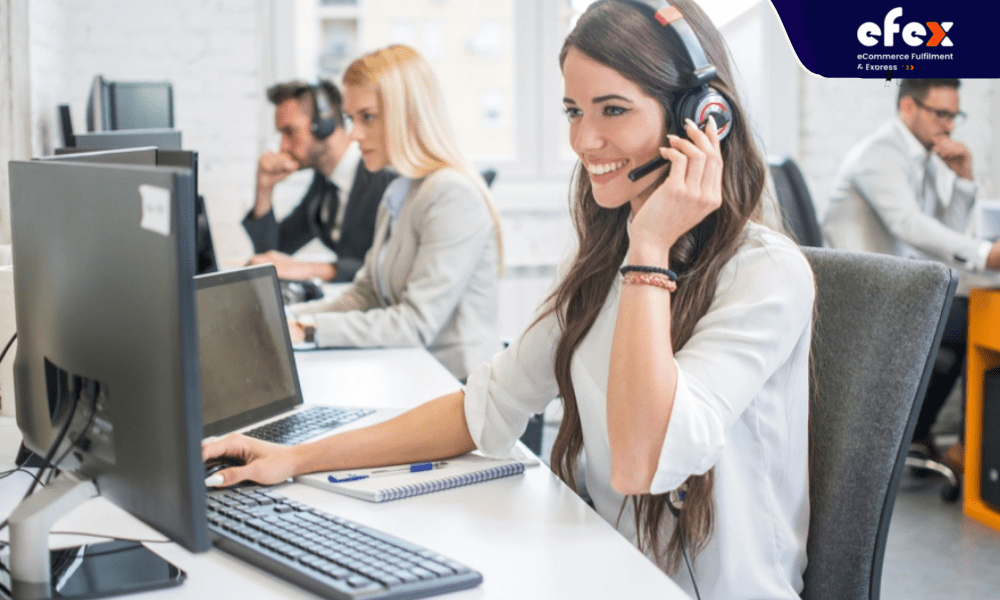 Tip 10: Gather and assess data to identify brand advocates
The abundance of data that an omnichannel approach puts at a company's disposal is one of its biggest advantages. Do not let information go to waste and locate and cultivate brand advocates with it.
👉 Read More: 8 Examples of Omnichannel Retail with Specific Profits and Improvement
👉 Read More: Order Management System Examples for Functions
Final Thoughts
It is no doubt that the future store will combine both online and offline activities. In which, the store will be essential in developing omnichannel strategies and outlining the customer journey as expectations keep rising. Stores can emphasize a brand's identity and work in conjunction with digital touchpoints. Now is a great time to accomplish this because there are so many stores and touchpoints that are just begging to be reimagined. Besides, businesses that can develop omnichannel retail solutions in innovative ways will win over customers and prosper successfully in the future. Anyway, acting should be the best done right away with Efex!