Online shopping has become a global trend and is not only limited to domestic online retail it has also grown into cross-border eCommerce. In Vietnam, this trend is gradually attracting foreign companies and individuals, and investors. In this article, we will show you the way of online shopping from Vietnam to India as well as how to ship goods there. Here's what you need to know!
Why should you go online shopping in Vietnam?
Ecommerce cross-border in Vietnam develops
Cross-border eCommerce based on traditional international trade platforms is becoming a trend in such as the United States, China, the European Union, Japan, and Korea, and then has spread to developing Southeast Asian countries such as Indonesia, Thailand, and Vietnam.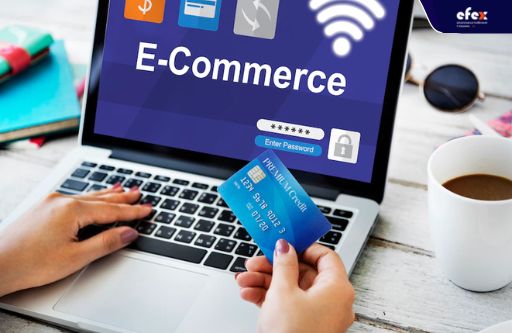 E-commerce is a type of electronic commerce. Cross-border trade is gradually becoming a key component of the global economy, and it is an unavoidable trend that no country can ignore, including Vietnam, which has a yearly turnover of approximately 600 billion dollars.
- Read More: The Best Fulfillment Service in Vietnam
- Read More: Best warehouse service in Viet Nam
Import and export businesses in Vietnam have already recognized the value of e-commerce promotion activities across the border, such as online trade conferences, in finding potential business partners. Furthermore, Vietnamese import-export businesses are actively pushing e-commerce across the border using a variety of channels, including e-mail, social media, company websites, and e-commerce platforms, which will be discussed more in the next paragraphs. With the rise of cross-border e-commerce, Vietnam is quickly becoming an attractive destination for international online shopping.
Diverse reliable online shopping platforms
In the context of the Covid-19 pandemic, the e-commerce sector has grown increasingly, and the use of digital technology and the development of innovative distribution channels. This has proved to be an efficient way for Vietnamese enterprises to overcome challenges and present new prospects based on the demands of emerging markets.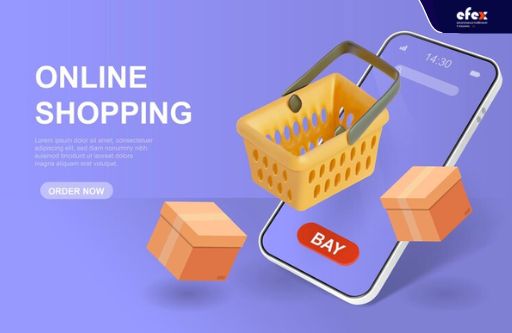 Typically, when it comes to promoting cross-border e-commerce through cross-border e-commerce platforms, the one coming to mind is Fado, which is the first cross-border e-commerce platform in Vietnam. Fado has paved the way for other cross-border e-commerce platforms to be born such as Shopee, and Lazada - which are two of the few eCommerce platforms with successful development under this business model.
Abundant sources of goods with lower price
As a result of the trade war between the United States and China, many global corporations are shifting manufacturing to China's neighboring nations, including Vietnam.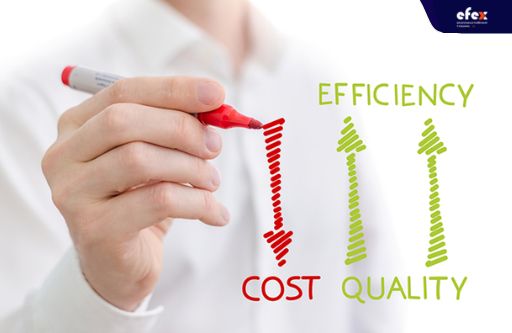 Vietnam has a large labor force and low production costs, which has attracted a big number of large foreign investors. Following Intel, Samsung, and LG, a growing number of companies are finding Vietnam such as Foxconn, Luxshare, Winston, Compal, and Pegatron to make significant investments and have intentions to increase their investments. The entry of big international investors has boosted Vietnam's transformation into a new global manufacturing hub. Even yet, it is not just a platform for the manufacture of traditional items like textiles, leather, and shoes, but also high-tech products. As a result, if you decide to order goods in Vietnam, you will be likely to access many sources of goods at a low cost.
Professional logistics service with a fair cost
One of the reasons why consumers and companies are hesitant about developing cross-border e-commerce is the transit time and the risk of damage to tangible items during transportation. Thus, Vietnam's warehouses appear to meet the demands of global e-commerce platforms and foreign logistics service providers.
- Read More: Vietnam vs Thailand Economy: Similarity And Difference
- Read More: Vietnam vs Philippines Economy: Detailed Comparison and Stats
- Read More: Top 10 Vietnam Wholesale Websites in 2023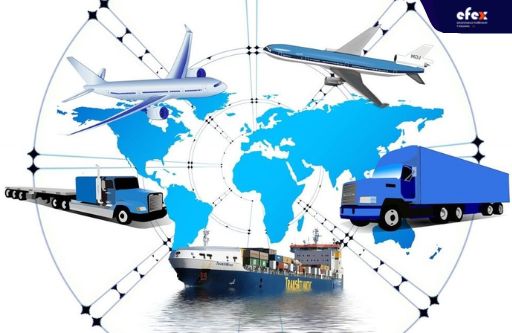 When it comes to cross-border logistics services in this country, there are a number of international carriers, such as DHL, FedEx,.. and EFEX- an express provider to globally at a reasonable price.
How to buy goods from Vietnam and ship them to India?
Find the source of goods
In recent years, India has risen to become the world's 11th largest importer and Asia's fifth-largest. Vietnam is also an ideal destination for Indian customers when looking for an outside source of goods. The first thing to do is determine the type of goods you intend to buy. Sourcing products on major e-commerce platforms in Vietnam. Shopee and Lazada are two major online shopping platforms that you can refer to. Whether retailer or wholesaler, it's all available on Shopee and Lazada. The sources of goods are extremely rich, and the prices fluctuate quite a lot. So carefully choose the best source for you by working with the vender.
Contact us for support
If you are finding a reliable and cost-effective delivery service to safely transport your products from Vietnam to India, EFEX will be one of the best options for you in this case.
We are delighted to be one of the leading logistics companies in Vietnam, providing the safest and fastest express shipping service to India. EFEX has gained a reputation as an exceptional and trustworthy company due to its affordable rates, professional team, and efficient operation. We are also dedicated to enhancing our services daily in order to deliver the finest service, the best pricing, and to precisely meet the needs of our consumers. Therefore if you have any requests, feel free to contact us at +84.98.145.8899. Bear in mind that we are available 24/24 to respond to your request.
EFEX's procedure for shipping from Vietnam to India
Step 1: Preparation
The type of commodities, quantity, size, weight, and service user needs must all be checked to ensure the safety and accuracy of transportation services. A packing list, business invoice, delivery note, and guarantee paper are all required paperwork and invoices for shipments and transportation services.
Step 2: Packing
The packing procedure used by EFEX is always safe and appropriate for each, especially for fragile items. All items are packaged with care and in accordance with export regulations. We are dedicated to assuring the safety of your products throughout packaging and shipment with a variety of value-added services for you to choose from.
Step 3: Confirmation of delivery
Customers and delivery personnel double-check the shipment's details: name, code, packing, amount, packaging, and labels.
Calculating and weighing charges (important)
The delivery confirmation is signed by the customer, and the receipt is signed by the employees.
The shipping record and invoice must be produced in two copies, including all sender and receiver signatures.
Conclusion
That's all about the way of online shopping from Vietnam to India. If you still have questions or get no clue where to start, don't hesitate to contact us via our website, fanpage, or leave your comment in the section below.