Vietnam's Doi Moi economic reform has contributed to rapid economic growth and increased domestic demand, leading to the Vietnam Retail Industry increasing. To fulfill the needs of Vietnam's rising population and arising middle class, the retail business has grown in both urban and rural areas in past years. One of the main trends to watch in Vietnam is the expansion of e-commerce and digital retail channels. By 2025, Vietnam's e-commerce market size is predicted to be the second in the Southeast Asia area.
Vietnam Retail Market Overview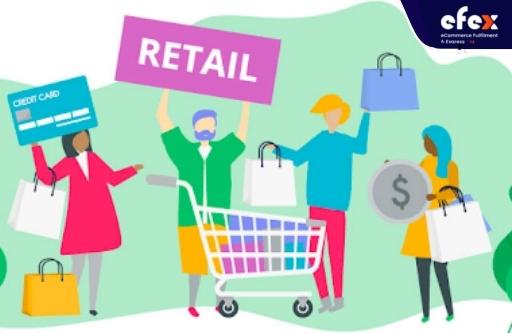 Before the COVID-19 pandemic, the retail and wholesale sectors, along with the car repair industry, accounted for about 12% of the country's GDP and had consistent year-on-year growth. According to Vietnamese official data, the retail business in Vietnam grew significantly during the first five months of 2021. It earned 1.67 billion VND, representing a 7.8% growth over the same period in 2020. This expansion indicates that large growth is conceivable and can be sustained even during the pandemic. Besides, Vietnam is already thriving in the retail business and has seen directly the benefits that technology has given. Indeed, according to statistics from the Vietnamese government report on e-commerce, the business increased by 18% and generated 11.8 billion USD in 2020, accounting for 5.5% of overall retail sales in the nation.
- Read More: The Best Fulfillment Service in Vietnam
- Read More: Best warehouse service in Viet Nam
Vietnam's Retail Sectors And Channels
Food and beverage are the largest retail segment in Vietnam, accounting for more than $51 billion in retail sales in 2020. As customer preferences change toward convenience products, package food has been among the food industry categories with the strongest sales increase. Other retail areas, including electronic gadgets and household products, have witnessed a consistent increase as a result of rising demand. While conventional retail channels like street stores and markets continue to account for the majority of retail sales in Vietnam, contemporary trade channels have demonstrated consistent development and a high penetration rate over the years. Convenience shops and supermarkets have expanded their footprint by building new locations regularly.
Many Vietnamese customers in metropolitan regions have shown a preference for new channels over traditional ones. Despite the local brands like VinMart and Bach Hoa Xanh have controlled the current retail market, several international merchants, like Japanese Aeon and Korean Lotte franchisees, have gained appeal. Nowadays, e-commerce has accounted for a growing percentage of retail sales, especially since it has achieved a record growth rate during the COVID-19 time.
The Impacts Of COVID-19 Pandemic On Vietnam Retail
According to the report on the socio-economic situation in 2021 of the General Statistics Office of Vietnam, retail and services are the industries that are most affected by the year, especially in the third quarter of 2021, the GDP of the whole industry was negative 28.1%. The great impact of the pandemic and social distancing has caused many difficulties for businesses across the country. 75.2% of sellers said that their revenue did not grow compared to 2020, of which up to 37.1% of sellers had a revenue loss of more than 30%. Only 7% of sellers said they did not experience any impact or business growth during the pandemic time. They are mainly in the industry group of grocery, mini supermarket, food, health care, mother & baby products, and cosmetics.
- Read More: Vietnam Tax Rate: List Of Tax Rates In Vietnam And Why Need To Pay
- Read More: Vietnam Withholding Tax: Detail Information
- Read More: Buying Property in Vietnam for Foreigners: Detail Step
The nationwide social distancing and extended pandemic have disrupted supply chains, damaging the transportation process directly. The two most difficult shipping challenges that shop owners encounter during the social distance season are that items cannot be transported to some places which accounted for 39.4% and a high cancellation rate of 20.7%. Delivery employees infected with COVID-19 or who fled the city in large numbers to return home caused a lack of human resources in the transportation business, which also posed a significant challenge to the retail industry. On the other hand, the group of sellers on e-commerce floors and online channels still leads the industry groups with revenue growth even during the social distancing period (accounting for 11.2%).
Leading Retailers In Vietnam
The top 4 leading retailers in Vietnam is ranked by Q&Me in 2022.
Co.opmart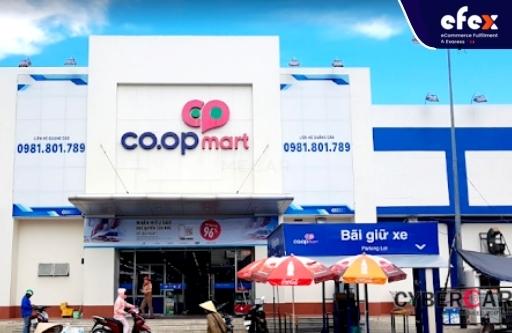 Co.opmart is a Vietnamese retail supermarket chain owned by the Union of Trade Cooperatives of Ho Chi Minh City (Saigon Co.op). Co.opmart now has the most supermarkets in Vietnam, with over 128 supermarkets and hypermarkets around the country, including Co.opmart SCA, Finelife, Co.opXtra, and Co.opXtraplus. Besides Co.opmart, they also own Co.opFood convenience stores, Co.opSmile contemporary grocery stores, and Cheers convenience stores that work 24/7. In 2018, Saigon Co.op was the largest retailer in terms of retail revenue, with $2.81 billion. Key features:
Type of business: supermarket, distribution, grocery store
Establishment year: 1996
Number of employees: 21.000
Headquarters: Ho Chi Minh City, Vietnam
VinMart+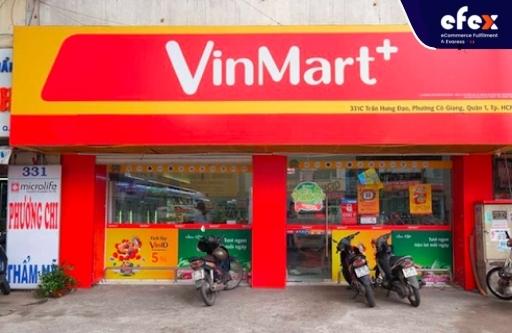 Vinmart+ was Vietnam's largest convenience store chain, with over 2.6 thousand locations. It was founded in 2014 by Vingroup - Vietnam's largest conglomerate and has been managed by Masan Group since 2020. Vinmart+ is the subsidiary chain of Vinmart. Both of them were in the top 2 of retailers that are most interested in by consumers and the top 4 on the ranking of 10 prestigious retailers in 2017.
Key features:
Type of business: convenience store
Establishment year: 2014
Number of employees: over 11.000 people
Headquarters: Vietnam
Miniso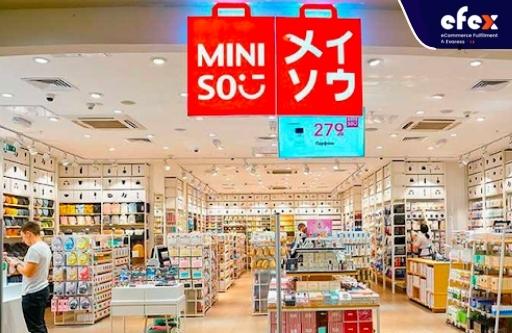 Miniso is Vietnam's largest mini-store chain with 36 locations. It is a Chinese variety shop and low-cost retailer that specialized in domestic and consumer products like cosmetics, stationery, toys, and kitchenware. Miniso belongs to Aiyaya, the business's Chinese holding company located in Guangzhou City, Guangdong Province in China. Key features:
Type of business: variety store
Establishment year: 2013
Number of employees: unknown
Headquarters: Guangzhou City, Guangdong Province, China
Dien May Xanh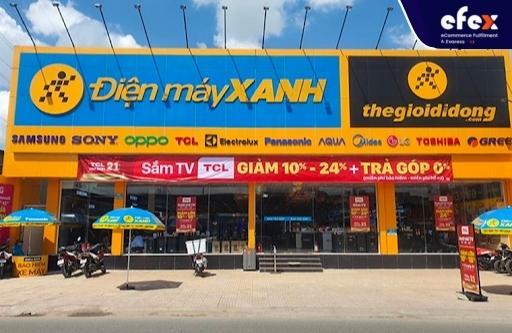 Dien May Xanh is the largest electronics retail chain, with roughly 2,000 outlets. It is the subsidiary chain that belongs to Mobile World JSC - a retail corporation in Vietnam with its main business in electricity retail, including mobile phones, digital devices, and consumer electronics. In 2018, Mobile World JSC entered the top 100 largest retailers in the Asia-Pacific region. In addition to Dien May Xanh, Mobile World JSC also owns the thegioididong.com mobile phone store chain, Tran Anh electronics store chain, and the Bach Hoa Xanh supermarket chain. Key features:
Type of business: electronics retail chain
Establishment year: 2004
Number of employees: 50,000 people
Headquarters: Ho Chi Minh City, Vietnam
Vietnam Retail Industry Prediction In 2022
From the end of 2021, thanks to the coverage of the Covid-19 vaccine and economic stimulus policies, Vietnam gradually controls the pandemic and adapts to the new normal. Consumer demand once again became the driving force for growth. Retail and Services will be the two industries to catch up with the post-lockdown spending trend, promising a brighter outlook in 2022.
Digital Transformation
The biggest predicting trend of retailers is digital transformation, diversifying sales channels, promoting online business in addition to optimizing traditional sales channels. In reality, innovative and fast transformation businesses and stores have adapted and developed during the past two years of the pandemic.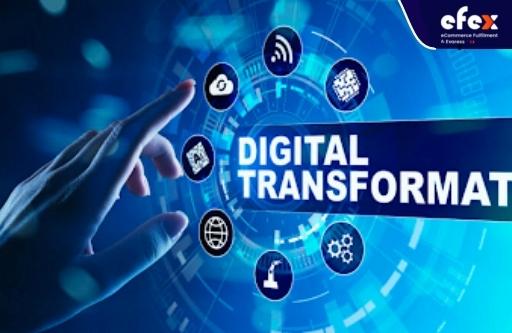 Compared with 2019 and 2020, the solution chosen by retailers in 2021 is to promote sales on e-commerce sites and online platforms. The most common response to social distancing in 2021 is the business transformation from offline to online, which accounts for 72.8% - an increase of 9% compared to 2020. On the other hand, banking payment has surpassed cash to become the most commonly accepted payment method at retail stores and other types of stores. Most retailers give very positive reviews about non-cash payment methods, considering it a trend of the present and the future.
Modernizing Sales Channels
The second trend is that modern department store chains benefit from the post-pandemic shift in consumption. While retail stores of non-essential products were hit hard in the third quarter of 2021, distribution and retail businesses of consumer goods and essentials were less affected by social distancing. The trend of modernizing the sales channel and changing the model of quick buying and selling will soon come into practice in 2022.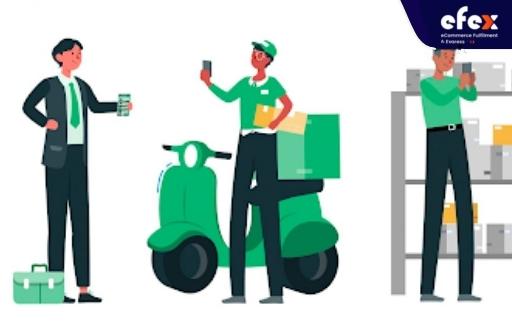 The majority of modern retail channels like supermarkets and convenience stores have grown over the years. Many customers in metropolitan areas preferred these modern retailers to traditional ones. On the other hand, traditional grocers remain dominant in overall food retail sales in Vietnam. Traditional channels including local markets and mom-and-pop businesses are easy and economical for lower quantity purchases for many Vietnamese, while modern commerce shops are seen to be more costly.
Focus On Individual Customer
The third trend is a retail strategy that puts the individual customer first. As technology plays an important role in the modern retail experience, social distancing and pandemics make buyers and sellers farther apart, and the power of human connection will increase effectively. retailers that optimize the experience for customer retention and apply multiple sales process metrics will have a better edge to dominate the market.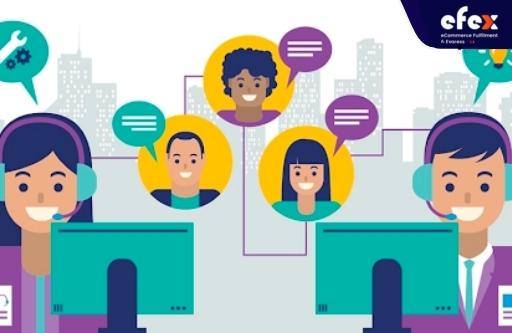 Vietnam, which has the fastest-growing middle class in Southeast Asia, has seen exceptional development rates in its retail industry. Due to the comparatively young population demographics and high consumer purchasing habits, the retail industry in Vietnam is certain to continue to grow quickly in the future.