Do you ever find yourself asking the question, 'What is a bonded warehouse?' If so, we have good news for you: you've come to the right place!
In this post, we will go over all of the ins and outs of what a bonded warehouse entails – from how it works to its advantages, and provide you with the top 3 bonded warehouse services in Vietnam.
So buckle up your seat belt; it's time to get knowledgeable on one of the best-kept secrets in business operations - the wonderful world of bonded warehouses!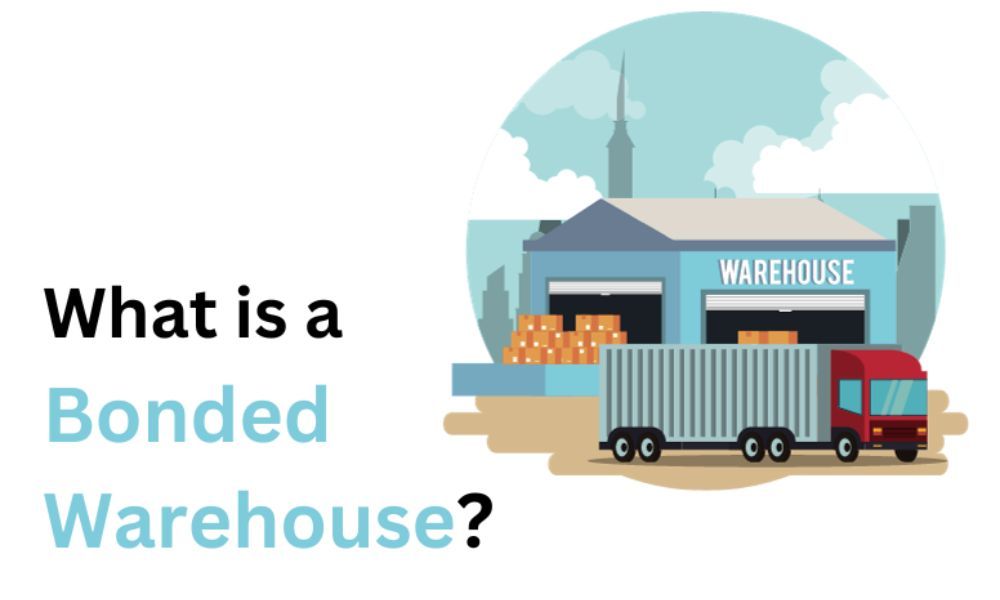 What is a bonded warehouse?
A bonded warehouse is a specialist storage service that may assist businesses of all sizes in storing products worldwide until all essential paperwork and obligations are completed, especially for goods with postponed duties.
In Vietnam, a bonded warehouse is defined as a warehouse and yard service developed and created on Vietnamese land. Some popular bonded warehouses in Vietnam are provided by these companies, including EFEX, LEC Group, Gemadept, and Savills.
These specialist storage services may assist businesses of all sizes in storing products worldwide until all essential paperwork and obligations are completed. You are essentially storing products with postponed duties.
Bonded warehouses are either privately or publicly held premises, usually in a foreign nation, where imported taxable products are kept, manipulated, or undergo industrial activities free of charge. A customs bonded warehouse is essentially a duty-free place for limited or imported products.
Bonded warehouses are widely used to store prohibited commodities from particular nations, such as alcohol, cigarettes, antiques, artwork, and other limited things, for processing before shipping to their destination.
Bonded warehouses are especially advantageous for company types that need specialized services such as deep freeze storage or bulk liquid storage.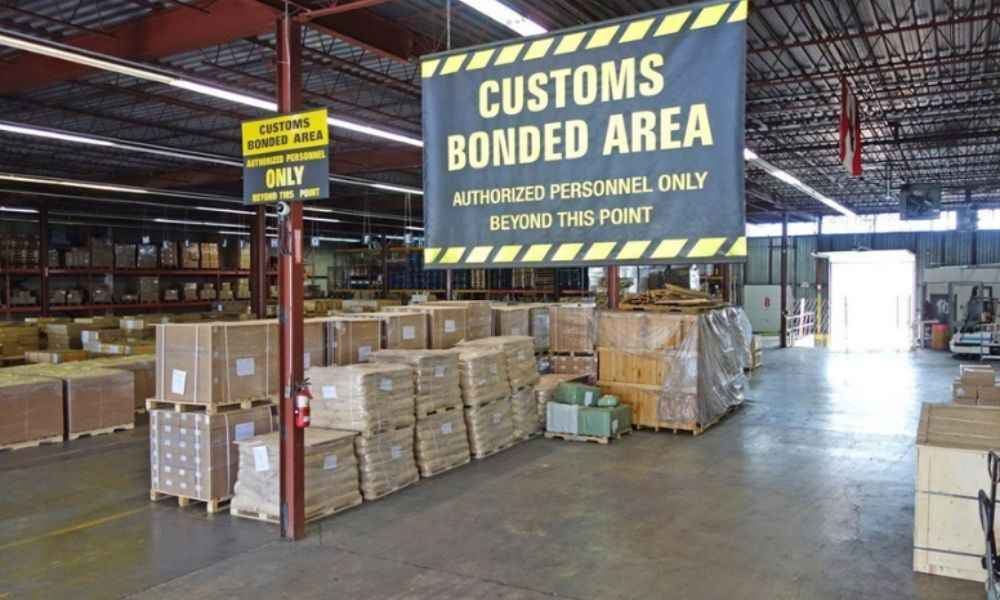 How does bonded warehouse work?
The primary responsibility of a bonded warehouse is to store products securely. The steps below will show you how a bonded warehouse works:
1, Importing: This is the first stage in the process of employing a bonded warehouse. Importers must get the proper Customs authorization to keep their products in the warehouse.
Once accepted, the importer will submit the relevant documentation and information about the items, as well as take the necessary steps to guarantee that imported commodities are managed safely and following the rules.
2. Storing: The products are subsequently placed in the warehouse and tracked to ensure their security. The administration provides specialized storage services to protect the safety of the products.
The period of storage is determined by the time period negotiated in the contract between the importer and the custom bonded warehouse owner. In addition, the customs bonded warehouse will make certain that all items are properly documented and traced.
3. Shipping to the final destination: After the products have been kept for a specific amount of time, they can be sent to their final destination. Bonded warehouses can supply all of the essential documents and paperwork to guarantee that the items may be moved quickly and easily.
The customs bonded warehouse may also guarantee that all relevant taxes and customs fees are paid, all applicable laws are followed, and customs clearance is facilitated if necessary.
4. Paying release costs: The importer is then liable for any expenses linked with the release of the products they have imported. In the customs-bonded warehouse, the warehouse proprietor should submit a comprehensive and detailed invoice that lists all costs and taxes required to be charged.
After payment is received, the imported items will be freed from the warehouse and sent to the final destination.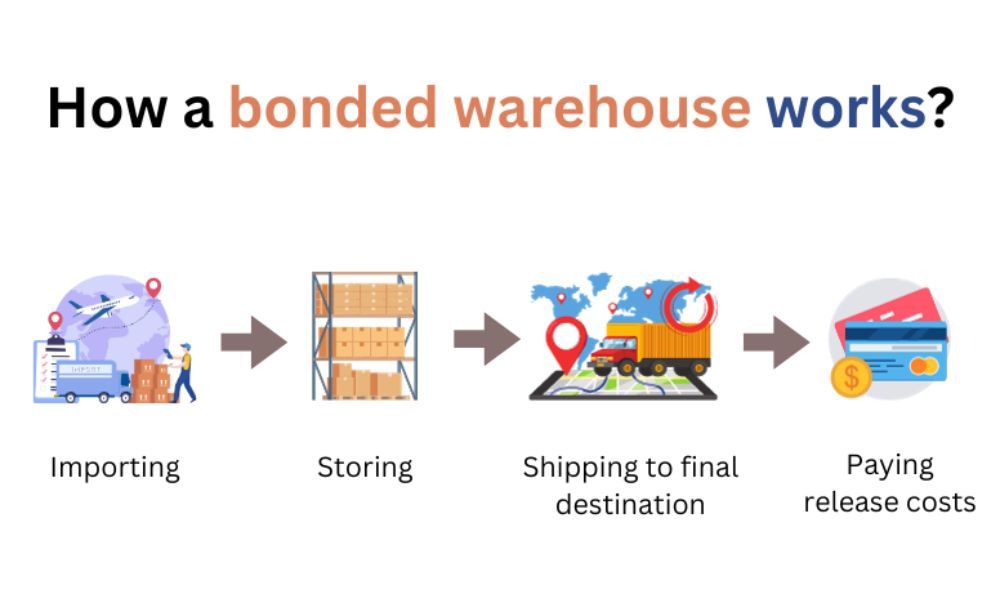 Bonded Warehouse Classifications
According to CBP, there are different 11 bonded warehouse classifications. Most of them are determined by the owner of the warehouse and the types of goods stored there.
The following are the 11 different types of bonded warehouses:
Bonded warehouse owned by the government: These warehouses store items that are under CBP supervision like extensive exams.
Bonded warehouse owned privately: A corporation may opt to keep its goods in this one. This is not required and can be entered at any time by the company.
Publicly accessible customs bonded warehouse: These warehouses are solely for the purpose of storing products.
Bonded yards: This is a place where heavy or bulky items such as big liquid storage containers, corrals, as well as other large items.
Bonded bins: This type is used to store grain and big components of structures.
Manufacturing bonded warehouses: This warehouse is used for enterprises that only produce things for exportation. These items frequently qualify for duty-free importation of their components, materials, or equipment.
Metal refining and smelting bonded warehouses: These warehouses just store raw materials for manufacturing and metal products utilized for refining and smelting purposes.
Bonded warehouses for goods modifications: These warehouses are in charge of modifying imported items.
Duty-free or tax-exemption stores: This type serves temporarily items that will be shipped away from a country.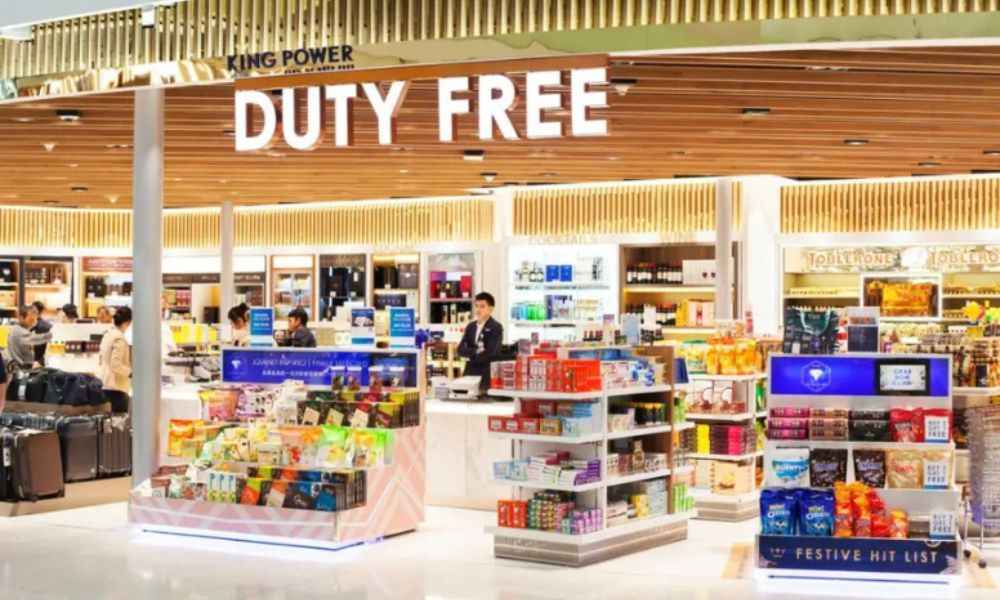 Bonded warehouse for international travel goods: Certain bonded warehouses are established for storing goods that are sold duty-free on condition.
Bonded warehouse for abandoned goods: It holds "general order" cargo, which is stuff that has not been claimed within 15 days of its landing in the United States.
Bonded warehouse procedures for imported and exported goods
You know what is a bonded warehouse, how does a bonded warehouse work, as well as different types of bonded warehouse so far. Let's find out the benefits of a bonded warehouse here.
Domestic goods
Before delivering goods to a bonded warehouse, the owner of these goods or the subject whom the owner has approved is obliged to adhere to export processes under Vietnamese laws and regulations.
After the owner has finished the necessary steps, he or she must sign a lease agreement with the bonded warehouse provider and complete the necessary paperwork for the customs declaration, delivery of the items to the bonded warehouse, and receipt of storing the products.
Foreign goods
The importation of products into a bonded warehouse must follow the same processes as domestic commodities. The owner must also complete the bonded warehouse contract, customs declaration paperwork, and other connected documents.
Benefits of a Customs Bonded Warehouse
Bonded warehouses provide significant benefits to importers. Consider the following particular ways that bonded warehouses might benefit you and your company.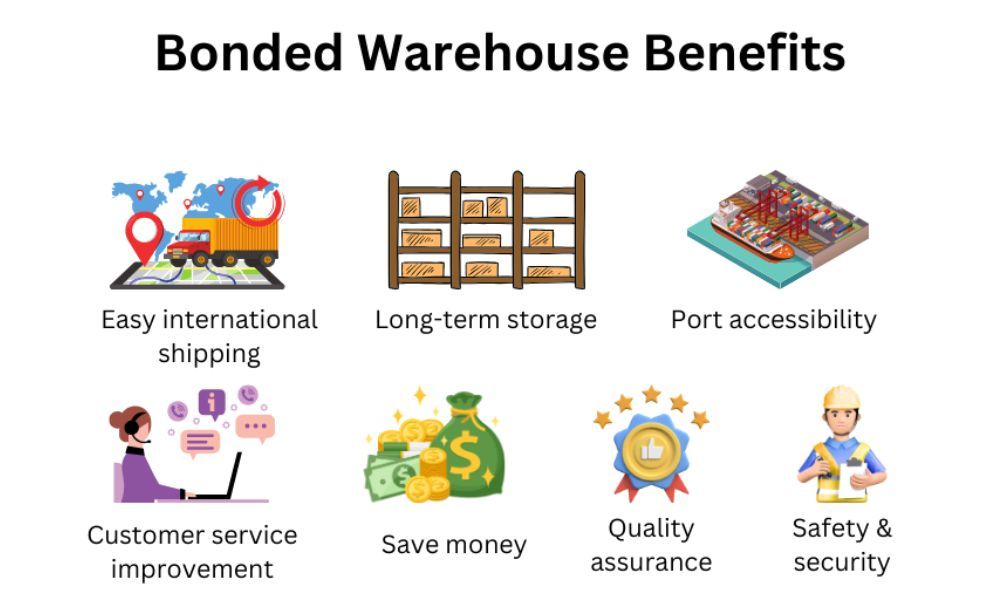 Easy international shipping
One of the major advantages of employing a bonded warehouse is ease for businesses that export internationally regularly. A corporation may import items from all over the world into a bonded warehouse and hold them there whenever they are required again.
The vendor might then select one of two options:
For import, when the need for a product falls significantly, it can be held in warehouses until customer demand increases again. The importer will then be liable for paying duties on the products when they are carried to their final location within the custody country. It is not required to import all of the items at once.
For export, merchants can keep items in the warehouse to help with asset aggregation prior to exporting them again. The vendor is not required to pay duty payments until the aggregated items are held under Customs surveillance. This eliminates the risk of double taxes.
Long-term storage options
Finding a location for products is a typical issue in international trading. Goods must be kept for domestic market distribution or production for export. Dutiable imported commodities can be held in a bonded warehouse for a maximum of five years without incurring import duty.
This advantage may be useful for firms attempting to manage the obstacles of international trade during a worldwide epidemic. Bonding also secures the amount of duty tax.
The need for some commodities has declined dramatically, leaving some businesses with an overabundance of inventory. Store items in a bonded warehouse until the demand for it recovers. A company can still benefit from its imports in this manner. Alternatively, they may be obliged to sell significantly below market value in order to save money upfront.
These long-term alternatives are offered for a wide range of items. Cold storage, dry storage, temperature control, and other services are available.
Port accessibility
Bonded warehouses are nearby ports and serve the purpose of holding items approved by a CFS (Container Freight Station). This allows firms to keep imported products closer to their destination ports, reducing lead times and logistical costs.
Customer service improvements
It is feasible to order items well ahead of predicted demand and keep them until they are needed in a bonded warehouse, enabling you to give a superior experience to customers. Bonded warehouses provide importers with stress-free space for storage, helping them to move items with ease.
Besides, bonded warehouses are monitored 24 hours a day, have postponed taxes and duties, and have no time limits for finishing paperwork or making payments.
Helps save money
The expense of worldwide shipping continues to rise. Simultaneously, the cost of transporting freight from ports to distribution hubs and merchants is growing. Companies must figure out how to optimize earnings while keeping things inexpensive enough to sell.
Bonded warehousing can assist shippers in achieving this aim in two ways:
Put off import taxes while goods are in storage.
Avoid paying import taxes on products that will be exported.
Safety and security
Importing things into another nation may be a difficult and nervous affair. One of their least favorite things they would like to occur is to get concerned about the safety of their goods.
When you store your items in a bonded warehouse, you are completely certain that they are safe and that nobody but you will have access to them.
Bonded warehouses are usually provided with high-tech security and suppression devices to keep everyone safe, including the items themselves, with the goal of securing both the goods being held and the employees working in the warehouses.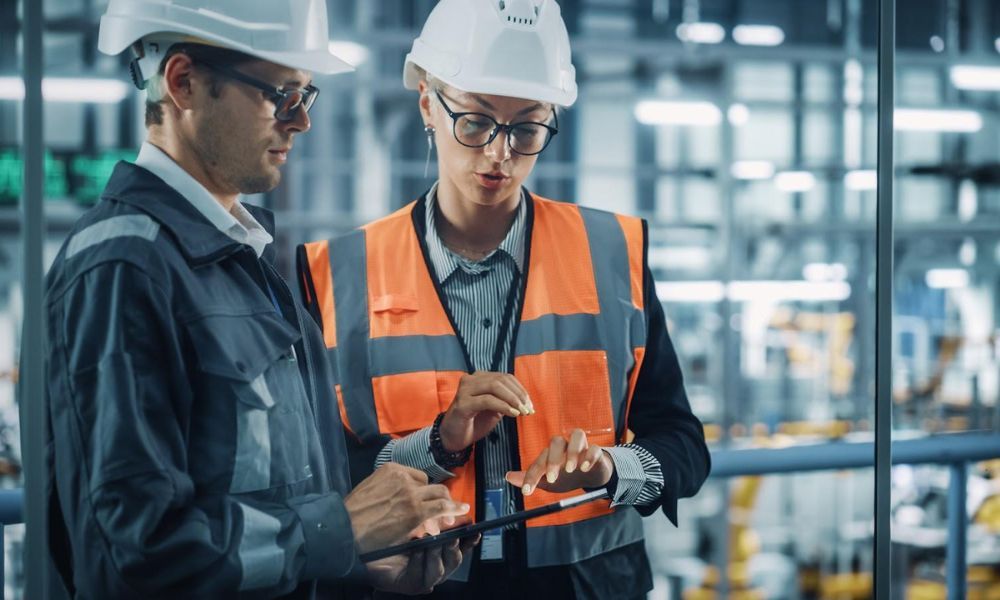 Quality assurance
Bonded storage facilities are designed to hold any goods for a lengthy time without sacrificing quality. Temperature-controlled warehouses, as well as dry containers and freezers, are available on demand.
Bonded warehouses can safely store everything you can think of. Bonded warehouses are easily accessible for storing perishable commodities and those that require a climate-controlled environment.
This allows you to store your products in a bonded warehouse for as long as you want without worrying about them being harmed by the environment.
Tops 3 bonded warehouse service in Vietnam (update 2023)
After learning what is a bonded warehouse and related knowledge about this warehouse service. We will take a look at the top 3 bonded warehouse service providers in Vietnam as of 2023. These companies have been selected based on their reputation, experience, and the range of services they offer.
LEC Group
LEC GROUP is one of the top warehouse/warehousing service providers to clients, with a strategic location next to important port locations and a large-scale wholesale warehouse infrastructure.
With warehouse/bonded and non-bonded (including new warehouses) situated in a very accessible location (immediately adjacent to the port), LEC GROUP has a unique edge in offering efficient shipping services to its clients at the lowest possible cost.
LEC Group is the largest supplier of storage solutions in Vietnam, especially for bonded warehouses in Hanoi and Ho Chi Minh, with a surface area of about 1,057,000 m2 of warehouse and warehousing in Vietnam with a capacity for handling 3.4 tons - 3.5 tons/m2.
Gemadept Logistics
Gemadept Logistics is one of the leaders in providing services for bonded warehouses in Southern Vietnam. They can provide you with the finest option for any trade-in or trade-out of commodities in Binh Duong and Ho Chi Minh.
With over two decades of experience in bonded warehouses in Ho Chi Minh also in Southern areas of Vietnam, their professionals will provide you with the finest guidance regarding every aspect of your bonded warehouse needs. They will consult and support you in every scenario with a highly effective solution
Their bonded warehouse infrastructure is situated in Song Than 1 Industrial Zone and An Thanh, Di An District, Binh Duong province - a highly suitable position for the receipt as well as the execution of import/export processes. We say so because it is only:
12 kilometers from the Cat Lai port - one of the biggest and most crowded ports in Vietnam
15 kilometers away from Tan Son Nhat Internation Airport - the biggest airport in Southern Vietnam
13 kilometers away from Ho Chi Minh City - the business center of Vietnam
EFEX
EFEX is one of the premier logistics and bonded warehouse providers in Vietnam that provides bonded warehouse solutions among our range of services nationwide. EFEX has many bonded warehouses in big cities of Vietnam like Hanoi and Ho Chi Minh City.
The facilities of our bonded warehouses are located near major ports and airports, providing easy access to import and export processes. EFEX also offers a variety of value-added services such as quality control, labeling, packaging, and distribution to help streamline the supply chain.
EFEX's bonded warehousing services are equipped with advanced technology and security measures to ensure the safety and quality of stored goods.
Our professional team provides personalized support and guidance for all aspects of bonded warehousing in Hanoi in general and bonded warehouses in Ho Chi Minh or Vietnam in specific, making us a top choice for businesses looking for efficient import/export solutions.
In addition to the facilities of our bonded warehouse in Hanoi, we also offer non-bonded warehouses for storing goods that do not require import/export processes or have already gone through customs clearance. This allows for a more flexible storage solution for businesses with varying needs.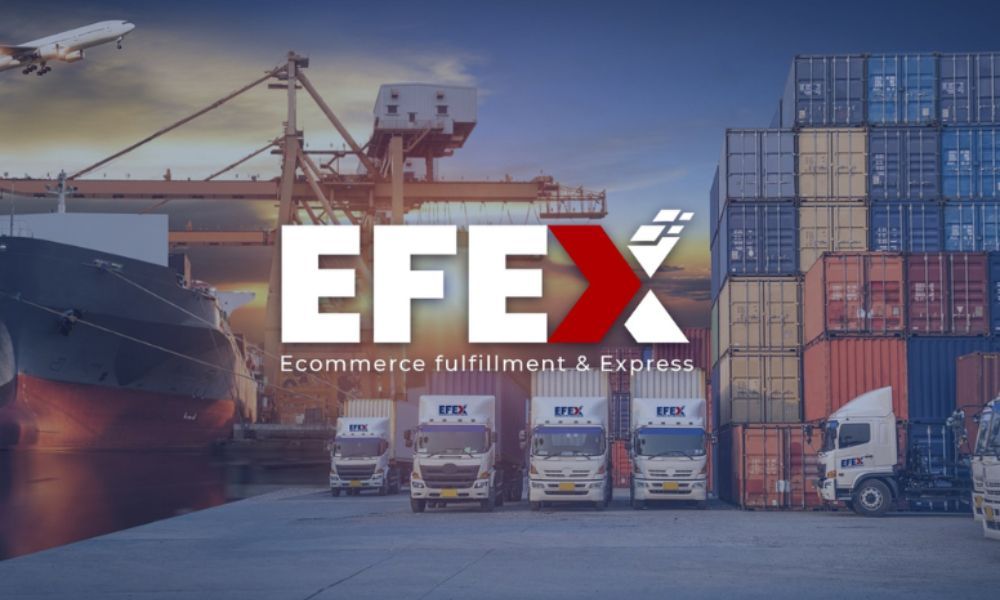 Conclusion
Now you know what is a bonded warehouse, how it works, and many benefits to businesses. Among the top bonded warehouse service providers in Vietnam are LEC Group, Gemadept Logistics, and EFEX.
So, if you are struggling with any problem related to bonded warehouse, or your business is looking for a good bonded warehouse service to store your goods, EFEX will be your reliable partner.
We not only provide affordable prices, and quick procedures depending on your needs, but also guarantee the quality of your goods when stored at our warehouse. Feel free to contact us here for more information!