If you simply use the regular Amazon website, they will ship to most Asia countries, but the shopping experience can be a bit difficult, and the most considerable challenge is locating the things that Amazon will send there. Many customers are frustrated by this, and some believe that Amazon will not ship at all or in specific categories.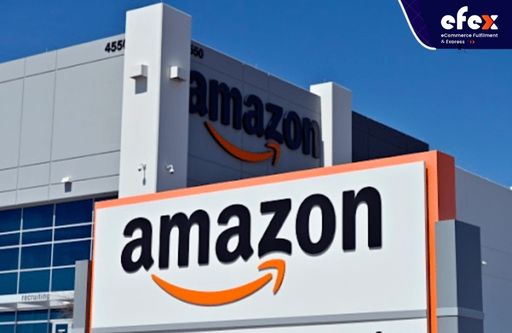 So, just spend some time reading through this blog post to find the answer to your question "Does Amazon ship to Vietnam?" and find out the easiest way to ship items on Amazon to Vietnam.
In 2023, Does Amazon Ship To Vietnam?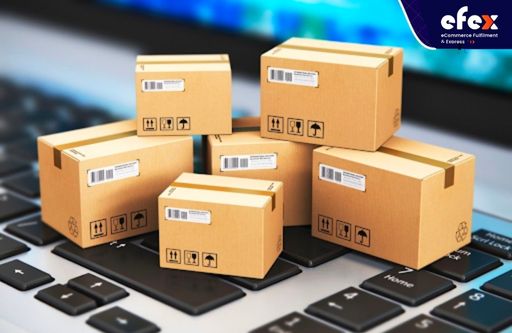 If you are in Vietnam and have attempted to purchase something from Amazon, you have most likely encountered some issues. The most typical difficulty is that your item cannot be sent to Vietnam. However, several additional issues might arise.
Luckily, Amazon will send almost any product to Vietnam, as long as you do it correctly.
👉 Read More: Cross-Border Ecommerce: Definition, Example, and Market Size
Ways To Ship Products On Amazon To Vietnam
If you cannot buy items and ship directly to Vietnam on Amazon, here are 2 alternative methods that you can consult to help you ship your items to Vietnam on Amazon.
Method #1: Shipping Through Amazon's International Page
You are probably unaware that Amazon offers a specific search site that only displays things that can be sent to your current address.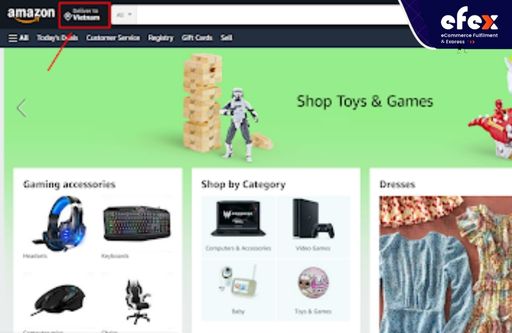 However, to fully utilize that page, you must set up your "1-Click" address in order to help Amazon knows which nation you would like to ship to. That is the only method to receive better search results.
All you need is just go to this website, choose your current location as your default location, then turn on "1-Click" on the right side. Then you are ready to go!
When you return to the store and find the item you want to buy, you will only see things that can be shipped to your current location, which is Vietnam in this situation.
Method #2: Shipping Through A Package Forwarder
Even though you created your "1-Click" address in method #1 above, Amazon still does not send many things to your location in Vietnam since it only ships within the U.S. It is famously tough to buy gadgets from Amazon in Vietnam, even seemingly innocuous products like books may be difficult to obtain. In these circumstances, you will need to engage with a package forwarder, which is a firm that will take your item to their warehouse in the United States and ship it to your location in Vietnam. Here is how to go about it.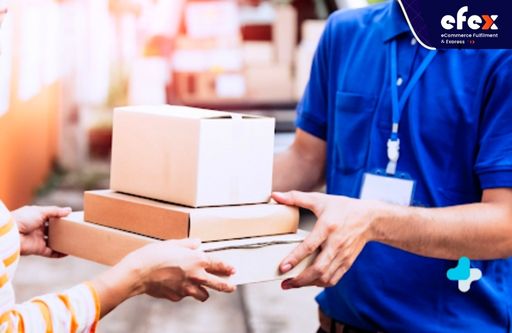 Step 1: Determine a package forwarder
Determining the ideal package forwarder is critical since it determines how soon you receive your purchase and how much you need to pay for the service. Here are 5 of the most important metrics for key characteristics:
Service fees: It is the fee that you need to pay for them to receive and send parcels, as well as auxiliary services like re-packing, long-term storage, package aggregation, and so on.

Monthly/Yearly fees: If they charge monthly or yearly fees, how much it would be?

Transparency in price: How clearly do you know about their pricing system before delivering your purchase to their warehouse?

Speed: How fast will your delivery be processed?

Customer service: The happy rate of other clients to their service, and how extensively do they react to your inquiries?
Step 2: Ship your order to the chosen package forwarder
When you join up for your chosen package forwarder, you will be assigned a unique postal address at their warehouse. Once you have decided on the products you wish to purchase, simply use your sending address rather than your home postal address, and done.
If you cannot use your home address as your bank card billing address, you should be able to utilize their warehouse location without any problems.
Step 3: Forward your package
When your order comes to the package forwarder's warehouse, they will email you images of the shipment to notify you that it has arrived. You will also be presented with several shipping alternatives to pick from. There are usually at least 4 delivery alternatives, each corresponding to 4 distinct price-speed combinations. Shipping choices might range from one to ten or more, depending on the weight, dimension, and value of your shipment.
What Types Of Products Can Be Shipped To Vietnam?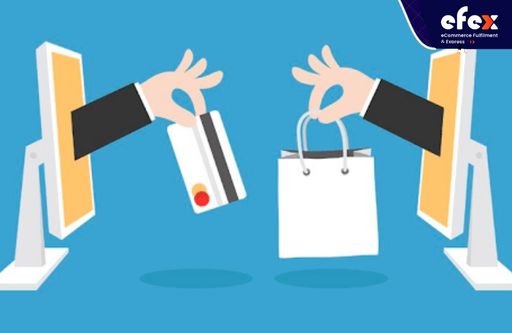 You should note that not all the items that are sold on Amazon can be shipped to Vietnam. It depends on the location of the stores and the type of products. Besides, you must ensure that the products you seek are not on the restricted items list of the destination country, in this situation it is Vietnam.
Sometimes, what is on the list for a specific nation will surprise, you, so double-check beforehand. If you use Amazon Global, the shopping cart will notify you if a product is restricted or not, so that you will know even if you don't use Amazon Global.
All types of media such as books, music CDs, software, DVDs, and videotapes are available to be delivered to Vietnam, as well as clothing, baby products, beauty products, groceries, industrial and scientific supplies, jewelry, lawn and garden products, sporting products, automotive items, consumer electronics, gourmet food, health and personal-care products, kitchen equipment, watches, musical instruments, tools, and toys and games.
👉 Read More: Does eBay Ship To Vietnam?
Conclusion
To summarize, the answer to the question "Does Amazon ship to Vietnam?" is yes and it depends on the products you buy. Generally, utilizing a package forwarding company to deliver Amazon products to Vietnam is a surprisingly simple and smooth process.
The charges are cheap combing Amazon's prices are frequently lower than those of local Vietnamese stores so you can save lots of money. While Amazon Global is a convenient option to ship, it is pricey, and many Amazon sellers just do not join.