Whenever you think about starting an eCommerce business, you might think of warehouse, shipping, and fulfillment. Making sales is, without a doubt, the most enjoyable part. But what happens when the order is submitted? Your goods must be delivered in some way to the consumer. One of the most common options is to work with an order fulfillment company. There are several fulfillment companies that will store your merchandise as well as pack and send your purchase.
This article will introduce you to a list of the top 15 e-commerce fulfillment companies. Be sure to follow this post until the end to choose the most suitable partner for your online store.
Whiplash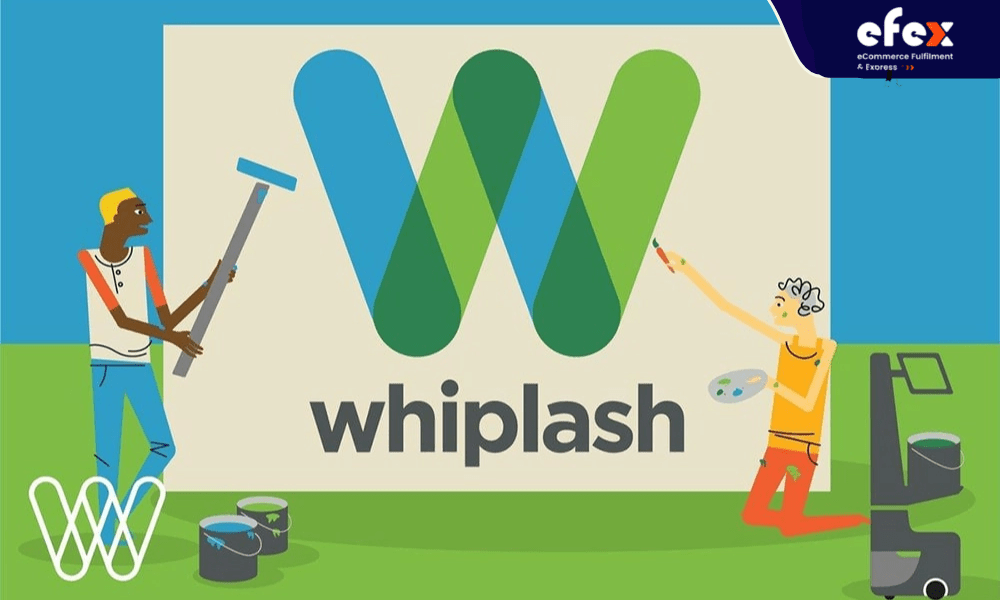 Whiplash prides itself on being a contemporary e-commerce provider - developed to scale for retail businesses that manufacture electronic devices - with over 20 shipping facilities spanning the US, Canada, and the United Kingdom. Let's take a look at some of its outstanding benefits and features:
Simple to set up and install, with great flexibility, especially for the ordering process.
Integration with the Shopping Cart and popular e-commerce platforms is standard.
Reduced shipping fees with selected carriers, with guaranteed delivery timeframes.
Real-time tracking and reporting. Additional customization options include inventory management and API keys.
But it still has some limitations as Whiplash consumers have expressed dissatisfaction with the inconsistent quality of their help.
Efulfillment Service
eFulfillment Service is one of the best e-commerce fulfillment companies for new online enterprises. There are no order minimums or long-term commitments required, and the firm offers affordable fulfillment and storage costs.
- Read More: Order Fulfillment Cost: All of the Fee You Need to Pay
Surprisingly, eFulfillment Service provides cross-docking, which means that orders are gathered at the warehouse and then shipped out immediately without being kept. This is a useful tool for crowdfunded projects that need to get a freshly created item to their donors as soon as feasible. It integrated many eCommerce platforms, including Shift4Shop and eFulfillment Service.
Rakuten Super Logistics
Rakuten Super Logistics was established in 2001. The company's extensive expertise in this field enables them to give high-quality services. Rakuten Super Logistics assures 100% order accuracy and next-business-day delivery.
Furthermore, with its infrastructure, the corporation can deliver two-day ground transportation to 98 percent of the United States. Take note that Rakuten Super Logistics has a minimum order volume of 250 orders per month, so it may not be a suitable fit for small businesses. The organization may manage up to 10,000 monthly orders with the Enterprise package.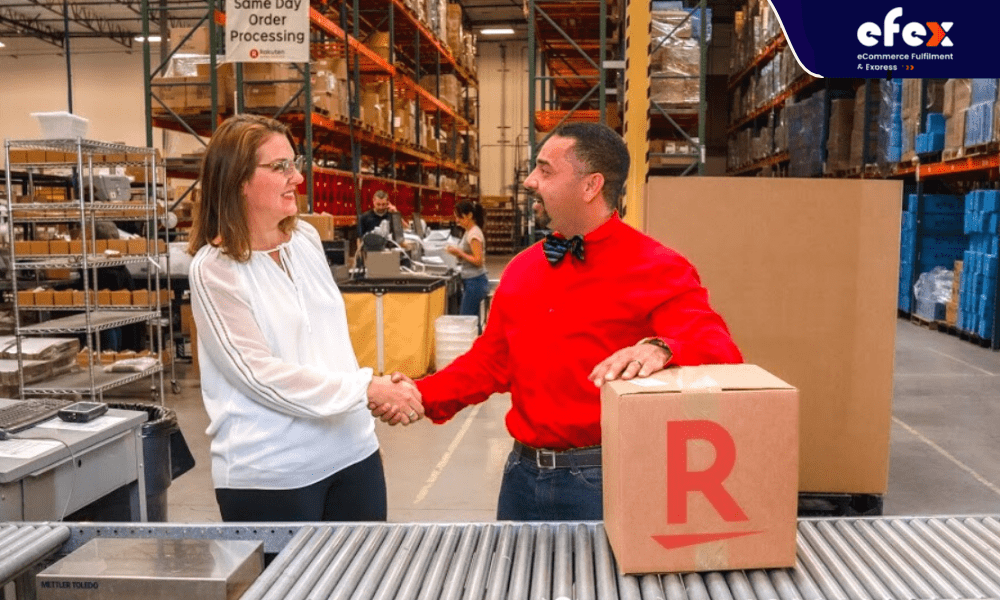 Fulfillment.Com
If you have a significant volume of firms and need to look at fulfillment organizations other than Amazon FBA, Fulfillment.com is for you. This software can help businesses automate fulfillment, reduce shipping costs, and expand into new markets. Orders are processed the same day they are placed here. Fulfillment.com can efficiently handle high-volume orders. Orders are processed on a highly reliable cloud-based infrastructure.
Additionally, Fulfillment centers can be found around the world. Each customer is assigned an account manager when working with Fulfillment.com. But their customer service is not good as it is not always available and any fee you pay here is non-refundable.
Ruby Has
RubyHas, a Fortune5000 business, has a remarkable track record, with more than 99 percent on-time deliveries, over 400 clients, and fulfillment hubs in six countries. They just announced the opening of a new 374,000-square-foot fulfillment facility in Las Vegas, complete with climate-controlled and automated technology perfect for care brands, health, and beauty. The following are some of RubyHas' advantages:
They take pleasure in delivering same-day shipping and delivery on all orders received before 2pm from all of the delivery hub locations.
The subscription box is well-supported and connected with the majority of e-commerce platforms and marketplaces.
Returns management: They can process returns quickly and efficiently, alleviating merchants of the strain of dealing with difficult-to-return orders.
However, RubyHas pricing might be a little confusing for clients, since there have been complaints of hidden costs while dealing with RubyHas. As a growing company, they just purchased EasyPost, another e-commerce fulfillment provider, and there have been allegations of Order management problem issues from RubyHas due to their inventory and fulfillment system not being 100 percent efficient.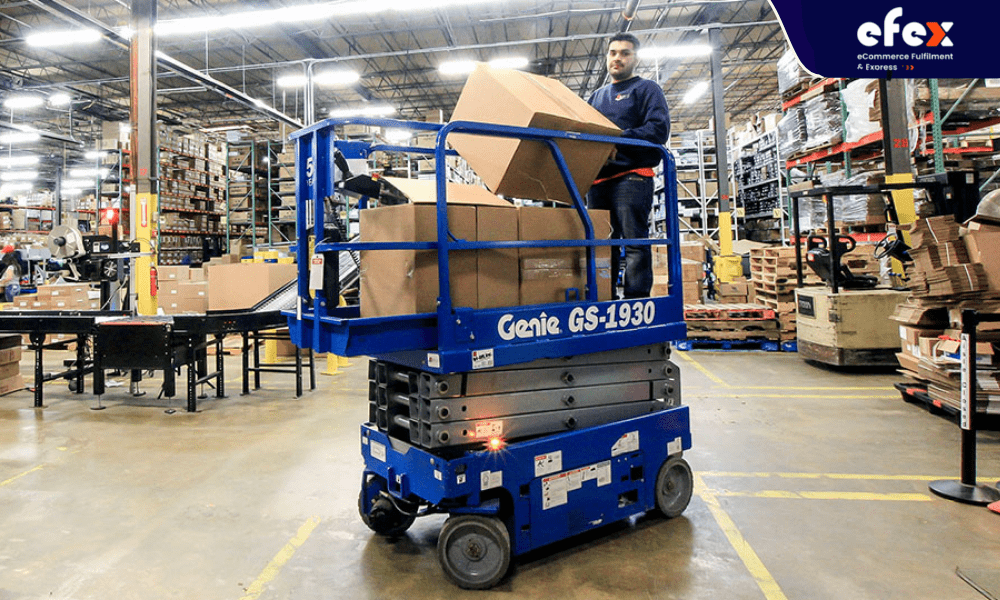 Simpl
Simpl's whole system is based on the confidence of online retailers and big online shopping platforms. The platform is simple to use and offers superior fulfillment and logistics solutions to clients.
- Read More: Top 10 Secret Order Fulfillment Strategies for Small Business
- Read More: What Does Order Fulfillment In Supply Chain Management Mean?
Simpl will be your great choice even if your quantity or inventory is not high. Simpl is excellent for eCommerce firms since it provides all of the necessary tools throughout the full process. Inventory, orders, returns, and reports are all at your fingertips on an intuitive, simple-to-use interface. The Simpl service will be unquestionably the way to go if you are searching for a dependable solution that allows you to simply link your stores, obtain complete information about new items, and synchronize current products.
Simpl's highlights that you need to pay attention to such as:
The rules of automation
Intuitive integration
Inventory management in real time
Order management that is effective
Collaboration with Kickstarter, Groupon, and Indiegogo
SKUs can be easily managed.
Tracking of shipping, receiving, and returns
Connect with Shopify, Magento, eBay
Keep track of all inventory numbers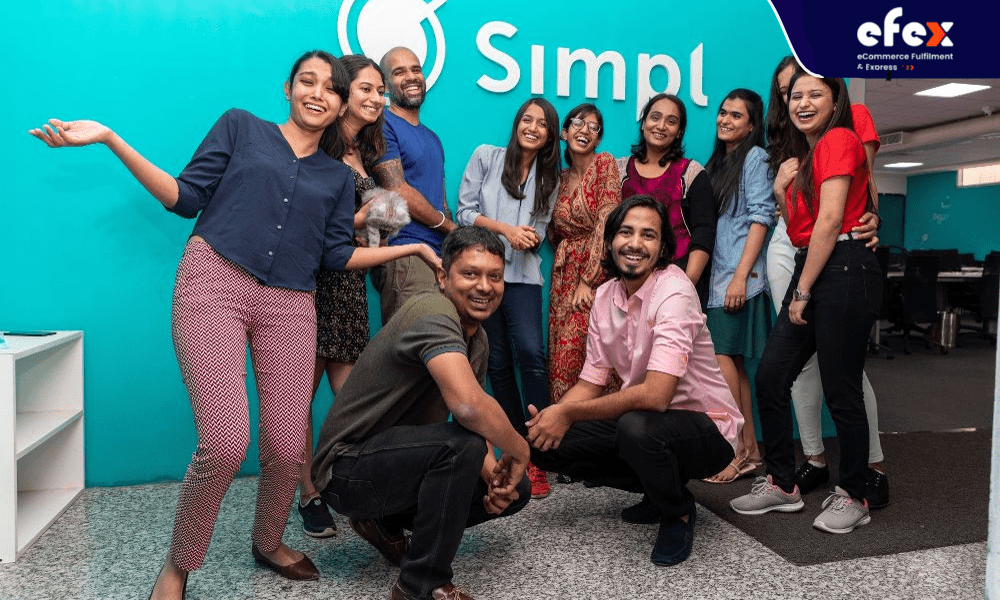 Shipbob
ShipBob was created in 2013 after the owners began an online picture printing business and realized they were unhappy with their shipping options. ShipBob is a program that automates the eCommerce fulfillment process. Warehouses in Chicago, Los Angeles, Philadelphia, and Dallas/Fort Worth are part of the ShipBob fulfillment network.
Most significantly, ShipBob provides a 2-Day Express Shipping Program that assists you in meeting Amazon's standards. Furthermore, ShipBob provides several advantages to your store such as:
ShipBob clients can use its proprietary software for free, and it interacts with common eCommerce platforms. This dashboard simplifies the tracking of orders, inventories, and shipping.
Over 200 nations support international shipping.
B2B and wholesale services (such as freight quotations and pallet preparation) are available.
Custom branding is an option for your package.
If necessary, ShipBob can assemble the parts.
There is no requirement for a minimum order volume.
Shipmonk
ShipMonk is another order fulfillment software that is created and specialized for eCommerce. The platform is intended to make order fulfillment as painless as possible. They do this by providing an easy-to-use system built on four primary components for handling inventory, orders, shipping, and warehousing. The service also has an excellent order management platform. This interface allows you to be more hands-on and oversee the complete customer experience that ShipMonk provides.
They also provide shipping processes that are handled by all major carriers as a result of collaborations with each of them. The system also interfaces with Amazon, which is, as we all know, a huge player in pretty much everything. You may integrate it with Fulfillment by Amazon and benefit from Amazon Prime seller status.
Deliverr
With their two-day delivery service and courier badge, Deliverr is a large sales claim fulfillment business. The warehouse network is advantageously positioned. With their network, 95 percent of US buyers are eligible for 2-day shipping. Integrates with a wide range of important platforms. Affordability and transparency. Aside from those advantages, Deliverr offers a number of drawbacks, including a lack of bespoke branding or packaging, sluggish customer service, and no buyer return support.
Falcon Fulfillment
Falcon Fulfillment, situated in Salt Lake City, Utah, was formed in 2015. They offer various fulfillment locations to guarantee that your consumers receive their products as soon as possible. Your product is protected until it reaches the client thanks to 1 million cubic feet of warehousing space. Because there is a monthly minimum order requirement of 4,000, it is best suited for bigger enterprises with continuous high order quantities.
It is appropriate for direct-to-consumer (D2C), wholesale, Amazon, and other brands. Falcon focuses on beauty and cosmetics, so if you offer vitamins or makeup, this is an excellent option. It provides straightforward pricing and a strategy that is simple to scale as your business grows. Falcon Fulfillment has a plethora of capabilities that help with inventory and order management. When you request more information, you will be contacted by a fulfillment professional who will learn about your company.
Prices are tailored to your company's requirements to guarantee you get the best bargain possible. Falcon offers a choice of interfaces with the most prominent eCommerce platforms, marketplaces, and shipping firms to ensure that operations operate smoothly. Falcon will process returns in accordance with your company's return policy. They accept returns in any package the consumer chooses and handle them appropriately. Falcon Fulfillment provides its customers with unique packing. They make it simple to customize your package by taking care of everything from the material, size, design, inserts, packing tape, and more.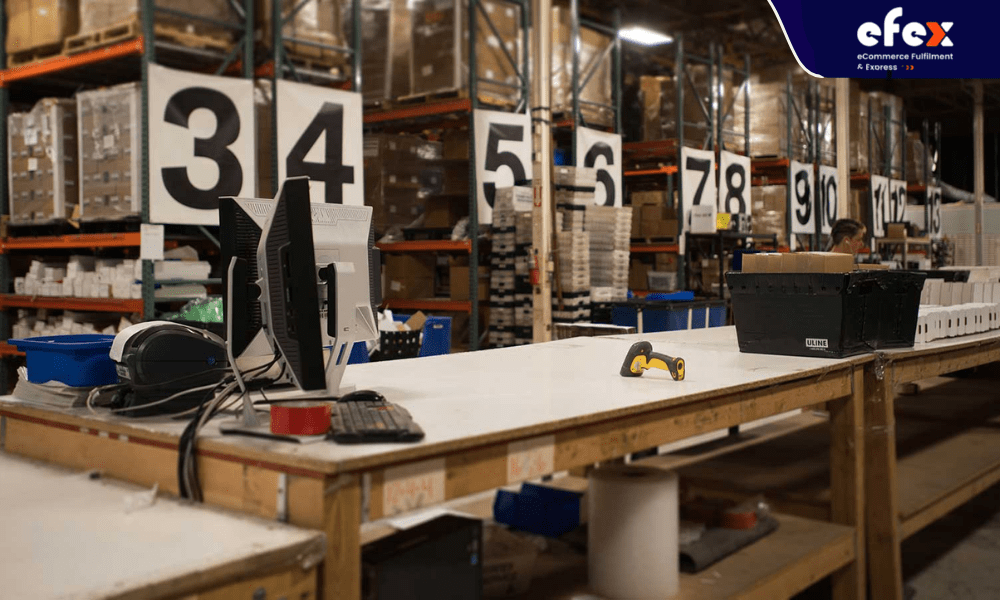 Red Stag
Red Stag Fulfillment has proven to be one of the trusted e-commerce fulfillment companies. If your package is not unloaded within 48 hours, the company will refund you $50. If the order is not shipped based on your service level, you will not be charged for the order and you will receive $50.
Furthermore, if the firm delivers the incorrect product or the incorrect amount of items, it will correct the error, not charge you for the shipping, and reimburse you $50. Because there are no order minimums or long-term commitments, this is an excellent alternative for smaller businesses. Furthermore, famous eCommerce platforms such as Shift4Shop interface directly with their software.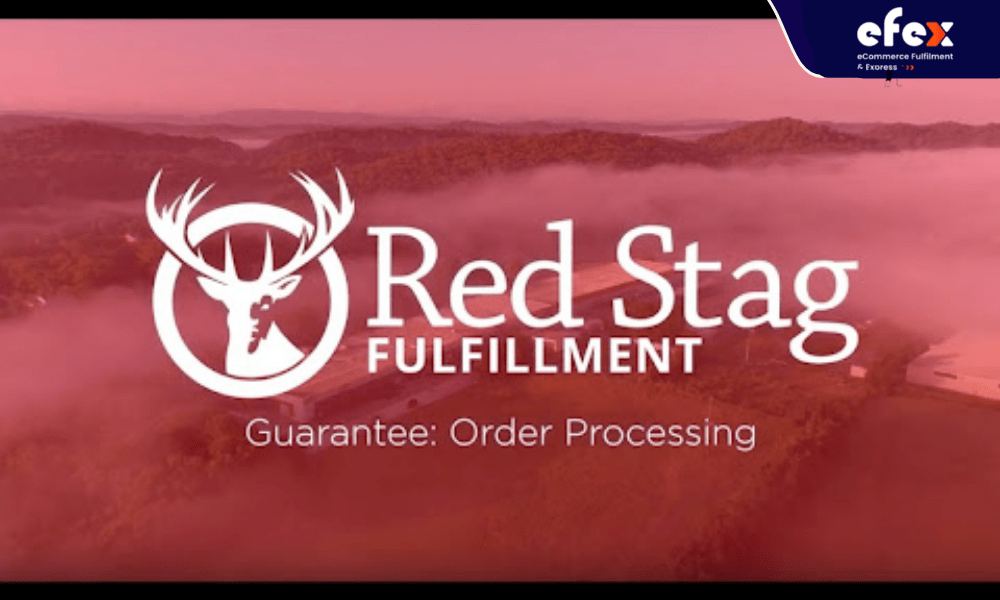 FreightPros
FreightPros is a well-known freight broker company that is suitable for small enterprises. FreightPros offers attentive solutions as well as a comprehensive range of tools that allow you to handle your cargo, rail carriers, and so on directly. This 3rd fulfillment organization keeps a strict eye on the whole transportation process, from pickup to delivery. This allows them to detect and solve delivery concerns in real-time, saving them both time and money.
Furthermore, the organization adds freight carriers depending on customer demands and provides precise suggestions while keeping inexpensive possibilities for their shipping in mind. It also makes use of excellent internet resources to finish the full procedure, which includes booking, pricing, and tracking the items. FreightPros is great for small businesses since it can handle not only huge shipments but also single shipments with proper management. The modest shipment level is the essential attribute that distinguishes the firm from the competition.
WhiteBox
WhiteBox is an all-in-one eCommerce firm that offers fulfillment, hosting, and shipping services on a single platform. Assume you want to expand your firm and make it more worldwide. In such a situation, WhiteBox is the best option for your online store, especially for small and medium-sized enterprises, because it eliminates superfluous costs.
Note: the firm charges a $3,000 initial entry fee.
The implementation cost is 10% of total revenue. By managing all activities effectively, WhiteBox is a 3rd party fulfillment company that will give an excellent client experience. This results in less housekeeping and more free time. You may now devote more time to other critical business duties.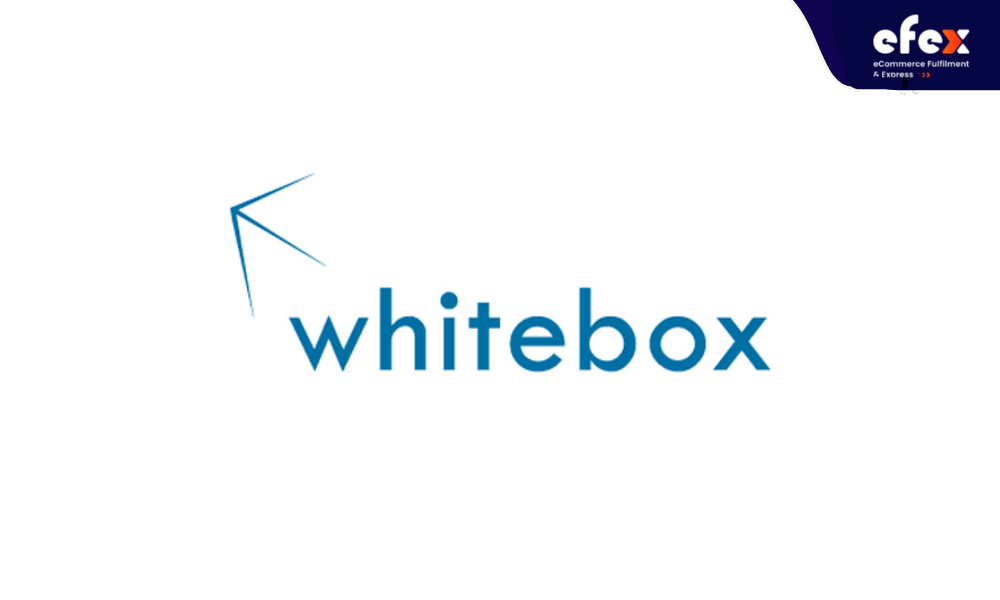 Geodis
GEODIS is a multinational company that provides transportation and logistics services such as distribution network optimization, distribution, logistics services, and road transport. With a network of about 120 countries, the company has spread to every continent. GEODIS is based in France and is largely considered the European industry leader.
This fulfillment organization offers end-to-end solutions to meet your needs via a variety of platforms, including contract logistics. It manages storage and distribution centers to help businesses deliver items to clients all over the world. A simplified flow method can assist you in lowering inventory costs, increasing and improving new stock rotations, and ensuring a seamless and successful supply chain. Surprisingly, GEODIS provides 24-hour, 48-hour, and last-mile delivery, allowing you to customize your shipments to your consumers.
Amazon FBA
Fulfillment by Amazon (FBA)Fulfillment by Amazon (FBA) gives you access to Amazon's vast network of 170 fulfillment facilities, which have over 150 million square feet of warehouse space and 250,000 full-time employees. With FBA, you can create your goods for a Qualified Price. This implies that Amazon Prime members may get free two-day shipping on purchases.
When you consider how shipping costs are the most common cause of abandoned carts, along with the fact that more than 80% of US homes participate in the Amazon Prime program, it's simple to see how FBA can drastically enhance your sales.
For regular packages from January to September, there is a price of 60 cents per cubic foot and a fee of $2.40 per cubic foot from October to December. Fulfillment by Amazon is offered by almost every eCommerce platform, including Shift4Shop, making it a handy option for the majority of retailers.
FulfillmentBrigde
Fulfillment Bridge, headquartered in Hong Kong, aspires to serve consumers worldwide. Despite being a very young e-commerce company (only three years old), the solutions they provide are quite impressive, including:
Fulfillment Bridge operates a network of warehouses and distribution facilities spanning four continents and more than 14 countries, including Hong Kong, the United States, France, Italy, Australia and China.
The admin interface is simple and user-friendly, connecting with the majority of e-commerce systems, including Shopify and Pretashop.
Low-cost warehousing and shipping, with powerful order and inventory management software.
Pricing plans and pricing alternatives are clearly stated.
However, as a young company, Fulfillment Bridge is not the best solution for large businesses with large volumes of orders to process. Their customer service is still not really perfect and customer support is not sometimes quick.
Fulfillman
Fulfillman, often referred to as one of the greatest dropshipping firms, also offers order fulfillment services. As an Amazon FBA partner, Fulfillman can handle your inventory for Amazon FBA in all capacities and satisfy the standards 100 percent of the time. Services include sourcing, inspection, preparation and packing, and storage.
In addition, they provide branding and photographic services. Despite the restricted connection choices (Shopify, eBay, Amazon, and BigCommerce), Fulfillman has been recognized as one of the top Amazon FBA fulfillment services.
Shopify Fulfillment Network
Shopify Fulfillment Network, one of the newest order fulfillment providers, offers Shopify sellers with simple and economical shipping and fulfillment services. Shipment tracking, customer data and inventory can all be integrated into one streamlined management system. Omnichannel, two-day shipping, and personalized branding
Currently, companies with headquarters in the United States and Canada are welcome to apply and become members of SFN. To use Shopify Fulfillment Network, your company must meet several requirements, including:
Your company does business in the United States.
You do not have more than 2,000 SKUs.
XPert Fulfillment
Xpert Fulfillment was established in 2008. With its high-quality fulfillment services and exceptional customer service, XPert Fulfillment has catered to both startups and Fortune 500 organizations throughout its existence. When you collaborate with Xpert, you will receive the following advantages:
Transparent pricing and quotations
There is no minimum order requirement
Low execution expenses, as well as lower rates and delivery
Real-time inventory analytics and automated order delivery/receiving alerts
Reliable cloud-based services
It makes sense to utilize Xpert Fulfillment if you have a steady number of orders over time and are certain that costs can be met within your profit margin. However, if you are a small business with moderate development plans, employing Xpert Fulfillment may not be cost-effective.
Cenports
Cenports aspires high in comparison to the other fulfillment firms on this list: "While other 3rd Party Fulfillment companies focus separately on sales, fulfillment, or analytics, they target the critical confluence of the three. They help merchants and entrepreneurs to prosper and expand by providing a one-stop eCommerce drop shipping and order fulfillment solution that eliminates the need for them to manage orders and inventory on their own." Cenports assists their customers not just with order fulfillment, but also with market penetration.
This is why they have various distinguishing features, such as a Dedicated Account Manager who delivers a solution within 24 hours to help you with your account or assist you in selling more items by linking you to a wide network of online merchants and marketplaces. Real-Time Sales Integrations: Cenports' technology links to a large network of sales channels, allowing you to receive orders in real-time and produce an immediate selection list. However, as a new Fulfillment firm, there isn't much information available regarding Cenports' service and product portfolio.
FedEx Fulfillment
FedEx Fulfillment offers an outstanding eCommerce solution that includes packaging, warehousing, storage, and order fulfillment. FedEx Fulfillment is ideal for rapidly growing small businesses due to its visibility and clear policies about goods, inventory, and the tracking procedure. More importantly, the organization appoints an attentive specialist to assist small business owners in comprehending and completing the entire procedure smoothly.
Shipfusion
Shipfusion claims to deal with a wide range of enterprises, the majority of which ship tiny things such as vitamins/supplements, health and jewelry, sportswear, and small appliances. You can inquire about the price by contacting the firm directly. Strict security mechanisms are implemented here. Their introduction is quite fantastic and the working group responds quickly. Besides, Shipfusion has excellent connectivity with e-commerce systems.
Currently, the company requires a monthly minimum of 500 shipments. As a result, smaller businesses may need to go elsewhere. Also, there was some confusion concerning prices and fees at first, presumably related to the nature of the industry rather than the firm.
Ships-a-Lot
Ships-a-Lot is another eCommerce fulfillment company that focuses on partners that have a high volume of transactions. The majority of Ships-a-Lot customers are large retailers with online businesses. All of these stores primarily sell tiny, lightweight, and easy-to-transport items. If the firm fails to meet the consumers' delivery expectations, it gets penalized. It guarantees that your items will be delivered from the warehouse within 24 hours.
If the corporation fails to do so, it will reimburse $20 for each delivery delay. Instead of dealing with large warehouses, this third-party logistics firm works with small companies. Using cameras, the corporation checks all items, as well as their sufficient safety and packaging. Furthermore, shipments are tracked via carrier data once they leave the warehouse.
Ingram Micro Commerce and Lifecycle Services
Ingram Micro acquired Shipwire - an e-commerce fulfillment company in 2013 and integrated it into Commerce and Lifecycle Services (Ingram Micro CALS) with BlueIQ (account management). The result is a world-class logistics platform geared towards large corporations and merchants with a worldwide footprint. Many important businesses and retailers are among Ingram Micro CALS' e-commerce customers. Here you can use the company's warehouse with a capacity of 17.4 million square feet worldwide.
Over 200 pre-integrated commerce links, as well as a strong customer support team capable of supporting 200 million mobile devices. To become an Ingram Micro customer, a store must pay at least $500 per month for the service, which equates to about 50 orders per month, according to the spokesperson. However, according to the source, institutions using Ingram Micro typically need to hit 2,000 to 3,000 orders per month to break even.
Sprocket Express
Sprocket Express was established in 2005 to assist a huge number of e-commerce entrepreneurs from several Boston-area institutions. Over time, the firm began to focus on European enterprises with mainly US and Canadian consumers, allowing it to benefit from shipping goods to North America.
Approximately 70% of the company's clients are now headquartered in the United States. Like many online customer-focused supermarkets, such as Ships-a-Lot ($0.00 at Ships-a-Lot), the majority of Sprocket Express clients offer consumables such as supplements, apparel, calendars, or sports equipment. A few sell perishable items such as chocolates. Its platform integrates with Amazon, eBay, and a number of other marketplaces, as well as shopping cart systems such as Shopify. Because Sprocket Express is a small firm, there aren't many user reviews.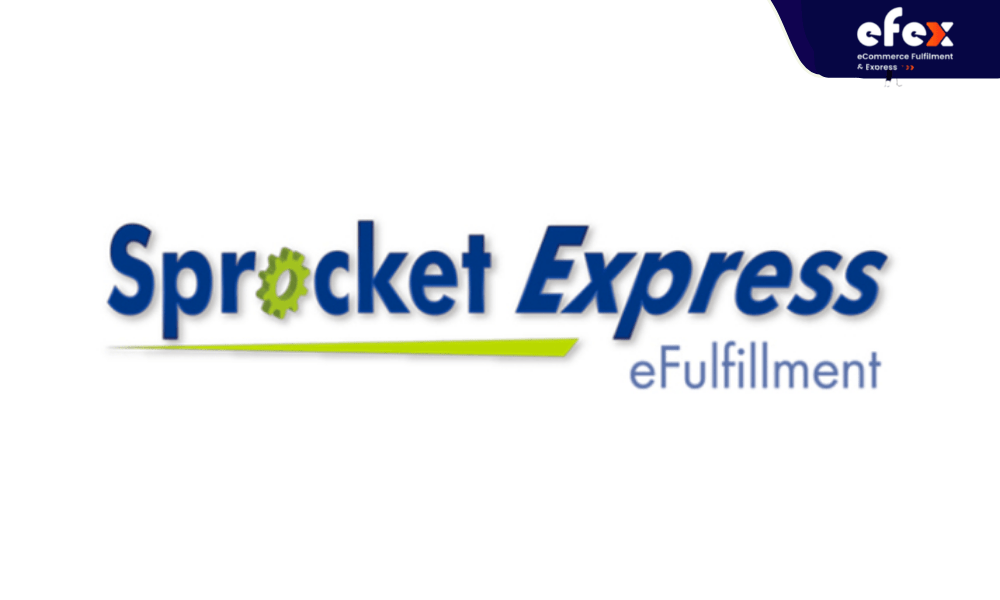 ShipStation
ShipStation- the #1 choice of online retailers allows you to enter, manage, and ship orders. They interface with over 150 major marketplaces,n shopping carts, and service providers, bringing an unlimited number of sales channels and service providers. ShipStation offers up to 40% off USPS and 29% off FedEx; brand tracking and return gateway; customized automation rules to eliminate mistakes and decrease shipping time in half; and an easy-to-use UI. The 30-day trial period is entirely free!
👉 Read More: What is Fulfillment: Definition, Benefit, and Step
Wrapping up
Selecting the right eCommerce fulfillment partner is key for online sellers to efficiently scale order volume. As discussed, there are many fulfillment companies to evaluate, each with unique pros and cons. However, the best solution for growing brands is flexible infrastructure without large upfront investments or long-term commitments.
Efex provides pay-as-you-go fulfillment to give merchants scalable logistics capabilities tailored to their needs. With nationwide fulfillment centers and seamless eCommerce integrations, Efex enables brands to only pay for the services used each month. The pay-as-you-go model gives retailers the agility to cost-effectively adapt to fluctuations in sales and order volume.
By using Efex's customizable, pay-as-you-go fulfillment solution, eCommerce businesses can devote their energy to delighting customers without worrying about excessive fees or rigid contracts.