The completed products inventory formula calculates finished inventory using numerous essential financial measures. It may be used by companies to calculate both beginning and ending inventories. Businesses utilize this value to assess their capacity to fulfill consumer orders, pay shipping and handling expenses, or transfer to wholesale accounts, and it only pertains to finished inventory. Thus, it is critical to consult your business's balance sheet while examining this figure.
Understanding your finished goods inventory may provide insight into your organization's financial and manufacturing operations. This article will explain what the completed goods inventory is and its formula, along with its usage, and comes with an example to help you understand clearly.
What Is Finished Goods Inventory?
A manufacturer's third kind of inventory consists of goods prepared for sale. This can be compared to goods that a shop has. These products have completed the production process, are fully finished, and are offered for sale to customers.
For manufacturers, finished goods inventory is an extraordinary asset. Retailers do not need to categorize their inventory into divisions because everything is finished and available for purchase.
👉 Read More: What Is Hedge Inventory? Example And Types
👉 Read More: What Is The Inventory Master File? Example File
Developing Into Finished Goods Inventory
The other two categories of manufacturing inventory must first exist before finished goods inventory may exist. Here is how it all transpires.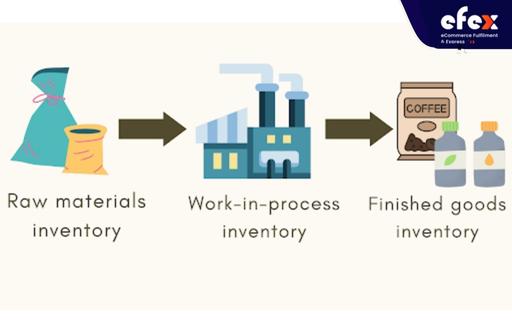 Step 1: From The Inventory Of Raw Materials
All of the ingredients or basic building blocks that will be employed in the production process are included in the raw materials inventory. Until they are used in conjunction with human effort, they are regarded as raw material inventory. The inventory is no longer raw at that time. It has been removed from the initial warehousing setting and is now being worked on.
👉 Read More: What Is Inventory Accuracy? Formula And Best Practices
👉 Read More: What Is Excess And Obsolete Inventory? Calculation And Analysis
Step 2: Become The Work-In-Process Inventory
All that occurs to inventory from raw materials to completed goods is referred to as work-in-process inventory, which is also known as work-in-progress or WIP inventory. The actual production takes place at this time. Some relatively quick or straightforward production procedures do not call for specific WIP inventory reporting. In those circumstances, businesses go straight from stocking raw materials to stocking finished goods.
Step 3: Then Turn To Finished Goods Inventory
The work-in-progress transforms into a finished good after the manufacturing process is completed. Manufacturers rely on their finished goods inventory to make money. Once completed, these items can be shipped, at which point inventory tracking should take priority. The majority of these items also have an SKU associated with them.
Learn The Way To Calculate Finished Goods Inventory
There are two different categories of finished goods inventories, one at the start and one at the end of each accounting period. When someone talks about finishing the inventory of the finished products, they mean finished goods inventory calculation.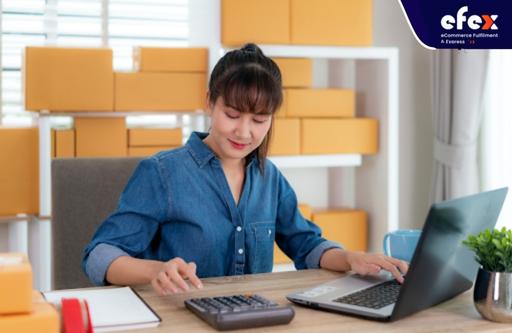 Three pieces of information are necessary in order to locate completed goods inventory the starting finished products inventory, the cost of producing products (COGM), and the expense for items sold (COGS). The formula for finished goods inventory takes into account all three of them.
The Cost Of Goods Manufactured Formula
Where "direct" includes raw materials inventory and manpower that comprise or construct the completed product.
Cost Of Goods Manufactured (COGM) = Direct Raw Materials Used + Direct Labor Used + Manufacturing Overhead + Beginning WIP Inventory - Ending WIP Inventory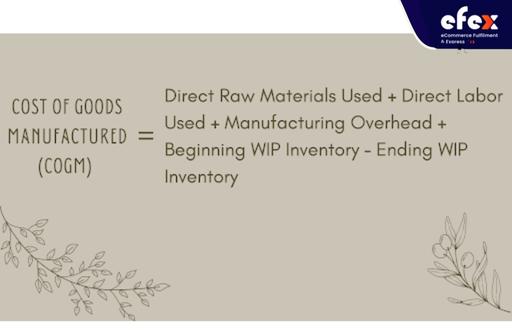 The Cost Of Good Sold Formula
The cost of products sold is heavily influenced by finished goods inventories (COGS). This is due to the fact that a manufacturer generates money when completed goods inventory is sold. Identifying revenue necessitates recognizing COGS since it takes into account the materials and labor expenses associated with each unit sold.
Cost Of Goods Sold (COGS) = Beginning Inventory + Received Inventory - Ending Inventory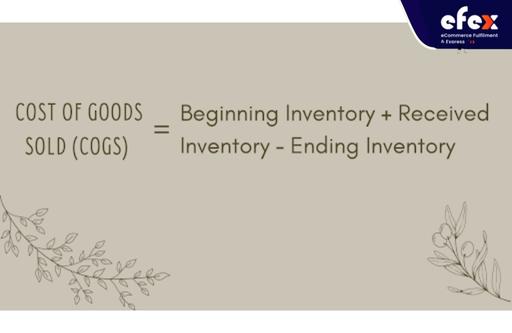 The Formula Of Finished Goods Inventory
Any products that have finished the manufacturing and processing procedures are included in the finished goods inventory. When a firm calculated completed product inventory, the value is recorded as an asset in the business's financial records.
Finished Goods Inventory = Beginning Finished Goods Inventory + (COGM - COGS)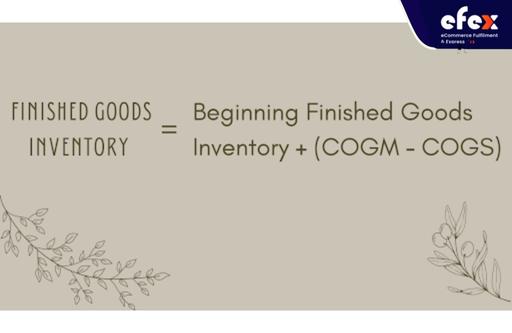 An Example of Obtaining Finished Goods Inventory
Estimating the value of finished goods inventory may assist business managers in better understanding the worth of their inventory and recording that value as an asset on the balance sheet.
Understanding the real worth of manufactured stock is critical for eliminating material waste, evaluating profitability, and optimizing inventory management operations. We have the formula of the finished goods as below:
Finished Goods = (Cost Of Goods Manufactured - Cost Of Goods Sold) + Previous Finished Goods Inventory Value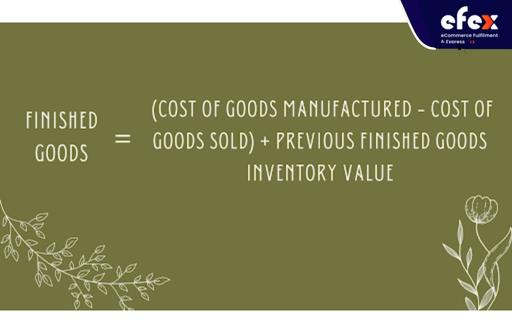 Let's take an example for you to understand more clearly. First, we must examine the inventory data to determine the preceding period's completed goods inventory. Assume that ICB's Fashion had 1000 completed dresses on hand at the end of 2021. Each dress costs $10 to make. So the value of previous finished goods inventory will be $10,000.
Previous Finished Goods Inventory Value = 1,000 x $10 = $10,000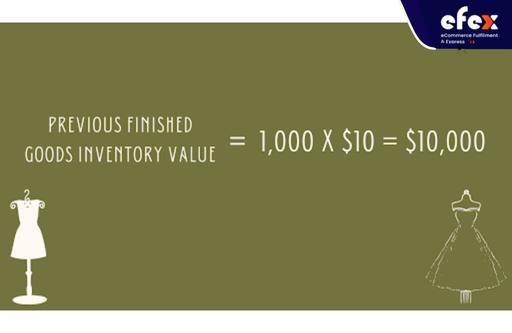 Then, we take the cost of goods sold (COGS) and subtract it from the cost of products created (COGM). Back to the example, ICB's Fashion produced 5,000 dresses and sold 2,000 throughout the course of the year. That time we will have the manufacturing cost of $50,000 and the costs of goods sold is $20,000.
Cost Of Goods Manufactured = 5,000 x $10 = $50,000
Cost Of Goods Sold = 2,000 x $10 = $20,000 $50,000 - %20,000 = $30,000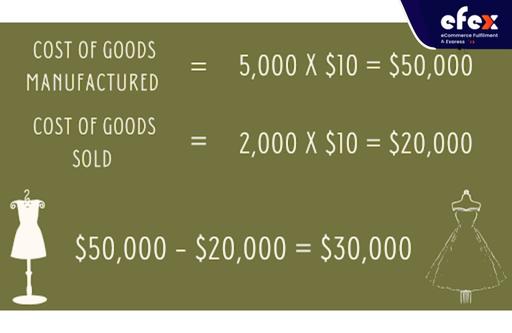 Finally, we add the old completed goods inventory value to the preceding solution to calculate the new finished goods inventory. We will get the finished goods inventory value of ICB's Fashion which is $40,000.
Finished Goods = $30,000 + $10,000 = $40,000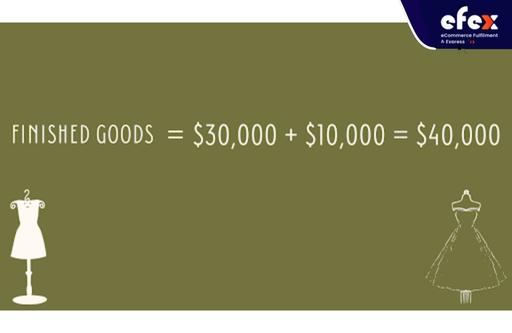 The Necessity Of Finished Goods Inventory Calculation
The finished goods inventory formula allows for the development of an accurate projection of the quantity of inventory necessary to control stockouts. Therefore, customers are less likely to cancel orders and postpone purchases until the items are back in stock.
It distinguishes between gross profit and current assets. Inventory is typically the main profit generator and current asset for a firm. An accurate inventory of existing assets ensures that future operations budgets, such as MRO inventory cost, and finance budgets are correct.
It aids in the reduction of trash. You will make better raw material purchases if you know exactly how much inventory your company can produce. You will also be able to adjust your safety stock levels and have less waiting inventory, which will liberate cash and reduce storage expenses.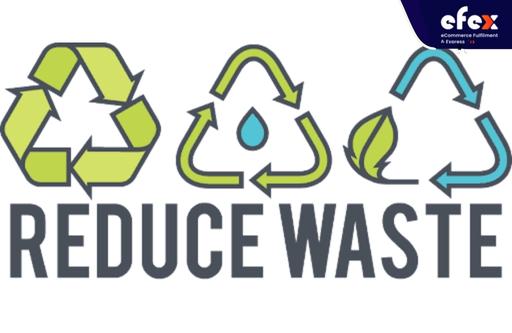 It improves manufacturing efficiency. You will be keeping track of direct material and labor expenditures. Examining past data allows you to fine-tune procedures, add automation, and generally progress toward simpler, smoother inventory management. After reviewing the data, you may discover that a just-in-time inventory configuration or a vendor-controlled inventory agreement sounds right.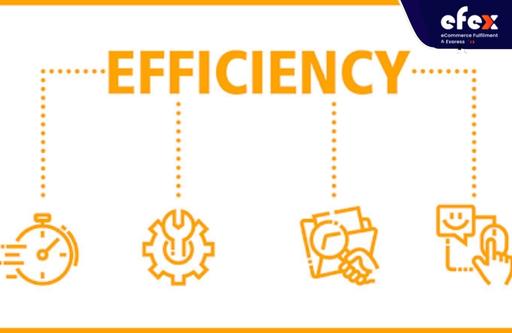 How To Calculate Turnover Rate For Finished Goods Inventory
One significant advantage of understanding how to calculate completed goods inventory is that you can calculate your finished goods inventory turnover rate. A ratio is the inventory of the finished products turnover rate, which calculates the rate at which a business's completed goods inventory is sold and replaced in a certain time period.
Finished Goods Inventory Turnover Rate = Annual COGS / Average Month - End Finished Goods Inventory Value.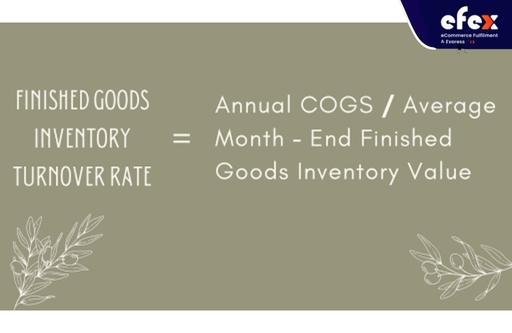 The Way To Determine Finished Goods Inventory Budget
A budget for completed product inventory takes into account direct raw materials, overhead expenses, and direct labor. In that respect, it is comparable to the COGM computation.
However, it does not take WIP inventory into consideration. It simply assigns a monetary value to each unit produced starting from raw materials, overhead, and labor. It is not a total indicator. Calculating a completed goods inventory budget aids in the establishment of profitable and competitive prices for the items offered.
Let's consult this example. We have the direct material which is the combination of dried fruits and packaging material comes to $6 per unit. It takes roughly 20 hours for each bag to sort, cold-dried, and package dried fruits. If a worker who dries fruits earns $37 per day, it equates to $30.8 per unit.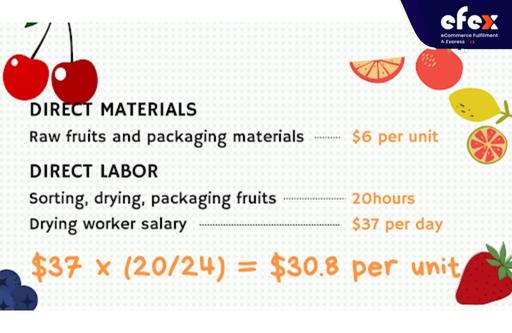 The drying company has a $32 per day fixed overhead cost and a $3 per day variable overhead. That works up to $35 per day in overhead costs. The overhead costs per unit are then multiplied by 20 hours to travel from raw fruits to packed dried fruits. That comes to $29.1 per unit.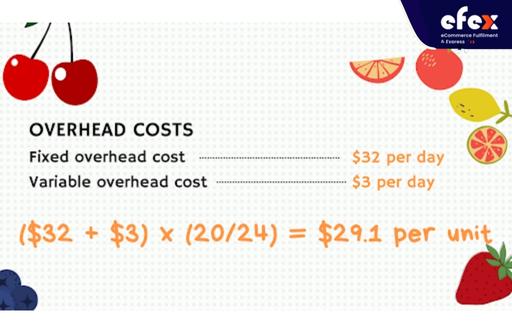 So, the total individual cost will be $65.9 per unit. Then, you can calculate the total finished goods inventory cost easily by multiplying the total individual cost by the inventory volume.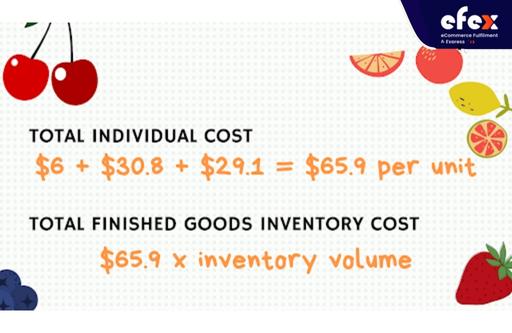 What Is The Optimum Amount Of Finished Goods Inventory?
An ideal finished goods inventory level is dependent on your industry. However, in general, you will want to keep completed goods inventory to a minimum in order to keep storage expenses low. For each company, "minimize" implies something different. The goal here is to become acquainted with your finished goods inventory level so that you can make truly helpful conclusions from it.
For example, three important concerns for both B2B and B2C business models can only be solved by effective finished product inventory management.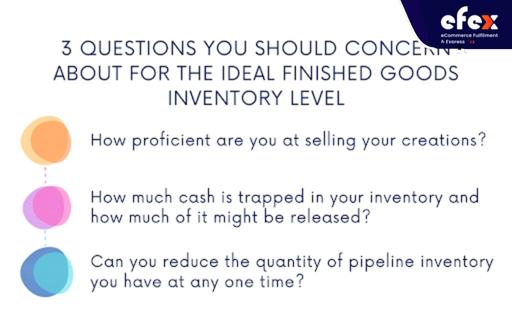 After you have determined your completed goods inventory figures, you can begin optimizing them. You may even start selling your things with confidence on an e-commerce platform.
- Read More: Order Management System: Definition, Process And Value
- Read More: Order management system for Ecommerce: Definition, Key Effect, Benefit
Conclusion
Finished goods inventory is crucial in all manufacturing and marketing organizations, and it is kept in several places across the finished goods supply chain. Proper inventory management is the most difficult aspect of running an e-commerce firm because these organizations rely heavily on the finished goods inventory formula as a management tool.
Besides, it is also important for every firm to regularly calculate finished goods inventory to minimize overstocking or understocking. Hope you have a good time with Efex.