One component of an e-commerce fulfillment process is kitting and assembly. Once properly done, it can help reduce the time and cost as well as expedite the shipping of products to clients. Pre-assembly of component parts is also necessary during manufacturing operations for many companies.
This assembly can require a long time (as well as manpower and inventory space). Many manufacturers use the custom kitting services provided by third-party logistics (3PL) firms to save back on a significant amount of this time and expense. We posted this piece to explain the kitting and assembly process and what perks it brings to you.
What does Kitting Service mean?
A 3PL's custom kitting process is taking the component pieces of a product, assembling them into a "kit," and then sending the kit to the manufacturing facility for assembly. Kitting solutions are a strength of several 3PL companies. This competence is a result of learning, experience, as well as investments in logistics technology that guarantee complete accuracy in order pulling and inventory management.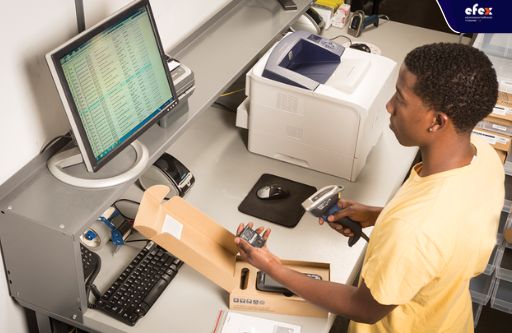 You may wonder why don't companies simply create their own parts? Let's imagine yourself as a producer. You need to assemble 2,000 pcs in one day, and now you have 15 employees available to complete this task.
How long will it take each worker to find and gather all of the components for 133 pcs (2,000 pcs divided by 15 employees equals 133 pcs each) before assembly, and then carry out their assembly tasks?
The most common response is simply "too long" and even "too costly, not to mention lost time from mistakes, misplaced or lost parts, or overall disarray caused by volume. By using custom kitting services, you will streamline the process and eliminate this time wasted and mess. Your employees are given perfectly organized kits that include all the parts needed for a specific step in the assembly process. There is no need for pre-assembly or part-seeking. After all, your production process will be faster, simpler, and more efficient.
👉 Read More: What Is Hedge Inventory? Example And Types
👉 Read More: Full Kitting: Meaning and Process
Let's examine kitting within the context of a more extensive production process:
Storage: It can be difficult to access a location to keep your customers' marketing materials. A kitting service will keep the supplies for you if you decide to use their services.
Kitting: The kitting staff will gather all the required products and assemble them into kits when an assembly is requested. Depending on what is necessary for your business, the kits can be put together in advance or on-demand.
Delivery: The kits are sent to the producer by the kitting service. The producer has the items during the particular time period that they are necessary, which is why this stage is also known as JIT (Just in time) delivery.
Production: Using the provided kits, the manufacturer's employees assemble the finished goods.
Distribution and packaging: The kitting service can then transport the finished goods in a bespoke package to their intended location.
In this system, the 3PL's engagement in other crucial steps of manufacture, including storage, packing, and JIT delivery, maximizes the time and efficiency gains gained through customized kitting services.
Kitting and Fulfillment Services
Most 3PL provide kitting as an added-value service in their offering of fulfillment services.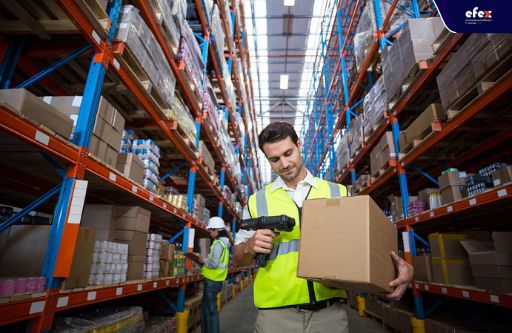 The process of assembling various items and packing them into a single unit is known as kitting. On the other hand, fulfillment describes the complete procedure of receiving, packing, and sending orders. Kitting fulfillment services offer a variety of important advantages as part of an individual marketing strategy. These include simplifying and arranging inventory, as well as packaging optimization. Generally, kitting ensures that the supply chain runs properly and quickly.
Assembly and Kitting Services
The majority of third-party logistics (3PL) companies offer kitting and assembly. This is a fulfillment service that entails putting together things that are delivered in individual parts before customers place their orders.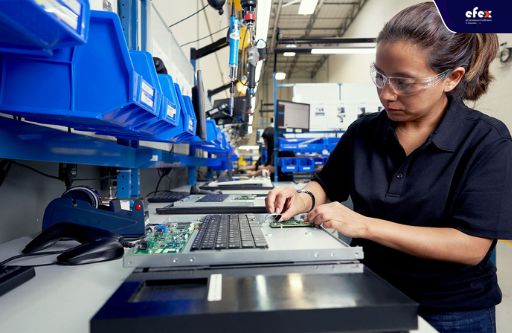 A future promotion that calls for an item to be bundled in a certain method in bulk or the way a product was produced or distributed may both call for kitting and assembly services.
Packaging and Kitting Services
Kitting and packaging are essential parts of fulfillment and warehousing.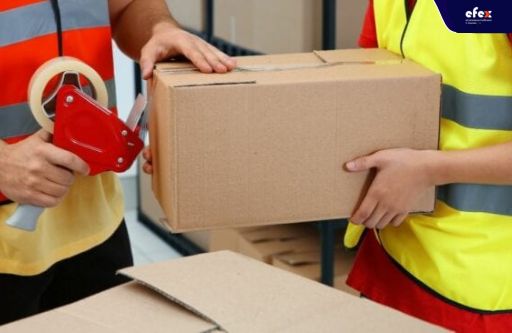 A method that guarantees physical as well as barrier protection, decreased transportation security threats, accurate labeling, efficiency, inspections, as well as quality control is necessary for products that need to be appropriately packaged and sent. Supply chain management is greatly impacted by packaging, which includes single-part or product packaging, kitting packages, and specialized government or defense packaging.
What is the process for kitting and assembly in Efex?
Although some companies have their factory or supplier pre-kit products, which will help save time and cost, the process of kitting and assembly is an inventory task required in warehouses or fulfillment centers. In Efex, you can create a work order via the Efex dashboard to request kits. These fully prepared kits are finished and then delivered back to the storage facilities. Let's see some notes about Efex's kitting setup:
To submit kitting requests, you must have your individual parts and finished kits synced and designated as available in the inventory
Every item mentioned in the request is in a usable state
Clear plastics, zip lock bags, and other supplies are not provided. Please specify in the request in case you want us to employ bubble wrap or brown paper as the typical dunnage materials
We can offer materials for Efex standard packaging (boxes, poster tubes, mailers, and so on)
👉 Read More: What Is Cycle Inventory: Formula, Example
What do Kitting and Assembly services in Efex Aim for?
Kitting is designed to meet the specific needs of your company in terms of how goods are delivered to customers. Your orders must go through the kitting process if you want the staff at the fulfillment facility to carefully pack the products in your purchase. Examples:
When inventory arrives, many individual parts are separated and must be put together or assembled.
You want us to arrange the inventory for your customers in a specific manner.
Benefits of Custom Kitting Services
The following are just a few benefits of 3PL bespoke kitting services.
Saving your space
Your floor area might be exclusively employed for manufacturing, boosting overall, rather than functioning as a storage facility for boxes of components and materials. Your 3PL will provide these materials precisely when you need them.
Lower costs and time
Your production costs and time management are optimized since colleagues no longer have to take the time to identify and gather components before beginning the real production process. At a time when warehouse employees are more difficult to recruit and more expensive than ever, this benefit is not insignificant.
Furthermore, if you depend on your 3PL partner for part purchases, it's possible that they are making purchases on your behalf as well as other customers to take advantage of economies of scale that you wouldn't otherwise be able to. In addition, you won't need to spend on warehouses, machinery, technology, or personnel if you outsource your kitting. You can also cut your shipping costs by kitting.
For instance, delivering 3 products separately is more costly than delivering them all together in one shipment. Moreover, unlike random bundles put together from different SKUs, kits have set weight, which makes time and money be able to save by skipping the weigh-in.
Enhance your supply chain
Since interruptions are now frequent throughout the whole supply chain, ordering as much inventory as you require will help you minimize the effects on your business. Although you might not have the room, your 3PL does. Additionally, your 3PL can help you conserve capital as part of an inbound logistics strategy by billing you only as parts are used.
👉 Read More: What Is Finished Goods Inventory? Example And Formula
The Bottom Line
If you working with us, our Efex team will develop a kitting and assembly plan that helps you based on the requirements of your business, help you store your kit parts, and put them together for you either in advance or on-demand, right before delivery. Wait no more, contact us right away to meet our fulfillment team for further details.