Vietnam is a part of Southeast Asia. It is the world's fifth most populous nation. Vietnam's commercial capital is Ho Chi Minh City, although Hanoi is the country's official capital.
The coastline of Vietnam is very lengthy. Through the Gulf of Thailand, it shares a maritime boundary with Thailand. Along the South China Sea, it shares maritime borders with the Philippines, Indonesia, and Malaysia.
Researching your possibilities for moving production to Vietnam from other nations? Your current network of freight forwarders may not even be active ishipping company in vietnamn the latter. We've produced a list of the top 10 popular shipping companies in Vietnam to help you out a little.
#1 shipping company in Vietnam - Saigon Ocean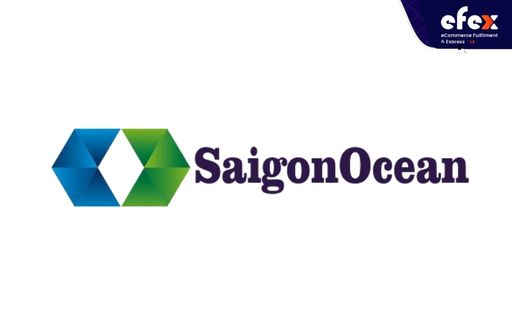 The Saigon Ocean International Logistics Ltd., a large shipping business with headquarters in Ho Chi Minh City, Vietnam, was established seven years ago.
In order to assist exporters and importers, the company also provides services including multi-country consolidation solutions, customs brokerage, and a specific overseas section.
👉 Read More: Cross-Border Ecommerce: Definition, Example, and Market Size
The sea freight service provides both FCL and LCL shipments to all of the world's shipping ports through a wide network of agents. Additionally, they provide direct services from Vietnam to Australia, the Middle East, Europe, and North America.
They provide cost-effective freight shipping services. They also provide door-to-door services from all the main ports of the world and handle LCL and FCL goods. They also provide top-notch services for freight tracking in real-time.
The team includes 20 people, operates in six countries, and has relationships and memberships with organizations such as WCA (which it joined in 2015), Transglobal, VLA, World Ships, and FIATA.
They have offices in Da Nang, Hai Phong, and Hanoi, in addition to their headquarters in HCMC.
Address: The Sun Avenue | Floor 13, SAV7-13.01 | 28 Mai Chi Tho St, Dist.2, Ho Chi Minh City, Vietnam

Phone: 090 921 41 13

Website:

https://www.saigonocean.com/
Royal Cargo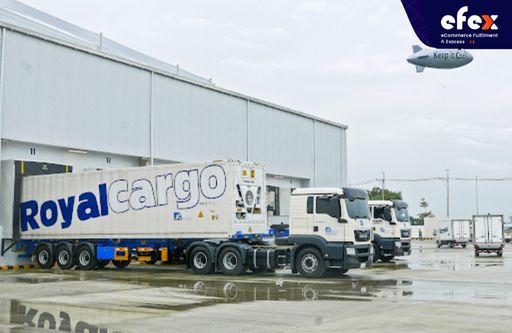 One of the top shipping firms with its headquarters in Southeast Asia is Royal Cargo. In 1978, it was founded in Manila, Philippines, and eventually spread to a number of other nations in the region and other areas of the world.
The Royal Cargo Vietnam Company Limited, a Vietnam-based subsidiary, was established in 1993.
They have offices in Hanoi, Binh, and Hai Phong in addition to their main location in Ho Chi Minh City, previously known as Saigon.
They now provide door-to-door shipping services throughout all Vietnamese cities and towns.
Additionally, they are associated with and in business relationships with prestigious international groups including IATA, FIATA, VLA, and VCCI.
Iris Logistics, Inc., Syspro, TMW Express Worldwide, and Lima Logistics Corporation is among the subsidiaries that Royal Cargo also owns.
Address: 18th floor, Pearl Plaza Tower, 561A Dien Bien Phu, Ward 25, Binh Thanh Dist., Ho Chi Minh City, Vietnam

Phone: 8 3512 9990

Website:

https://www.royalcargo.com/
Head Way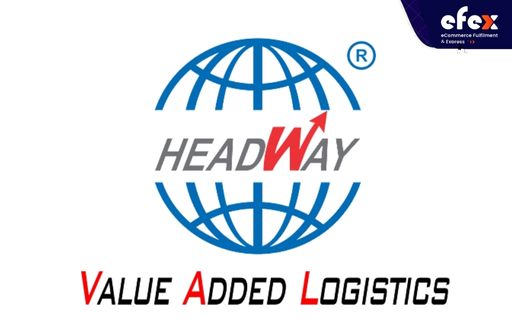 In 2003, the Vietnam-based business HeadWay was established. Although the main office is in Ho Chi Minh City, new offices have recently been opened there as well as in Hanoi and Nui Thanh.
Furthermore, they hold a number of affiliations and certifications, including those from FIATA, VIFFAS, PLA, WCA, VLA, ABC, and the Perishable Logistics Alliance. On their website, you can also track your package.
Address: 05th Floor, Dinh Le Tower, No.01, Dinh Le Street, Ward 13, Dist 04, HCMC, Vietnam

Phone: (028) 38 269 171

Website:

https://headway.com.vn/
JAS Vietnam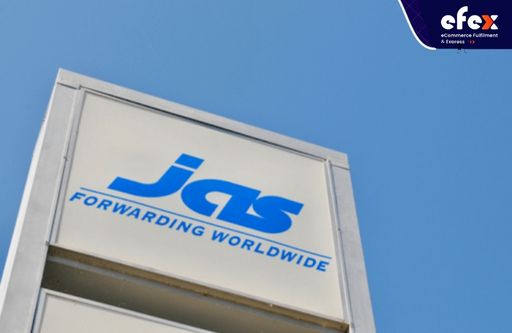 JAS is a global shipping firm with offices across more than 35 nations, including Vietnam. It was first established in Italy. Additionally, they have 48 subsidiaries, over 4000 people, and a network that spans over 100 nations.
It was established in Milan, Italy, in the year 1978.
Since its foundation, JAS is dedicated to contributing in its small way to the organization's efforts to advance environmental sustainability. JAS is committed to enhancing how we conduct business by fostering an environmentally friendly environment throughout every division of the company.
The following is a list of the many shipping and freight services that JAS Vietnam provides.
Air freight

Sea freight (FCL and LCL)

Land, Road, and Intermodal Transportation

Project Logistics

Customs brokerage and consolidation
👉 Read More: Top 10 Popular Vietnam Freight Forwarder Companies
Ho Chi Minh City (head office) and Hanoi are the locations of the offices in Vietnam, which were founded in 2010.
Address: 30 Phan Thuc Duyen Street, Tan Binh District, Room 409 4/F, SCSC Office BLDG, Ho Chi Minh City, Vietnam
Logistics Network Vietnam
Logistica Network Vietnam is a company based in Vietnam with locations in both Hanoi and HCMC. They have a vast network of agents spread throughout 121 nations.
It provides a wide range of services to customers, including packing, customs clearance, project cargo, air freight, sea and ocean freight, warehousing, and logistics.
With full-service international logistics management, customs brokerage, and trustworthy, affordable services for our clients globally, Logistics Network Vietnam is an independently owned freight forwarder.
With enduring ties to network profiles and clients, Logistics Network Vietnam has developed standards for care delivery via transportation.
Address: No.5, Lane 2, Dong Phuong Area, Town 1, Dong Hung Thuan Ward, District 12 Ho Chi Minh City, Vietnam

Phone: +84.28.35116640

Website:

http://logisticsvietnam.com/
Joint Stock Company CMA – CGM Vietnam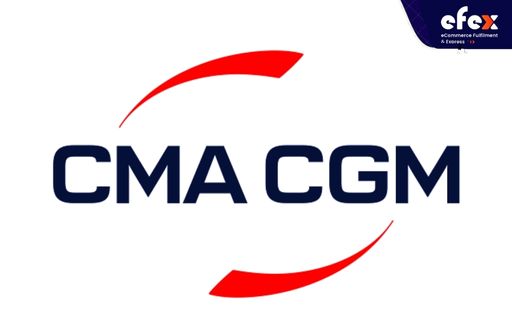 The 1978-founded CMA-CGM group provides a wide range of shipping services both domestically and internationally. They are renowned for providing a strong global network. The Ocean Partnership, the biggest shipping alliance ever, also includes them.
Through 755 agencies, they work in 160 countries. They have a sizable fleet of 502 vessels and hire 111,000 people. Of the 521 commercial ports across the world, 420 are serviced by CMA-CGM. There are 285 shipping lines they run.
Address: 8th Flr, No 81-85 Ham Nghi, Str, Ward, District 1, HCMC

Phone: +84 28 3914 8400
Evergreen Shipping Agency (Vietnam) Corp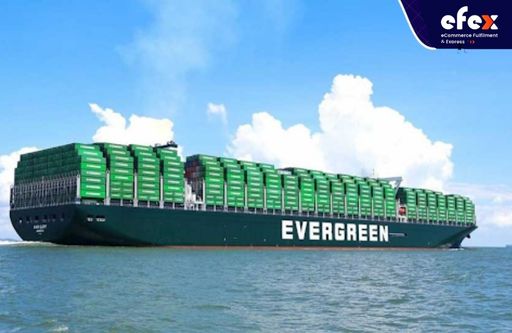 One of the top shipping businesses with a base in Vietnam is Evergreen Line. It is the exclusive trading brand that was introduced in 2007 for the container transportation businesses of the Evergreen Group.
Five businesses in the company manage a fleet of container ships with a total TEU capacity of 1.2 million. Their offerings are dispersed throughout a huge global network of trading lanes. They have a devoted customer base and provide cutting-edge and trustworthy shipping services.
PIL Vietnam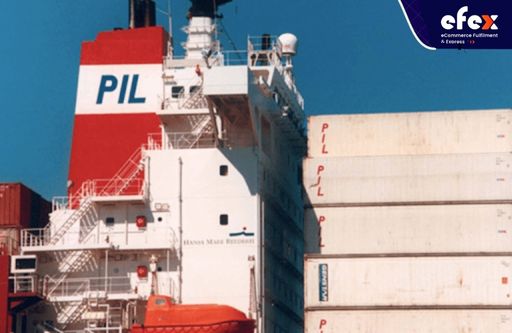 The Pacific International Lines, based in Vietnam, was founded on March 16, 1967, by Mr. Chang Yun Chung. Only two vessels would be used at first. They grew into China, East Africa, and the Arabian Gulf in the late 1960s.
In the same way, the company switched from breakbulk to containerized shipping between the 1980s and the mid-1990s. Today, PIL's services are available all over the world thanks to a sizable and efficient network of container liners.
Address: Floor 6, SGNR Building, 161-, 163 Ky Con St, Nguyen Thai Binh Ward, District 1, HCMC

Phone: +84 28 3821 2808

Website:

https://www.pilship.com/
PetroVietnam Transportation Corporation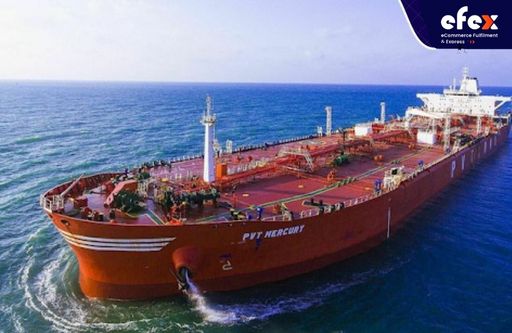 Under Decision No. 358/QD-VPCP dated May 27, 2002, the Minister in charge of the Office of the Government formed PetroVietnam Transportation Corporation (PVTrans), previously known as Petroleum Transportation Company. The company's responsibility is to offer transportation services for oil and gas, particularly for crude oil.
The business was equitized on March 30, 2006, after almost five years of operation as a state-owned organization, and began conducting business as a joint stock corporation on May 7, 2007.
On October 12, 2007, PVTrans was formally launched on the Ho Chi Minh City Stock Exchange. 51% of the company's charter capital is now held by the Vietnam Oil and Gas Group. PVTrans is the biggest liquid freight carrier in Vietnam thanks to its fleet of 33 ships, which has a combined tonnage of around 1 million DWT.
In 2020, PVTrans achieved 117% and 175% of the year's objective, with revenues of roughly 320 million USD and a profit after tax of 33.7 million USD.
Address: Floor 2, PVFCCo Building, No 43 mac Dinh Chi, Da Kao Ward, District 1, HCMC

Phone: +84 28 3911 1301

Website:

https://www.pvtrans.com/
Vietnam Ocean Shipping Joint Stock Company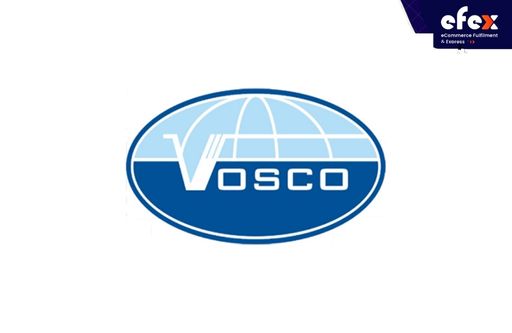 Established in 1970, Vietnam Ocean Shipping Joint Stock Business (VOSCO) has been functioning since 2008 as a joint stock company.
Since its founding, VOSCO has worked tirelessly to grow, improve, and modernize its fleets. Bulk carriers, container ships, and product tankers are all included in the company's current fleet, which is quite varied and always travels without restrictions on both domestic and international freight routes.
The major line of business for VOSCO is shipping. The corporation engages in a variety of different activities through subsidiaries as well as branches, in addition to being a ship operator, manager, and owner, such as chartering, selling, and buying ships, and providing services related.
In 2020, VOSCO's transport volume was 6.67 million tonnes (124.3% of the projected volume), revenue was roughly 57 million USD (106.24% of the projected amount), and profit was 8.2 million USD. VOSCO has 2021 transportation output goals of 5 million tonnes, 56 million dollars in revenue, and 1.3 million dollars in profit.
Address: No. 215 Lach Tray Str., Dang Giang Ward, Ngo Quyen Dist., Hai Phong, Viet Nam

Phone: (84-225)3731090

Website:

https://www.vosco.vn/en/
Some things to consider before choosing shipping companies in Vietnam
Remember that the majority of forwarders operating in Vietnam don't really have local warehouses or offices but rather collaborate closely with regional organizations.
Nothing strange about this setup. It's just the way the logistics sector operates. We advise you to ask your forwarder the key questions once you've determined whether they can handle shipments from Vietnam:
Which ports are included in your network?

Do they use local employees or do they collaborate with outside parties?

Are there any domestic land transportation options?

Are you able to manage both air and sea freight?

Offer LCL shipping services?
Another thing you should also keep in mind is that in fact, neither Vietnam nor any other country in the globe has any "discount shipping companies" or "cheap freight forwarders".
Shipping costs fluctuate constantly and are solely determined by the incoterm.
For instance, a CIF quotation is always less expensive than a DAP or DDP quotation, but in the end, your cost will be the same.
Furthermore, predicting future pricing changes for shipping from Vietnam is difficult. Vietnam is now experiencing a significant export boom, and the trade conflict is likely to cause more businesses to relocate there in the upcoming years.
And many other concerns related to your company's benefits that you can raise.
So, nothing is better than doing in-depth research before making a decision on which shipping company is best suited for you.
Wrapping Up
Vietnam is one of the countries with a lot of potential in the logistics industry. Not only is it a place that international manufacturers are aiming for, but it is also an extremely potential market.
Above are the Top 10 popular shipping companies in Vietnam that will be extremely useful for foreign investors.
Thank for reading!