In recent years, the freight and distribution business has grown significantly. Development accelerates in order to fulfill market needs for manufacturing and distribution. Aside from significant local corporations, numerous world-class and Vietnamese-based freight forwarders have established themselves in Vietnam.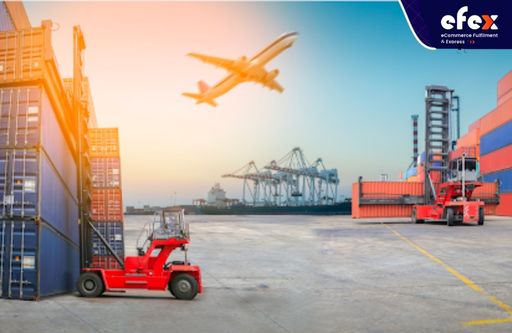 Vietnam Report has announced the top 10 popular freight forwarders. The list was created using scientific and objective methods with three key criteria that are used to evaluate and rate the companies. The first factor is the most recent year's financial statements which are used to demonstrate financial capacity. The second one is the Media Coding method which is used to measure the media credibility of the company. And the last one is the survey of study subjects and stakeholders. Here are the top 10 popular Vietnam freight forwarder companies:
Gemadept Corporation
The international name of Gemadept is Gemadept Shipping Limited Company with the short version is GMD Shipping. It was founded in 1990 and was one of the first three firms chosen by the government for equitization in 1993.
👉 Read More: Top 10 Popular Shipping Companies In Vietnam
Gemadept is now a large-scale and sophisticated Port and Logistics network with sites throughout Vietnam and other surrounding nations. Gemadept, with many subsidiary companies, has long been placed among Vietnam's Top 500 Largest Enterprises, Top 20 Vietnam Logistics Enterprises, and other rankings.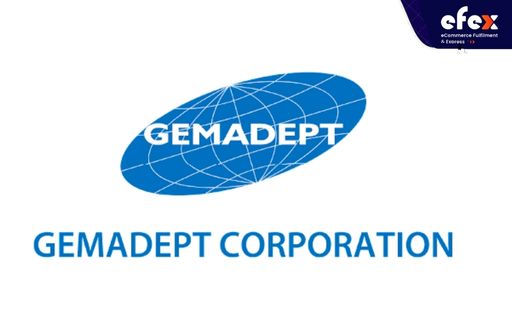 Key features:
Specialize in distribution centers, air-cargo terminals, OOG cargo transport, shipping, cold chain logistics, auto logistics, and ports/ICDs.
Representative: Tran Vinh Nguyen Bao
Address: 20th Floor, 6 Le Thanh Ton Street, District 1, Ho Chi Minh City, Vietnam
In Do Trans Logistics Corporation
The company which is also known as ITL Corp has worked hard to become one of the leading enterprises in providing Integrated Logistics solutions in Vietnam and Indochina, including Cambodia, Thailand, Laos, Myanmar, and Singapore. ITL is the leading supplier of cargo aviation and GSA services in Vietnam, as well as the leader in air freight market capacity outward, with participation from over 22 airlines, managing over 300 flights each week, and a capacity of 150,000 tons of cargo every year.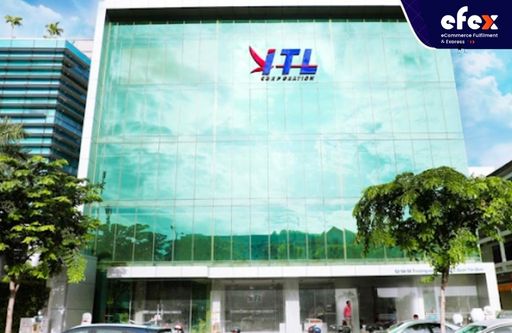 Key features:
Offering aviation, contract logistics, customs and distribution services, warehousing, freight management, railway logistics, e-commerce logistics, and express.
Representative: Tran Tuan Anh
Address: No 52 - 54 - 56 Truong Son, Ward 2, Tan Binh District, Ho Chi Minh City, Vietnam
DHL Global Forwarding (Vietnam) Corporation
DHL is a German logistics firm, which is a part of the German logistics corporation Deutsche Post that provides couriers, package delivery, and expedited mail service. DHL was started in 1969 in San Francisco, California, and by the late 1970s has spread its operations around the world.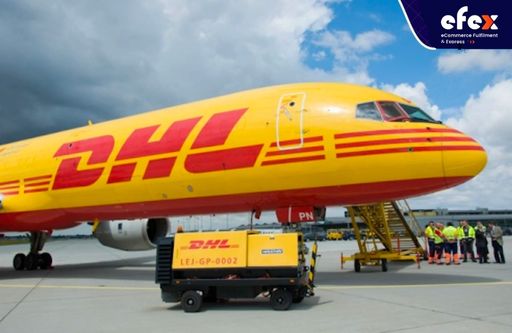 Key features:
Specialize in international and domestic freight forwarding services by road, rail, waterway, sea, air, and under multimodal transport contracts; transportation agency services including sea and land; labeling and packaging services; container handling services; excluding services provided at airports; customs brokerage services; inland freight transport services by road, rail, sea, waterway, and air.
Representative: Laurence Cheung
Address: 364 Cong Hoa Street, Ward 13, Tan Binh District, Ho Chi Minh City, Vietnam
Expeditors Vietnam Company Limited
Expeditor Vietnam Co., Ltd, founded in 2013, is a logistics company headquartered in Seattle in Washington State in the USA, with offices ranging in various countries. It provides full-spectrum assistance for a variety of sectors and the particular logistical issues they face. Expeditors firm offers streamlined and optimized supply chain solutions for clients by integrating unified technology systems throughout a global network of 322 facilities in 103 countries across six continents, employing over 16,500 people.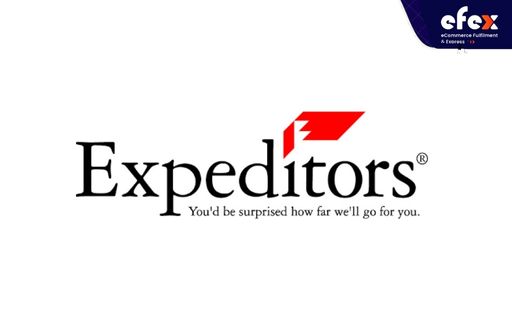 Key features:
Specialize in all services, from wholesale global logistics to customized supply chain innovations that are underpinned by cutting-edge information technology solutions that operate on a single global operating system.
Representative: Koh Mong Pheng
Address: No. 182, 8th Floor, Flemington Building, Le Dai Hanh Street, Ward 15, District 11, Ho Chi Minh City
Transimex Corporation
Transimex Corporation is a major global freight forwarder in Vietnam with over 37 years of expertise in freight forwarding that can fulfill the demands of every customer. We offer full logistics solutions, including inland transportation, ocean shipment, and air freight, as well as distribution centers, warehouses, and customs services.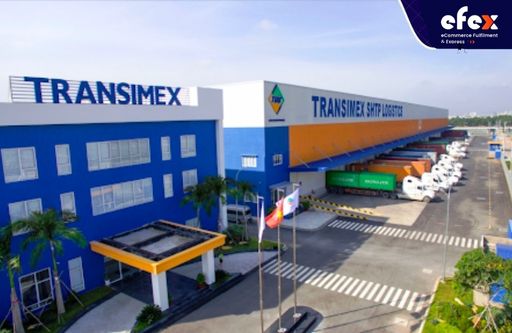 Key features:
Specialize in international freight forwarding, warehousing and distribution center service, inland trucking service, project cargo, integrated logistics services, waterway transport service, ICD operator service, Dongjin shipping agency, and office for lease.
Representative: Bui Tuan Ngoc
Address: 172, 9th and 10th Floor, Hai Ba Trung Street, Da Kao Ward, District 1, Ho Chi Minh City
Bee Logistics Corporation
Bee Logistics Corporation is a Vietnamese-based company that was founded on October 1, 2004, in Ho Chi Minh City by three founding members. Over the course of 17 years, it has grown from a basic vision into a company that has made significant development. Its human resources have grown to approximately 900 employees who work in 35 locations in Vietnam, Cambodia, and Myanmar, as well as in its partnerships, affiliates, and representative offices in India, Australia, China, Thailand, Taiwan, Korea, Malaysia,... and a system of world-class strategic suppliers.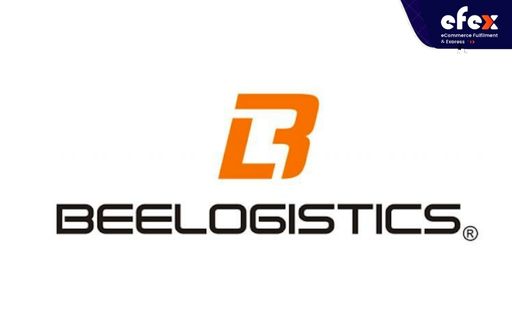 Key features:
Specialize in mostly integrated and modern logistics services such as customs brokerage, containerized shipping, multi-modal transportation, cross-border transportation, oversized and over-weighted cargo, air freight, break bulk, railway, door-to-door, and value-added services such as packaging, labeling, warehousing, etc.
Representative: Dinh Huu Thanh
Address: 39B Truong Son, Ward 4, Tan Binh District, Ho Chi Minh City
👉 Read More: Cross-Border Ecommerce: Definition, Example, and Market Size
Kuehne + Nagel Company Limited
Kuehne + Nagel has been doing business in Vietnam since 1994 and is well-known for providing high-value complete logistics solutions suited to clients' needs. The company has created a strong team of foreign and local logistics professionals in Vietnam over more than 25 years, each with a deep awareness of the Vietnam market and extensive industry know-how for their various trades and sectors. It is now Vietnam's top logistics firm, with over 600 logistics specialists spread across ten sites.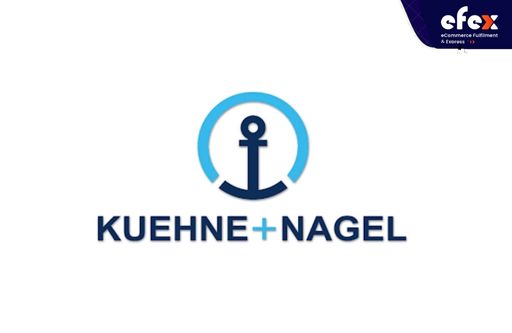 Key features:
Specialize in comprehensive logistics solutions for a wide range of industries and trades, including business areas such as ocean freight, air freight, warehousing and distribution, and trucking
Representative: Krusell Bo Jesperthomas Gomas Junior
Address: Vincom Center Building, 72, Le Thanh Ton Street, Ben Nghe Ward, District 1, Ho Chi Minh City
Schenker Viet Nam Co., Ltd
DB Shenker has a full presence in Vietnam, including 21 offices and warehouses with more than 1,000 people. Its offices are in Ho Chi Minh City which is near major airports and seaports. DB Schenker's distribution centers are strategically placed throughout North, South, and Central Vietnam to meet the demands. Clients include leading worldwide brands with operations in Vietnam, along with local businesses in a variety of industries, such as Electronics, FMCG, Semicon & Solar, Fashion and Retail, and Healthcare & Pharma.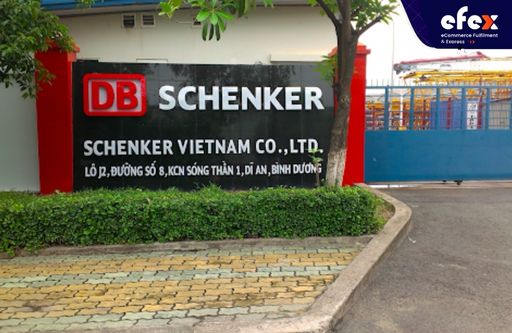 Key features:
Specialize in land transport, air and sea freight in and out of Vietnam, along with full logistics services and worldwide supply chain management solutions from a single supplier, by combining global skills with local strengths.
Representative: Lim Kim Chwee
Address: Floor 14th, A Tower, 285 Cach Mang Thang Tam Street, Ward 12, District 10, Ho Chi Minh City, Vietnam
South Logistics Joint Stock Company (Sotrans)
The company was founded in 1975 and has offered the trade sector with a primary warehousing system as well as transportation services. Sotrans was legally transitioned from a State Company to a Joint Stock Enterprise in 2007, with a significant focus on the multi-functional warehouse, petroleum and oil trading, and global forwarding solutions. The company is now one of Vietnam's major enterprises in global freight forwarding, import-export forwarding, and warehousing solutions. It spans more than 100 countries worldwide, with a focus on potential areas like the U.S., Japan, Korea, and European Union.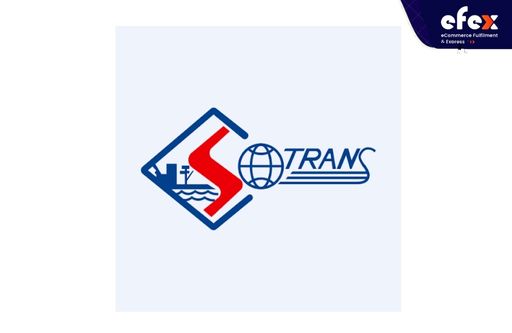 Key features:
Provide global freight forwarding, multi-functional warehouse operations, and port operations
Representative: Dang Vu Thanh
Address: 1B Hoang Dieu Street, Ward 13, District 4, Ho Chi Minh City
Vietnam Freight Forwarder - Vinafreight Joint Stock Company
Vinafreight joint Stock Company, originally Vinafreight International Freight Forwarders Joint Stock Company, is a freight company located in Vietnam. The company provides air freight and freight forwarding services, as well as maritime transportation services and support services. It also provides maritime insurance brokerage, logistical services, and ship agency and brokerage. Furthermore, the company offers general and refrigerated warehousing services and runs Container Freight Stations (CFS).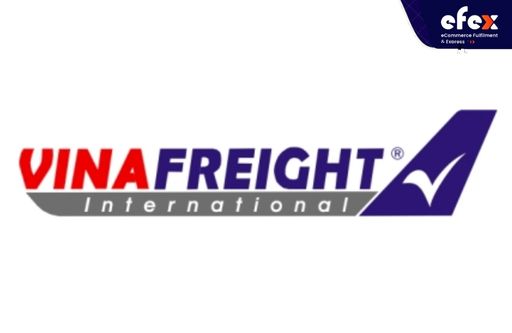 Key features:
Specialize in supporting services related to transportation
Representative: Nguyen Huy Dieu
Address: Floor 1, Block C, Waseco Building, 10 Pho Quang Street, Ward 2, Tan Binh District, Ho Chi Minh City
👉 Read More: Shipping from Vietnam to US? Price And Service
Conclusion
You can see that along with the top global freight forwarder companies that have emerged in Vietnam, there are also leading Vietnam freight forwarder companies. These firms are progressively exerting their substantial imprint in the freight forwarding industry due to their scale, knowledge, and worldwide network. Furthermore, freight forwarding business in domestic Vietnam has demonstrated their competence, like Bee Logistics, Sotrans, and Vinafreight. These companies have the characteristics of timely adaptability to new trends, industry shifts, daring innovation, and attained success.