As retailers, having the right knowledge of Vietnamese cultural holidays can make a real difference when it comes to planning your promotional activities and engaging with customers.
With our increasingly interconnected world, markets are extending across international borders, making understanding other cultures essential for any competitive business.
To help you stay on top of what's happening in Vietnam and ensure that your promotions align with their important festivals, we've put together this comprehensive guide on the Vietnamese holiday calendar. We'll explore key dates and festivities as well as provide some recommended strategies how you can best engage customers in each celebration.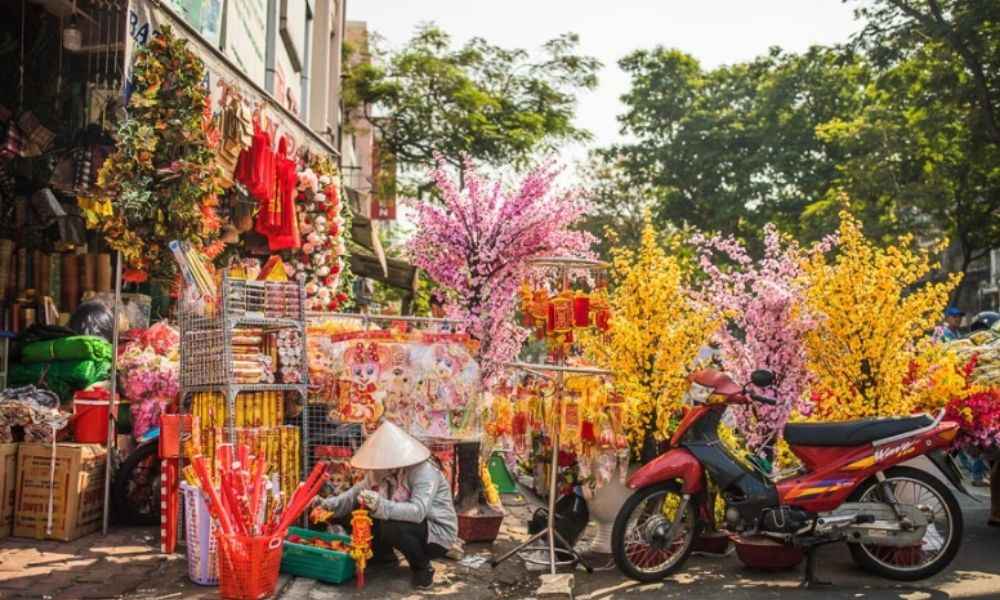 6 Major Public Holiday In Vietnam For Retailers
As a retailer in Vietnam, it is crucial to be aware of the public holidays that are observed by the country. These Vietnamese holidays not only play a significant role in the lives of Vietnamese citizens but also have a significant impact on retail businesses.
Here are the most important 6 Vietnamese holidays:
New Year's Day
Vietnamese people, like those in other contemporary civilizations throughout the world, celebrate New Year's Day on January 1st as one of the primary Vietnam holidays. The day commemorates the beginning of the New Year.
The origins of New Year may be traced back to the 18th century when Vietnam was colonized by the French. The day has increasingly gained acceptance among the locals. People nowadays frequently take a day off to bid goodbye to the previous year and hello to the new year.
Date: January 1st
Length: 1 day
Sellers should sell: spring clothes, home decorations
👉 Read More: Vietnam E-Commerce Report And Market Size In 2022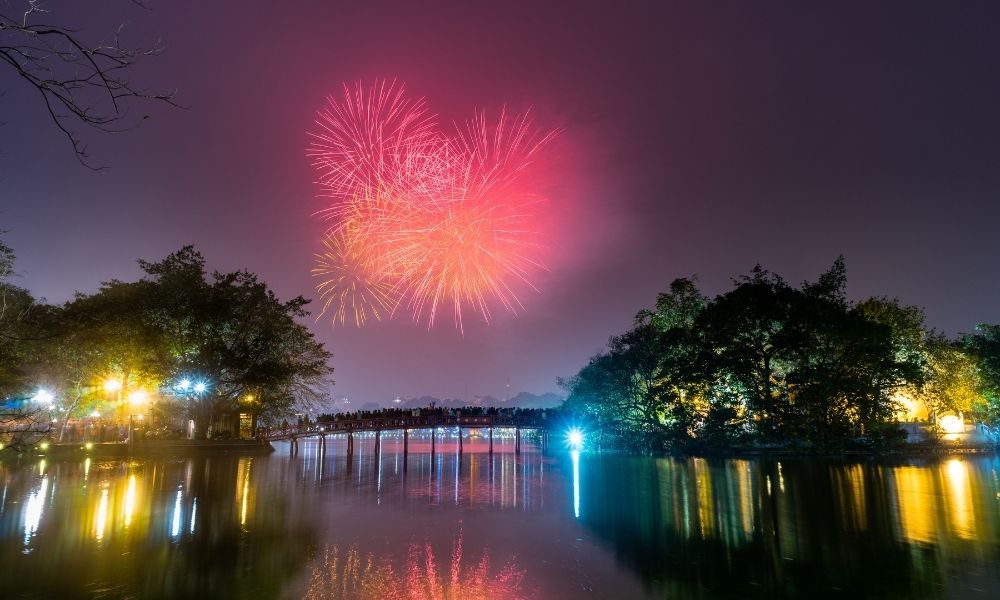 Vietnamese New Year (Tet)
Perhaps the most important holiday in Vietnam, Tet Nguyen Dan (or simply "Tet") marks the beginning of the lunar new year and is celebrated by Vietnamese all over the world. It usually falls between late January to mid-February, depending on the lunar calendar. During this festival, people gather with their families and participate in various traditional activities such as dragon dancing and offering prayers for good luck.
Retailers can capitalize on this holiday by showcasing and marketing products or services that are closely tied to Tet, such as traditional delicacies and ornamental decorations.
Date: Varies every year but typically falls between late January to mid-February
Length: 3 days
Sellers should sell: traditional foods, red envelopes (for giving monetary gifts), flowers, decorations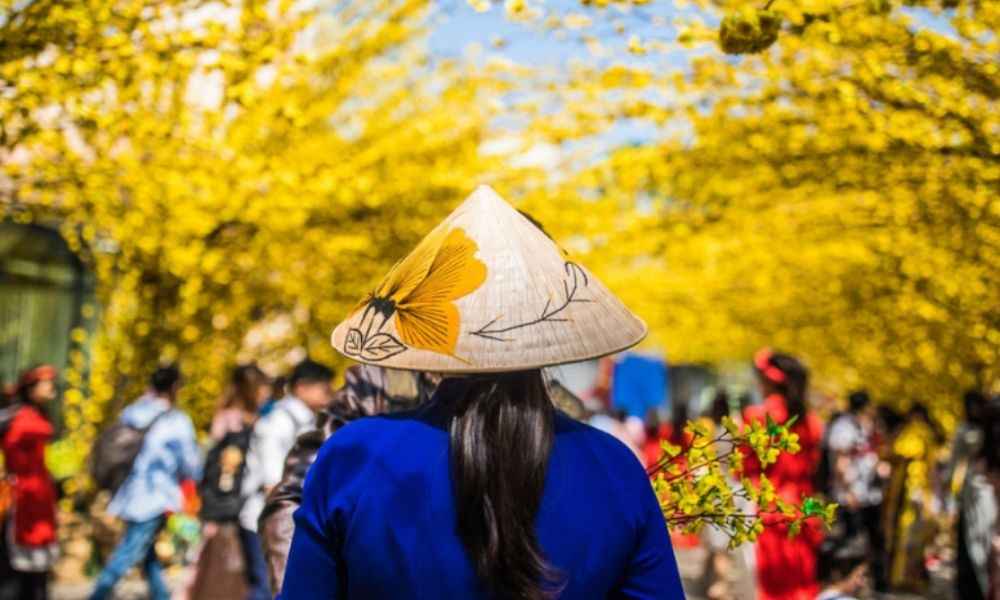 Hung Kings' Commemorations
The Hung Kings' Commemorations is a national holiday in Vietnam that celebrates the Hung Dynasty, who are considered to be the first rulers of Vietnam. It usually takes place on the 10th day of the third lunar month and includes various cultural ceremonies and festivities.
Many locals also use this time to visit their ancestors' graves and pay respects.Therefore, retailers can take advantage of this holiday by offering traditional offerings such as incense and candles.
Date: 10th day of the third lunar month
Length: 1 day
Sellers should sell: traditional foods, incense sticks, ancestor worship items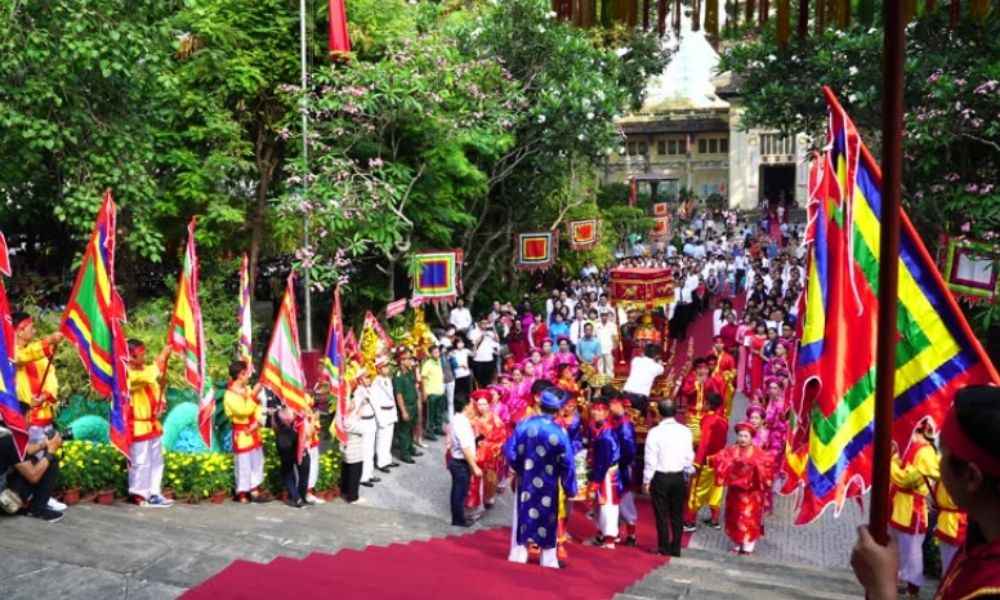 Day of Southern Liberation and National Reunification
Also known as Reunification Day, this holiday commemorates the end of the Vietnam War and the unification of North and South Vietnam into one country. Celebrated on April 30th, it is a significant day for many Vietnamese people, with parades and ceremonies taking place across the country.
Since this day and the International Worker's Day (May 1st) often fall in the same week, it is common for people to take a four-day holiday from April 30th to May 3rd. As retailers, it is essential to plan for this extended holiday and adjust your promotions accordingly.
Date: April 30th
Length: 1 day
Sellers should sell: flags, patriotic merchandise, discounted items
👉 Read More: Top 16 Vietnam Ecommerce Site In 2022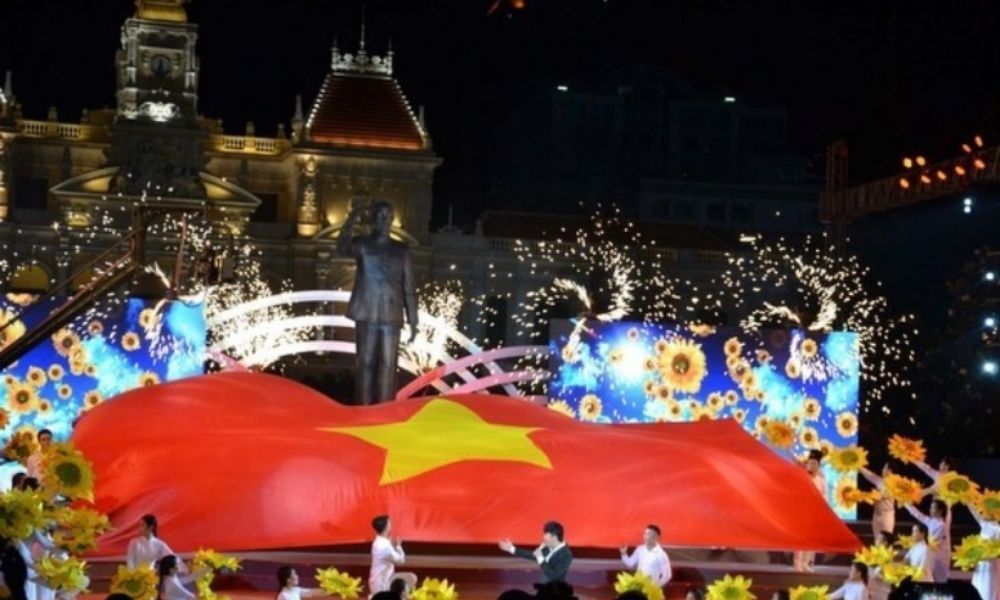 International Workers' Day
Also known as Labor Day, this holiday is celebrated in Vietnam on May 1st to recognize and honor the contributions of workers to society. Many businesses close for the day, and there are often parades and cultural performances held across the country.
On this day, many retailers offer promotions and discounts to attract customers. This can be an opportunity for businesses to boost their sales by targeting the active shopping behavior of consumers celebrating their hard work and achievements.
Date: May 1st
Length: 1 day
Sellers should sell: labor-related merchandise (e.g., gifts for employees), party supplies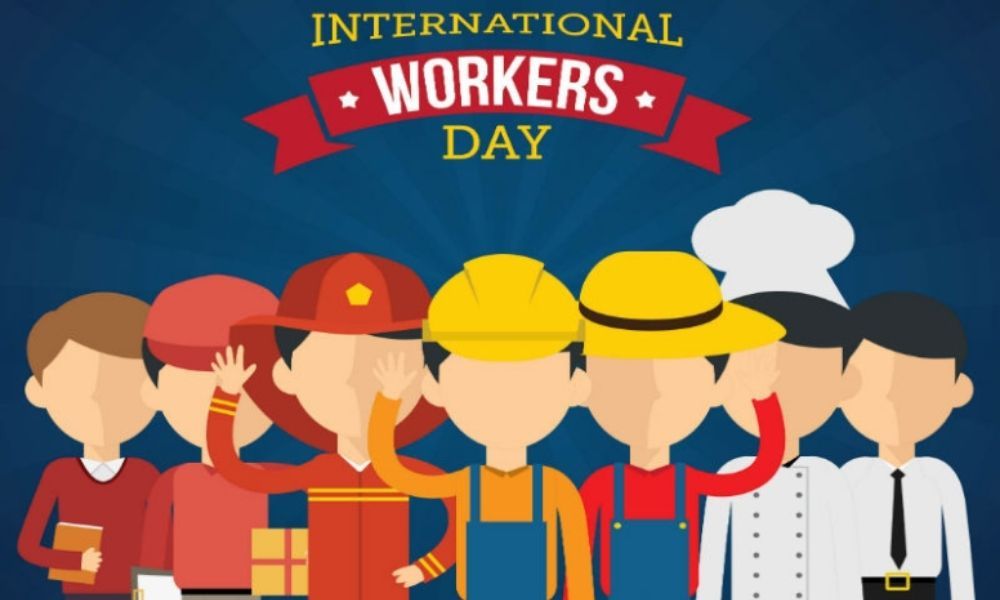 National Day
Celebrated on September 2nd, National Day marks the declaration of Vietnam's independence. It is a significant holiday in Vietnam, with patriotic displays and ceremonies taking place across the country. As a retailer, this is also a great opportunity to offer special deals and promotions for customers.
Date: September 2nd
Length: 1 day
Sellers should sell: flags, patriotic merchandise, national symbols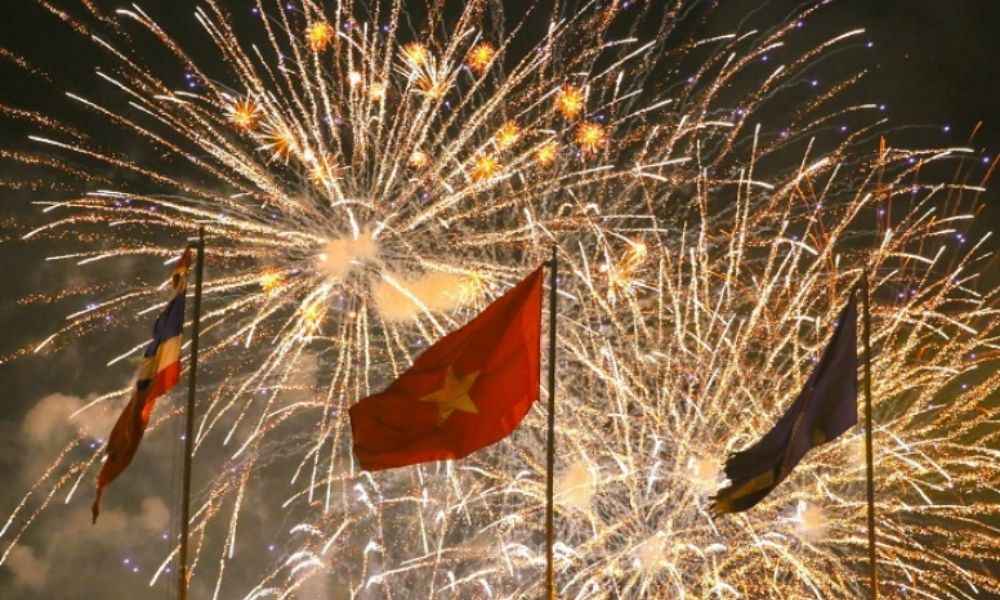 Other Important Vietnam Holidays For Retailers
Aside from the major public holidays mentioned above, there is also another Vietnamese holiday calendar that retailers should be aware of. These include:
Merry Christmas Day
While not an official public holiday, Christmas is still widely celebrated in Vietnam, especially by the Christian community. It falls on December 25th and is considered a holiday for both Christians and non-Christians alike.
This can be an opportunity for retailers to offer special products and promotions targeted towards those who celebrate Christmas. Items such as festive decorations, gifts, and traditional foods are popular during this time.
Date: December 25th
Length: 1 day
Sellers should sell: Christmas decorations, gifts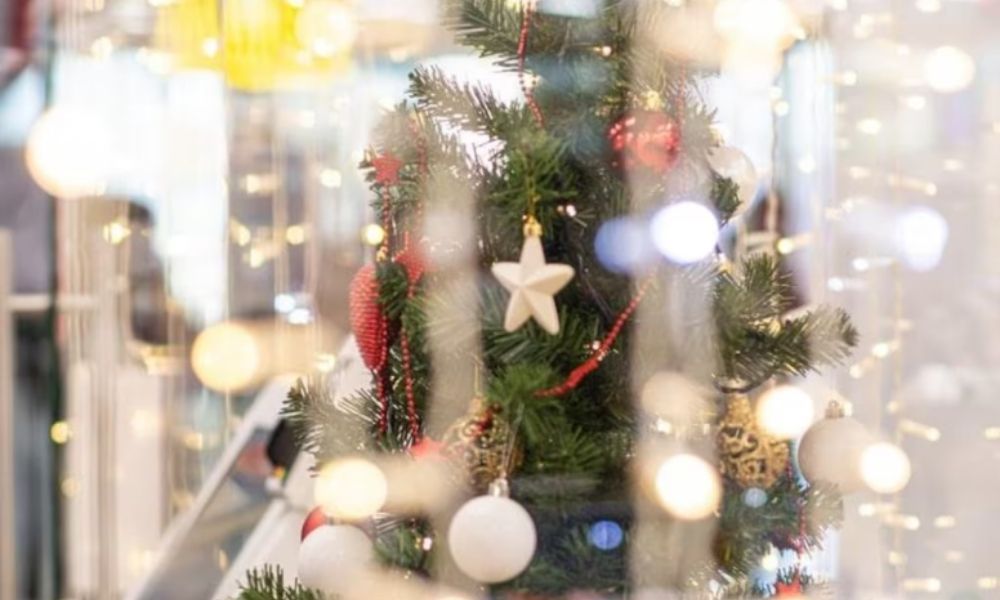 Single Day (11/11)
Originally a Chinese holiday, Single Day (also known as Double 11) has become increasingly popular in Vietnam due to the rise of e-commerce. Celebrated on November 11th, this day is marked by massive sales and discounts offered by retailers.
Besides, this day presents an excellent opportunity for retailers to boost sales and attract new customers.
Date: November 11th
Length: 1 day
Sellers should sell: gadgets, beauty products, cosmetics, and clothing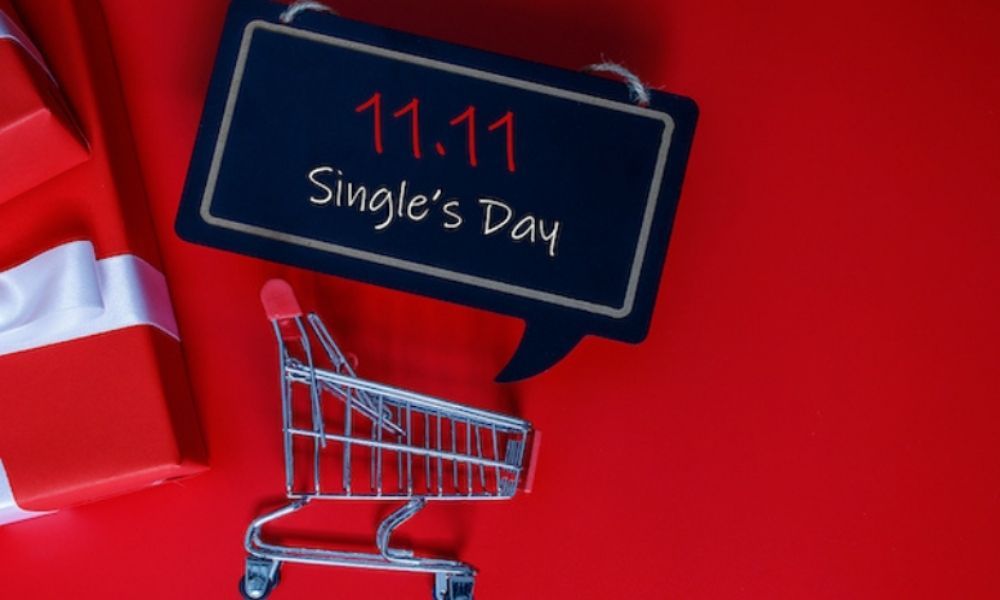 Black Friday and Cyber Monday
While not a Vietnamese holiday, Black Friday and Cyber Monday have gained popularity in Vietnam in recent years. Held on the last Friday of November and the following Monday, these two days are known for massive sales and discounts, making them an ideal time for retailers to attract customers.
Date: Last Friday of November (Black Friday), Following Monday (Cyber Monday)
Length: 2 days
Sellers should sell: TVs, laptops, soundbards, wireless headphones, small kitchen tools and gadgets, winter clothings
👉 Read More: Vietnam B2B Ecommerce: Overview And Top Company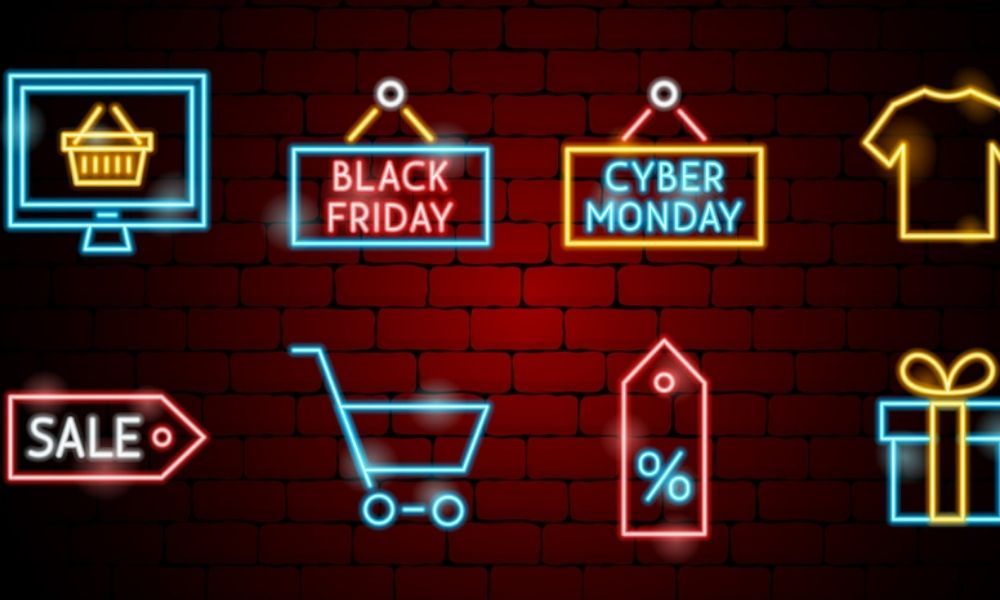 Mega Sales Day
Created by the Vietnam E-commerce and Digital Economy Agency, Mega Sales Day is a new retail holiday in Vietnam to promote online shopping. Held on October 10th every year, this day features special sales and discounts from various retailers and e-commerce platforms. To retailers, it presents an opportunity to reach a broader customer base and increase sales.
Date: October 10th
Length: 1 day
Sellers should sell: smartphones & accessories, fashion, beauty & personal care, electronic devices & accessories, and cosmetics & makeup products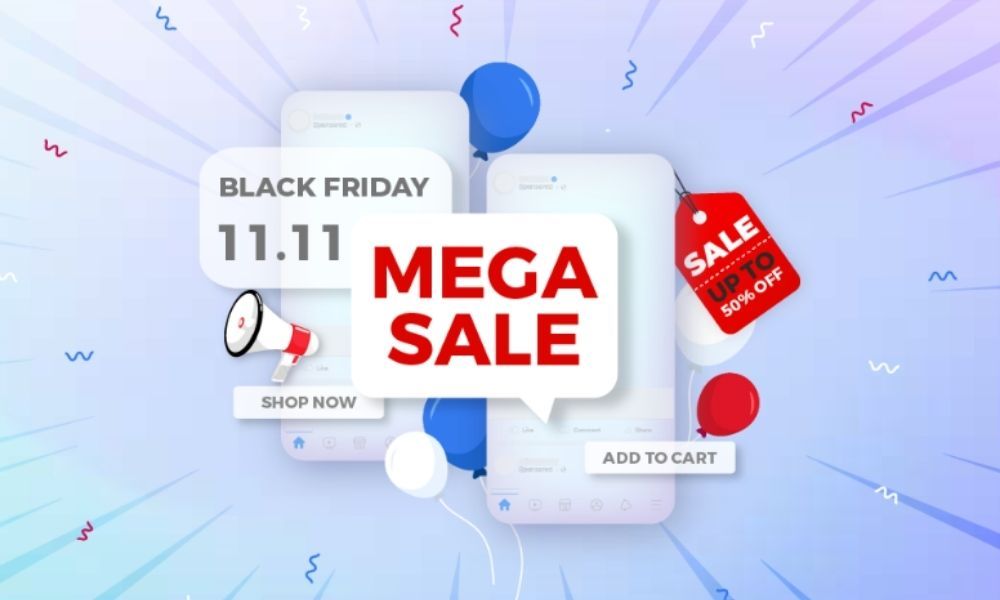 Sell In Vietnam Easily With EFEX
As seen from the variety of holidays in Vietnam, retailers should be mindful of these important dates when planning their sales strategies. Understanding the Vietnamese holiday calendar and catering to customers' shopping behaviors during these times can result in increased sales for businesses.
Additionally, partnering with a reliable agent like EFEX can help retailers easily adapt to local customs and preferences while offering secure payment solutions for both online and offline transactions. We provide several services to support you in building your business from scratch such as:
Business registration
Import-export supports
Launch online store in various marketplaces
Order fulfillment service
After-sale support
Besides, if you use the sales service at EFEX, we support you step by step from handling customs declaration, storing goods, picking and packing, shipping, delivering to the final destination, and returning.
With EFEX, retailers can confidently enter the Vietnamese market and tap into its potential for growth during various holiday periods.
So if you are looking to expand your business in Vietnam, make sure to keep these holidays in mind and collaborate with EFEX to make the most out of them!
👉 Read More: Doing Business In Vietnam: Overview, Advantage And Challenger
Conclusion
By taking note of these Vietnamese holidays and planning, retailers can better cater to their customers' needs and expectations. It is essential to keep in mind that while some holidays may result in lower sales, others may be an opportunity for businesses to offer promotions and discounts to attract customers.
In summary, knowing the Vietnamese holiday calendar can help retailers make informed decisions about their business operations and marketing efforts throughout the year.