Your profit may suffer significantly if you don't have specific items shipped to your shop in time for certain sales periods. Along with losing out on a significant portion of sales, dissatisfied customers make them more likely to shop at a rival's store. Apples, for instance, must be transported in a cold chain since they are temperature & time sensitive.
What occurs when your apple truck is slowed down by traffic?
The planning process is further complicated by seasonal upturn and other items that could spike without warning. Surges can strain your distribution network to the point of collapse if you don't have a solid backup plan. In light of this, Direct Store Delivery (DSD) services will be able to provide a solution to this issue.
What does DSD stand for?
DSD, standing for Direct Store Delivery is the phrase describing a method of shipping goods from a vendor or distributor straight to a retail shop, avoiding a retailer's distribution center.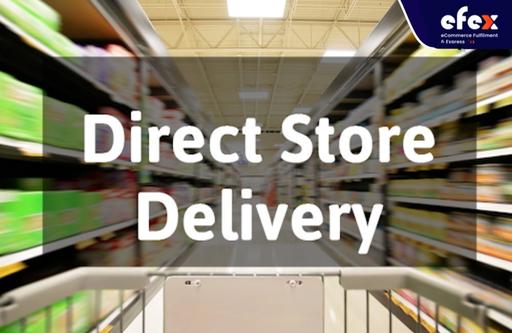 DSD products are frequently high-demand consumer goods including food, drinks, personal care items, and natural gas and oil. DSD is a crucial channel in the grocery sector because it not only vastly simplifies the delivery of products with limited shelf life, but also gives retailers control over display space. By swiftly and affordably restocking out-of-stock items, DSD is renowned for helping retailers solve challenges. It can apply to a variety of situations, including:
One-time, the massive delivery of Valentine's Day flowers and chocolate
Complete outsourcing of fresh produce
For the dinner service, a quick purchase of fresh salad or vegetables is needed.
A local shipment in which you ship merchandise from outside the state to your warehouse before delivering it to your shops again inside the state.
In the end, a DSD approach aids in ensuring that you have the goods your clients most desire—exactly when they desire them.
👉 Read More: What Is Electronic Product Code (EPC)?
What are the Advantages of Direct Store Delivery?
DSD methods are becoming more and more widespread. Many businesses in the dairy, bakery, and beverage sectors already run some type of Direct Store Delivery operation.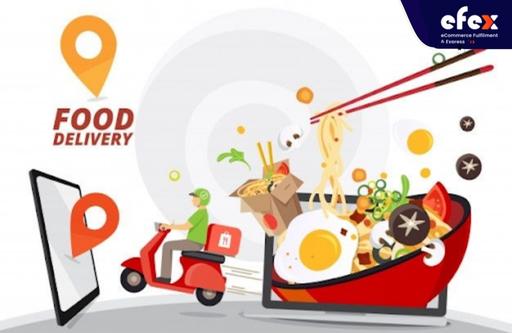 Expect additional industry kinds to follow. You need to be able to fill your shelves with the items which are in demand. This could be due to seasonal promotions which you don't have enough storage for or merely an unanticipated increase in sales of certain items. Let's review the main advantages of DSD in general: By avoiding the retailer's distribution facility, DSD enables merchants to save operating costs. Instead, merchandise travels straight from the supplier to the retailer, saving the business time and money.
👉 Read More: What Is Goods Received Note? Format And Example
Furthermore, bypassing the distribution center and speaking with the supplier directly provides shops with more management over their stock, which can lead to an increase in sales. DSD, from the standpoint of the supplier, signifies a dedication to continuing to be adaptable and responsive, modifying deliveries to satisfy the final customer's shifting demands and needs. As mentioned above, DSD methods are very common in the grocery industry.
So, what are the benefits that DSD brings to your grocery store? Let's take a look at the below advantages: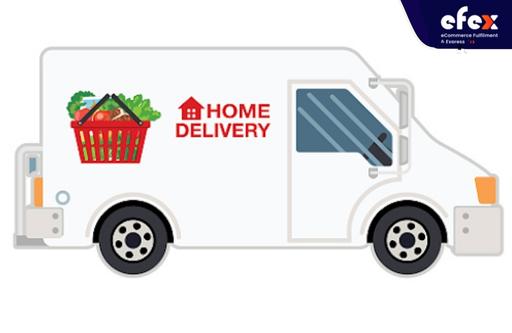 A short time to market
The fastest way to get things on shelves is through direct retail delivery. Removing distribution facilities allows products to move directly to stores without detours, delays, or waiting periods. DSD is a useful tactic if your shop wants to get specific items into customers' hands rapidly.
Delivering fragile goods or goods with a short life on the shelf
DSD models are advantageous for large, delicate, and light goods since they need to guard against damage during transportation. Items like potato chips or eggs are instances of fragile grocery products. Direct store delivery enables businesses to exert more handling supervision, which lowers damage. High-volume commodities like bread, milk, and vegetables degrade quickly but are sold in large quantities by grocery stores.
By using DSD to send them, you shorten the goods' duration in the supply chain, extending the amount of time they can be shown. Furthermore, you must often replenish inventory since these products have a tendency to sell out swiftly.
Bring down labor costs
The reduction of labor costs is among the most significant advantages for retailers. Because the products that are sent by DSD frequently have low-profit margins, managing them by store staff is frequently not economical. Grocery stores can concentrate on greater products and customer service by handing off the restocking and replenishing of high turnover products to distributors. The use of DSD in the grocery sector can reduce retail labor expenses by up to 25%.
Best Practices of Direct Store Delivery
Use the following recommended practices to make sure your company is making the most of DSD:
Implement a system for transportation management
In order to reduce costs, boost efficiency, and gain a competitive edge in your global supply chain, you need a TMS - transportation management system, which offers shipment optimization, business analytics, visibility, and international logistics expertise. Your company will have complete visibility into every part of your supply chain using a TMS. As a result, you can decide on DSD knowing that it will increase your revenue.
Moreover, a TMS can assist your business in optimizing items and destinations, ensuring that you are getting charged the right rates, and addressing any concerns you may well have all along the road.
Use a skilled provider of food and beverage logistics
DSD operates for the majority of retailers when the logistics and sourcing supplier is appropriate. Find a supplier with nationwide service who collaborates with other businesses in your sector, has access to the appropriate technology for the whole of your products, and can deliver your order at the same time you need the.
A service with the technology to handle orders, monitoring, shipping, and billing from a single source is something else to look for. Everybody occasionally needs a little assistance, whether you own a little convenience shop or even one of the largest chain stores across the world.
Improve Direct Store Delivery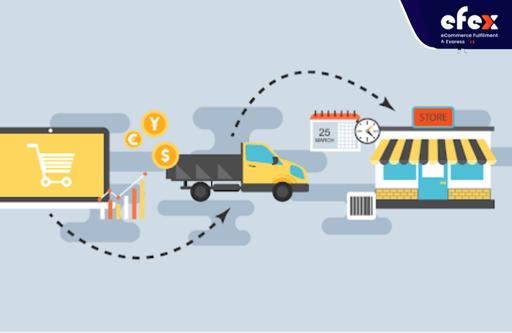 Why do you need to improve Direct Store Delivery?
DSD service requirements are growing as a result of:
greater, more quickly changing, and expanding assortments
less time between orders
There are more promos
fluctuation in demand
These changes have a significant impact on the volume of items that must be delivered and the distribution decisions that must be made. To compete effectively, it is essential to provide high-quality service, trustworthiness, transparency, as well as efficiency.
Additionally, growing labor expenses, clogged roads, and regulations and rules, particularly for metropolitan distribution, are driving up the cost of direct retail delivery. The availability, delivery dates, and margins are being fine-tuned by shippers and merchants.
How can Direct Store Delivery be improved?
On a tactical, operational, and strategic level, load building, as well as routing optimization, can be used to improve Direct Store Delivery. The principal advancements that result in cost reductions and higher performance are:
Planning transition from fixed to dynamic.
Shifting planning from decentralized to centralized.
Providing visibility and transparency so that the carrier and receiver can each optimize their individual links in the supply chain.
Incorporating improved load building to maximize the use of vehicle space and multiple temperature zones.
What are the outcomes of Direct Store Delivery optimization?
The key outcomes of Direct Store Delivery optimization are:
Savings of up to 15% on transportation expenses.
Fewer miles or kilometers traveled, which reduces CO2 emissions.
Client satisfaction through improved on-time quality service.
Better worker satisfaction by giving them a manageable amount of tasks to complete.
Hardware footprint reduction, especially when implementing cloud technology.
Trends in Direct Store Delivery
DSD is most widely used in the consumer goods space by the food and beverage sector, where reducing supply chain duration in the name of freshness is of utmost importance. Do vendors only have one sizable warehouse, then? Normally no. The majority of the time, vendors rely on a system of hub-like regional distribution centers.
Several distribution systems can also offer value-added solutions, such as repackaging products in order to get them ready for particular sales promotions.
Who Stands to Gain Most from DSD?
A DSD distribution system would be advantageous for businesses whose goods and distribution network show the following key features, per an article in Inbound Logistics:
Managed delivery within a specific time frame.
Drivers that get along well with your retailers are essential because they'll be the primary (and frequently occurring) point of contact involving your business and the store.
Most of your clients are smaller merchants with little on-site storage capacity and rapidly depleted supplies.
With more common deliveries, there can be a problem with safety or theft. Alcohol, for instance, works better with this model than low-value goods (such as frozen vegetables).
👉 Read More: What Is Handling Fees? Calculation And Example
👉 Read More: What Is Material Handling Cost? Formula And Example
Wrapping Up
Direct Store Delivery is not just restricted to special events and seasonal promotions. If you don't even have a DC or the resources to run an on-site refrigeration program, you could even use it as your main outsourcing service. When they want speedy delivery, many retailers now employ DSD as a second sourcing technique.
Are your objectives to streamline your operations, keep consumers, boost traffic, and perhaps even cut costs in the process? The ideal DSD program will provide a variety of goods directly to your shop and move you toward your objectives. Hope you have a good time with Efex.