A warehouse management system (WMS) is software that allows users to monitor inventory levels as they travel through a warehouse or distribution center. A WMS also makes procedures quicker and more precise, like receiving, selecting, and putting away items. It is critical to understand what features and functions you will be looking for while searching for warehouse management software. The below list of top 10 3PL warehouse management software will give you general information about this software, including their key features, pros, cons, and prices so that you can save a lot of your time in finding one that is suitable for you.
Logiwa WMS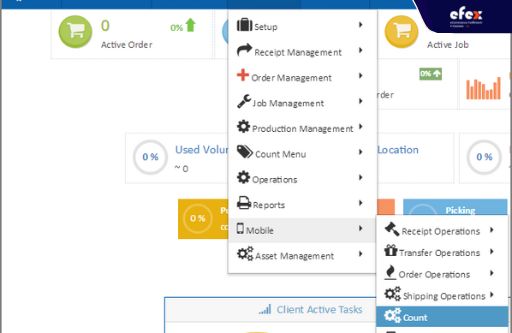 Logiwa WMS is a NET-based cloud-based warehouse management and order fulfillment system. Within a single unified platform, the solution accommodates divergent warehouse processes, unique product groupings, and the demands of various sectors. It is intended to speed up the process from warehouse reception to shipping. Logiwa WMS is suitable for medium and big businesses in industries such as 3PL, restaurant equipment, furniture, high technology, and construction materials.
Key features:
Picking, packaging, and shipment via mobile apps
Provides real-time data to multi-site businesses
Coordinating all selling channels within the same supply chain
Offer to receive and returns procedure, backorder management, and cross-docking
Can use technologies like RFID, light, automated MHS, barcoding, and voice
Pros:
Assist users in increasing sales
A sophisticated and integrative system with an extremely helpful onboarding team
Integrated with Shopify, Walmart, Magento, Amazon.com, and BigCommerce
Can be used alone or as part of a supply chain management system
Cons:
Certain functions require small changes to make them more user-friendly
Price: Logiwa WMS does not offer a free version.
👉 Read More: 3PL Warehouse Services: Benefits And Offers
👉 Read More: All Cost To Rent A Warehouse In 2023
2Ship
2Ship is a cloud-based transportation management system for home offices, small businesses, corporations, and 3PL companies. It gives a complete list of carrier prices and delivery times and allows users to build carrier-compliant labels for all carriers.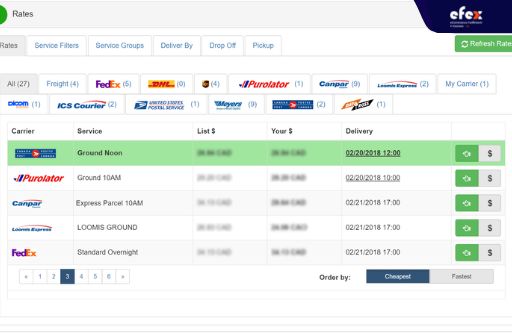 Key features:
Import and export, cargo monitoring, bills of lading, warehouse management, and other features.
Let users arrange pickup from any address while on the move using any web-enabled device.
Able to sort and filter shipment listings and reports based on delivery status, service, and carrier.
Policy reinforcement, returns management, cross-border consolidations, and virtual distribution are available.
Pros:
Reports can be exported to pdf, xls, txt, CSV, and other files.
Have a free version of the software
Ease of use
Store frequently used addresses
Cons:
There is occasionally a lag between when the pick-up is planned and when the pick-up occurs.
Price: 2Ship offers a starting price of $14 per month with a free trial. It also has a free version. However, its pricing can vary according to plan types such as low volume, large volume, automated distribution, ship request, and multi-location.
ShipMonk
ShipMonk is a cloud-based inventory management tool for startups, e-commerce enterprises, crowdfunding projects, and subscription box businesses. The system assists users in strategizing, planning, and executing retail fulfillment strategies, as well as providing numerous B2B fulfillment features.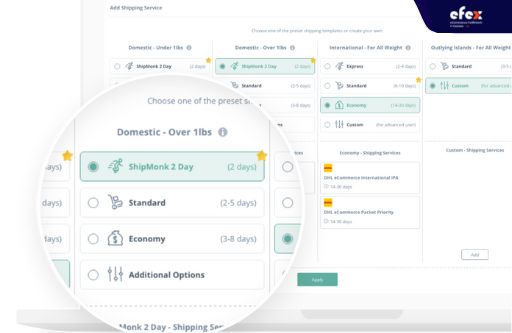 Key features:
Multi-channel management, warehouse management, forecasting, analytics, kitting, reporting, barcoding, and others.
Returns management and bespoke packaging techniques are included in ShipMonk's multichannel e-commerce fulfillment solution.
Provide subscription box fulfillment, flash sales, crowdfunding, and Amazon FBA preparation services.
Integrate with various third-party shopping carts, including Goodsie, Celery, Stripe, Squarespace, and others.
Pros:
Easy to use
Good supportive team
Reasonable price
Constantly launching new features
Cons:
Immature billing platform
Price: ShipMonk's services are provided on a monthly subscription basis.
3PL Centrals Warehouse Manager
3PL Centrals WMS is the market leader in cloud-based warehouse management system solutions designed specifically for the 3PL warehousing sector. It is a comprehensive cloud-based WMS software that simplifies inventory management, automates common processes, and provides total visibility to clients.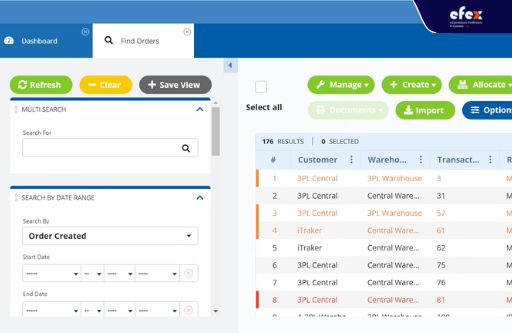 Key features:
Provide turnkey EDI connectivity, worldwide visibility, automated billing administration, revolutionary packaging, and shipping features.
Mobile bar-code scanning capabilities
Swiftly convert paper-based, error-phone businesses into service leaders capable
Offer a data API to connect with other internet-based systems and external systems
Pros:
Reduce billing time to hours
Generate invoices in a few minutes
Easy navigation with a broad scope of features
The uptime is nearly perfect
Cons:
Most extra features are a le cart so the price may vary based on the features.
Price: The software is a subscription-based SaaS WMS with a low monthly cost.
Easyship
Easyship is a cloud-based system that allows e-commerce firms to automate the full shipping lifecycle, from obtaining estimates to completing orders across numerous carriers like FedEx, DHL, and others. It assists companies in the creation of shipping and packaging labels, the printing of pre-filled address slips, and the customization or automation of shipping choices depending on size, price, courier, and other factors.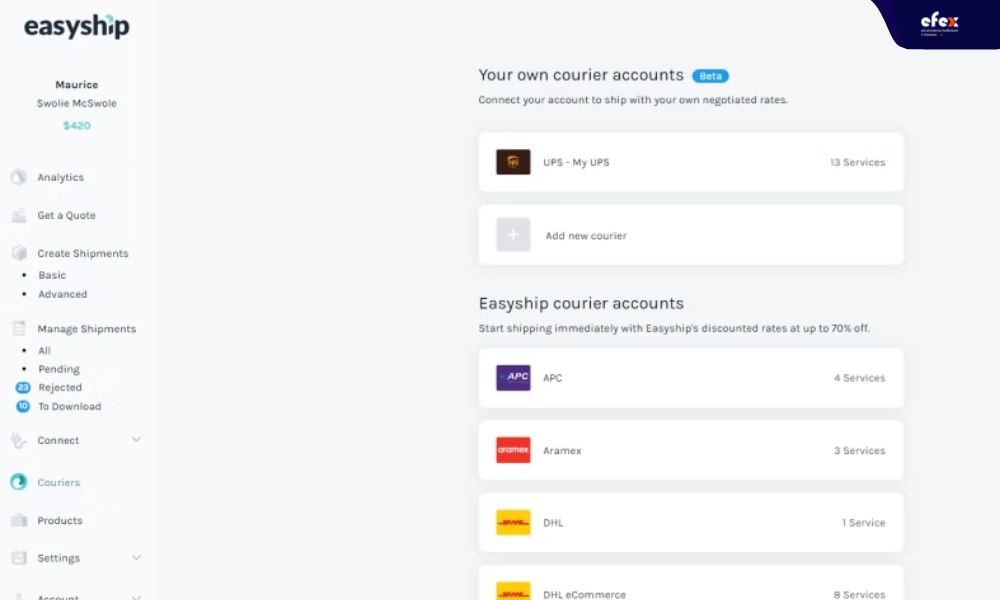 Key features:
Manage import duties, papers, and taxes in a single location
Check and compare quotations or rates in real-time
Schedule pickup, send shipment tracking notice to customers, manage product catalogs, etc.
Integrate with various third-party e-commerce systems and shipping companies like Amazon, FedEx, Shopify, and others.
Pros:
Detect people who are interested in enabling companies in profile and allow them to have their relevant values on balance suspended to issue their orders.
Easy to book shipment
Interface adopts equipment to execute computations, calculate the notion of monetary writings
Cons:
Need ESUS number your reference on sending labels
Price: The software is free to use and may be subscribed to on a monthly or annual basis based on the number of shipments or users.
- Read More: 3PL Warehouse Management System: Meaning and Benefits
- Read More: 12 Benefits of Warehouse Management Systems in 2023
- Read More: Warehouse Management Process: Detailed Steps And Flow Chart
DaySmart Appointments
AppointmentPlus is a web-based software that was designed to scale, so whether your business has one location or thousands, it can meet your demands. It provides appointment scheduling software for a wide range of industries and organizations, including logistics, healthcare, banking, automotive, higher education, retail, wellness, finance, massage, and many more.
Key features:
Appointment scheduling tools that may be customized, embeddable features for websites, HIPAA-compliant appointment scheduling for patients
Users' current web pages can include a "Book Now" button by embedding
Allow users to reserve rooms, establish waiting lists, and specify available hours
Pros:
Maintain various staff members' schedules and calendars
Allow clients to pay when they book online
Simplify scheduling operations for firms with many locations
Prompt and effective customer service
Cons:
Overcharging in POS coding
Price: There is no free edition of DaySmart Appointments. However, there is a free trial. The premium version of DaySmart Appointments begins at $49 per month.
GoFrugal
GoFrugal is a hybrid point of sale (POS) system that assists businesses in various sectors with managing distribution and invoicing processes as well as automating financial transactions. The system may be installed on-premise or in the cloud.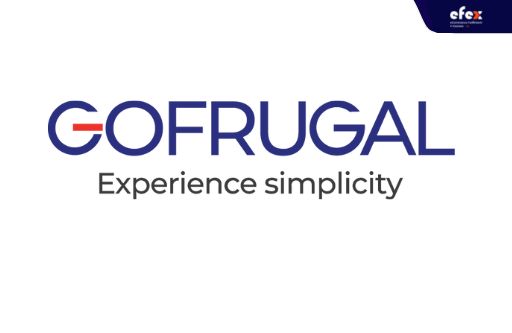 Key features:
Produce inventory reports, fill client orders, and set up automatic ordering with the inventory management feature.
Grant sales commissions, define security levels, and apply discounts to goods
Provide a retail accounting module including a general ledger, accounts receivable, and accounts playable
Pros:
Simple to use, implement, and deploy from a small-sized business to large-sized business
Simply connect the devices and customers to enjoy wireless network reach or data on the move
Capacity to communicate across several platforms, including Windows and mobile apps
Cons:
Usually have huge serious bugs that affect the prior version setup when updating
Price: GoFrugal offers a wide range of prices for different demands. You can consult the prices in the following table.
| | |
| --- | --- |
| Starter (Inclusive of 4 hours service) | $375 |
| Standard (Inclusive of 6 hours service) | $625 |
| Professional (Inclusive of 9 hours service) | $1500 |
| ERP | Request for quote |
General pricing plans of GoFrugal table
Services
Monthly
Annually
QSR
$130/node/register
$300/node/register
Retail
$130/node/register
$300/node/register
GoFrugal WhatsNow
$6/user
$59/user
* GoFrugal WhatsNow apps are available free on Google Play and iTunes
Cloud pricing and GoFrugal WhatsNow app prices table
Finale Inventory
Finale Inventory is a user-friendly cloud-based inventory management system that is built to scale to meet the needs of the growing organization. It manages all inventory movements from purchase to sale with ease.
Key features:
Support multi-location tracking of inventory levels, inventory flow, and receipts across various warehouses.
Provide stock auditing to discover stock irregularities using stock history records.
Integrate with shipping providers, marketplaces, and shopping carts
Pros:
Strongest search feature
User-friendly interface and automated purchase order creation
Import data by copying and pasting the spreadsheet into its import tool
Excellent customer service
Cons:
It lags out regularly, regardless of browser or machine, making it almost useless on weekends.
Price: Finale Inventory provides a wide range of price plans that are suitable for every demand of users. Here are its price plans. Besides, it does offer both a free version and a free trial for users to use.
Plans
Monthly
Annually
Starter
$75
$750
Bronze
$199
$1990
Silver
$349
$3490
Gold
$549
$5490
Platinum
$799
$7990
Custom
Contact for quote
Finale Inventory's price plans table
SAP Business One
SAP Business One is a small business management solution with a single point of contact. It addresses all elements of business control through a single platform. SAP Business One may be utilized as an on-premise or cloud-based platform, providing desktop and mobile support on Max and Windows. It is utilized by a wide range of businesses and industries, including retail, manufacturing, and banking.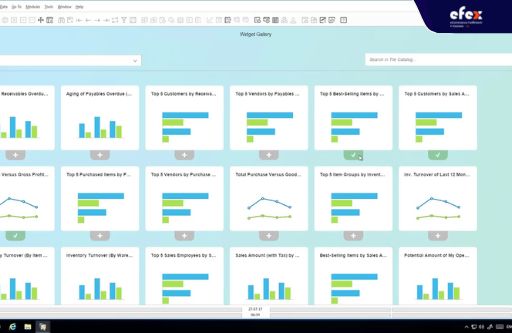 Key features:
Designed for small businesses
Include accounting and financials, sales and customer interactions, inventories, CRM, operations management, and analytics and reporting
Automate various business processes to reduce duplicate entries and mistakes
Offer multi-currency transactions and multi-lingual capabilities for worldwide enterprises
Pros:
Simple to use with functions that are not overly sophisticated
Highly interactive Graphical User Interface
Organize the many business functions into modules that users could access using a point-and-click interface
T-codes are no longer required
Cons:
The use of Generally Accepted Accounting principles is underutilized
Price: The number of users at any given moment determines licensing and payment, allowing you to pay for what your business requires and add additional users as needed.
DiCentral
DiCentral is a cloud-based service that assists organizations in managing the complete supply chain lifecycle. It is appropriate for companies in third-party logistics, automotive, information technology, e-commerce, distribution, manufacturing, banking, merchandising and retail, and other fields.
Key features:
Electronic data exchange, warehouse management, accounting, dropshipping, and other features
Important aspects include data format translation, EDI testing, exception management, forecasting, different message formats, and order fulfillment and tracking.
Procedures automation for processing inventory, transaction data, and product quality
Regularly update functional acknowledgments, product data, and purchase orders
Pros:
User-friendly, straightforward, and productive software
Extremely strong and scalable software
Good customer service for both deployment and continuing needs
Extensive records are preserved
Cons:
For new users, the Ship Notice/manifest is a little difficult
Price:
There is no free edition of DiCentral. Its premium edition begins at $1.00 per month. You can contact the company for the pricing through phone, email, and other social media.
👉 Read More: Top 15 Warehouse Management Software For Small Business
Warehouse management software, whether provided as a stand-alone solution or integrated with an ERP or SCM package, may greatly improve procedures. Once you can find out a 3PL warehouse management software that best suits your business, you will see everything become much easier.