Continuous education is a crucial part of every career's success. It's no different when it comes to logistics as well as warehouse management. You'll stay at the top of your profession if you hone your skills and maintain them strong when new innovations and technology arise. If you manage a warehouse or consider working in one, going the further mile and earning warehouse management certifications can help you advance your career. Certifications allow you to enhance your technical abilities, keep updated on trends and innovations, and maybe land a better-paying position. Understanding which certificate warehouse management to obtain can assist you in deciding on a career path. In this post, we'll go through 16 types of warehouse management certifications you should think about getting to improve your abilities, stand out in your profession, and keep your career going ahead.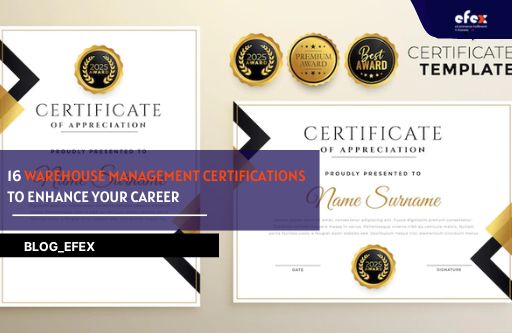 #1 Certification in Logistics Associate And Warehouse Distribution - Best warehouse management certifications in 2023
The Occupational Safety and Health Administration (OSHA) and Manufacturing Skill Standards Council (MSSC) provide the Certified Logistics Associate and Warehouse Distribution certification. This certification trains warehouse employees for a wide range of material handling jobs in factories, warehouses, distribution centers, supply chain facilities, as well as transportation depots. Forklift operators, freight stockers, traffic clerks, and logistics specialists are among these positions. Identifying security risks in logistics activities and getting ready for logistical professions are two key learning goals in this training. It takes 58 hours to finish the program. Some training and up to 27-course hours are waived for students having previous occupational safety training. To be eligible for this certificate in inventory control warehouse management, you must have at least a high school diploma or the GED, be over 18 years old, and also be proficient in computer programs like typing and emailing.
👉 Read More: 3PL Warehouse Services: Benefits And Offers
👉 Read More: All Cost To Rent A Warehouse In 2023
#2 QWLP - Certification of Qualified Warehouse Logistics Professional
This certification is offered by the International Warehouse Logistics Association (IWLA), and it is targeted at newbies to the logistics and warehousing sector.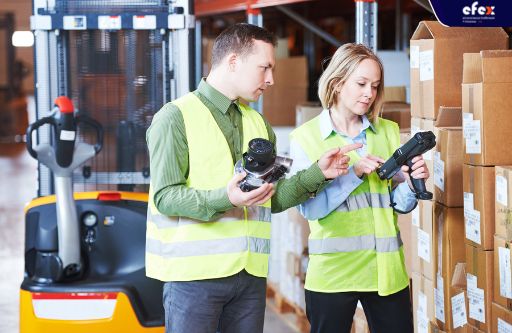 One-year experience in the logistics and warehousing sector is required for the Qualified Warehouse Logistics Professional certification. Students can achieve this certification by fulfilling a number of educational prerequisites, including a required course in warehouse basics. For people seeking this certification, courses in warehouse economics, safety and risk management, and technology and operational solutions may be required. You can also participate in two IWLA-sponsored webinars as well as online training courses. Workers who gain this qualification can renew it by submitting renewal fees and completing continuing education courses. You also gain access to warehouse job openings advertised by businesses on the organization's site if you keep your certification updated.
#3 Warehouse Logistics Professional Certification
The IWLA also offers the Certified Warehouse Logistics Professional (CWLP) credential, which is aimed at warehouse personnel with prior experience and further professional education. Earning the QWLP certification, obtaining at least 2 years of warehousing experience, and providing two recommendation letters are the main prerequisites for attaining this certification. Applicants are subsequently approved by the IWLA education committee. Attending educational activities and conferences hosted by the certifying organization are also required for this certification. Within 2 years of completing your application, you must fulfill these prerequisites.
#4 Distribution and Warehouse Management Certified Professional
The CPDWM (standing for Certified Professional in Distribution and Warehouse Management certification), which is offered by the American Purchasing Society, can help people working in warehousing, transportation, and distribution. A high school degree, 2 years of post-secondary education, plus 2 years of work experience are all required for admission. Applicants can additionally get three logistics certificates, including warehousing and distribution, management supply chain management, and stock for distribution and warehousing, to complete this qualification. A minimum of 75% is required to pass. Certified professionals keep the certificate warehouse management up to date by participating in continuing education and passing re-examinations. Certification status is renewed every five years, with former qualified professionals who have worked for more than 50 years being eligible for lifelong certification.
#5 Certification for Forklifts
The forklift certification is provided by the Occupational Safety and Health Administration (OSHA). It trains warehouse workers how to operate forklifts, avoid accidents, and keep key lifting equipment in good working order.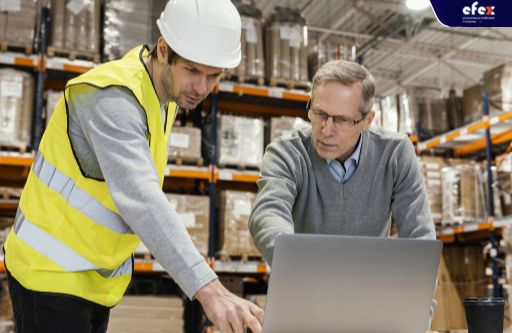 It takes one to two days to complete the training program. After being involved in an accident, changing jobs, or receiving an unsatisfactory supervisor review, certified forklift operators must recertify. These are the forklift training classes:
Counterbalanced trucks, electric motor, and sit-down rider
Narrow aisle trucks with electric motors
Hand trucks with electric motors
Trucks with internal combustion engines (solid tires)
Trucks with internal combustion engines (pneumatic tires)
The internal combustion engine and electric engine (solid and pneumatic tires)
Forklift for rough terrain
Those who want to get certified in forklift operating go through two levels of training. The first part consists of classroom instruction, following which students must pass an exam before moving on to the practical training phase. After clearing both phases with flying colors, you will be qualified.
#6 Certificate in Warehouse Safety
In partnership with certified training providers, OSHA provides the Warehouse Safety Course. This training educates warehouse workers to deal with employment risks such as falling objects, forklift accidents, and lifting-related injuries in a proactive way. Procedures of warehouse safety, goods handling, lifting procedures, emergency planning, and safe usage of storage equipment are all covered in this course. Depending on the plans or the training provider, applicants can take the course online or in person. The course is usually completed in a few days.
#7 Certification in Lean Six Sigma for Warehousing
Six Sigma refers to a management method that identifies process differences and problems through statistical analytics. The Six Sigma Certification in Warehousing is designed to assist warehouse personnel in pointing out problems, reducing mistakes, and quickly resolving difficulties. There are five levels of certification available:
White Belt Certification
Yellow Belt Certification
Green Belt Certification
Black Belt Certification
Master Black Belt Certification
#8 Network Computer Technician Certification
The Certified Network Computer Technician qualification, offered by ETA International, allows students to understand the fundamentals of computer electronics as well as networking. In tasks such as inventory management, warehouses rely heavily on computer systems.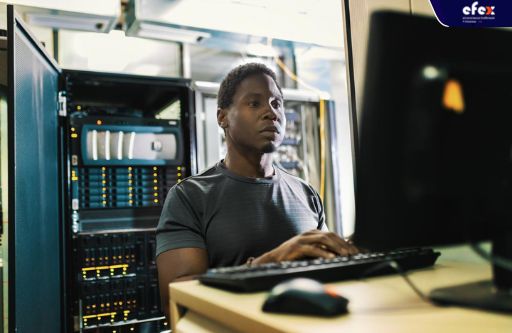 Workers with this qualification can apply for warehousing computer positions and assist in the efficient functioning of these facilities. Applicants frequently require at least a high school diploma. There are no prerequisites for this certification. After completing the training program, you can sit for the test to earn your certification. Every four years, you must renew your license.
#9 Manager of Food Safety Certification
The Certified Food Safety Manager certification, issued by the National Registry of Food, tests warehouse personnel's abilities and knowledge in safe food handling. Applicants must have completed at least high school. It is not required to have prior work experience to register for this qualification. At the conclusion of the training program, students can take an exam. The American National Standards Institute has validated the exam, which consists of 80 questions and is available in a variety of languages, including Chinese, Spanish, and Korean. The certification has a five-year validity period.
#10 Facility Manager Certification
Professionals in charge of facilities, such as warehouse supervisors and managers, can get the Certified Facility Manager credential from the International Facility Management Organization. If you have a bachelor's in facilities management and want to get this certification, you'll need at least 3 years of prior experience. Without a degree, applicants must have a minimum of five years of experience. Students are tested on risk management, O&M (operations and maintenance), facility information management, project management, and technology management, among other topics. The final test consists of 180 multiple-choice questions that must be done in four hours. Certified professionals must renew their certification status every three years
#11 Manager of Installation Certification
The Certified Installation Manager program, provided by the Flooring Contractors Association, equips warehouse employees with the knowledge and skills they need to excel in commercial flooring. This certification includes ten training modules, including resource scheduling, financial management, cost estimating, and work site material management. Students must finish all of the courses in one year, following which they will be assessed to see if they are qualified. A score of a minimum of 80% is required for certification. The CIM accreditation has a three-year validity period. To keep your certification, you'll need to complete 30 hours of flooring-related continuing education. Scholarships may be available for those with extraordinary flooring skills.
#12 Certified Production Technician (CPT)
The Certified Production Technician credential is provided by the Manufacturing Skills Standards Council. This qualification is appropriate for warehouse personnel who operate at every level of the manufacturing process, from managing raw materials to delivering finished goods.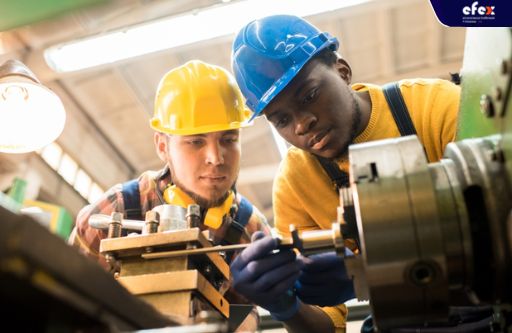 The CPT credential is made up of many tests:
Safety
Measurement and quality procedures
Production and manufacturing processes
Awareness of maintenance
Before being completely CPT certified, students must complete all four programs. This certification requires you to answer 80 to 101 multiple-choice questions. Students can take the exam in person at a training institution that has been authorized or take it online at home. To keep your certification, you must renew it every five years.
#13 Certified Safety Professional (CSP)
The Certified Safety Professional accreditation, given by the Board of Certified Safety Professionals, is for people whose major responsibilities include ensuring professional safety. Because warehouse employees' jobs entail evaluating worksite risk, investigating occurrences, and implementing effective risk controls, they can benefit from this qualification. A bachelor's degree from an approved university and 4 years of work experience in safety-related responsibilities are required for eligibility. Within one year of receiving acceptance for their application, students buy and sit for the CSP test. The exam is available online, and failing students must wait 6 weeks until retaking it. You must pay a yearly renewal fee and gain recertification credits every 5 years by remaining current with safety standards in order to maintain your certification.
#14 Certified ServSafe Food Protection Manager
The National Restaurant Association administers the ServSafe Food Protection Manager Certification, which is approved by the American National Standards Institute.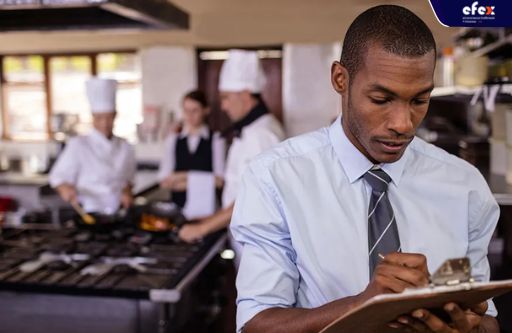 People working in the food service business can earn this certification by completing food safety training. This accreditation can help warehouse employees who work with food. Students can pick from a variety of learning options, including taking an instructor-led class, an online program, or self-study. The courses are offered in English, Chinese, Spanish, and Korean. A least a high school diploma, 2 years of training or schooling after high school, and 2 years of experience are required for eligibility. The test can be taken online or at one of the certified testing sites. You can renew your certification every five years to keep it current.
#15 Certified Healthcare Safety Professional (CHSP)
The Certified Healthcare Safety Professional certification, provided by the International Board for Certification Services and Management, prepares you in fields such as security, safety, hazardous material management, occupational health, and fire safety. This qualification can help warehouse employees in the health care and associated services industries. Applicants must submit two recommendation letters as well as commit to following the code of ethics. You must pay your renewal fee, and follow the code of conduct and qualification agreements to keep your certification. Recertification is required every five years, and it entails verifying 5,000 hours of professional work practice and tasks. Instead of proving your professional activity, you can keep your certification by retaking the test.
#16 Certified in Production and Inventory Management (CPIM)
The CPIM (standing for Certified in Production and Inventory Management certification), provided by the American Production and Inventory Control Society, teaches warehouse employees and other professionals how to move through the process of inventory after it comes to the warehouse. There are no prerequisites for this certification, and it is divided into two sections. Part one contains six courses, including supply planning, inventory management, and demand management foundations. Part one contains modules including inventory, continuous improvement, distribution, demand, and supply. Students can study in a variety of ways, including instructor-supported, instructor-led, self-study, or group learning. Complete both part one and part two tests within 3 years of each other to become certified. Every five years, complete a certification maintenance form to keep your certification current.
👉 Read More: Top 15 Warehouse Management Software For Small Business
👉 Read More: [Free] Top 20 Warehouse Management Courses In 2023
Conclusion
Warehouse management and supply chain management are two of the fastest expanding job fields, and both are considered rewarding careers. Pursuing the best warehouse management certification can offer up a slew of new possibilities in the logistics and supply chain industries. Not only enhance your technical skills, and remain current on trends and advances, but you can also land a higher-paying job.