3PL warehouse management system is a powerful support tool for users in managing inventory. With the 3PL, you will be able to manage your goods in and out of the warehouse in detail and with accuracy. Besides, you also gain the trust of customers and with that is the growth of revenue with the utilities that the software brings. So, let's find out what the 3PL warehouse management system is and its effect on your business.
What does 3PL warehousing mean?
3PL is an acronym for third-party logistics. These logistics were created with the main purposes included:
Purchase inventory from the supplier chain
Adherence to international or national road transportation standards
International, national, and local product shipping
Fulfillment services for pick, pack, and ship
Last-mile distribution
You can outsource to third-party logistics to achieve excellence in warehouse and distribution management while avoiding costly investments in transportation, inventory, equipment handling, and staff training. When considering outsourcing the 3PL, you will use it as a system to manage your entire warehouse. Therefore, the WMS software will simplify complex warehouse processes, reduce operating costs and make the decision of the business owner more correct. Before you go any further, however, you should have a thorough understanding of what you will get when hiring a 3PL service.
👉 Read More: 3PL Warehouse Services: Benefits And Offers
👉 Read More: All Cost To Rent A Warehouse In 2023
Advantages of the 3PL warehouse management
Ability to display goods in real-time
With inventory management software and the combination of ERP systems, you will be provided with real-time inventory and critical data. At the same time, the system also helps you to have an affiliate network with your suppliers and shippers from which you will get the best overview of the progress not only inside but also outside of the warehouse. This will be of great help, especially for a warehouse owner. You can easily find and use the warehouse management system when integrating your existing 3PL and your existing warehouse management system. This will help inventory management and order statistics become faster and more convenient. Additional features that this software offers include:
Client authentication is secure
No additional labor is required to create the customer report
Advance shipment notifications aid in meeting a demand for selecting and packing
Data accessible at any time and from any location
If you want these advantages, you can have bespoke solutions and additional ERP capabilities. This is simply attainable if you successfully adopt Odoo ERP.
Inventory management
For a commodity company, the fact that customers can control their goods is one thing that will have a big impact on customers' trust in the business. And this will be solved with 3PL WMS. When integrating this software into the inventory system, customers will be given detailed information about their warehouse status, shipping time, address current real-time, or time estimate will reach the customer. If you want the most accurate approach to getting real-time data on shipping items, you should consider optimizing tracking functions for SKU, component, serial number, or according to the shipment. Furthermore, your WMS ensures that you receive inventory activity information both inside and outside of the warehouse.
Billing 3PL
Billing is a key component of the overall transaction. It is difficult, time-consuming, and error-prone for transporters. However, you can simply prevent it with a 3PL WMS, which provides correct invoicing for a large number of transactions.
3PL software scalability
3PL WMS operates on a 'pay-as-you-go' basis. Small firms can easily change their requirements and sales volumes while maintaining client satisfaction. Similarly, as seasonal peaks increase, employing this smart third-party logistics solution makes it easier to handle products and shipments.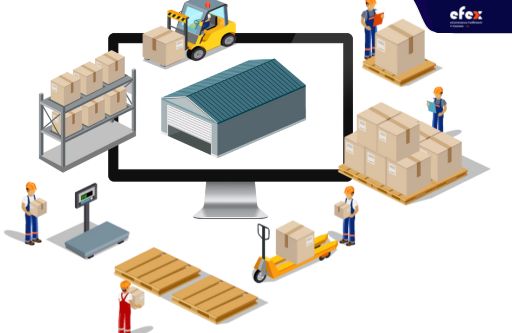 Capabilities Required for 3PL WMS Software:
Finding the right third-party logistics provider is important as you will be commissioned to manage one of the most important aspects of the business - order fulfillment. If you do not have careful consideration and make incorrect decisions, your company will risk losing money for a long time. Not only that, customer confidence will also decrease. So check out the 6 essential capabilities of 3PL software:
Modern technology
When transferring control of your company's order fulfillment process, you need to ensure that the system you use will always be up to date with the latest technology. This will help improve your inventory workflow over time. Modern WMS technology may automate and simplify procedures, reducing mistakes and expenses.
Functionality that is scalable
The major reason any firm companies outsource to a 3PL supplier is that their business has expanded beyond their ability to handle in-house. Your company's objective is to expand, therefore select 3PL software that allows for expansion.
Labeling Regulations
There are regulatory requirements for product packaging and labeling; an experienced 3PL supplier will be aware of these standards and have the equipment to meet them.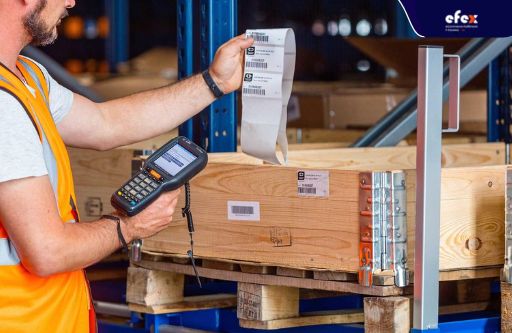 Architecture for Multiple Clients
Architecture for Multiple Clients It is critical to locate 3PL software that can handle order fulfillment and inventory for various clients, primarily worrying about 3PL providers instead of their consumers. 3PL software might be useful for firms that employ 3PL providers if they have many departments within a single firm.
Billing Operations
Billing functionalities, which are typical in 3PL technology systems, are critical to ensuring that bills are never underpaid or lost. This program assists in automating receiving, putaway, shipping, and storage so that charges for these services are always precise and on time.
Great value for you
One of the benefits of using a 3PL provider is that you don't have to pay for the WMS software yourself. So find 3PL warehouse management software that suits your business needs and is affordable and includes additional features like transaction tracking.
👉 Read More: 12 Tips to Setting Up A E-Commerce Warehouse Easier
Wrapping up
Third-party logistics, also known as 3PL service, is a useful solution for you to serve your customers and business needs. At the same time, it will also save you a lot of money to invest in more important parts. With 3PL warehouse management system service, you can increase customer satisfaction, thereby motivating the company to grow. Therefore, do not hesitate to use 3PL software right away.