When you operate an eCommerce business, order fulfillment is a crucial aspect of your business. You may realize that fulfilling orders in-house is no longer effective once your company expands. Now you need the help of 3PL warehouse services! Keep on reading this guide to obtain everything about 3PL and determine whether or not they're suitable for you!
What are 3PL warehouse services?
The outsourcing of eCommerce logistics procedures to a third-party company is known as 3PL logistics services. This service includes inventory management, warehousing, and order fulfillment. Besides, 3PL providers enable eCommerce retailers to achieve more, along with the tools and infrastructure to automate retail order fulfillment.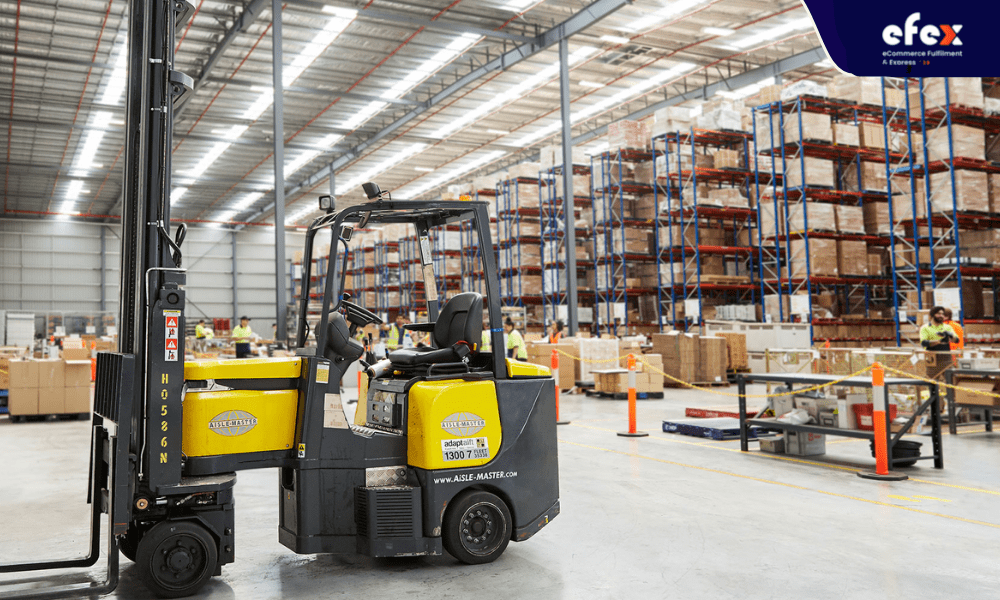 Where the term "3PL" comes from? No one knows. This term has already become popular since the introduction and rise of eCommerce in the 1990s and 2000s. At that time, 3PLs have extended their offerings, referring to the integration of warehouse operations and transportation services in the supply chain.
- Read More: Order Fulfillment Service: Benefit, Cost, And Who Should Choose
- Read More: Ecommerce Order Fulfillment Guide: Process And Strategy To Improve
8 most valuable 3PL services you should look for
3PL logistics services, aside from shipping orders, might differ based on the provider you hire. Here are some of the most useful features and logistical services that 3PLs often provide.
Inventory management
Inventory management is not simply storing your goods. By using a 3PL, you should be able to seamlessly sync inventory with your online shop, check actual-time inventory levels at each 3rd party fulfillment warehouse, and actively reorder goods to avoid stockouts. You may inspect the quantity on hand and check the units sold each day for each item when your 3PL receives and stores your stock. This allows you to see exactly which items you have ready to ship to your consumers. You even can transmit real-time stock numbers directly to your store's website, based on your 3PL's software and workflows, so your customers know right away if goods are out-of-stock.
2-day shipping
When you consider that the majority of big online merchants provide two-day shipping and free shipping, it's obvious that customers expect both timely and cheap shipment at the click of a button. Moreover, the location of the 3PL warehouse will help you boost the delivery process to meet customers' expectations. To do that, you should keep goods closer to the shipment destination.
Partnering with the suitable 3PL will assist you to provide affordable 2-day delivery to your consumers. The biggest expense savings for 2-day shipping arise from distributing your inventory across fulfillment facilities in different regions. Third-party logistics providers often contact shipping carriers that enable them to strike a deal at discounted rates for their customers.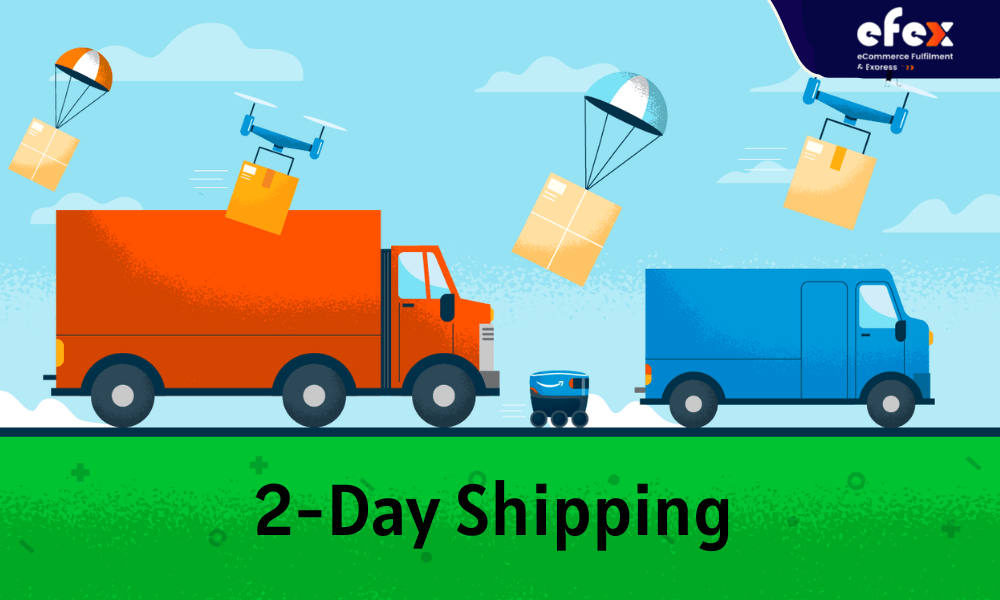 Distributed inventory
When dealing with a 3PL warehouse system with different warehouse locations, you can distribute inventory among fulfillment centers. As a result, each order is delivered from the warehouse nearest to your client. This is referred to as a distributed inventory model. 3PL logistics services with the proper technologies can streamline the order fulfillment process by utilizing strong algorithms that direct each order to the best fulfillment facility.
If customers' addresses are spread out throughout the country, splitting your goods among the many fulfillment locations will be more optimal. This brings your inventory closer to your delivery destinations, allowing you to provide guaranteed two-day ground shipment. Furthermore, you can save a lot of money over expedited air shipment. In fact, distributing inventory is not the most cost-effective option for all businesses, especially when the shipment volume is not too high.
However, if your online business expands, a network of fulfillment centers will enable you to reach out to more clients more efficiently. Distributing inventory in the 3PL warehouse system also allows you to ready if one of your fulfillment centers is unable to fulfill your orders in some bad conditions. Inventory management is helped by distributing inventory: if you keep things in different locations, you'll have a backup supply if one runs out.
B2B and DTC fulfillment
If you're using a multichannel logistics strategy, hiring a 3PL that can take both B2C and B2B fulfillment will make things easier. This allows retailers to sell throughout the full B2B ecosystem, including retail dropshipping and wholesale shipping. You may choose one 3PL to consolidate multichannel inventory management as well as fulfillment, operating as your back-end logistics center, whether selling on your websites or selling in brick-and-mortar stores.
Returns management
Processing returned purchases and integrating with returns software is what 3PL suppliers can assist your returns management in improving the customer experience. While acquiring visibility into eCommerce returns, you may decide to have them refilled, quarantined, or disposed of.
Kitting & customization
Creating a remarkable unpacking experience for your business can help it stand out in a crowd and create a lasting impression. 3PLs can assist with this by providing the following services:
Custom gift notes
You may use 3PLs to give customized, personal gift messages to your customers, and have them printed, allowing customers to write sincere remarks to their recipients.
Custom packaging
With custom packaging, you can make a purchase stand out. 3PL logistics services can easily identify the proper custom package size for every order combination, including custom boxes, custom mailer packing options, and even customized inserts.
Kitting refers to a value-added service given by most 3PL suppliers for some tasks such as attaching a sticker to every item, inserting your branded dunnage to the order, creating boxes, packaging goods, sealing items, and more. This service allows you to customize how your inventory is prepared for consumers.
Custom sender labels
Using shipping labels with your brand name can increase brand awareness during order delivery. Moreover, you can also assist create a best-in-class delivery experience from the time your order hits your customer's door when you put your brand's name instead of 3PL suppliers on the outside of the package.
Advanced data analytics
To brands, data has become a competitive advantage in this technology ere. Free analytics solutions with statistics and detailed insights are available from 3PLs to assist you with everything from year-end reporting to enhanced supply chain decision-making.
International fulfillment
Expand your brand globally with a 3PL with physical locations in many countries and even cross-border solutions. You get a full worldwide fulfillment solution with one account to control all warehouses, orders, inventory, and more, when all of a 3PL's fulfillment centers run on the same warehouse management system, use the same SLAs, and use the same support staff.
What are the benefits of working with a 3PL?
Outsourcing fulfillment to a third-party logistics provider has several advantages. While various 3PL suppliers offer various capabilities, they all provide solutions for inventory management, packing, and shipping, resulting in trustworthy logistics systems and aiding a business to optimize profits.
Save time and money
Partnering with a 3PL will help you avoid looking for warehouse space for purchasing or renting, logistical operations, staff, and equipment for in-house fulfillment. Fulfilling orders by yourself costs more expensive once your firm expands. Warehouse space, forklifts, other infrastructure, warehouse management software (WMS), hiring and labor costs, workers' compensation, and liability insurance are all included in these costs.
👉 Read More: All Cost To Rent A Warehouse In 2023
- Read More: Order Fulfillment Cost: All of the Fees You Need to Pay
Leverage industry expertise
Working as an eCommerce specialist probably takes all your time to learn about shipping and logistics. That's time for 3PL logistics services to come in. Your 3PL warehouse system will be informed and up-to-date on the newest industry trends and complexities by eCommerce logistics experts. Besides, 3PL suppliers also connect with the technical resources and partner network, such as marketing agencies and bespoke packaging suppliers to continuously optimize and enhance supply chain efficiency to assist boost eCommerce growth.
Expand your reach
Your business's growth will be limited if you only sell in one region. One of the effective solutions is to find 3PL suppliers and partner with them. Therefore, you can expand your business to other regions. In-house fulfillment lacks the extensive network of fulfillment facilities that 3PL businesses provide. A third-party logistics provider with fulfillment facilities in main US cities can help you cut shipping costs and order transit times. Indeed, shipments that go across many shipping zones might be more expensive if they are shipped from a single location. Working with a 3PL will avoid this situation occur.
Efex - one of the best 3PL Warehouse Services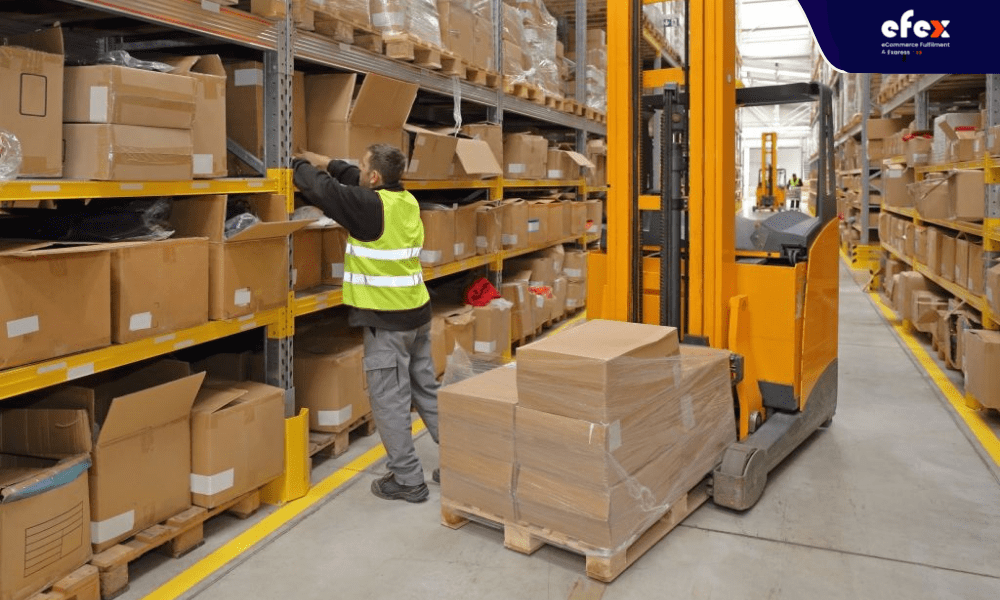 EFEX provides multichannel order fulfillment services for thousands of companies globally. You can integrate your sales channels and configure your shipping options within EFEX's system. Once setup is complete, EFEX can start fulfilling your orders right away. EFEX handles picking, packing and shipping orders as soon as they are placed, so you don't have to worry.
You have full visibility and control over your orders, tracking them in real-time as they go through the fulfillment process, and monitoring inventory levels, overall costs, and opportunities for improving your fulfillment strategy through EFEX's advanced OMS and WMS software.
EFEX utilizes a network of micro fulfillment warehouses strategically located in Vietnam near population centers, enabling quick nationwide order delivery.
Who should consider outsourcing their fulfillment logistics to a 3PL
Almost any online shop may profit from fulfillment outsourcing. Here are 2 factors that you're ready to outsource fulfillment to 3PL suppliers.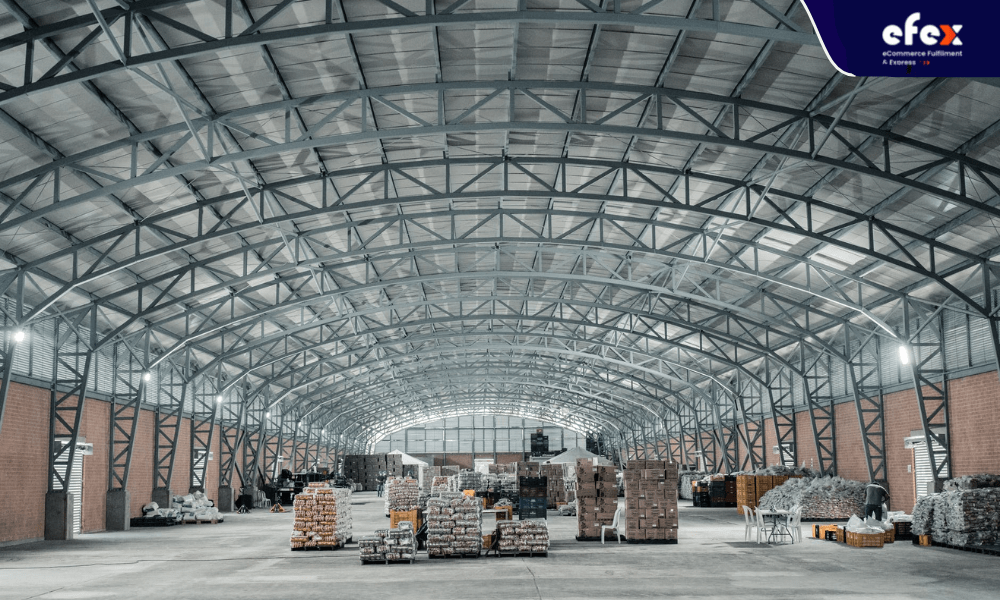 You're running out of space to store inventory
You'll need more inventory on hand once your order volume climbs. It can be difficult to locate storage space if you're fulfilling orders from the house. A 3PL warehouse may spare you from a cluttered garage or living space, as well as fights with significant others or roommates. Outsourcing inventory warehousing and order fulfillment to a third-party logistics provider will help you maintain organized inventory more efficiently. Moreover, you will not worry about inventory storage when expanding your product line.
You want to offer free 2-day shipping
Amazon has established free 2-day delivery as the eCommerce standard. However, if you self-fulfill orders, offering free 2-day delivery might eat into your profit margins, especially if you're delivering expedited 2-day air rather than ground. Collaborating with a 3PL will help businesses of all sizes make free 2-day delivery more practical and reasonable.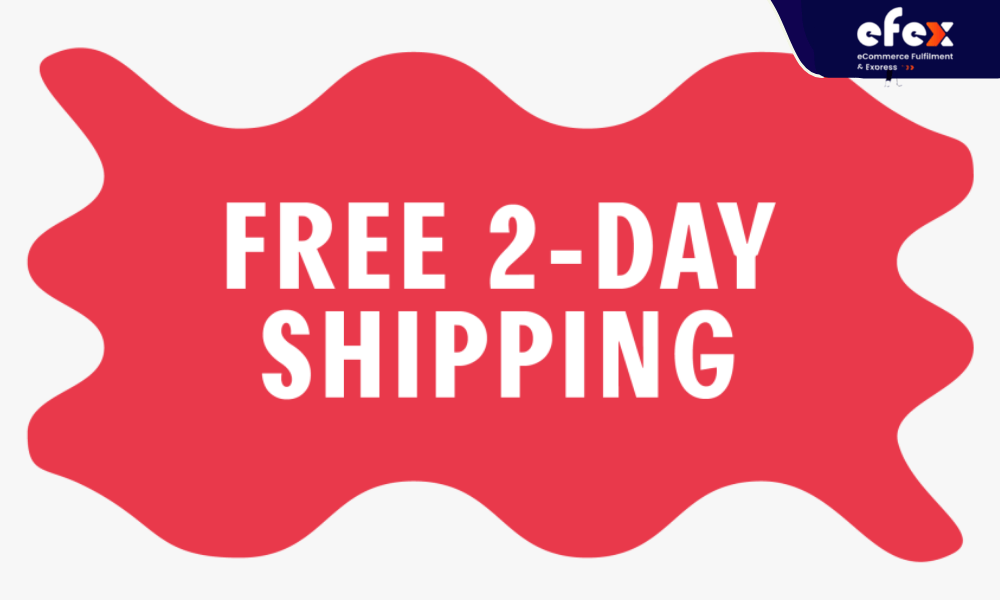 How to choose the best 3PL company
Choosing a 3PL provider you can trust to manage your inventory, and surely help you expand your business is critical. Nevertheless, finding out a 3PL warehouse that is most fit for you might seem endless. Here are three crucial criteria to discover a good match for your company.
Do your needs require more than basics?
Consider searching for a strategy that extends further than the standard pick, pack, and ship model when outsourcing order fulfillment. This implies that the 3PL collaborates with all components of the retail supply chain, rather than just helping one portion of the fulfillment process. This contemporary approach to fulfillment will help your company make better supply and demand decisions and provide a better overall experience for your consumers.
How does their technology work?
Technology is one of the most crucial aspects of choosing a fulfillment solution. To check, there are two primary technological aspects to consider: 3PL's technology that works with your online store and the software of the 3PL warehouse system to leverage data. A technology-enabled 3PL, which is made up of these two aspects, is a company that specializes in developing efficient, integrated shipping and fulfillment solutions for eCommerce companies. Besides available fulfillment services including warehousing, picking, packing, and shipping, the 3PL's technology assists with automation, order, and inventory management, to manage orders and handle eCommerce returns.
Where are their 3PL fulfillment centers located?
When it comes to 3PL's location, not only their headquarters or offices are mentioned. The number of fulfillment centers that they own, and their locations are the information you need to gain. As a result, this information will enable you to identify if you can provide your consumers with the quickest service and most cost-effective 3PL shipping options. The number and location of 3PL warehouse also help you with the development of your shipping plan, which may include distributed inventory and two-day shipment.
Conclusion
The appropriate third-party logistics service provider may grow your business by relieving you of the burden of storing and delivering items and allowing you to guarantee clients faster delivery times. Hopefully, the above guide has provided you with enough information to comprehend 3PL warehouses services and select the most appropriate and trustworthy 3PL providers for your business.