A warehouse management system is a useful tool for those managing a warehouse. This software helps to better manage, save more time, and increase employee productivity. In this article, we will tell you what is the warehouse management system? Its benefits and what you should keep in mind when choosing a warehouse management system that is right for your business.
What is the warehouse management system (WMS)?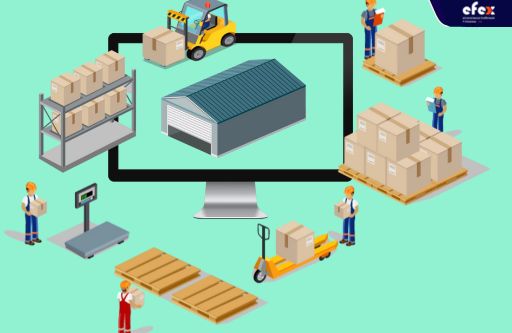 A Warehouse Management System (WMS) is software that handles all day-to-day activities in a warehouse and serves as the basis for any other technological systems that may be implemented. WMS capability is incredibly broad, encompassing everything from location management and receipts to order picking, packaging, and shipping, as well as inventory management. Most WMS software provides customer management tools for public warehouses, commonly known as third-party logistic warehouses (3PLs), such as customer notifications and portals to enable them. customers check their own inventory. Extensive reporting and data analysis tools that provide inventory tracking insights for both warehouse users and customers are one of the features of the WMS solution.
What Is the Purpose of a Warehouse Management System?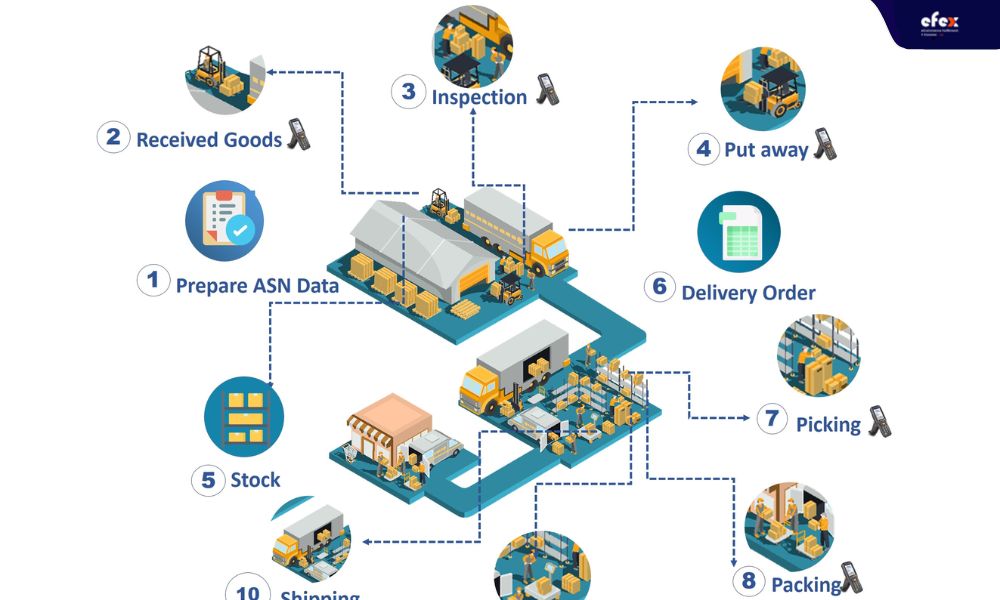 The primary goal of a warehouse management system is to assist businesses with an optimized warehouse by finding the proper layout of employee workflows and stock storage. It maintains all types of inventory so that products can be found on time and assists in supply chain management by tracking goods anywhere and at any time. All RFID tags, serial numbers, and barcodes are supported in this software. The WMS software is even capable of eliminating the human inventory requirement on a regular basis if you wish.
👉 Read More: What Is Warehouse Management In Logistics? Benefit And Challenges
WMS software enhances the warehouse process by introducing structured processes for selecting, receiving, shipping, and storing items, increasing satisfaction and reducing work-process errors. You may also link the software to other departments, such as customer service. This will help customers update order status, and real-time delivery process, thereby improving the buying experience. The warehouse management system not only increases productivity, but also reduces costs, and improves service using built-in communications and automated processes.
Why Do You Need a Warehouse Management System?
Running a warehouse is significantly easier if you know how to effectively apply WMS software as it provides step-by-step instructions and checks that processes are being performed correctly at each stage. It has the ability to eliminate undue confusion caused by human inadvertence from a paper-based strategy to improve the quality of work, speed of delivery to customers as well as the quality of customer care service.
👉 Read More: 3PL Warehouse Services: Benefits And Offers
Furthermore, WMS allows you to regulate your inventory since it gives real-time visibility of what's going on in the warehouse as well as past data based on monitored data to help analyze market patterns and needs. Warehouse management systems allow businesses to take steps to compete better in the market, provide customers with better experiences, keep up with constantly changing needs and improve their supply chains.
Who is a Warehouse Management System for?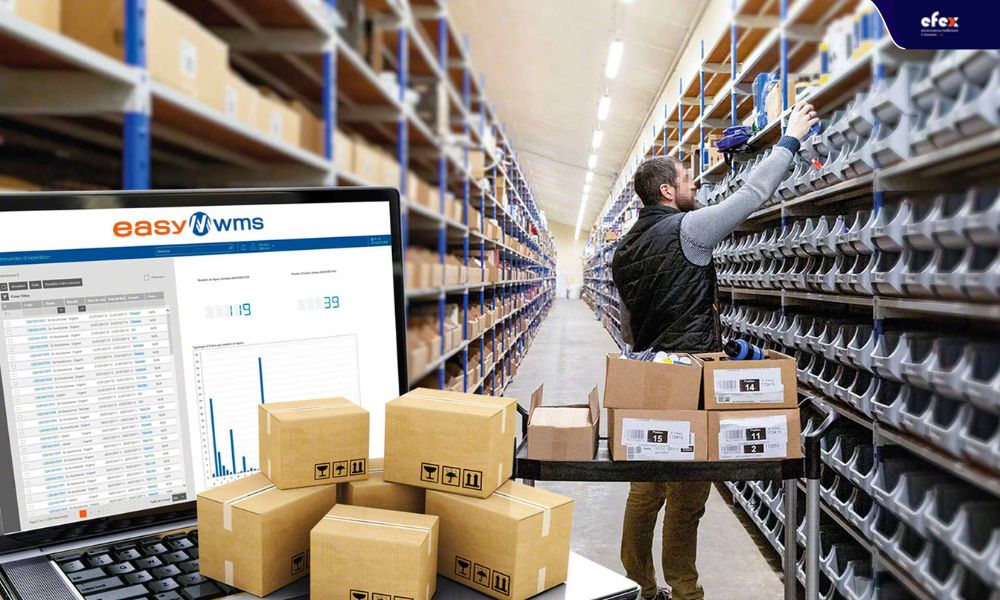 If you are running a warehouse and want to have good competition in the market, the warehouse management system is definitely not to be missed. Paper-based strategies often experience errors or inefficiencies. It will take a lot of your time if you don't want customers to turn their backs on your business. WMS software is used in many businesses, but the following six industries are the most popular:
Manufacturing organizations require a warehouse management system to keep track of all types of inventory, from raw materials to final goods. To support the increase in online orders, retailers will need a warehouse management system so that consumers can track inventory at their traditional store locations and schedule pick up. goods or delivery.
The food, beverage, and health care items industries all require WMS software that meets the unique requirements of items that may expire or degrade, ensuring they are properly stored. way and deliver on time.
Third-party logistics (3PL) manages warehouses for many companies, so WMS software is important for these organizations to keep customer items separate and independently maintained.
Wholesale Distributors: These people move huge amounts of goods, a WMS that simplifies companies and reduces labor costs.
What Are the Advantages of WMS Integration with ERP?
Process improvement
The WMS system will automate paper-based and manual processes, such as inventory tracking and labeling, optimize warehouse architecture, establish more efficient warehouse routes, and prioritize items, an important goal in developing the company. From there, it will be more convenient for managers as well as employees to work more efficiently and effectively. With WMS, confusion caused by planning or working by hand will almost no longer happen.
Reduce your costs
With the warehouse management system, you will be able to minimize labor costs by shortening the time to check everything, reducing the waste of warehouse space with a more optimized, improved warehouse space design. inventory visibility to reduce storage requirements and automate work processes to avoid mistakes.
👉 Read More: All Cost To Rent A Warehouse In 2023
Improve customer experience
The customer experience is also significantly improved thanks to shorter delivery times, fewer errors, and good order updates. In addition, supplier relationships are improved thanks to faster delivery approval and more supply orders.
Supply chain improvement
Improved warehouse visibility and efficiency also contribute to supply chain optimization through faster procedures and improved demand planning.
Increase inventory visibility
Real-time data, status, and stock status tracking using serial numbers, barcodes, and RFID tagging to track inventory movement in stock while maintaining optimal inventory levels
Labor management strengthened
Labor forecasts and KPIs are integrated with WMS to let you know when to hire and how to optimize staff and shifts to distribute work and create more effective work schedules. Labor management strengthened
Increase Employee Morale
Employees have the opportunity to deliver more value and feel more empowered with accurate automated processes, improved data delivery, and the ability to display cargo and distribution information. work more efficiently, improve employee satisfaction and increase interest in work.
Increased security
Thanks to WMS's systematization capabilities, your warehouse management activities increase accountability, reduce illegal data access and create an audit trail.
Allows continual improvement
Data and display capabilities assist in identifying bottlenecks and improving them for smoother movement. For example, warehouse management software can self-present situations like "what if" to calculate possible changes and analyze whether those will affect operations. business-like.
How Do You Select the Appropriate Warehouse Management System?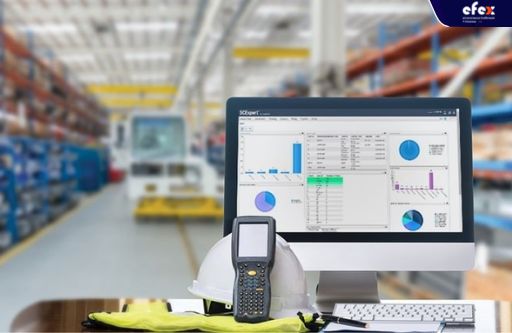 Here are some important factors to consider while choosing the best WMS for your company:
Budget / ROI
Examining the benefits of a warehouse management system will give you the basis for calculating your budget. You will receive a return on your investment in the following ways:
Process improvement and efficiency
Cost savings through increased efficiency and improved inventory management
Improved customer service leads to higher income and customer retention
Increased accuracy leads to reduced rework and improved decision-making
Increase transparency and traceability
Productivity has increased
Improved use of space
Functionality
Look for solutions that will fulfill the most vital duties for your firm. You'll need the following items:
Inventory movement tracking in real-time
Improved usage of personnel, equipment, and space
Increased selection, packaging, and dispatch precision
Improved operational visibility
Modern technology such as barcoding, serialization, RFID, mobility, and so on
Supplier
In order to find a suitable supplier, you should try the following steps:
Find the vendors and solutions that will best meet your business requirements and budget. Things to note can be mentioned as:
Do they have experience in your field?
Is their WMS a standalone application or is it fully linked with their ERP system?
Do they have the ability to upgrade their business?
Are they helpful and friendly?
Is customization required?
Make an Information Request (RFI).
Describe your company
Make a plan for your future business
Provide details regarding your warehouse volume
Describe your goals for using the WMS
Inquire about the time it will take to see an ROI or the time to value.
Timelines for implementation should be requested
Inquire about their firm, including:
History
The number of sites that use their WMS
Plans for future product development and a product roadmap
Functionality
Customers who are similar
Successes
Support
Make a list of preferred vendors/solutions.
Watch demos, presentations, videos, and other materials to learn how their solutions work.
Collect and discuss pricing proposals
Check out the references
Choose your solution!
👉 Read More: Cold Storage Warehouse: Definition, Types, And Construction
Conclusion
Understanding what a warehouse management system is and its effects on your business will be a stepping stone for you to make the right decisions to improve the quality of working in your warehouse. You should take the time to study this software and choose the warehouse management systems that best suit your business needs and budget. That way, the company will increasingly develop in terms of quality of work.