Managing inventory provides a variety of issues in any industry, but it is especially difficult for apparel inventory management. If you are working in the clothes sector, you are undoubtedly entrusted with replacing obsolete fashion items with new ones and introducing new clothing alternatives to your inventory at least once a season, which might imply you have to adjust the product offerings of your inventory on a frequent basis. To understand and manage the apparel inventory better, let's read through this article right now!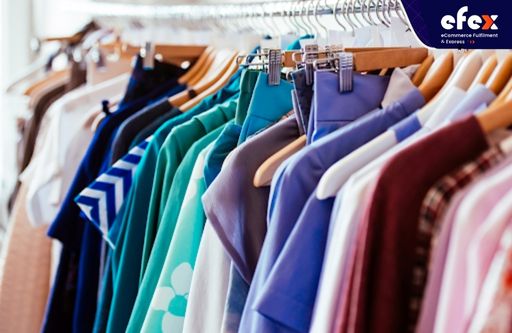 What Do You Know About Apparel Inventory Management?
At its most fundamental, inventory management is the act of tracking, controlling, and keeping an ideal inventory level. Apparel inventory management records all the movement of clothes, jewelry, shoes, accessories, and other related products. Every piece of apparel travels through numerous hands, from the raw materials suppliers to the textile makers to the quality control inspectors to the ultimate buyers.
The Importance Of The Apparel Inventory Management
Nowadays, clothing businesses, fashion retailers, and apparel corporations manage inventory across physical storefronts and internet platforms. Fashion sellers must swiftly offload hot-selling products. They must order things that will become trendy in a month or perhaps a week.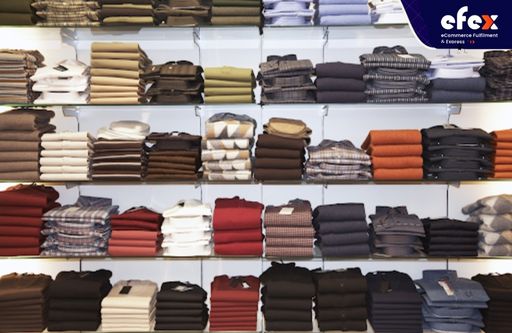 Meanwhile, the costs of everything are rising. From large luxury brands to tiny fashion firms, they must do all possible to improve efficiency. Brick-and-mortar shops are searching for methods to enhance their customers' shopping experiences, but internet buying is becoming increasingly appealing to buyers. By improving inventory allocation, large corporations may better connect their supply networks with global markets. Effective inventory allocation tactics assist companies in avoiding overstocking or understocking at both online and physical locations.
- Read More: Order Management System: Definition, Process And Value
- Read More: Order Management System For Ecommerce: Definition, Key Effect, Benefit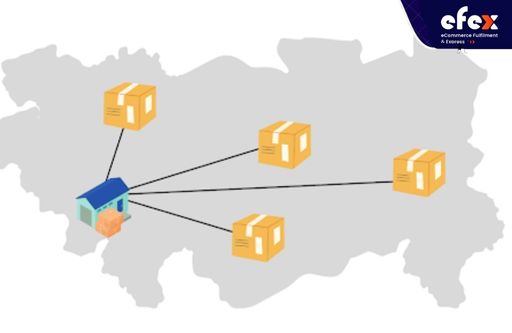 Inventory is scattered across many warehouses, storefronts, and internet outlets in complex retail settings. However, shops must avoid empty shelves due to a lack of inventory. They must also prevent congested back rooms caused by excess inventory. Allocating inventory necessitates calculating the appropriate service levels for each site and optimizing stock to enhance sell-through and prevent waste. Local buyer demand at every location must be considered, and the ideal amount of inventory to deliver to every store must be calculated.
Sometimes, there are some buyers' purchases that must be fulfilled immediately while others are not quite as pressing. Inventory management allows warehouse managers to arrange which order should be delivered first depending on the date and by buyers. Clothing businesses must assess the danger of stockouts against the threat of waste or markdowns when allocating inventory. This entails considering the rate for the inventory moving from distribution facilities to retailers.
There are many issues to consider, such as whether the warehouses' space or the stores' shelves space is available, how to deal with inventory when there is something happens, how much it costs to reallocate, and how long it would be.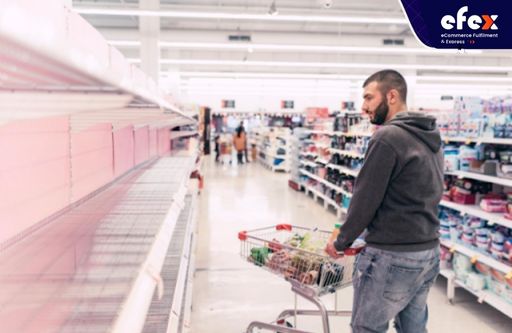 The apparel industry has now been transformed by technology. Apparel inventory management, which used to rely on hand-filled spreadsheets, is now used on software. The required inventory allocation data is becoming more available as AI and machine learning progress. Even small and mid-sized merchants and enterprises may have the access to the data analytics that enable this improvement. Apparel inventory management technology is applied for a variety of purposes, including minimizing stockouts and overstocks by managing stock levels.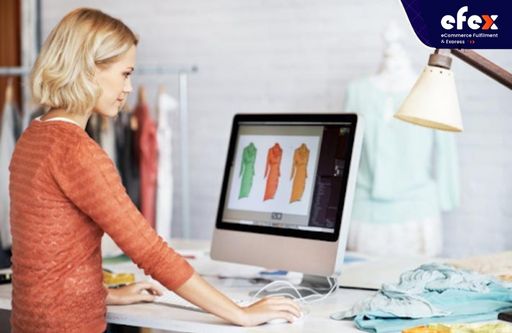 Last but not least, security is a problem that businesses utilizing antiquated technology will be unaware of. Hackers adore outdated software. They seek methods to exploit older software because the initial vendor no longer supplies patches to address such vulnerabilities. Apparel firms that use outdated inventory management software may be placing their operations in unnecessary danger.
What Are Advantages Of The Apparel Inventory Management?
Here are some benefits that apparel inventory management can help your business:
Decrease Inventory Mistakes
Modern inventory tracking tools may help your company decrease mistakes. Forecasting mistakes, for instance, cause major difficulties. if you order too much, you will have to mark down stock to transfer it. In contrast, you will lose sales. You are also passing on the cost savings that come with acquiring products in bulk.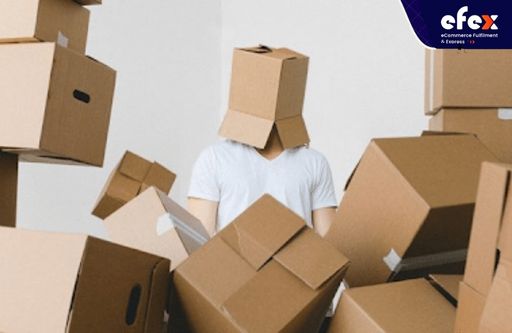 Inventory mistake reduction should be a major concern. Every order is processed by workers who take responsibility for picking, checking, staging, and loading. The chance of delays and canceled purchases increases when you use paper pick tickets to extract orders. With a contemporary WMS, your staff may utilize barcode scanners to identify the items they receive, select, and send without requiring them to manually type the product code or precise identification.
Instead, the barcode scanners will automatically gather this data. The data then is transmitted in real-time throughout all of your warehouse's divisions, potentially reducing mistakes in purchasing, invoicing, and sales. Orders are tracked as they are completed by your personnel using powerful inventory management. You can receive immediate notifications regarding missing pieces and faults in manufacturing documents, such as materials bills and orders.
This implies that anyone who works on an order is aware of its progress and position in real-time, eliminating the need for printed pick tickets. Once your customer service team predicts arrival times for your consumers, they will know when products will be shipped and be able to correctly convey that data. This means customers are happier with your company, and they are more inclined to buy from you once again since they can trust the shipping information you provide them.
Cut Carrying Costs
Apparel inventory management is expensive. Although inventory is an unavoidable element of doing business, having too much stock may be a burden on your company. Successful businesses keep a steady cash flow, which they cannot accomplish if money is locked up in things such as increased worker hours for inventory management, greater space for inventory storage, or higher insurance rates. Furthermore, having too much stock increases the risk of loss due to damages, missing products, or thefts situations.
- Read More: Order Management System Examples for Functions
- Read More: How to manage inventory effectively in 3 minutes
- Read More: Raw Material Inventory Management: Example And Benefit
Minimize Out-of-stock Inventory
Reduced stockouts are critical for any store since they can result in lost revenue and disgruntled consumers. Retailers may prevent being out of stock by managing their apparel inventory.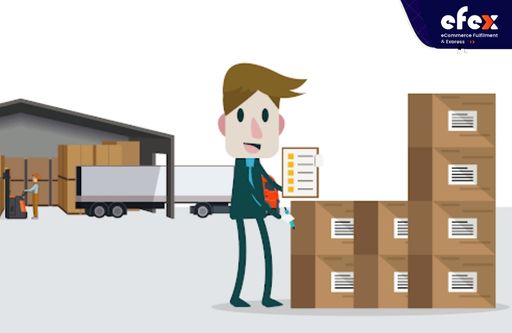 Minimizing stockouts can assist businesses in ensuring that they have the proper quantity of inventory on hand and are not running out of merchandise or overstock. retailers may reduce the likelihood of a stockout by employing these techniques.
Improve Supply Chain Precision
Warehouse optimization, real-time product tracking, packing precision, and timely delivery all to the success of the supply chain. Inventory management software, when used internationally, enables fashion retailers and garment corporations to trace their whole supply chain in detail.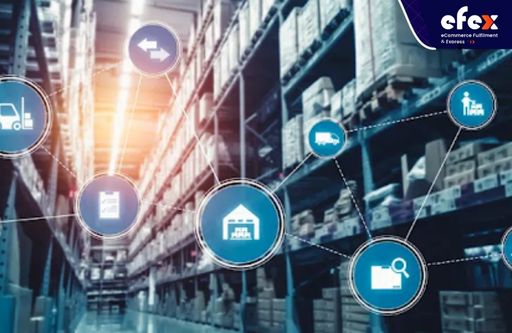 From raw fabrics to completed clothes, today's inventory software increases the precision of your supply chain fulfillment. You and your supplier partners take responsibility for having the proper volume and combination of items on hand at all times. Software may assist you to control your stock and product deliveries while also increasing accuracy across your supply chain.
Enhance Planning And Predicting
Even though the obstacles differ widely depending on the firm and market, the most profitable garment businesses today rely on accurate demand forecasts. Inadequate planning and predicting will cause stockouts, obsolescence, inefficient use of resources, overstock, and rushed orders.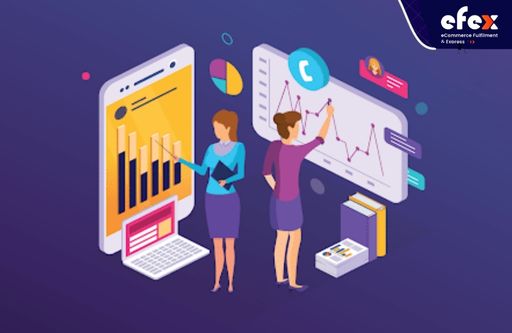 Accurate prediction enables you to satisfy client demand more effectively while minimizing overall operating expenses. The MAPE which stands for Mean Absolute Percent Error can be used to calculate accuracy in the supply chain.
Improve Fulfillment
Whether customers are shopping online or in-store, you will want them to have the greatest experience possible. This includes synchronizing inventories and tracking fulfillment throughout all consumer retail channels. The sophisticated order management tools may provide you with complete visibility into new orders and the company's growth, as well as handle shipment and transportation. They will interact with your back-office systems, allowing you to track orders from field salespeople. They allow you to make any required order changes before you process every order.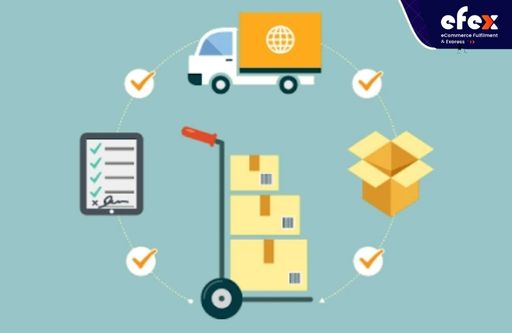 Enhancing the fulfillment process entails utilizing robotic order processing at all touchpoints, including warehouse management, customer care, and administration. Modern technologies can check consumer credit, assure precise pricing, and expedite delivery while reducing processing mistakes.
Streamline Manufacturing
As more clothing companies include services like customization into their brand, they have taken over more manufacturing responsibilities from manufacturers. Maintaining inventory in accordance with orders requires understanding exactly what material resources and raw materials are necessary, whether you are managing in-house manufacture or working with a contract manufacturer. It entails planning production and calculating timelines. It entails keeping track of finished items and distributing them to sales orders.
Apparel Inventory Management Techniques
There are several tactics specific to garment inventory management that fashion businesses consider.
Paper-based Technique
Small businesses might prepare a list of their products and count them manually. This could entail categorizing a sheet and then creating subcategories for various styles. The benefit of this strategy is that it is affordable and simple to apply to tiny, boutique stores. However, the disadvantage is that this approach does not scale as your firm expands. It is also more vulnerable to human mistakes, regardless of size.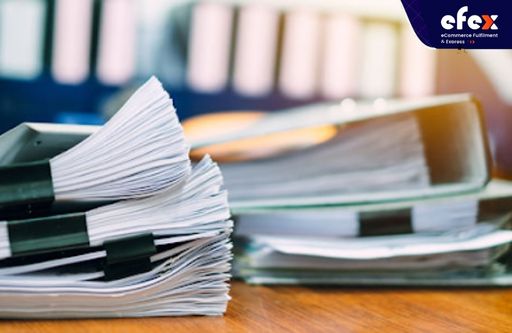 Spreadsheet Technique
The spreadsheet approach entails keeping track of your stock utilizing Google Sheets or Microsoft Excel. Counters manually count things with pens and paper before entering the data into the main spreadsheet. For smaller firms, adopting a spreadsheet is a definite upgrade since it enables them to store data, create new categories and subcategories by simply entering rows and columns and perform basic data analysis utilizing the spreadsheet's capabilities.
If shops use a cloud-based solution like Google Sheets, they may also receive inventory management information on the move. This approach, on the other hand, is just as susceptible to mistakes as the pen-and-paper technique, perhaps even more. There is a possibility of counting mistakes during the count as well as when the data is manually inputted into the spreadsheets.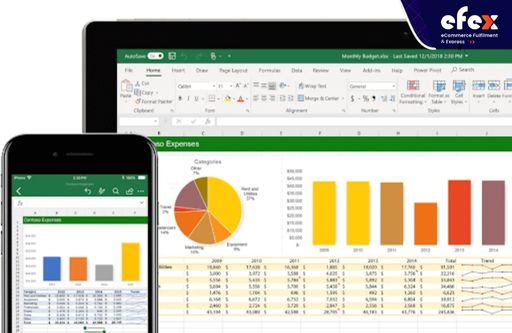 Furthermore, if you are not utilizing a product like that, there is a risk that several file versions are floating about, implying that your clothes inventory management system lacks a single truthful source or master data frame.
Apparel Inventory Management Software For Smartphones
The most basic types of mobile-based tools will let you photograph an item, take notes, and upload the photo and data to the cloud. More advanced versions enable you to scan things with an SKU barcode and have the data instantaneously transferred to your system. When the inventory count is finished, you may download the data in the CSV file.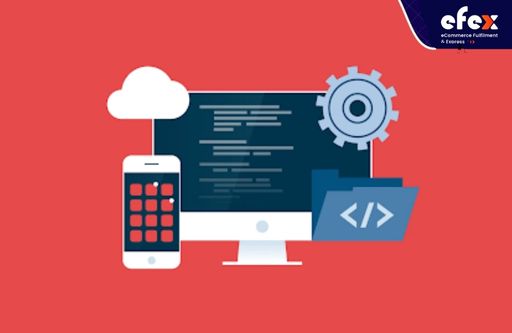 Employing mobile scanners is an excellent strategy since it removes human data input, which is frequently prone to mistakes. Furthermore, it makes counts available instantaneously through the cloud platform. This data is offered as a downloaded file or through data visualizations, based on the complexity of the app.
Integrating Of An ERP Tool With A WMS
Larger garment firms should utilize enterprise resource planning which is known as an ERP application that integrates with a WMS. An ERP unifies all back-office processes to form a professional data environment and allows optimization via automating. This implies that the inventory management system communicates with the order management system, which communicates with the WMS. The WMS helps in automating warehouse procedures to provide adequate monitoring of items from the time they arrive at the warehouse until the time they are shipped. Pick route optimization, cross-docking, and dock planning are all duties managed by warehouse inventory software.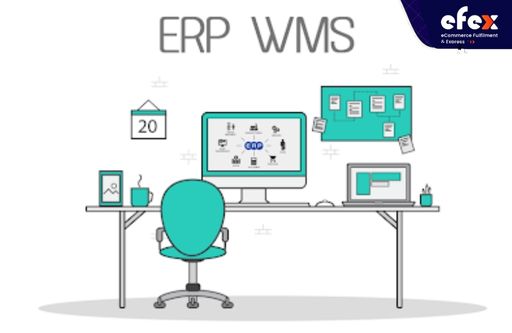 Apparel inventory management requires a system for major companies. Orders can be placed through a variety of methods, including the internet, social media, applications, and in-store. In addition to new purchases, they must handle order returns by email or in-store. Customer expectations for shipping timeframes are increasing year after year, affecting all of these tasks. An ERP with a robust system simplifies clothes inventory management for omnichannel firms.
Once an order is received, it is processed by the order fulfillment system, and the inventory management system is then updated. Scannable barcodes or RFID tags are commonly used in these systems. Even with a lower scale, small to medium-sized merchants should examine the ROI of an integrated solution.
For example, a system that has POS connectivity would be a fantastic way for shops to maintain their stock accurately. When a consumer makes places an order, the system automatically updates, which improves count precision. Managers can also reduce the frequency of physical stock counts because they have continuously updated data references.
The Difficulties Of Apparel Inventory Management That Businesses Can Face
There are several aspects of the garment sector that might make merchants' clothes inventory management operations more difficult. Retailers should keep an eye on these changes, determine how much they affect their operations, and plan appropriately.
One Of The Largest And Most Important E-commerce Sectors
Apparel can be either the biggest or the second biggest e-commerce sector following consumer electronics. It is unquestionable that customers want to buy clothes online, receive these items just in a couple of days, and have the ability to return them if necessary. Therefore, merchants want integrated garment inventory management software that offers a consistent consumer experience while also providing real-time inventory data.
Besides, online catalogs also need to be appropriately connected with the system as well. Customers desire current details about the availability of various clothes, styles, sizes, and colors. However, customers are not enough! You will also need real-time data on what is and is not selling through your different internet platforms. A closer examination of the data may indicate that just these clothes are selling out while the others are not.
As a result, you may make an informed selection and buy only the popular ones, allocating the remaining funds elsewhere.
Rapidly Changing Trends And Complex Demand Forecasting
Predicting demand is an important aspect of managing inventory, particularly fashion inventory management. Fashion is a trend-driven industry and quick fashion companies such as Zara and H&M are no exception.
Apparel firms who want to remain ahead of the competition engage in demand planning analytics solutions that monitor the industry and forecast customer demand depending on trends and what famous people are supporting. They may also design successful launches using past data since it allows executive purchasers to invest in the correct items while avoiding undesired or outmoded inventories.
In the modern time, this "just-in-time low-cost-fashion" approach of the Zara brand is required in the fast-paced world of internet commerce. That is why big brands are turning to big data to provide their customers with what they want.
Apparel Inventory Management Can Be Made Or Broken By Channel-Specific Trends
When merchants consider micro-segmentation, they frequently consider dividing down goods depending on certain criteria such as styles, colors, materials, or sizes. However, another effective segmentation approach that can assist clothes sellers with inventory management is channel segmentation.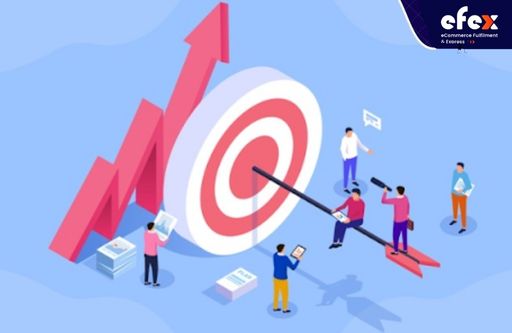 If you are running an omnichannel company with many physical locations and online stores, there is a potential to further improve your apparel inventory management. In rare circumstances, you may be able to relocate merchandise that was previously deemed outdated.
Successful Apparel Inventory Management Maintains Retailers Succeed In A Fast-paced Industry
Although apparel sales are increasing, it is not as easy business as you think. Fashion firms will rely on improved apparel inventory management systems to satisfy demand while maintaining inventory levels realistic in the face of changing customer expectations and a rapidly growing e-commerce industry.
Apparel Inventory Example
A fashion manufacturing company has already produced a batch of dresses for distribution to various points of sale. Because of the increased demand for soap, it reorders raw materials to begin manufacturing the next batch. In this situation, raw materials such as fabric, zips, and other accessories related to the dress manufacture ordered in advance serve as the business's inventory. And the final items that have already been delivered serve as inventory for retail locations that will sell dresses in the future.
Conclusion
In the fashion industry, it is no surprise that certain traditional inventory management standard procedures must be implemented. However, real-time inventory automation now enhances accuracy while saving time. Inventory management software today allows business owners to adapt swiftly to new trends as well as other changes in market needs, which leads to better apparel inventory management.