Vietnam has drawn numerous international investors and foreigners to live and work due to the rapid development of Vietnam's economy in Southeast Asia. Indeed, Vietnam's 2.9% economic growth, which outperforms every other Asian nation, as well as strong governance, political stability, and ease of doing business, have contributed to this. Regarding the real estate market in Vietnam, this sector has responded to rising manufacturing demand by boosting industrial rents by 10.6% in 2020 in HCMC, according to Cushman & Wakefield. Because of increasing demand from international investors, rental prices have grown by an incredible 90% from 2017 to 2020. As a result, one of the most often asked questions among international investors is, "Can foreigners buy real estate in Vietnam?" To find out the answer, keep reading the article below. We also provide you with a comprehensive guide on buying property in Vietnam.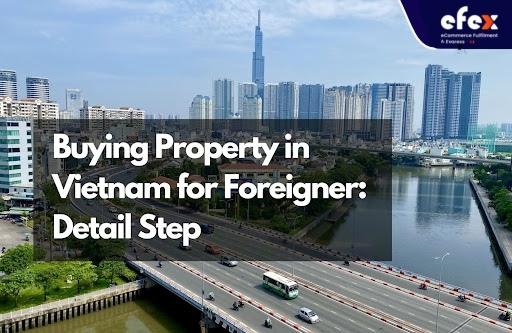 Can foreigners buy property in Vietnam?
So, Can a foreigner buy property in Vietnam? Yes. Foreign individuals and investors can acquire Vietnam properties as long as their financial abilities are sufficient.
- Read More: The Best Fulfillment Service in Vietnam
- Read More: Best warehouse service in Viet Nam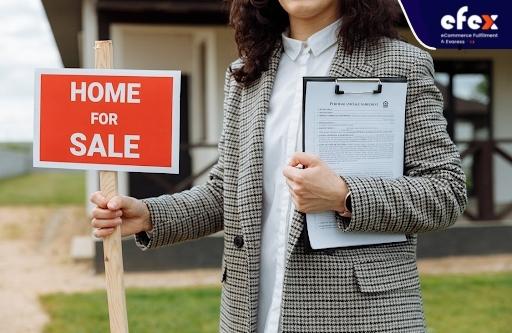 This is related to The Law on Residential Housing (LRH), which governs foreign property ownership. It has the following compelling points:
Foreigners with a travel tourist visa are eligible to purchase the property.
Foreigners who buy property in Vietnam are allowed to buy an unlimited number of properties in the country. However, foreigners are not permitted to own more than 250 residences in a single ward.
Foreigners are allowed to own up to 30% of condo units and no more than 10% of landed project properties.
The leasehold duration is 50 years, but you have the option to renew it.
Foreigners who marry a Vietnamese can obtain freehold property.
Can foreigners purchase land in Vietnam?
The land ownership structure in Vietnam differs from that of most other nations. The land belongs to all people in Vietnam, according to the constitution, and the state is merely defined as the one that manages it. So, in terms of land, can foreigners own property in Vietnam? As a result, foreigners are unable to purchase and own land in Vietnam.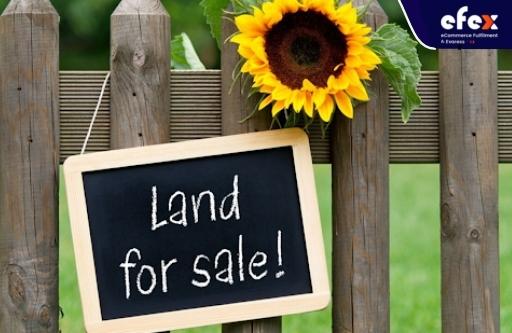 In the traditional perception, even Vietnamese people cannot own land. This concept of private and public land ownership has led people to believe that foreign people and businesses are unable to purchase the property. However, this is not completely right. Foreign investors can gain the right to employ land, which is akin to owning it. The right to use and construct on land can be purchased by Vietnamese citizens, local groups, as well as foreign-owned businesses. The term and duration of a lease agreement are determined by the type of business that purchases the property. Individual agreements can last up to 50 years, with the right to renew for another 50 years. However, it might range from 70 to 99 years in exceptional circumstances. Regardless of whether the regulations and laws are becoming more open and prone to loosening up in the future, it is critical that you stay mindful. For example, there is no guarantee that you will be able to extend your lease duration. Foreign-owned enterprises can keep the Vietnam lease agreements until their investment license expires. This is a ten-year grant from the Department of Planning and Investment. This investment license can be renewed as well. Nevertheless, maintaining your business in compliance and filing your taxes in Vietnam on time is critical to avoid extension issues.
- Read More: Vietnam Tax Identification Number Format and Meaning
- Read More: Top 12 Best Banks In Vietnam For Foreigners
- Read More: Vietnam Online Shopping From India: How To Do And Price
Foreign-owned real estate in Vietnam
If you wish to buy a property from a real estate developer, you'll need to secure a certificate of ownership. Since 2017, the government has made it more difficult for foreigners to get their property ownership certificates due to national security and defense concerns. Furthermore, Vietnamese housing rules only permit foreigners to own up to 30% of a project's apartments. They are unable to purchase real estate in areas earmarked for national security and defense. Only the Ministry of Public Security as well as Ministries of National Defense have the ability to make such decisions. You can find out about the list of home projects open to international purchasers by visiting your local building department or consulting a local competent consultant. Before making any purchase, make sure you can fully own your prospective home and obtain an ownership certificate as a foreigner. The ownership certificate, often known as the Pink Book, is a document that certifies your entire ownership of the real estate and other properties in Vietnam.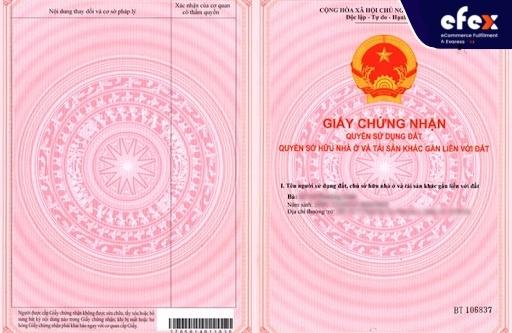 The Pink Book refers to the documentation of land use rights, ownership of dwellings, and other assets related to property in Vietnam. This certification, in other terms, indicates your complete ownership. It was given that name because of the pink color of its covering, and Vietnamese people like to refer to it by that name. The pink book, given by the Natural Resources and Environment Ministry, is valid for all types of land across the country. The pink book will be used for the following:
Serve as a kind of collateral for bank loans
Permit you to use your home for both residential as well as non-residential uses.
Allow you to deconstruct, maintain, repair, or rebuild your residence (but you must adhere to the construction regulations' restrictions and processes)
Permit you to rent, sell, mortgage, or transfer the house to an heir.
Foreigner mortgages in Vietnam
We don't dispute that getting a mortgage in Vietnam is difficult for foreigners. But, if you want to secure a property loan quickly, you should contact a bank like OCB, HSBC or Standard Chartered. If a foreigner marries a Vietnamese, he or she can obtain a 15-year loan from OBC for up to 4/5 of the value of the property. However, in order to get a mortgage, such expatriates will be required to submit collateral. Before proceeding, double-check the interest rate, payback time, and amortization requirements to guarantee you're getting the best offer.
Buying Property in Vietnam: A Complete Guilde
Establish a fully foreign-owned company
Setting up an utterly foreign-owned business is the first step in the acquisition of Vietnam property. You can acquire houses or apartments by founding a foreign-invested company (FIC). The intention should be to offer accommodation for the company's founders, shareholders, as well as employees in this case.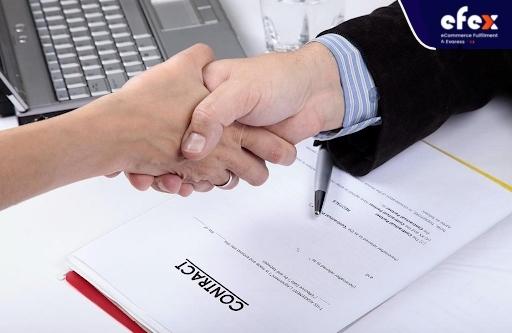 Using leased land, you can build commercial properties, factories, stores, and warehouses. You will not have the authority to purchase and sell real estate in the same way that a real estate company does. Residential and commercial property can be built for sale or lease by officially recognized real-estate trading organizations. Leasing property directly from the government or an industrial park is another option. You will be permitted to construct for commercial purposes in these situations. This nevertheless requires that your commercial business adheres to your company's business line. For instance, you will be able to construct a warehouse as a trading company. And, you can construct a manufacturing plant as a manufacturing company.
How to register a 100% foreign-owned business in Vietnam
All foreign investment businesses in Vietnam must go through the same company registration process. Without any extra licenses, the process will take around 4-6 weeks to complete. The Planning and Investment Department must first issue an Investment Registration License (DPI). With this certificate, you can begin conducting business in Vietnam. Acquiring a Business Registration Certificate is the second stage in the Vietnam incorporation process. You possess 90 days to submit your complete capital contribution after receiving a business registration certificate from the DPI. Further licenses may be required depending on your business. If you want to sublease your land, for example, you'll need a new authorization for each use situation. The time it takes to register a business is typically increased as a result of this.
Establish a joint venture in Vietnam
Forming a joint venture with Vietnamese shareholders is a second choice for purchasing Vietnam property. Vietnamese people and locally owned businesses can purchase:
Households
Buildings that are available for lease, lease-purchase, and sale
All or portion of a real estate development project to build properties for lease, lease-purchase, and sale
For Vietnamese citizens, the agreement has an indefinite validity. Property can be owned by local Vietnamese businesses until the company is terminated.
Purchase property as an individual
Foreign residents can buy houses in Vietnam without having to establish a formal entity. For the initial contract, the length of ownership for a house selling agreement cannot exceed 50 years. In Vietnam, this form of arrangement is very popular. It's the closest thing we have to a private ownership system. By including an extension clause in the agreement, an individual purchase contract can be extended for a further 50 years. It's a good idea to negotiate clauses with the seller in the contract that secure the specific renewal terms, such as:
There are no additional fees associated with contract renewal.
The contract renewal does not include the collecting of advance rent for the following lease term.
There are no extra costs associated with the extension's processing.
If the legislation regarding foreign ownership modifies, the change of ownership to you will not be subject to any additional fees.
You're able to sublease your home or apartment as an individual after having it registered with the local tax office.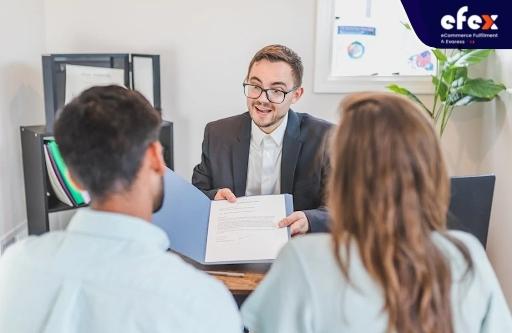 Besides, you also should consider what you hope to gain from your investment when buying a property in Vietnam. The ideal choice for anyone searching for high appreciation is the central locations of Ha Noi and Ho Chi Minh City. Many multinational enterprises, foreigners, and locals find them appealing. Da Nang, Nha Trang, and Quang Ninh are also better ideas if you like a beach resort. Housing prices have risen dramatically in recent years, particularly in Da Nang City. If you want to make a lot of money from renting or selling, you should consider a variety of apartments in cities including Ha Noi and Ho Chi Minh City. This can also assist you in minimizing risk.
Conclusion
Vietnam is a wonderful developing country, thus living costs are still reasonable. While it seems not to be appealing as China's or Singapore's big cities, for the time being, Vietnam has a bright future ahead of it. As a result, if you have a long-term goal, you should invest as soon as possible. International investors are rushing to attractive places like Ho Chi Minh City and Ha Noi. However, other cities including Quang Ninh, Da Nang, and Nha Trang are growing in popularity. Remember, though, that while buying property in Vietnam is a terrific investment for foreigners, the procedure can be intimidating at times. When considering purchasing property or forming a business in Vietnam, it is important to research the market and other issues thoroughly, as well as get legal advice.