Vietnamese coffee beans have a special flavor that is rarely found anywhere else. Therefore, Vietnam's coffee production is always at the top of the industries with the largest export volume in the Vietnamese market. Many businesses have also been established to make this potential profit. The following article will give you an overview of top 10 Vietnam Enterprises Coffee Production and Export in Vietnam.
Vinh Hiep Company Limited - Vietnam Coffee Production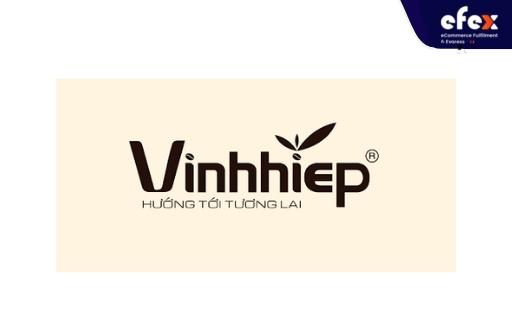 Vinh Hiep Co. Ltd has been operating since 1991. The company's head office is located in Pleiku, Gia Lai province. The Corporation's charter capital is VND 50 billion. Currently, the company is being evaluated as one of the major coffee suppliers and exporters in Vietnam. Vinh Hiep annually supplies to domestic and foreign markets 8,000 tons of pepper and 30,000 tons of coffee.
Highlights:
Vinh Hiep Co., Ltd. has created a coffee production and processing network in cooperation with more than 10,000 farmers working in their own coffee gardens, meeting the standards of sustainable farming and protecting the environment. school
Main products: roasted and ground coffee, instant coffee, pure coffee and clean coffee
Currently, most Vietnamese coffee products produced by the company will be exported to major markets such as the US, South Korea, Japan and the European Union.
Headquarters: 404 Le Duan, Thang Loi, Pleiku City, Gia Lai
Website: https://vhccoffee.com/
- Read More: The Best Fulfillment Service in Vietnam
- Read More: Best warehouse service in Viet Nam
INTIMEX GROUP JSC - Vietnamese Coffee Production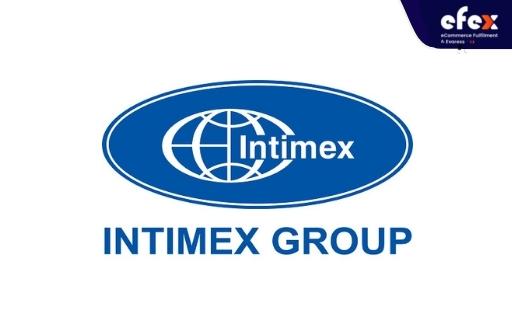 After the equitization of Intimex Import and Export Company's branch in Saigon was officially established in 1995, Intimex Import and Export Joint Stock Company officially operated on July 1, 2006. In 2011, the company changed its name to Intimex Group Joint Stock Company (Intimex Group). Highlights:
Intimex Group currently has a relatively large staff, about more than 900 employees.
The company's charter capital is currently 223 billion. The company's annual import-export turnover exceeds one billion USD, and the company's annual income exceeds forty trillion dong.
With 14 member units and 6 branches, Intimex's network spans all provinces in the territory of Vietnam.
With a total annual capacity of 570,000 tons, Intimex Group
is a large enterprise in the Vietnamese coffee industry when operating 11 factories producing high quality Vietnamese coffee and exporting it to big, demanding markets.
Main products: in addition to two main items: coffee and pepper, the company has expanded to export cashew nuts, cassava chips and many other agricultural products.
Its export markets are Europe, America, West Asia, Middle East, China, Japan, Korea, India, ASEAN.
Head office: 61 Nguyen Van Giai - Ward Dakao - District 1 - City. Ho Chi Minh
Website: http://intimexco.com/
DAKLAK SEPTEMBER 2ND IMPORT - EXPORT COMPANY LIMITED -Vietnam Coffee Exporter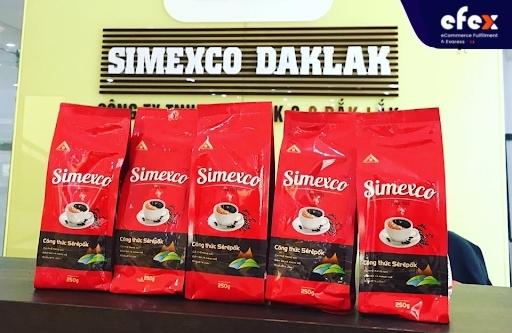 2-9 Dak Lak Import-Export Co Ltd (Simexco DakLak) is certainly a name that is no longer strange when it comes to Vietnam's coffee industry. Simexco Daklak has created a direct purchasing network from farmers since its establishment in 1993 at 23 Ngo Quyen - Thang Loi Ward - TP. Buon Ma Thuot - Dak Lak Province.
Highlights:
The company has invested heavily in sophisticated coffee processing factories, and trained professional staff and quality control systems in key coffee growing regions of Vietnam. That is why Vietnamese coffee products produced by the company are always highly appreciated for their quality
In addition to coffee, the Company also exports other agricultural products such as copra, pepper, rubber and turmeric
Simexco Daklak hopes to expand the brand "Buon Ma Thuot coffee" to the world in the future. Simexco Daklak has been and continues to be a long-term strategic supplier for the global coffee business, with excellent quality, professional service and competitive prices
Export markets: Europe, China, Korea, Japan, India, ASEAN
Website: https://simexcodl.com.vn/
- Read More: Vietnam Electronics Industry: Overview and Top 5 Largest Company
- Read More: Vietnam Retail Industry: Potential and Fact
- Read More: Vietnam Tax Rate: List Of Tax Rates In Vietnam And Why Need To Pay
MASCOPEX JSC - Coffee Industry In Vietnam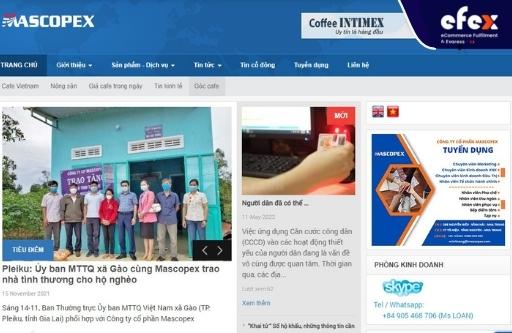 MASCOPEX Joint Stock Company is a subsidiary of Intimex Group Joint Stock Company (INTIMEX GROUP). Head office at 38B Nguyen Bieu, Vinh Hai, Nha Trang, Khanh Hoa. The company currently has three branches in important raw material areas of the Central Highlands: Lam Dong, Daklak Gia Lai and a representative office in Ho Chi Minh City.
Highlight:
The factory is focusing on trading and processing high quality Vietnamese coffee products, in accordance with the needs and tastes of domestic and international consumers
With the above benefits, Mascopex has a number of advantages in purchasing raw materials to ensure the right supply of raw materials for all commercial activities of the company
In addition, the company also promotes the sale of various agricultural commodities such as copra, pepper, cashew, tapioca, etc
With the slogan "Prestige first", Mascopex is gradually asserting its position in the field of processing and trading agricultural products and becoming a reliable partner of domestic customers and exporting to other countries. such as Europe, India, ASEAN
Website:https://www.mascopex.com/
NEUMANN GRUPPE VIETNAM LIMITED - Vietnam Coffee Production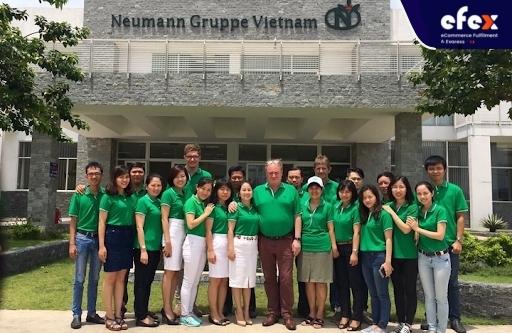 NEUMANN GRUPPE VIETNAM CO LTD is part of NEUMANN KAFFEE GRUPPE GROUP (HAMBURG, GERMANY). The organization works closely with locals in coffee-producing countries and purchases green coffee ingredients directly from farmers, producers, collectors and suppliers.
Highlights:
The company can process more than 35 different qualities for export.
Customized customer requirements can be met with the company's ability to manufacture a wide range of products. This involves creating quality based on customer specifications, such as specific quality based on particle size as well as black percentage, impurities, breakage and percentage moisture.
The company's goal is to always meet all specific needs of customers and improve the quality of products, especially Vietnamese coffee products.
The company's premises cover an area of ​​about 11,000 square meters, of which 5,000 square meters are devoted to storage and production. In the industrial park with a favorable location, we have a warehouse with a capacity of 3,500 tons.
Main products: Coffee, agricultural, forestry products (wood, bamboo, neohouzeaua), coffee bean-related products
Export markets: Southeast Asian countries, Japan, Korea, the Middle East
Head office: Road No. 5, An Phuoc Industrial Park, Long Thanh District, Dong Nai / Lot 3, Binh Duong Industrial Park, Di An, Binh Duong. 15 km from major business districts of Ho Chi Minh City. Our facility is located between the Hanoi Highway and National Highway 13, which collects up to 98% of coffee exports before moving to other countries around the world.
CAT QUE TRADING AND PRODUCTION COMPANY LIMITED - Vietnamese Coffee Production
Cat Que has been focusing on penetrating foreign market share for the past 10 years so that its products are distributed in the main distribution channels with hundreds of global partners in 14 countries.
Highlights:
With automatic filling technology and UHT sterilization technology, the company's products are always guaranteed in terms of quality
Cat Que Products is steadily distributing its products with the best quality and showing the company's potential when investing in facilities to be on par with major brands in the world
Large-scale enterprise with production and staffing garage with large area enough to meet the demand of the market
Main products: coffee, roasted coffee, pepper, turmeric, copra and rubber
Export markets: West Asia, China, Japan, India, Korea, ASEAN
Head office: Cat Que multi-purpose factory is invested in Hamlet 1, Cat Que Commune, Hoai Duc District, Hanoi City, Vietnam on a total area of 25,000 square meters, products are manufactured on many lines. pass current.
PHUC SINH CORPORATION - Vietnam Coffee Exporter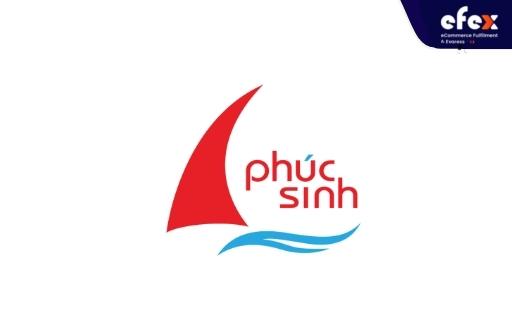 Phuc Sinh Joint Stock Company, originally Phuc Sinh International Company Limited, was founded in 2001 with three shareholders. VietSpice, the company's first clean pepper factory, was completed in 2005. In 2008, the firm developed a laboratory and a fleet of container trucks to carry items for Phuc Sinh. The name of the corporation was changed to Phuc Sinh Joint Stock Company in 2010. Through the process of constructing and expanding, the firm has consistently increased in both size and operational efficiency, becoming Vietnam's leading agricultural product exporter, thanks to the consistent pursuit and implementation of quality goals, placing the term "PRESTIGE" on top.
Highlights:
Since 2006 until now, Phuc Sinh has consistently ranked first in pepper export sales, accounting for 8% of the world market and continuously ranked among the top 20 coffee exporting enterprises
Phuc Sinh's products are now available in 98 countries and territories.
In the future, the company's goal is to create a professional, large-scale supply chain of agricultural products worldwide, reinforcing its vision to become Vietnam's largest agricultural export group
In 2019, the Company launched lyophilized pepper products in the domestic market under the brand K Pepper, with two lines of lyophilized pepper and sauces supplied through contemporary retail channels such as supermarkets and convenience stores. profit ... is expected to be more than 220 million dollars, of which pepper is 80 million dollars and coffee and other commodities make up the rest
Main products: 100% pure ground coffee K-COFFEE BLACK for the premium segment, 100% pure ground coffee K-COFFEE LIGHT for everyone and 3-in-1 instant coffee
Export market: Europe and America, China, ASEAN
Head office: 246-248 Vo Van Kiet, Ward Cau Ong Lanh, District 1, City. HCM City
Website: http://phucsinh.com/
VOLCAFE VIETNAM CO LTD - Vietnam Coffee Industry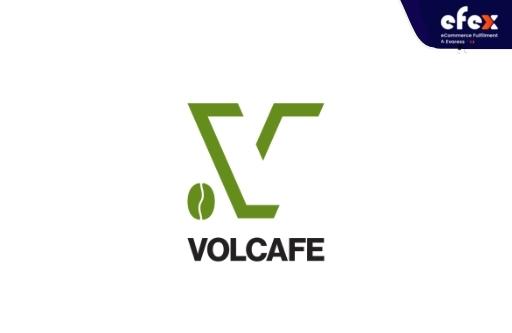 Volcafe Vietnam Company (under ED & F Man Holdings - Switzerland) is evaluated as one of the major coffee suppliers in the Vietnamese market. The company is currently operating a coffee processing plant in An Phuoc Industrial Park, An Phuoc Commune, Long Thanh District, Dong Nai. An Phuoc Industrial Park with a capacity of 100,000 tons/year (Long Thanh district, Dong Nai province).
Highlights:
This coffee processing business started construction in mid-2014 on an area of ​​4 hectares with an investment of 80 million USD and nearly a thousand qualified workers
The enterprise invests in many modern equipment and machines, helping the production to be optimized, thereby helping the best product quality
VOLCAFE VIETNAM CO LTD also has cooperation with experts in the field of agricultural products
The company's future goal is to develop agriculture in association with sustainability and environmental friendliness
Most of the factory's products are shipped to major global markets. Therefore, the coffee products that the company produces are always guaranteed to be of high quality
Main products: Coffee and cocoa processing
Export market: Americas, Europe Middle East, China, ASEAN
NESTLE VIETNAM LIMITED - Vietnam Coffee Production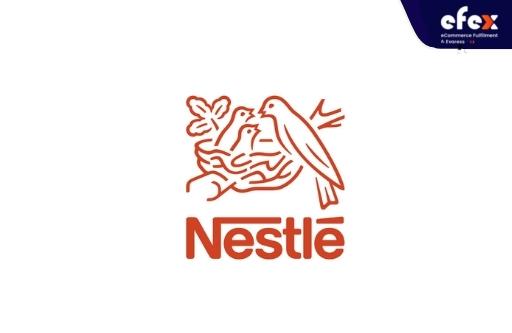 Nestlé Vietnam Co. Ltd was founded in 1995 and is a 100 percent foreign-invested business under the Nestlé S.A Corporation. It is the world's biggest food and beverage group, operating in 191 countries and employing 328,000 people worldwide, with headquarters in Vevey, Switzerland. Nestlé always strives to improve the quality of life of its customers and contribute to a healthier future worldwide.
Highlight:
Strong investment in establishing and expanding production lines at factories, diversifying goods to meet the food, nutrition and healthy life needs of Vietnamese customers throughout the year, with a commitment to long-term investment in Vietnam
Nestlé Vietnam currently has 04 food and beverage production facilities in Dong Nai and Hung Yen, with more than 2,000 employees nationwide. All Nestlé factories in Vietnam are planned and built to meet the highest quality standards in the whole group, while at the same time always complying with Vietnam's environmental laws, avoiding pollution. and take steps to reduce emissions to the environment, conserve water and not waste in production (Path to Zero)
Nestlé also operates two more La Vie mineral water facilities in Hung Yen and Long An, directly managed by La Vie Vietnam Co., Ltd., a joint venture between Nestlé's Pierre Vittel and Long An Trading Company
Main products: Baby Food, Bottled Water, Nutritious Cereals, Confectionery & Chocolate, Coffee, Packaged & Frozen Food, Milk, Drinks, Food Seasoning
Export market: 25 countries around the world, including countries: America, Europe, Japan, Korea
Head office: 5th Floor, Empress Tower 138 - 142 Hai Ba Trung - Ward Dakao - District 1 - City. Ho Chi Minh
Website: https://www.nestle.com.vn/vi
Conclusion
Thanks to nature and people, Vietnamese coffee beans always have a distinct attraction. Therefore, Vietnam coffee production has always been a strong field, contributing a significant part to the development of the country.