Warehouse digitization is becoming a need as technology advances and the business landscape evolves if organizations want to remain relevant and competitive. The digital transformation of warehouses may be accomplished not just by incorporating AI, but also by using a cloud-based warehouse management system. A cloud-based warehouse management solution improves communication between the supplier and buyer while also increasing customer service and lowering inventory expenses. To see whether you may benefit from a cloud-based WMS, let's read this blog.
What's A Cloud-Based Warehouse Management System?
A cloud-based warehouse management system is a logistics facility that uses warehouse management software that is delivered as a service. It is a completely web-based interface and can be viewed from any device with an internet connection. Because the program data is run and stored on other servers, the company does not need to host any hardware on its premises. The customer pays a monthly licensing fee rather than incurring the expense of installing and maintaining the infrastructure or its servers.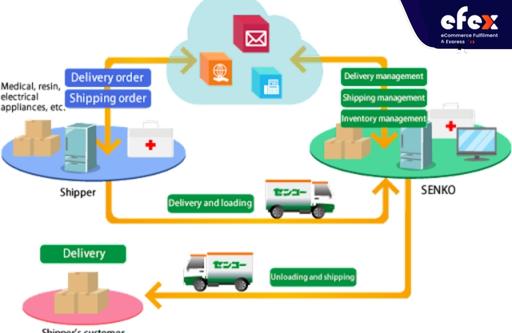 This contracting form is rapidly displacing the on-premise paradigm, in which the system is placed on a server hosted by and housed within the firm. Even though the user licenses in this situation remain the permanent property of the client, the requirement for the company to invest in its servers greatly raises the initial investment. While using a cloud-based system can make the deployment and maintenance expenses cheaper.
👉 Read More: 3PL Warehouse Services: Benefits And Offers
Key Features
Regardless of industry or product type, more and more businesses are managing their logistics facilities with WMS implemented under the SaaS (software as a service) model.
Since the entire system is cloud-based, all information and data created in the logistics facility are recorded and saved on the cloud by using cloud computing.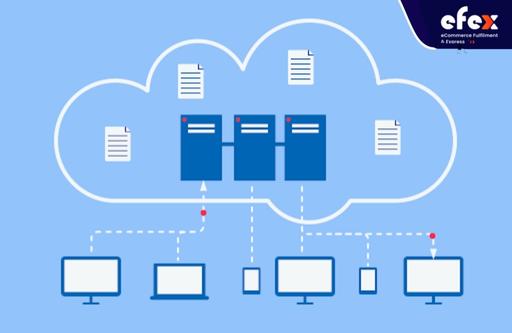 Companies can adjust the number of licenses they have depending on their workload and product demands.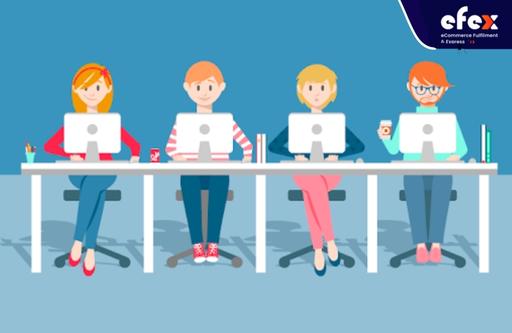 Any device from computers like PCs and laptops to portable devices like smartphones and tablets can access the program as long as they have an internet connection.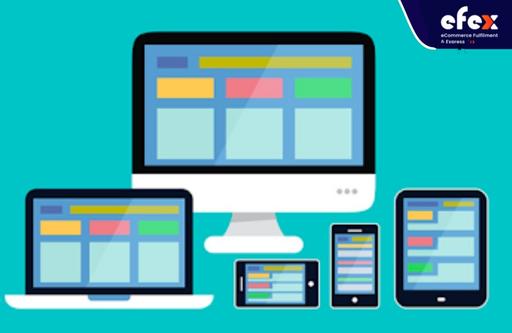 Warehouse inventory is constantly updated. For example, whenever a product is received and stored, as well as when an order is made and shipped to a buyer.
To respond to corporate development and fluctuations, the software features may be altered, modified, and expanded based on the demands of the organization.
Backups are produced automatically, so there is no chance of data loss.
Inventory Control Functions
By carefully tracking all product movements, a cloud-based WMS offers organizations stringent inventory management. Its many functionalities contribute to the overall operation of the supply chain.
Real-Time Stock Data
Each unit load is assigned a code by the program. As a result, the location of each SKU and the amounts available are always known, ensuring absolute stock management.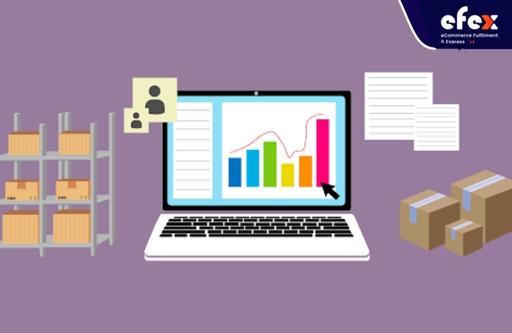 Goods Are Moving
The WMS coordinates both manual and automatic goods movement to give complete product traceability.
Scenario With Many Facilities
By integrating and synchronizing information upon several SKUs in the various stages that a product goes through, a cloud-based WMS leads to effective multi-location inventory management.
Warehouse And Store
The catalog is synchronized for all places of sale, both offline and online, based on the stock available in the facility.
Picking functions
A cloud-based WMS must assure the efficient completion of one of the most difficult tasks which is order processing. The WMS creates the selection strategy and leads operators through the process.
Choose Route Optimization
The most efficient picking routes are designed to reduce operator travel and streamline work.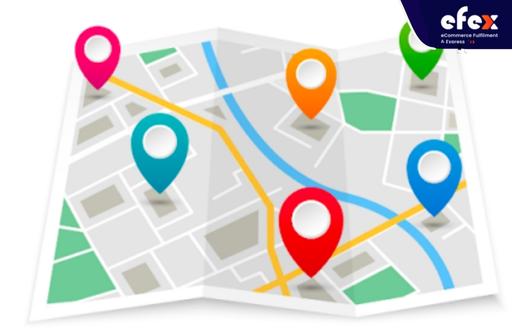 Orders For Single Units
Orders with only one SKU are organized by the software. This is especially prevalent in cross-docking facilities, which ship items straight without first storing them.
Orders For Several Units
In addition, the system organizes the choosing of several SKUs per order, as is common in e-commerce logistics.
Integrate With Selecting Support Devices
The Wms may be used with a variety of picking aids, including pick-to-light and pick-by-voice.
Goods management functions
Goods control in receiving and dispatching processes is facilitated by cloud-based warehouse management software.
Receipt Of Goods
To ensure error-free operations, the WMS coordinates with the company's ERP system while receiving items. It receives the stock entry order (advanced shipment notification) and coordinates dock management. Furthermore, when data on newly incoming goods is input, the WMS may be set to generate labels, which the operator subsequently inserts on the unit load.
Storage
A cloud-based WMS allows you to parameterize a system of requirements and criteria to allocate a place to each unit load automatically. It can be determined by a variety of criteria, including stock turnover, expiration date, production batch, and more.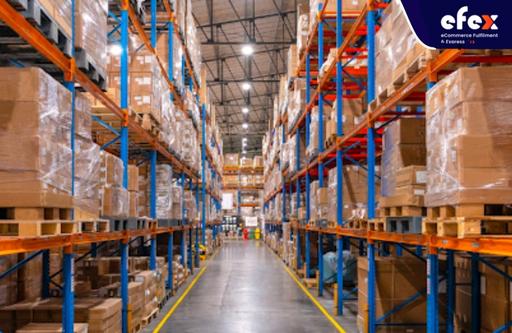 Dispatches
Cloud-based WMS can help to ease order dispatch administration. Easy WMS organizes these orders based on their delivery route. It also controls the workstations where the orders are consolidated and packed.
Integrations
The cloud-based WMS is connected with the company's other software solutions.
The ERP System
WMS and ERP integration can be accomplished in various ways, including file-by-file like XML or EDI, or through exchange databases, web services, or a particular connector as in the case of SAP WM and SAP. Both software packages operate in tandem. However, they do not share the same platform and are not intended to perform the same purpose.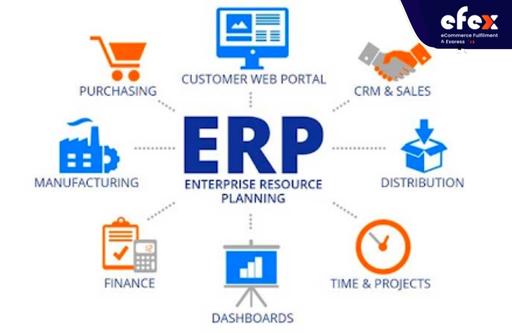 Automatic Machinery
The warehouse management system also connects with the WCS (warehouse control system), which operates all automated elements in the facility by the WMS's instructions, rules, and location criteria.
Contact The Carrier
The multi-carrier shipping module integrates the warehouse management system with the transportation companies' management application to coordinate the shipping process via information file interchange.
Online Catalog And Actual Stock Synchronization
It allows businesses to sync catalogs for their online shop and marketplaces like eBay and Amazon with real inventory in the warehouse. x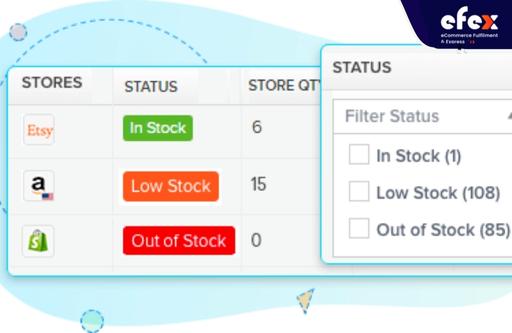 7 Reasons to Consider a Cloud-Based WMS (Warehouse Management System)
A WMS operates in real-time, notifying pickers of orders and helping them to do their duties more precisely. A cloud-based warehouse management system can do all these works and it is also available from any device. There are 7 reasons to consider when contemplating shifting a WMS to a cloud-based system.
A Cloud-Based WMS's Scalability Is Limitless
Scalability is the very first challenge that a general-purpose, conventional warehouse management system presents. Current systems may be incapable of managing SKU expansion, and when SKU proliferation increases, this problem may cause service bottlenecks and order fulfillment delays. However, a cloud-based WMS provided nearly infinite capabilities by using the greatest resources and firms for businesses of any size.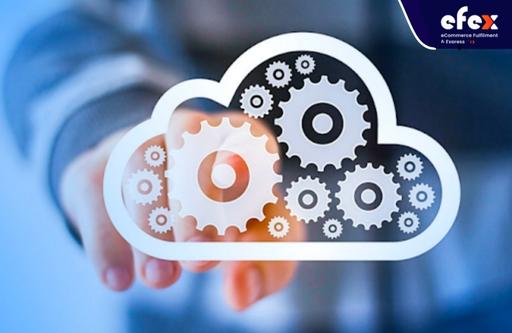 Cloud Computing Improves Cybersecurity
Protection is a vital component of every successful internet-based system, and the web-based capabilities of cloud-based systems necessitate an unrivaled degree of cybersecurity. Despite cybersecurity cannot appear to be a major concern for the contemporary warehouse, it is important to ensure customer service and develop brand value. Because cloud-based vendors are vulnerable to cyber-attacks due to they being stored in the cloud, vendors have invested millions in incorporating innovative security controls, allowing your business to benefit from cybersecurity initiatives and protocols without any of the development and investment expenses associated with integrating cybersecurity measures in your business.
A Modern Warehouse Management System Performs The Functions Of Many Warehouse Systems
WMS features have been combined with those of Warehouse Control Systems (WCS), Warehouse Execution Systems (WES), as well as many other types of technology utilized in the modern world to handle supply chain operations. A cloud-based system enables businesses to use numerous system features from a single system. Using a cloud-based WMS allows for faster system integration, helping corporations to take advantage of new technologies and platforms when they become accessible.
SaaS-Based Payment Models May Be Offered By Cloud Wms Vendors
Payment models are one of the most important elements to consider when switching to a cloud-based WMS. A non-permit approach may preserve proprietary value, although at a high cost. Simply improving current systems may easily boost your initial expenditure into the hundreds of thousands of dollars, while establishing a new, in-house system might cost millions. However, software providers have already created cutting-edge WMS technologies and platforms that leverage cutting-edge technology and algorithms to boost operating effectiveness. A cloud-based WMS vendor may provide SaaS payment mechanisms, allowing businesses to use the software for a small cost of a typical WMS.
👉 Read More: All Cost To Rent A Warehouse In 2023
The Cloud Benefits E-Commerce And Omnichannel
E-commerce and omnichannel gain advantage from the deployment of a cloud-based WMS because e-commerce and omnichannel work day and night, and any interruption to a non-permit system, whether for upgrades or to remedy a fault, has a negative impact on consumer experiences. Furthermore, a cloud-based WMS enables extensive expansion of product choice and diversity to suit e-commerce and omnichannel demands.
The Burden Of Updating And Maintaining A WMS Is Reduced By Cloud-Based Technology
Because the vendor is responsible for a cloud-based system, the internal IT resources required to keep and manage system upgrades can be decreased. Conversely, the server contains information software, allowing the organization to leverage wide capabilities without foregoing in-house technological experience and experts. This capacity has an additional advantage which allows supply chain executives and managers to concentrate on customer care, and what works and what does not work for their specific facilities.
Cloud-Based Systems May Provide More Processing Power
Cloud-based technologies provide quicker processing power since they function in a neutral place with vast scalability. Downtime, on the other hand, is much less likely to have a negative influence on customer experiences. Downtime may play an important role in customers purchasing with your firm and forsaking their orders to support Amazon in the world of e-commerce.
👉 Read More: AI In Warehouse Management System: Application And Benefit
👉 Read More: 12 Tips to Setting Up A E-Commerce Warehouse Easier
A cloud-based WMS enables a company to manage inventory operations more effectively and comprehensively. It relieves them of the need to deploy real, large servers, as well as the expenses and complications that come with them. This enables them to concentrate on their primary operations such as production, marketing, and sales. This is why most businesses select cloud-based warehouse management systems for the start.