What is cold storage warehouse? Cold storage warehousing meaning is now an essential component of the supply chain for enterprises that send food, medication, and a variety of other temperature-sensitive products. For many owners, finding/building a suitable facility is a daunting undertaking because they need to have a deep understanding first. One reason that cold storage is difficult is that warehouses must meet a range of conditions (such as temperature or certifications) to store any specific product. The stakes in selecting a facility are extremely high: numerous things may go wrong (from power outages to mold accumulation), so making the wrong choice might result in lost goods. When it comes to finding or building a cold warehouse, our list of definitions, types, and construction will help you make the right selection.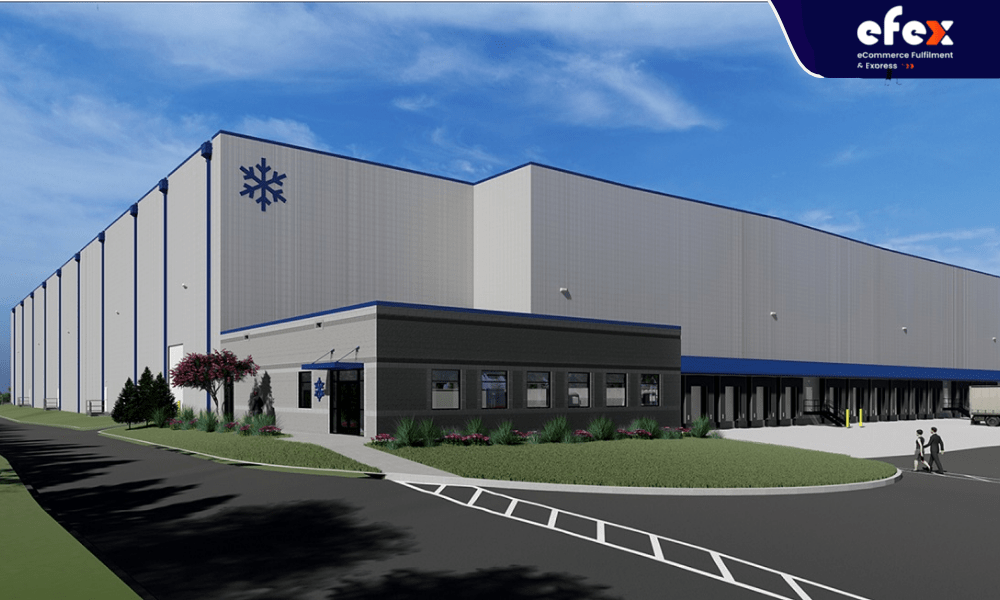 What is a cold storage warehouse?
In simple terms, a warehouse for cold storage is an area that is subjected to specific environmental conditions to keep products safe. Although these warehouses resemble other warehouses from the exterior, their interior environments are unique. Standing inside some cold storage buildings requires special equipment due to the extreme temperatures. Cold storage warehouses, like any other sort of warehouse, exist in a range of designs and sizes to meet the demands of the market. Therefore, it is an important link in the logistics of the food supply chain.
👉 Read More: What Is The Warehouse Management System (Wms)?
As the name implies, a cold storage warehouse varies from other kinds of warehouses. A cold storage warehouse, unlike others, necessitates significant temperature and heat exchange maintenance and monitoring. Cold storage is required for products that might be affected in typical room temperature circumstances. Let's have a look at the types of things it stores to gain a better idea of how it works.
👉 Read More: Staging Area In Warehouse: Design And Definition
Food Products
Almost everything we buy at the store and put in our refrigerator comes from a cold storage facility. Dairy products, meat, veggies, ice cream, and other items require cold warehouse storage. The end retail shops are positioned at a considerable distance from the manufacturing facility. Therefore, maintaining the standard of manufactured products is critical. Based on their proximity to the final point of sale, these products are held in various cold storage facilities. The cost of the cold storage warehouse is sometimes included in the product price. This is why such products are slightly more expensive than other ones.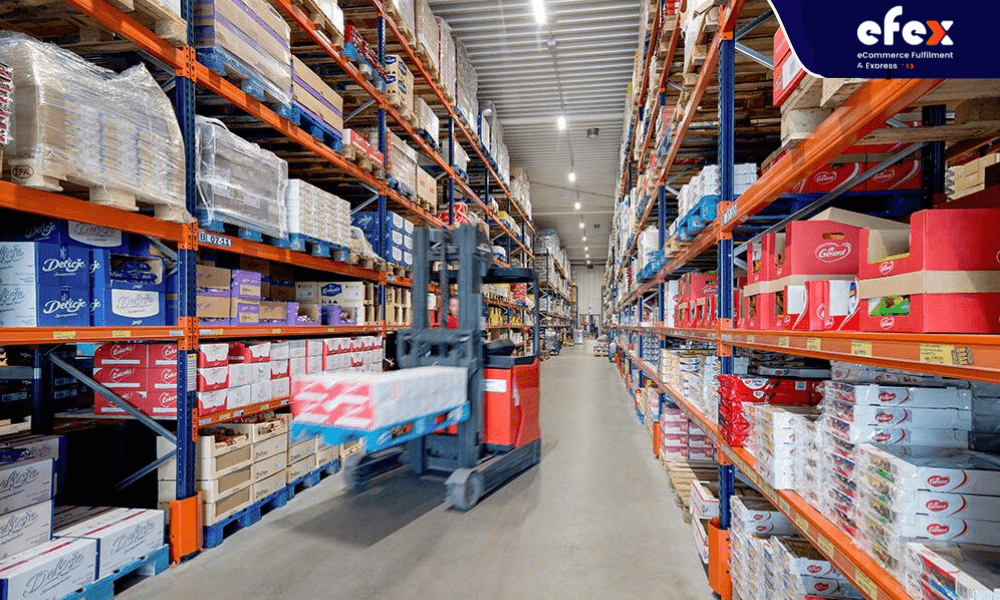 Flowers and plants
Plants have their sections in cold storage warehouses. When you order a plant or a bouquet from an online merchant, the item is kept in a cold storage facility. The plants are cultivated on a farm, but they are stored in this type of warehouse to avoid rotting before being distributed to distant locations.
Artworks
The rate of art production has increased in tandem with the growth of the art frenzy. Many sculptures and statues are now made from natural colors and fibers. As a result, certain space in a cold storage warehouse must be set aside for artworks to be stored at the optimal temperature; otherwise, these artworks may be ruined.
Pharmaceutical Purposes
Cold storage warehouses are very crucial in saving people's lives. A lot of pharmaceutical goods, such as medicines and supplements, must be preserved at a specific temperature. Hence, some hospitals get term-based arrangements with cold warehouses to satisfy their needs.
The temperature in the cold storage warehouse
The temperature of a cold storage warehouse fluctuates depending on the requirement. This is because no two products' optimal circumstances are ever the same. Vegetables may need a temperature of 12 degrees Celsius to be stored, whereas ice cream requires a temperature of -23.3 degrees Celsius to be preserved. Cold storage facilities feature multiple sections kept at varying climatic conditions to meet the demands of all types of products. Many warehouses are dedicated to only one type of environment to store the corresponding product when there is a high supply or demand.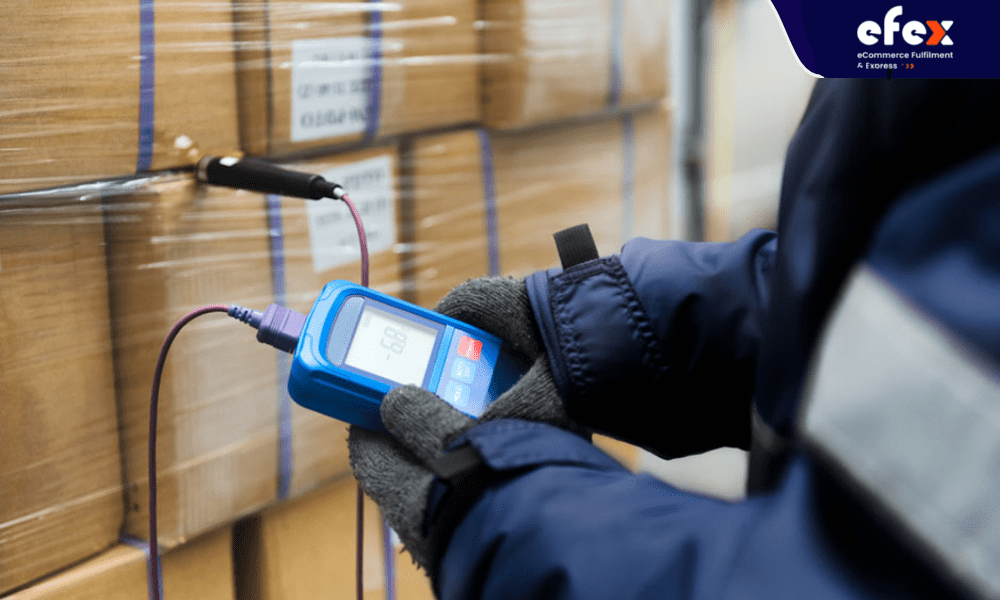 Cold Storage Construction
Type of Cold Storage
The style of construction chosen has a significant impact on how a structure is insulated and cooled. New cold storage facilities can be built using insulated concrete (tilt-up or precast), insulated metal panels, or a mix of the two. Furthermore, an existing dry warehouse can be converted to a freezer/cooler by installing insulated metal panels inside the existing walls. This "box-in-a-box" option is ideal when the desired location is in a highly-populated area with little available land, allowing a cold storage user to convert ambient space to a freezer, cooler, or cold dock.
Refrigeration
The selection of a refrigeration system and its supporting infrastructure is crucial to the current and future viability of a project. Decades of developing and building cold storage warehouses have given us an unrivaled ability to establish the optimal option for maintaining temperature in our customers' frozen and cooled spaces. Every project necessitates the selection of the best building type and refrigeration system. We evaluate every factor, value engineer the design, and give our clients cutting-edge cold storage facilities.
R-Value And Temperature Control
It's critical to evaluate the effects of surrounding temperatures, product, and equipment loads on spaces throughout the design phase. The best way to calculate the required r-value for a cold storage facility is through a collaborative effort between the Refrigeration Engineer and the company. Once the r-value requirements have been defined, the company can select refrigeration equipment. Another important consideration in equipment selection and determining proposed R-values is the expected running cost, which is based on the cost of local power. After the company has completed building the facility, this can have costly ramifications for the end customer. By increasing the r-value, it is possible to more than offset the cost of mechanical system premiums and operating expenses
What is Facility Types of Cold Storage Warehouse
There are some facility types of cold storage warehouses that you can take into consideration:
Foodservice distribution
Produce distribution
Food processing
Public refrigerated warehouse
Project Types
Some project types that you can notice before making a decision:
Build to suit
Existing facility renovation
Retrofit/ Conversion
Expansion
Cold Storage Warehouse's Benefits
Cold storage warehouses provide other benefits in addition to keeping our items secure. Let's check it out!
Prevents damage to products
It is a major responsibility to keep things secure from spoiling. Manufacturing enterprises would suffer significant losses if cold storage warehouses did not exist since most manufacturing sites are not located near the final destination.
Hiring qualified employees are required for cold storage management. Each of these warehouses has a dedicated team that controls inventories, inspects products, and keeps an eye on environmental conditions. As a result, it is a fantastic approach to creating job chances for a large number of people.
Consider how much space and money would be wasted if every company had its cold storage warehouse. Instead, today's third-party cold storage warehouses are less expensive, saving producers time and money.
Eases supply chain logistics
Logistics refers to the complete process of getting manufactured goods to the final consumer. Manufacturing, transportation, and other processes are all part of the process. This chain includes warehousing, which speeds up the entire process. The cold storage warehouse serves as a mini substation by storing commodities for a limited period.
Tips for managing a cold storage warehouse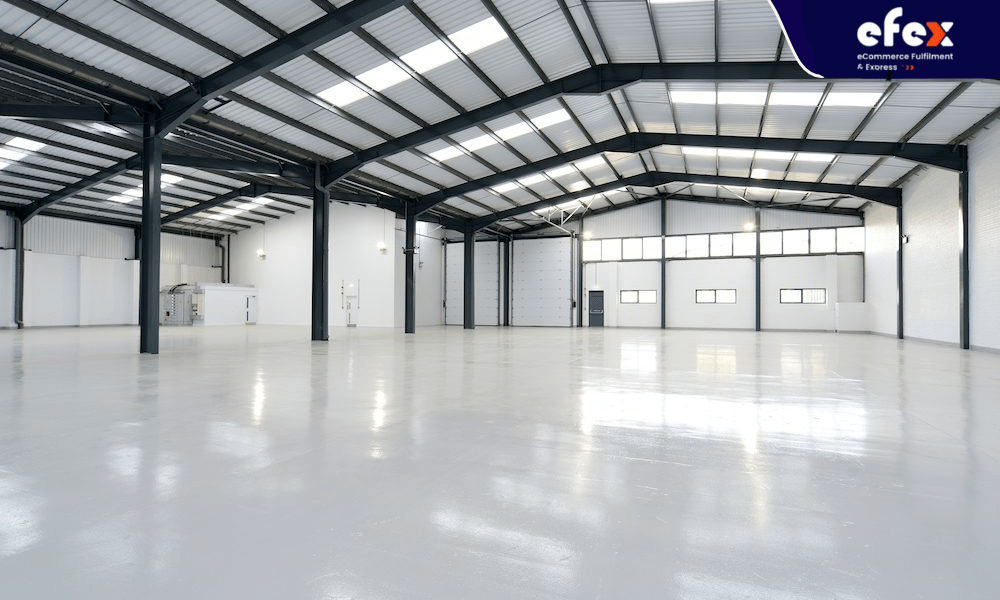 The demand for cold storage warehouses has expanded as the logistics sector has grown. This has prompted the demand for better cold storage warehouse management. Here are a few tips employed by top-tier warehouses.
Because cold storage is all about temperature, it's crucial to keep an eye on it periodically. The use of a modular curtain wall system may appear flexible in all warehouses that require numerous temperature zones or where the mix of items stored changes with the season.
Take notice that refrigerated air can be costly, so even if you only make one change to a wall or a room, the cost savings will be recognized.
👉 Read More: All Cost To Rent A Warehouse In 2023
Anyone entering a cold storage warehouse must be properly equipped.
In cold storage facilities, employee comfort is sometimes an afterthought. However, supplying personnel with warm coats, insulated pants, gloves, and other equipment is a cold storage warehouse best practice that can have far-reaching consequences. It can help to maintain constant temperatures and boost efficiency across the cold storage facility.
Utilizing cutting-edge technologies, such as robotics, IoT, and e-commerce can help improve the performance of the cold storage warehouse.
Because tonnes of stock are exchanged every day, warehouses are large enough to generate number confusion. As a result, it is critical to keep meticulous stock records.
Cold storage challenges and solutions
Challenges
Keeping items in cold storage at a warehouse poses various issues that must be addressed, such as: When you include the cost of electricity to keep the cold, cold storage is more expensive than ambient temperature storage. In sub-zero conditions, how will staff function? How can the temperature be maintained at a steady level not only during storage but also while goods are received or dispatched?
Solutions
Many of these issues can be addressed by carefully selecting equipment, such as racks and conveyors, that can maximize space utilization while providing smooth services. In terms of labor expenses, automation and semi-automation minimize overheads.
👉 Read More: 3PL Warehouse Services: Benefits And Offers
Labor, land, and energy costs are rising at an alarming rate. This is why operators of cold storage facilities are looking for automation to help them control costs. There are several automated point solutions available to help reduce the increase in operational costs. In some circumstances, automation can also lower energy consumption by up to 80%, space requirements by up to 50%, and labor requirements by up to 70%. These savings can be realized in a variety of ways. Mobile pallet racking, which uses only one operating aisle to maximize floor space, is a popular cold warehouse storage solution. When compared to traditional pallet racking, this can save 40% of floor area while increasing overall storage capacity by 80%. Another alternative is drive-in racking, which enables the storage of huge volumes while also increasing space efficiency by up to 90%. It's great for storing cold and chilled items. Because of the rising focus on sustainability, more money is being invested in the development of AGV-operated vehicles in cold storage environments to make warehouses more efficient. Adopting a pallet shuttle system lowers the demand for people and forklift trucks and is excellent for warehousing with low SKU levels that require an effective yet compact storage system. Pallet flow systems for cold storage warehouses with rapid product turnover enable quick access while requiring up to 60% less flow space.
Note: Aside from the warehouse and the necessary equipment, there are several factors to consider. Entrances and exits where items are received and dispatched must be properly chilled. It is usual to have a secure airlock system, with two doors never being opened at the same time, which helps prevent cold air from escaping and condensation or ice from forming. Good ventilation is vital for maintaining a consistent temperature throughout, which aids in the prevention of ice or condensation. As purchasers, we are always aware of the dairy, meat, and other food products we consume. It becomes a priority to take care of the storage and quality.
Our article has provided readers with a few of information about what is a cold storage warehouse that can assist all cold storage product managers to operate their warehouses more successfully. Please share your thoughts in the comments section below if we miss any information!