Lean warehouse management is born with the goal of helping optimize business workflows while saving maximum costs. Therefore, this method has been applied by many business owners and produces many positive results in the development of businesses. The essence of this approach is 5s in warehouse management, which has contributed significantly to the overall success of a number of large enterprises today.
What is Lean warehouse management?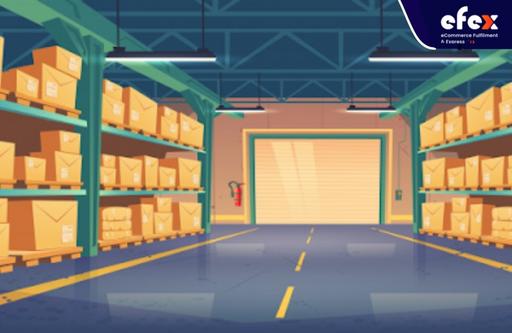 Lean warehouse management is defined as the application of formulas and ideas into the warehouse management process, thereby increasing efficiency and optimizing work in the warehouse. The creator of this miraculous method was Kiichiro Toyoda, the most human capitalist. The lean warehouse management approach includes many important components, including mapping value flows, building a "pull" mechanism, recognizing value, creating flow, and continually improving the process... These process improvements target certain types of waste, such as:
Manufacturing more
Inventory
Movement is not required
Disabilities
Over handling
Time
Transport
By focusing a closed loop on a variety of wastes, you create the optimal system that drives progress. Lean is deeply embedded in the organizational culture and way of thinking about production. With the efficiency that the lean method brings in the production process, many companies have not missed the opportunity and applied lean techniques and tools. Since then, unnecessary waste and loss can been reduced and especially the quality of work is improved. Outside of manufacturing, lean thinking is used in many different companies, including services, retail, city management, public utilities, and many more. Besides, it also affirms itself as a powerful assistant in warehouse management. Warehouse management can achieve overall company success as well as increase profitability by applying this method properly.
👉 Read More: 3PL Warehouse Services: Benefits And Offers
What are the benefits that lean inventory management gives you?
The importance of lean methodology in warehouses is best appreciated in the context of the issues that warehouse managers encounter on a daily basis. Here is a handful of the most important:
Lowering operational expenses
Managing the pressures of shorter lead times
Increase the number of flawless orders
Achieving the goal of same-day/next-day deliveries
High attrition rates and growing labor costs
Managing numerous routes of delivery
Keeping track of a growing number of SKUs
Space constraint
Seasonal/fluctuations requirements
👉 Read More: All Cost To Rent A Warehouse In 2023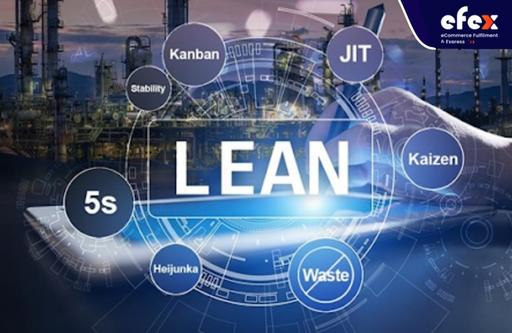 And here are some of the obstacles that arise in the face of expanding commercial opportunities. This is where lean can help. While Lean can improve efficiency, minimize mistakes, and optimize assets at a general level, here are a few specific goals that Lean can help you achieve:
Streamline work processes and reduce shipping times
Reducing transportation and labor costs by cocoa eliminates the costly handling of materials
Increase asset utilization by determining the best location for inventory/precision equipment.
Stock on-demand, allowing for easy handling of seasonal needs
Standardized methods make the management and evaluation of different SKUs simple
Reduced wasted time allows you to achieve higher perfect order rates and same-day / next-day delivery
The 5S formula of Lean Warehouse Management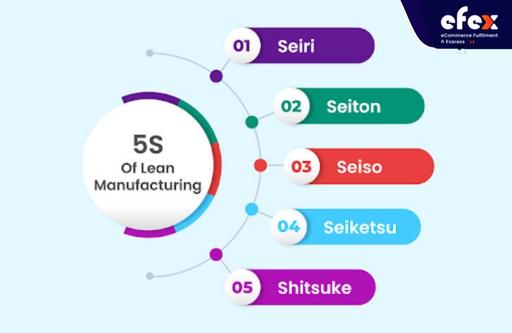 Lean management in warehouses is based on the 5S approach, which was developed as part of the lean production process. It is a thorough strategy for:
Sort
Set in Order
Shine
Standardize
Sustains
The 5Ss of lean are as follows:
The First S – Sort
Sorting refers to outlining both required and unneeded operations and resource use within your warehouse. The goal is to determine which components of your warehouse operations are preventing your team from realizing its maximum potential. Identifying these locations is the first step to optimizing or completely eliminating existing bugs. It's worth noting that at this point, you're merely recognizing and categorizing these locations. While it may be tempting to begin resolving specific issues once they have been found, it is critical to focus on uncovering all areas in need of improvement before going on to the next step.
The Second S – Straighten
This is where you'll begin streamlining your numerous warehouse procedures and getting rid of any activities that are impeding your team's work in any manner. Your first priority should be to eliminate unnecessary procedures. If you can eliminate some elements of your process without compromising the productivity, you should do so. Streamlining also guarantees that your warehouse personnel can execute their critical responsibilities on time. There are several options for doing so, including:
Increasing the accessibility of frequently used inventories and important resources
Improving warehouse navigation with an easy layout and appropriate signage
Putting team members in the best situations possible to perform their given duties
The Third S – Shine
During this phase, you will begin to streamline many of your warehouse procedures as well as eliminate inventory activities that are contributing to slow growth in the company. A warehouse that is not neatly arranged and always in a mess will be a factor adversely affecting the working process of employees. Worse, an unhygienic warehouse affects the quality of goods stored here. Therefore, the most important thing that you need to do is to keep yourself in a short and clean garage. This means you should:
Equip cleaning to all operations that take place in the warehouse
Place trash and cleaning tools in easy-to-find places
Create a table of rules that require staff to comply with the warehouse cleaning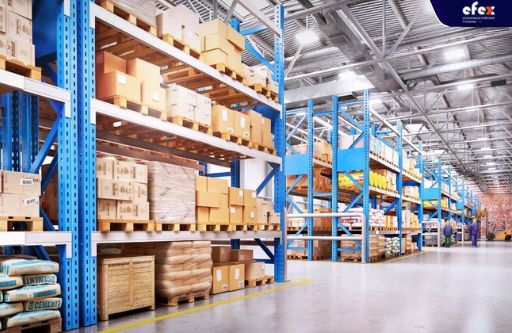 The Fourth S – Standardize
You then begin to build a specific agreed process and protocol for the warehouse staff to follow. These rules should include contingency procedures in the event that, for some objective reason, the master plan cannot be implemented. In order for employees to work according to the process properly, each employee needs to understand each process in order to understand its importance in the entire working process of the company. Some of the main ways that can be applied include:
The signage screen is scientifically arranged, easy to use and helps employees to understand quickly
There is an orientation session for staff about the structure of the process
Make a specific and clear set of documents for each department in the group
The Fifth S – Sustain
Staying productive requires both adhering to existing processes and practices, while continually improving to increase the quality of your business. It's a delicate balancing act. While you've probably already removed a lot of obvious operational issues, you'll need to dive deeper at some point. Maintaining your lean management strategy entails:
Maintaining your lean management strategy requires:
Regularly performing formal and informal staff reviews
There are exchanges, creating conditions for employees to contribute ideas to develop warehouses
👉 Read More: 3PL Warehouse Management System: Meaning And Benefits
👉 Read More: 12 Benefits Of Warehouse Management Systems In 2023
Conclusion
Lean warehouse management was created with the goal of maximizing productivity and saving company resources. By applying the 5S method to the entire warehouse, you will create a work environment where employees can develop to their full potential.