A highly competitive market in the e-commerce and logistics industries encourages businesses to optimize their operations and procedures. One of the most significant needs is that the items are accessible to potential buyers at all times while reducing warehouse expenses.
With the real-time inventory management solution, you can avoid the danger of losing customers permanently when you are unable to provide them with the goods they require. Eliminating stockouts may save you money while also making your consumers happy.
What Does Real-Time Inventory Management Mean?
Real-time inventory management is the practice of quickly documenting inventory sales and purchases by using technology so that your business has a clear view of what is going on with inventory. It is a modern system that allows you to track, analyze, manage, and organize levels in real-time, enabling you to respond quickly. It also implies that an online store has up-to-date order management databases as well as centralized inventory management.
Real-time inventory management strengthens supply networks, focuses on product mobility, and can lead to more effective operations. It evaluates the data as a reference for appropriate raw resources or production planning to prevent stock-out situations and surplus stockpiles.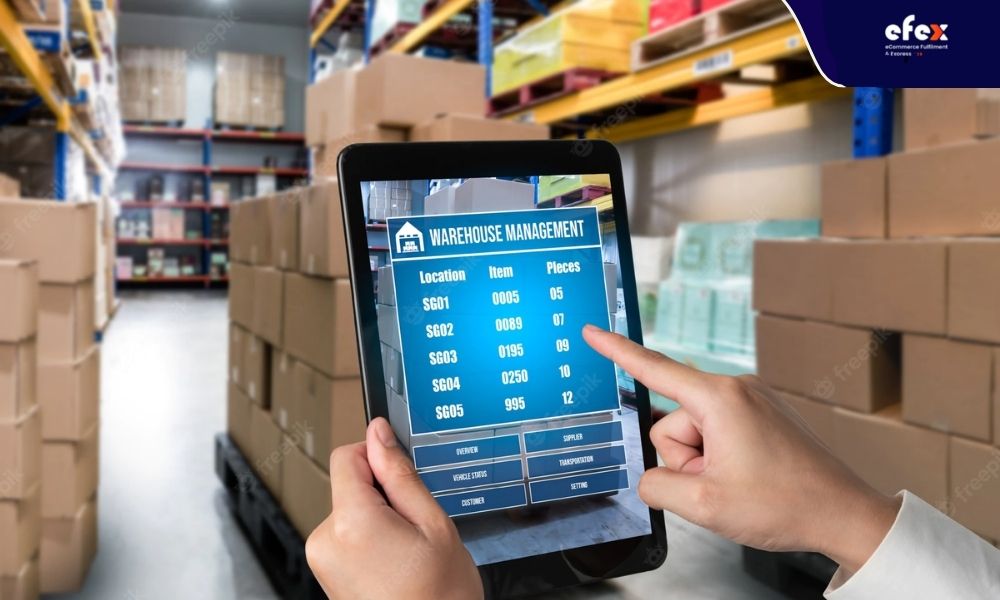 Advantages of Real-Time Inventory
Knowing the benefits of real-time inventory is vital for your fulfillment center services since adding a new software program or supporting technologies to transition to a real-time inventory system may be costly for your businesses. Let's consult the following main benefits.
- Read more: Order Management System: Definition, Process And Value
- Read more: Order management system for Ecommerce: Definition, Key Effect, Benefit
Avoid Running Out Of Stock
What could be more frustrating than having a ready and eager buyer just to lose them because your company has sufficient stock of the specific goods in stores and online? It can bring a negative impact on your brand, resulting in disgruntled consumers who will turn to your competitors instead. Inventory management software helps you to swiftly identify low-stock spots in your inventory and respond accordingly to satisfy client demand.
Improve Customer Experience
Real-time inventory management is also vital for customer happiness. You can avoid mistakes in order processing and give your consumers a clear picture of what things you have in stock. Nowadays, when word of mouth is more crucial than ever, a terrible experience might lead to consumers venting on social media, causing a decline in future purchases. Thus, a positive customer experience can result in a better review, which draws additional consumers and others.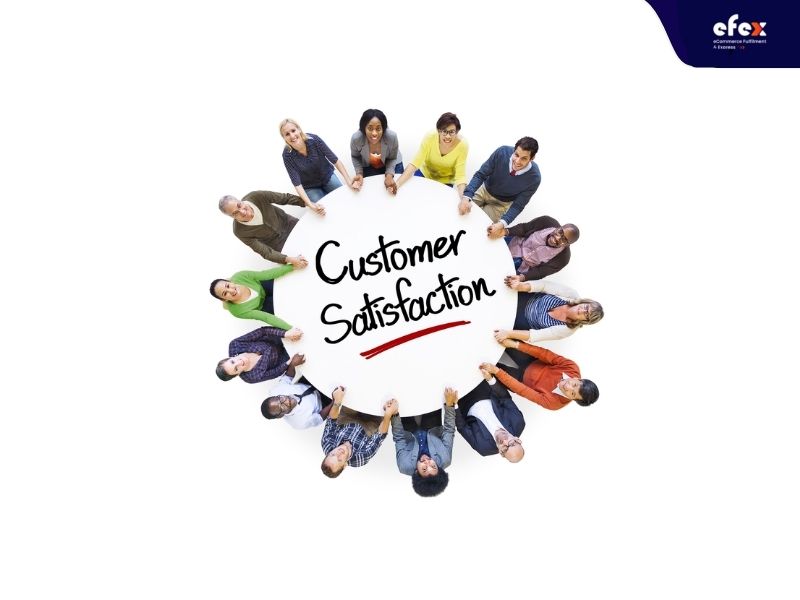 Control Inventory Levels
It delivers a concise view of your inventory's cost, a clear image of aging items, and sales potential. This reduces the danger of having dead stock by prioritizing sales on 'soon to expire' products above inventory with an extended shelf life. Hence, you may also organize their storage effectively if you know you will have numerous items arriving in a short time.
Easily Meet Delivery Schedules
As previously said, real-time inventory management provides you with a full image of your inventory, allowing you to know whether it is accessible at any given time. It is intrinsically tied to the development of delivery schedules for the food business. You can confirm that you are delivering on your promises and prepare for potential purchases accordingly.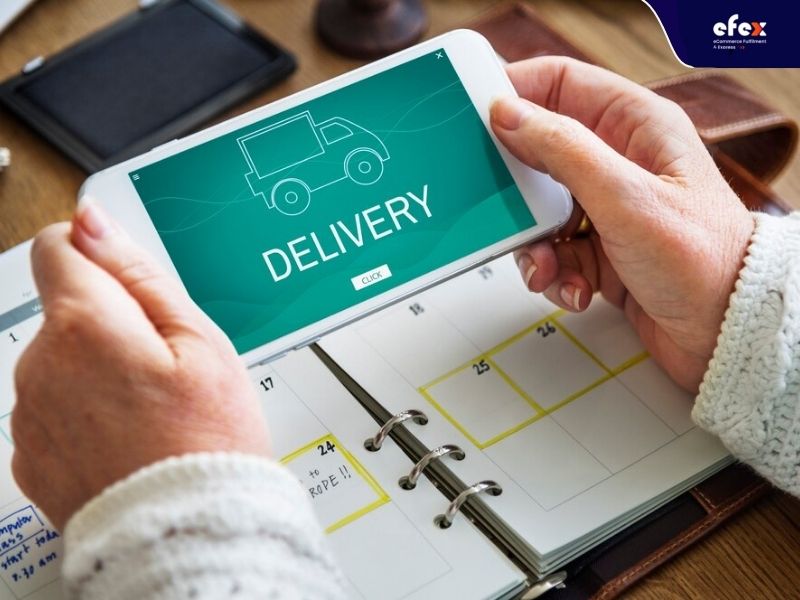 Enhance Decision Making
Businesses that recognize the value of managing inventory may take advantage of actionable information and thorough reports that benefit all parts of the organization. You may gather knowledge on profit margins from each product, top and bottom sellers, and more, helping your organization to make the more informed inventory and stocking decisions.
👉 Read More: Excess Inventory: Definition, Disadvantages And How To Reduce
Optimize Workflow
It also aids in the prediction of bottlenecks or difficult parts in the inventory flow. If your company has many locations, you may quickly access data at each one, making it easier to manage finances and adjust sales needs. Workflow optimization gives you an advantage over the competition, employees can stay one step closer to achieving.
Disadvantages Of Real-time Inventory Management
There are four main disadvantages in real-time inventory management that you should consider, including cost, setup, training, and maintenance.
Cost
Real-time inventory management is not the most cost-effective technique to manage inventory activities. Purchasing an inventory system and its associated gear might cost hundreds or thousands of dollars. However, it also helps save time and eliminate all kinds of issues that might arise in a manual inventory system. Therefore, you must analyze the prices of both options and decide which will save your money in the long term.
Setup
Just like every other software package, it takes time to arrange things and start using the product to its maximum capacity. This may cause some disruption when you add the whole of your components, goods, vendors, locations, and others to the system. It is worth it because when you have completed all of this, you will be able to manage your inventory in real-time.
Training
Training is an important element of learning the program. You cannot expect to grasp a difficult solution without the assistance of an expert. Therefore, you might choose to invest time in viewing training videos or purchasing a software training bundle. You will need to invest time and money to get the most from your software purchase.
Maintenance
When you have implemented a real-time inventory management system, you must keep it up to date. Whether it is cycle counting to ensure your inventory counts are correct or upgrading to the newest software version, you must remain on top of things to keep things moving properly. Anyway, the appropriate tools are only useful when you can manage them.
The Interaction Of Real-Time Inventory With Shopping Cart Stock And Low Levels
Online businesses must do all necessary to increase their profits, particularly in these challenging times. As well as a greater emphasis is placed on internet marketing, special offers, social media, and other trendy techniques for merchants to get new customers.
However, many businesses fail to pay adequate attention to the methods or even "out of stock" situations in which they may enhance conversions from existing website visits.
Low Level Has Become An Expected Standard
The most common method of coping with low levels has been to inform clients throughout their online shopping experience that a specific item is now out of stock. And a notice to "check back soon" is occasionally added to the website page, as if this somehow will entice the prospect to return to the site later.
Customers who receive the unpleasant "out of stock" notification are more inclined to return the item and hunt for a competitor who has the same or a comparable product in stock. Out-of-stock products constitute a significant "lost" opportunity.
Real-Time Inventory Reduces Out-Of-Stock Losses
Fortunately, new advancements in e-commerce fulfillment software allow for creative approaches to managing out-of-stock commodities to reduce business loss. In general, they treat everything like it were in stock, letting consumers add products to their baskets and complete some sort of payment transaction, even if any of the items are actually "out-of-stock".
The crucial point is that they enable an online merchant to gather contact information so their sales department may instantly follow up with the consumer to discuss the out-of-stock products.
Close The Deal With Incentives
You will have everything you need to transform this possible lost transaction into a home hit with contact details and the option to follow up directly with the consumer. Rather than losing the business, you may provide the consumer an incentive to "wait" for the goods to be restocked. This can take the shape of a percentage reduction of the product price, free or expedited shipment, or whatever you can think of to assist reduce disappointment.
👉 Read More: LIFO – FIFO Inventory Cost Method: How To Calculate And Example
Actively contacting buyers helps build a connection that may easily transfer into future sales, because most of your rivals are not giving service to this level. Thus, once it comes to out-of-stock products, look outside the box and you may discover that you can further separate yourself from your rivals.
What Is Required For A Real-Time Inventory Management System?
There are some elements you will need to get started if you determine that the real-time inventory management system is ideal for your company.
Software
You will need inventory management software since physically tracking every single gadget on your racks is too much effort for everybody. However, it is not like all inventory software provides real-time tracking, some are expressly built for periodic inventory management. We also suggest investing in cloud-based inventory software, particularly if you are adding hardware or managing goods across various sites.
You and your staff can easily access and update your inventory tracking from everywhere with cloud-based software. It can also communicate with a barcode reader and RFID scanners to record activities as they occur. This helps in keeping everyone in your company at the same pace and your system as current as possible.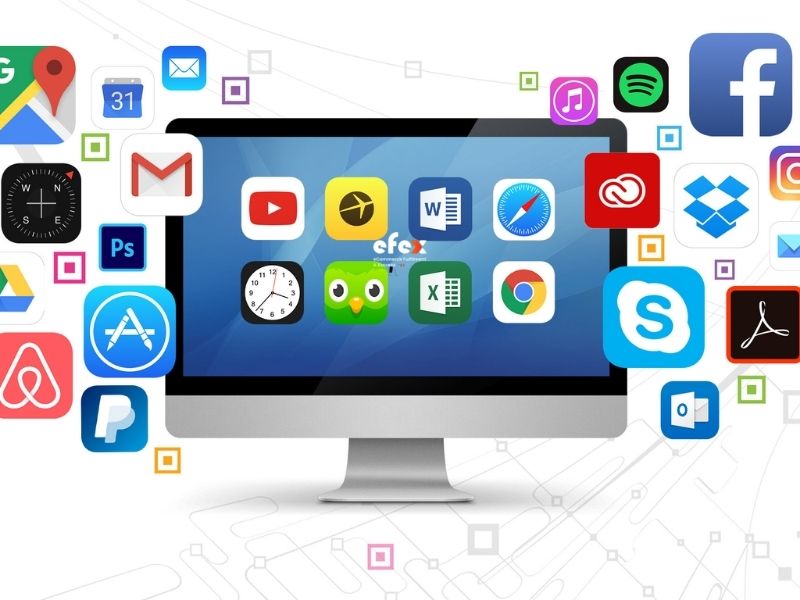 Hardware
Hardware is similar to RFID tags and barcode scanners which make the procedure easier. Rather than inputting each item number manually into your program, you can simply scan it and go on. But you have to make sure to maintain hardware as necessary or you will realize that none of the whole batches of stuff sent to your second warehouse was scanned since the RFID readers at the warehouse reception area were not working correctly.
👉 Read More: Just-in-time Inventory (JIT): How It Works And Its Advantages
Besides, you should also ensure that all of your staff have received sufficient inventory training, including how to use your scanners and other hardware. Because if an employee scans shipping barcodes but not item barcodes, your whole system may suffer.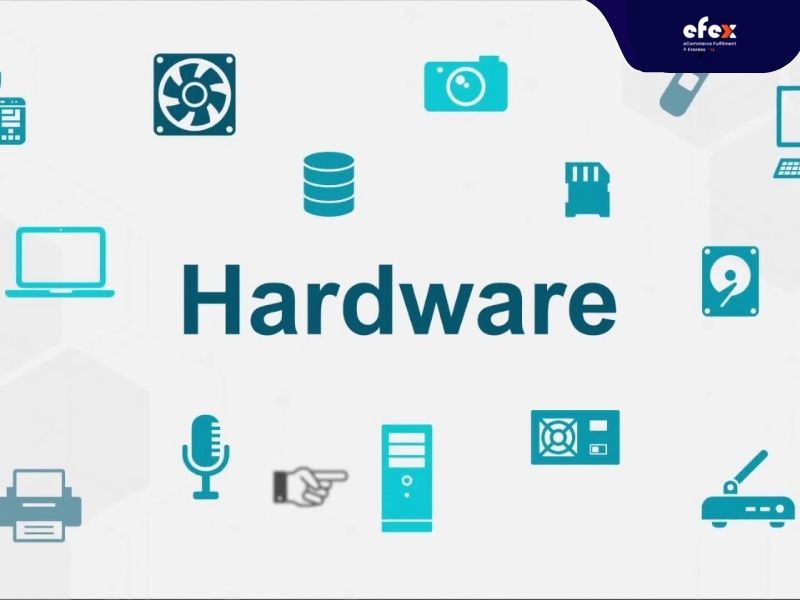 👉 Read More: Cost Of Lost Sales: Formula And How To Solve
Real-time inventory management is a valuable tool for every company. Although it costs you time and money to set up, it saves considerable amounts of money and time in the long term. You can immediately update your inventory data, streamline the reordering process, avoid double data entering, and assure data reliability with real-time inventory management.