WMS software has become a critical role in the operations of third-party logistics (3PL) companies. However, selecting the best option is not always simple. There are various types of warehouse management systems to consider. To make the best decision, you must first know your choices, how they are different, and which system is right for your business.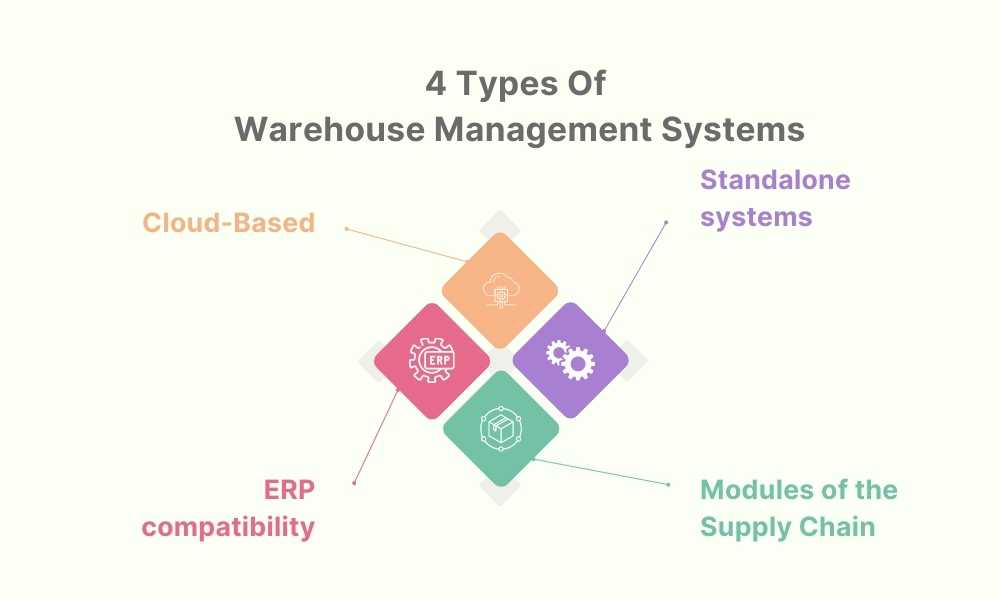 What are the types of warehouse management systems?
A warehouse management system (WMS) is used to control warehouse activities such as inbound and outbound inventory as well as handling inventory replenishment. Besides, the WMS improves visibility and structure across the whole warehouse business. A WMS is essential for every organization to run its warehouse properly in all aspects. Most significantly, a WMS connects all areas of the supply chain, and regardless of the type of WMS you employ, you can entirely optimize and integrate the entire operation into one platform. There are 4 common used types of warehouse management systems
Standalone
Supply Chain Modules
Integrated with ERP
Cloud-based
They all have their own set of advantages for certain warehousing requirements. Before determining which WMS will work best for you, you should evaluate a number of things.
4 Types of warehouse Management
If you are wondering what are the different types of warehouse management systems? Then let's look at the 4 different types of warehouse management systems now:
Standalone systems
Standalone is the first solution among the types of warehouse systems. They are purchased only for managing their warehouse.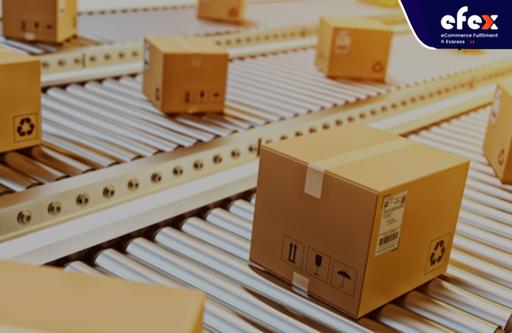 These warehouse solutions can be integrated with existing or future systems, although they are sold separately from several other duties of the supply chain. Although some companies offer a few basic transportation solutions, the best WMS remains the focus. Greatest-of-breed is similar to selective breeding in that it only incorporates the biggest and most important aspects of all possible modules of the warehouse management system.
👉 Read More: 3PL Warehouse Services: Benefits And Offers Inventory control and warehousing operations are frequently included in WMS. All features that standalone WMS users can expect are as follow:
Expiration tracking
Scanning barcodes
Slotting
Cycle counting
Putaway
Picking
Packing
Expiry date tracking
Businesses can use standalone WMSs to be a one-time solution. That is inventory management systems, or as part of larger system integration. It's perfect for SMBs and organizations with limited software budgets because of its accessibility. It doesn't include any additional phases in the logistics operations or does not work with other types of companies' software as several of the warehouse management software listed below.
Modules of the Supply Chain
You may think of WMS systems as a subclass of SMC (standing for supply chain management) when examining them. Even though there are various types of warehouses used in the management of the supply chain, this post only concentrates on those that provide value to the products. Solution for supply chain management covers a wide range of areas, from supplier relationships to corporate procedures to control risks. Spending on supply chain strategy programs that also include warehousing elements is required when considering such a type of warehouse management system. It's a preferred approach since it allows 3PL companies to learn about the many advantages of SCM.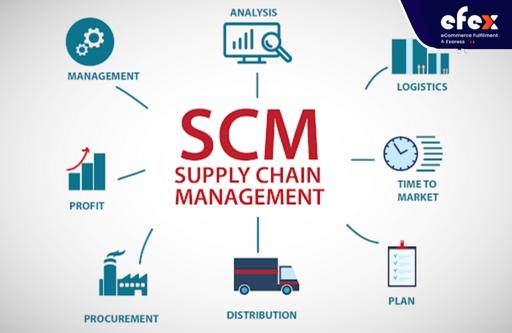 Integrating other systems with WMS is an excellent method to guarantee that different portions of the company are well-connected. It enables holistic supply chain management, whereas standalone options are limited to warehousing. Once you choose this path, you'll want to make sure there are no overlaps in your current applications. You might, for instance, integrate fleet management, warehouse management, and inventory management software into one SCM platform if you already apply them. Another strategy to prevent overlap is an SCM system that connects with other enterprise systems, including ERP systems and payroll, which leads us to the following system.
ERP compatibility
ERPs refer to strong software applications that mix the features of a number of different systems.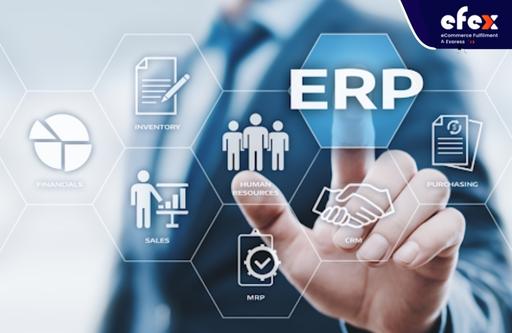 They provide the majority of the key 3PL applications, including planning supply chain, accounting, procurement, human resources, client relationship management, etc. ERP is considered to be a great choice for companies who want to improve their software on a wider scale. Although some warehousing functionalities are included in compatible ERP systems, they are not a key function. When looking for an ERP tool, you should take this into consideration. Check ahead of time to see if the system you chose has warehouse management features. Because of its unique components, combining a WMS with this solution might cost you twice as much. This system is capable of doing a wide range of activities and combining them together into a single user interface.
👉 Read More: All Cost To Rent A Warehouse In 2023
Consider ERP as your best fit if you're unhappy with alternative software solutions you're using or demand a consolidated system. WMS can be used as part of a supply system or ERP connection differing from standalone programs in that it includes managing the warehouse as a component of a bigger tool. The first decision you must make is either you want to invest in a single WMS or when a combined solution would be more advantageous. It all varies with the size and goals of your organization.
Cloud-Based
Regarding installation and maintenance, on-premise solutions are frequently unreliable. It's possible that you'll have to pay a lot of money for setup and equipment.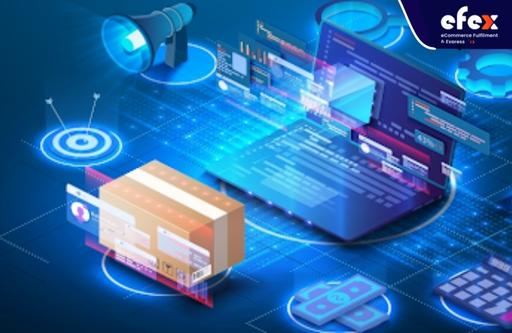 Using a WMS which is cloud-based has a number of significant benefits. You can significantly decrease development and installation expenses because they are managed and administered by a provider. Additionally, because of their low entry cost and subscription-based payment options, such scalable solutions appeal to startups and small businesses in particular. Inventory reporting, workflow automation, data input time reduction, and other warehouse processes are all improved by cloud-based management solutions. They also make sure that product upgrades are delivered on time and that data is accessible in real-time. Using a cloud-based solution help you control different system functions from a single location. These solutions, as appealing as they may appear, are not without flaws. Because the solution is hosted by your vendor, you have far less control of information protection safety, and problems with internet access can result in service outages. Before deciding on a platform, think about your pain areas and needed requirements. Installment, integration, and easy-to-reach sales channels all contribute to effective deployment.
The advantages of using a warehouse management system
Warehouse management software comes in a variety of forms, each with its own set of advantages, such as lowering total operating costs. Businesses can use WMS software to manage logistics and inventory by doing cycle counts, tracking shipments, and keeping track of expiration dates. To those who know how to utilize it, a great warehouse management system provides more than simply statistics. It's a good way to meet your company's warehousing demands since it may promote supply chain transparency, give accurate data, and improve cooperation among all members of a team, resulting in a more efficient and successful business. Moreover, barcoding, serial numbers, and RFID tagging, these methods improve inventory visibility. Inventory tracking functionality in WMS optimizes inventory transportation both internally and outside. Receiving, putaway, slotting, picking, packing, and shipping duties can all be optimized with the right tools.
How to choose the right system for your organization?
As you've seen, finding the ideal system for you and your company is highly dependent on a variety of aspects. A standalone system may be the perfect option for small-sized businesses looking for something basic to support them manage their warehouse. The ERP Module may be the ideal option for larger 3PL organizations looking to expand their warehouse into a larger enterprise. We think that as the industry becomes more productive in its use of technology, moving to a cloud-based platform will be critical for businesses to keep evolving and succeeding in an ever-changing economy. Not to add, choosing the ideal technology for your company that allows you to use different mobile devices will improve your warehouse's productivity and make things easier in general. A company should check for the following characteristics while selecting the ideal system:
Logistics management
Inventory management
Cycle counting
Value-added services
Real-time analytics
Multi-channel fulfillment services
Warehouse automation
👉 Read More: Warehouse Management Process: Detailed Steps And Flow Chart
👉 Read More: Ai In Warehouse Management System: Application And Benefit
Final Thoughts
Today, competition is fierce, thus it is important for your company to stand out. Investing in cutting-edge technology will undoubtedly result in cost savings and smooth operations. You can also reduce risks more effectively while increasing overall productivity and profitability. That is why you should start using a warehouse management system right once, but be smart and consider which elements are most essential for your company. Do your study and make sure you're acquiring the best-suited software that can interact with your organization if you're looking for a worthwhile software solution to optimize your warehouse operations. A professional systems operator and technology vendor can assist you in comprehending the types of warehouse management systems and guide you to the best solution for your company.