In this post, we'll go over each warehouse process in detail so that you can better understand and enhance your operations. Following the explanation of each step, broad optimization advice will be presented, and detailed improvement resources will be linked for your benefit. In addition, we also explain to you how to use various types of process flow charts and how to incorporate them into your warehouse management process. Wait no more, let's immerse in it straight away!
The Overview Of Warehouse Management Process
Receiving
Receiving is the first and most important warehouse operation. The warehouse must be able to confirm that it has got the right goods, in the correct quantity, in the correct condition, and at the correct time in order to correctly complete the receiving process. Failure to do so will have ramifications for all future operations. This process also entails transferring ownership of the products to the storehouse. This makes the warehouse responsible for keeping the products in the best condition till they are delivered. Handling cargo properly allows you to weed out faulty items and prevent liabilities.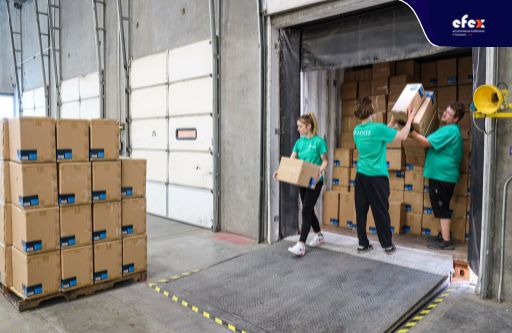 How to Improve:
The objective of optimizing the warehouse receiving process is to ensure that cargo is received properly and effectively while minimizing accumulation at receiving docks. Power pallets trucks or conveyors, for example, will assist you in unloading freight and cleaning dock spaces more efficiently and quickly. Dimensioners also simplify the entry of the size of products and pallets, enabling you to streamline your receiving procedure while obtaining certified numbers. After all, solutions like dock schedulers or labor-management solutions help you distribute the appropriate number of labor by properly forecasting forthcoming shipments.
👉 Read More: 3PL Warehouse Services: Benefits And Offers
Put-Away
The next warehouse operation refers to unloading, or put-away ( the moving of items first from the unloading port to the closest warehouse storage facility). Failure to put goods in the best possible location might reduce warehouse efficiency. There are various advantages to correctly storing goods:
Cargo is stored more efficiently and quickly.
Travel time is kept to a minimum.
The safety of the goods and the staff is guaranteed.
The use of warehouse space is optimized.
Finding, tracking, and retrieving cargo has never been easier or faster.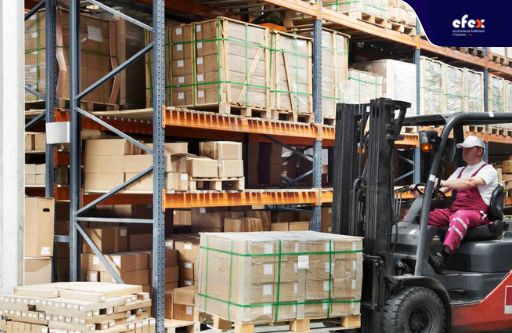 How to Improve
The aim of enhancing the putaway operation is to get objects to their ideal storage location as quickly, efficiently, and effectively as possible. Technology like slot and space management software automatically assigns appropriate places for each consignment, resulting in a more efficient putaway and greater space use. Furthermore, putaway mobile apps and tools advise employees to the right freight storage spot.
Storage
Storage is the process of placing things in the most appropriate storage place in a warehouse. When implemented efficiently, the storage technique makes use of your warehouse's free capacity while simultaneously enhancing worker efficiency.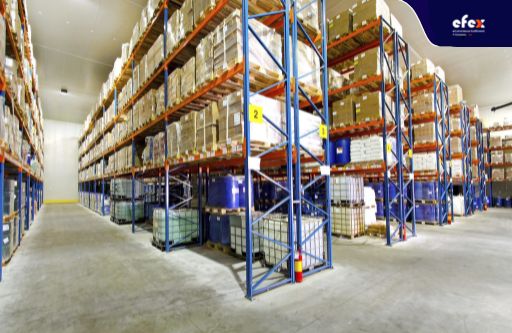 How to Improve
You can only boost your storage procedures by tracking the correct KPIs. Using technology that automatically predicts warehouse storage consumption and monitors the proper storage KPIs, you will determine how productive each aspect of your storage operation is. Slotting optimization tools can also help to identify the best storage location for a particular shipment. Ultimately, choosing the right warehouse storage solution for the volume and product mix of your facility allows you to maximize vertical and horizontal space while increasing warehouse productivity.
👉 Read More: All Cost To Rent A Warehouse In 2023
Picking/ Handling
Handling, often known as picking, refers to the warehouse operation of gathering products in order to fulfill customer orders. Because it is the most expensive procedure in the warehouse, accounting for up to 55 percent of overall operating expenses, improving it will help you save money and boost warehouse efficiency. The goal of streamlining this operation should be to improve accuracy, as mistakes can have a significant influence on customer satisfaction.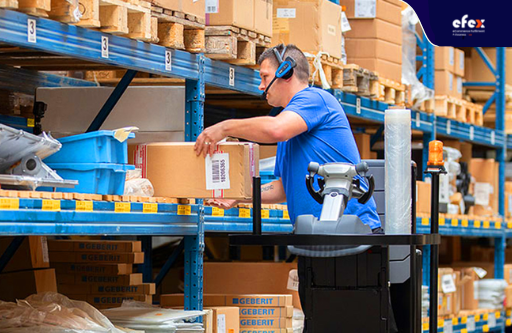 How to Improve
Applying effective techniques is one approach to strengthening the picking operations. Since devices and mobile technologies allow staff to read picking lists remotely, access control technologies in real-time, as well as scan everywhere across the warehouse, they can help to speed up the picking process. Other possible methods include performing an ABC analysis to maximize your facility structure, choosing the best picking approach, and employing technology to direct personnel.
Packing
The packing process refers to the warehouse process of combining and preparing picked products in purchase orders for delivery to the buyer. One of the most important aspects of packaging is minimizing damages from the time products exit the warehouse. Furthermore, packing must be lightweight enough not to add to the weight of the items as well as minimal enough to keep packaging costs under control.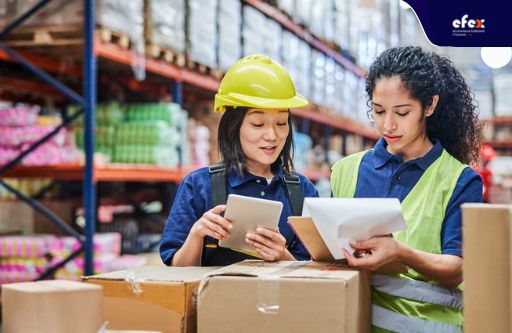 How to Improve
Using software to guide employees through the processes can help to improve the process. A packing technology including all of the crucial data, such as weight and dimensions can instantly determine the type and quantity of packing material that will keep the product protected while lowering package costs.
Shipping
This is almost the last stage of the warehousing operation and the start of the items' trip from the warehouse to the buyer. Only when the right order is selected and then loaded, sent to the correct customer, goes through the correct mode of transportation, and also arrives without damage and on schedule is shipping regarded as successful. Ordering, unloading, picking, & packing are all critical steps in the shipping process since they have a significant impact on whether the order is fulfilled properly and safely.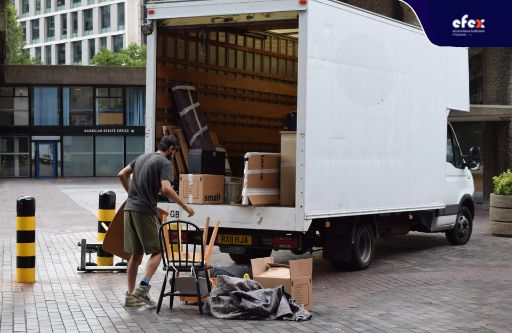 How to Improve
Enhancing the delivery process requires software solutions that automate the majority of those tasks. Labor relations software allows you to allocate the appropriate amount of resources, avoiding under allocation. With a shipping phone app and device, you can have the required data available and in real-time to confirm deliveries on the way. Furthermore, loading solutions can give you guidance on how to load products in a safe and effective way.
Report
Warehouse managers employ software such as a warehouse management system (WMS) to gain a real-time picture of inventory levels, order fulfillment, and the amount of on-time shipments. Data can also be delivered all across the company to help with HR, finances, and inventory forecasting using the enterprise resource planning (ERP) system.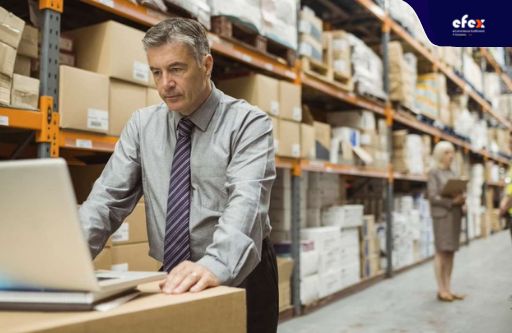 The Flow Of Warehouse Outbound Process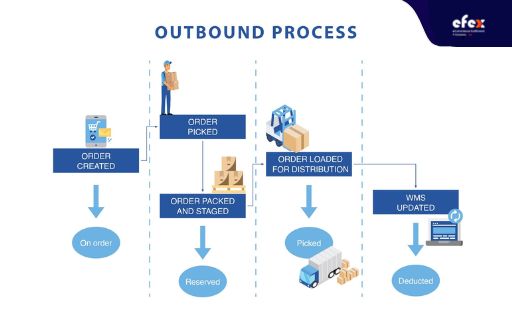 Mastering the flow of the outbound operation in your warehouse is critical to your company's success. It's an important part of ensuring that both distribution network operators and customers are satisfied. At a minimum, the flow of the outbound process should have the following steps:
Set up a place for packing
Your warehouse's packing area should operate like a well-engined machine. Besides the system for processing orders, packing sites should have SKU codes, barcode scanners, labeling printers, as well as packing supplies. To avoid delays, ensure your packaging locations are always available with eCommerce packaging.
Build a staging location for shipments
Here is where finished items are stored before they are available for pickup onto trucks. Since your warehouse is well-organized, drivers can begin loading items as soon as they arrive.
Keep track of deliveries and arrival reminders
WMS solutions will give an interface that allows you to view which goods have been sent as well as which are still being handled. As clients get their purchases, certain WMSs email out messages thus avoiding the need for extra package follow-up discussion. If a shipment has trouble, ask your carrier for further information.
Get your records up to date
Records of goods exiting your facility and where they moved should be part of your outbound workflow. If you perform it physically or even have software do the bulk of the tasks, you still must have documented proof of all completed tasks.
The Flow Of Warehouse Inbound Process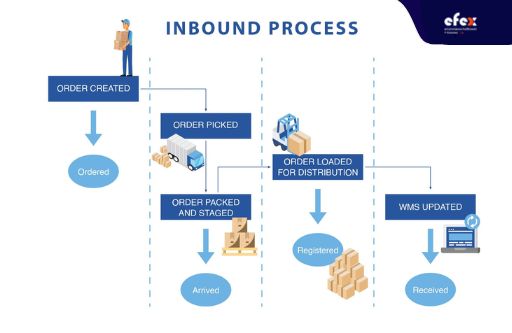 The productivity of your company depends on having a solid warehouse inbound process flow. You may need to hire new employees depending on the issues your warehouse encounters. You can rapidly attract candidates by posting an interesting warehouse manager job description. Include competitive warehouse manager compensation as well. Once you've hired the correct person, it's critical to devote the same amount of attention to your inbound flow as you do to your outbound flow. The following stages should be included in your warehouse's inbound process flow:
Arrange shipments
Don't let the time of your deliveries be a guessing game. This will result in a congested delivery area and delays in pallet unloading. Give your delivery drivers an automatic scheduling system or jot down the date and time beforehand.
Make a designated location for unloading
When creating a warehouse incoming process flow, it's easy to neglect the unloading zone. This area is mainly for dismantling cases and transporting things to shelves.
Gain inventory management
Putting things on shelves isn't enough; you also need an inventory management system that is both precise and fast. Include particular handling or storage needs for your products in your process flow as well. Everything that individual products require for storage, such as warehouse labels, should be included in the inbound flow.
Keep your reports up to date
The warehouse inventory management system uses statistics to calculate all of your clients' orders. Outbound traffic is directly impacted if a case was never put away or it was broken and never documented. Run an inventory audit on a regular basis to ensure that all goods are accounted for.
👉 Read More: Objectives Of Warehouse: Definition And How To Optimize
👉 Read More: Types Of Warehouse Management Systems: Definition And Benefits
Summary
Warehouse management process is critical to the smooth operation of a warehouse and the timely delivery of goods to clients. You risk slipping behind the market if you don't manage your warehouse using best practices. It's critical to tailor your process flow to your warehouse requirements as you build it. Spend the effort to double-check that your warehouse process flow is efficiently delivering products to clients. It will place you ahead of the competition and ensure that your profits remain consistent year after year. Hope you have a good time with Efex.