Vietnam's electronics industry is critical to the country's fast-growing economy, contributing to the country's industrial success. Furthermore, Vietnam's execution of important trade agreements, significant demographic tailwinds, and supporting government policies are anticipated to sustain this trend and give investors several options. According to data from the General Department of Customs, the electronic industry brought in 77.6% billion dollars in the first nine months of 2021 during the pandemic. Let's take an overview of the development of the Vietnam electronics industry in the below part and find out the top 5 largest electronic companies in Vietnam.
An Overview Of Vietnam Electronics Industry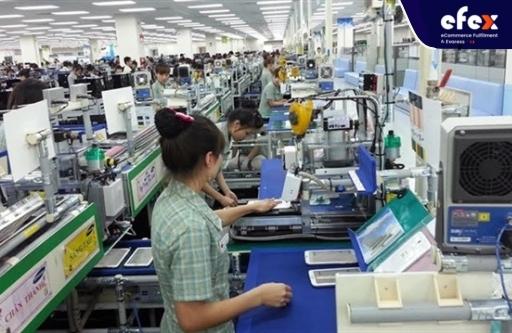 Before the COVID-19, Vietnam was establishing itself as an excellent site for doing business in this industry due to the movement of supply chains as a result of the US-China trade dispute and rising manufacturing prices in China. All of this has positioned Vietnam as one of the world's top electronics exporters with the country ranked 12th since 2015. Exports have steadily increased from an average of 12 billion dollars in 2014 to 47.3 billion dollars in 2019, alongside this, imports of electrical items roughly increased. The electronics industry in Vietnam is diversified. In 2019, China was Vietnam's top export destination, accounting for 19,3% of total exports, followed by the United States and South Korea which was 18.2% and 9.1%. Vietnam's major exports include 41% of mobile phones, cameras, and televisions, 18.2% of electrical apparatus, and 11.9% of electronic integrated circuits and micro assemblies.
Besides exports, Vietnam imported 33% of electrical machinery and components from China, 31% from South Korea, 7.99% from Japan, and 6.52% from the United States. Unfortunately, when the COVID-19 came, everything was difficult. Vietnam has reported the COVID-19 pandemic's third wave, resulting in lockdowns, restrictions, and interruptions to supply networks, as well as company closures. However, despite the detrimental impact on the Vietnamese economy, many international investors still chose Vietnam as a top location to establish their electronics manufacturing operations.
- Read More: The Best Fulfillment Service in Vietnam
- Read More: Best warehouse service in Viet Nam
Top 5 Largest Electronics Companies In Vietnam
Find out the top 5 largest Vietnam electronics companies in the below part.
SAMSUNG Electronic Company Limited HCMC CE COMPLEX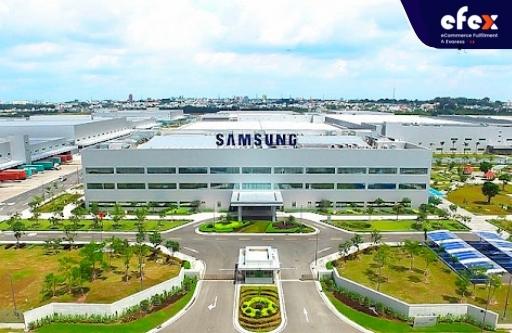 Samsung, a South Korean-based company, is the most famous electronic company in Vietnam. It is a multinational manufacturing company that has a head office located in Seoul in Korea. Since 2014, Samsung started to expand its factories in Vietnam. Many Samsung subsidiaries in Vietnam concentrate on different industries. One of them is SAMSUNG Electronic Company Limited HCMC CE COMPLEX which specializes in the electronics industry. Key features:
Manufacturing laptops and computers; electronic components; computer and laptop accessories; telephone systems and equipment.
Representative: Youn Chel Woon
Address: Lot I-11, Road D2, Hi-tech Park, Tang Nhon Phu B Ward, Thu Duc City, Ho Chi Minh City, Vietnam
DAEWOO Electronic Equipment Vietnam Co., Ltd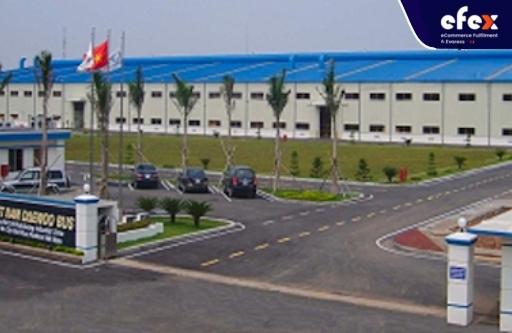 Top 2 of the largest electronics companies in Vietnam is also a brand that comes from South Korea. Established in 1973, DAEWOO's headquarters was based in Seoul in Korea. DAEWOO officially join the Vietnam market in 1995 with the name of DAEWOO Electronic Equipment Vietnam Co., Ltd.
Key features:
Manufacturing and providing CE electrolytic capacitors for the electrical and electronic equipment industry
Representative: Oh Byoung Sung
Address: Tan Dinh Production Area, Tan Dinh Ward, Ben Cat Town, Binh Duong Province, Vietnam
Electrical And Electronics Company (TCL) Vietnam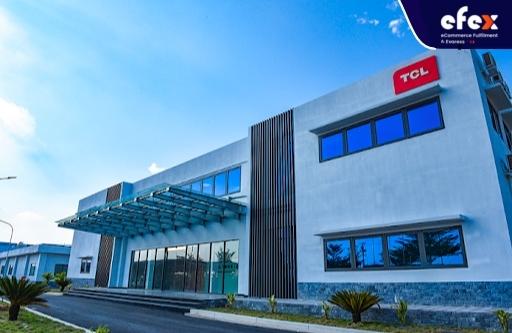 TCL is a Chinese multinational electronics corporation with headquarters in Guangzhou in China. In 1999, TCL expanded the market and established a branch in Vietnam with the name Electrical and Electronics Company (TCL) Vietnam. It has three representative offices in Vietnam, including one in Ho Chi Minh City, one in Da Nang City, and the others in Hanoi City. It also has a factory located in Dong Nai Province in Vietnam.
- Read More: Vietnam Retail Industry: Potential and Fact
- Read More: Vietnam Tax Rate: List Of Tax Rates In Vietnam And Why Need To Pay
- Read More: Vietnam Withholding Tax: Detail Information
Key features:
Manufacturing and selling electronic products such as televisions, mobile phones, household electrical appliances, and refrigeration
Representative: Wang Cheng
Address: 983 Tran Hung Dao Street, Ward 5, District 5, Ho Chi Minh City, Vietnam
Business scale: 100 - 200 employees
Intel Products Vietnam Co., Ltd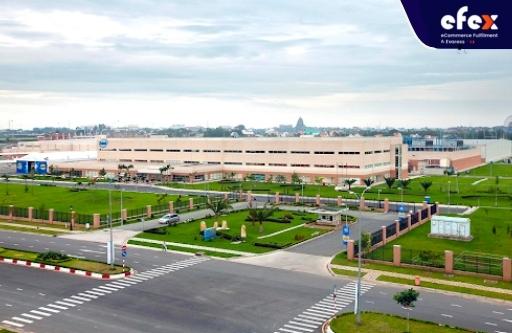 Intel Corporation is an American-based multinational corporation and technology company that is headquartered in California in the U.S.A. It is well-known as the world's largest semiconductor chip manufacturer. Intel Products Vietnam Co., Ltd was established in 2006 and is one of the companies working in the field of assembling and testing computer chip products for export and research and development in the field of high-tech information. The Intel Products Vietnam (IPV) factory is the largest manufacturing, assembly, and testing facility in Intel's assembly and testing network.
Key features:
Manufacturing electronic components, specifically completing and manufacturing Intel-branded chips from wafers
Representative: Ooi Kim Huat
Address: Lot I2, D1 Street, Hi-Tech Park, Tan Phu Ward, Thu Duc City, Ho Chi Minh City, Vietnam
GELEX Group Joint Stock Company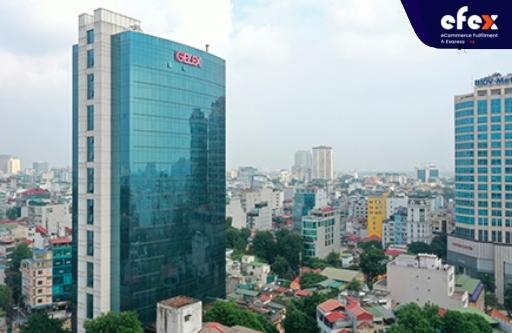 GELEX Group Joint Stock Company, formerly known as Electrotechnical Equipment Corporation, was established under Decision No. 237 QD/CNNg-TCNS dated 10/07/1990 of the Ministry of Heavy Industry ( now the Ministry of Industry and Trade) based on concentrated production, business, service, and electrical engineering research units managed by the Ministry of Heavy Industry.
Key features:
2 main industry fields: industrial production including manufacturing electrical equipment and construction materials, and infrastructure
Representative: Nguyen Hoa Cuong
Address: GELEX Tower, 52 Le Dai Hanh Street, Hai Ba Trung District, Hanoi City, Vietnam
The Vietnam electronics industry will continue to develop as a result of a mix of purchasing power and demographic and economic modernization that has given Vietnam a strong regional outlook, with suppliers expecting to tap into an increasing middle class and a steady supply of first-time customers.