The Vietnam steel industry has been developing rapidly in recent years. Despite the effects of the epidemic, the growth indicators of Vietnam's steel industry still achieved positive numbers. In this article, we will provide some important information about the overview of Vietnam's steel industry as well as the 5 big steel companies in this market.
Overview Steel Industry Vietnam
Many members of the Vietnam Steel Trade Association (VSA) had a difficult time experiencing price fluctuations in the first half of 2020 due to the impact of the Covid-19 epidemic. However, in the second half of 2020, the market opened up with positive corrections when the world entered the recovery process again. Compared to the same period last year, Vietnam's crude steel sales and output increased by 12% and 14% respectively, while for the steel export industry, the increase was 3.55 times. Sales and output of steel products increased by 1.4% and 2.7% respectively compared to 2019.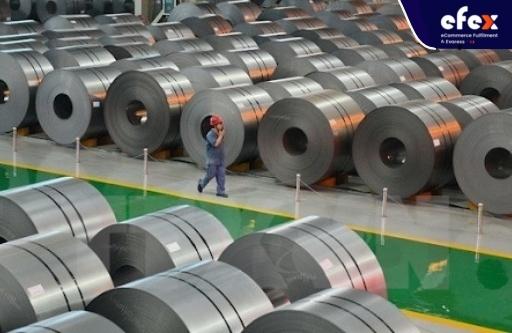 The steel sector, which is rapidly rebounding, is expected to increase by double digits in 2021. Domestic steel consumption is expected to rise considerably due to an increase in public investment capital, and construction. Infrastructure building and the resurgence of the real estate business (VCB Securities), particularly the industrial real estate sector Since mid-2020, capital loan distribution has been increased, which is projected to benefit the steel sector this year as well. Anti-dumping tax regulations for Vietnam have not changed significantly throughout 2021.
Except for some items sent to Australia or Thailand, which account for less than 5% of total steel exports, the export segment of the steel industry looks promising for 2022. Galvanized steel manufacturers will benefit from this year's export segment. Because the galvanized steel sheet segment is currently having a surplus of about 30% of the total capacity, the import demand for CRC and color-coated steel is quite high when the supply from Russia and China drops sharply.
- Read More: The Best Fulfillment Service in Vietnam
- Read More: Best warehouse service in Viet Nam
Top 5 Largest Steel Companies in Vietnam
FORMOSA STEEL JOINT STOCK COMPANY - Vietnam Steel Industry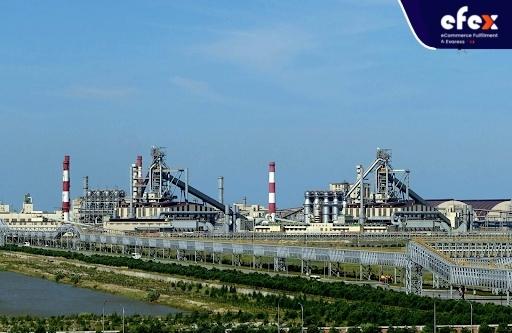 Formosa Steel Joint Stock Company was established and put into operation in Ha Tinh City on December 6, 2008, currently headquartered in Vung Ang Economic and Financial Zone, Ky Anh Town, Ky Long Ward, Ha Province Static. With a total investment capital of about 10 billion USD (phase I has an efficiency of more than 10 million tons/year), Formosa is considered a major sponsor for the Son Duong Iron and Steel Complex Real Estate project. Formosa Ha Tinh city is registered for entertainment activities in 11 commercial businesses, including iron and steel production and trade, port trade, cement production, and thermal power plant trading. electricity and water treatment plants, construction, management and operation and commercial business of gas plants, a commercial business of compressed air and industrially used liquids such as oxygen and nitrogen, production, processing, trading, import and export of related products of coke, tar, light crude oil and commercial real estate.
The company's total revenue in the first quarter of 2021 reached $ 1,094 million, up 56% over the same period in 2020. The Company's output of core products such as billets, large slabs and small slabs reached 1,627 thousand tons, up 17% over the same period in 2020.
HÒA PHÁT GROUP - Steel Industry In Vietnam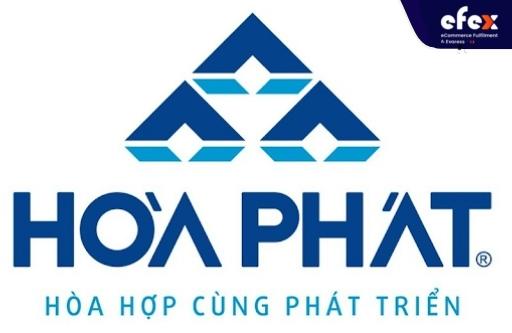 Hoa Phat Group is one of Vietnam's leading industrial manufacturing firms. Previously, a corporation that specialized in trading and trading construction machinery. Hoa Phat has expanded its business and entertainment operations to include interior design, steel pipes, building design steel, real estate, refrigeration and agriculture. Hoa Phat Group includes 1 office in Singapore and 11 member companies, with 25,424 professionally trained and qualified employees. Steel production is considered the main trading and service business of the Group, which accounts for more than 80% of the difference in price and income. Hoa Phat Group is a leading and large-scale steel pipe and construction design steel producer in Vietnam, with market shares of 32.5% and 31.7% respectively, with an efficiency of more than 8 million tons of steel. types. The giant group earned a price difference of VND 91,279 billion in 2020, an increase of 41% compared to 2019.
- Read More: Top 10 Vietnam Coffee Production and Export in Vietnam
- Read More: Vietnam Electronics Industry: Overview and Top 5 Largest Company
- Read More: Vietnam Retail Industry: Potential and Fact
VNSTEEL – CÔNG TY TNHH THÉP MIỀN NAM - Vietnam Steel industry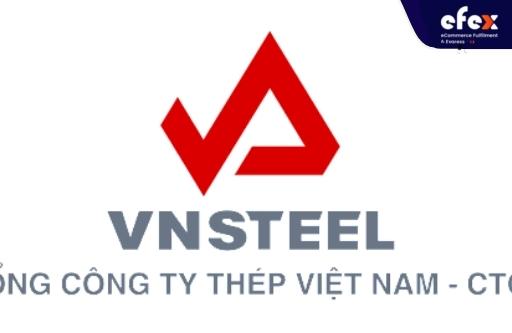 Southern Steel Company Limited VNSteel is formerly known as Vietnam Steel Corporation - Permanent Phu My Steel Factory Joint Stock Company. The Corporation changed the scale of entertainment activities into a one-member limited liability company 5 years ago. The firm now possesses a civilized and closed manufacturing line that includes a smelting facility with a capacity of 550,000 tons per year, a rolling mill with a capacity of 450,000 tons per year, and a port specialized in product efficiency. & 1 million tons of commodities every year.
Hoa Sen Group - Steel Industry In Vietnam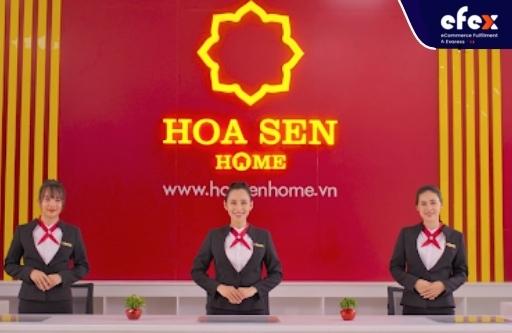 Hoa Sen Group Joint Stock Company, originally Hoa Sen Joint Stock Company, was founded on August 8, 2001, with a charter capital of 30 billion VND. The name of the company was changed to Hoa Sen Group Joint Stock Company on November 8, 2007. (Hoa Sen Group). This is Vietnam's first non-state firm to develop and construct a cold-rolled steel manufacturing facility. Hoa Sen Group presently controls over 40% of the corrugated iron business and approximately 20% of the steel pipe market.
This company is also the largest exporter of steel sheets in Southeast Asia. Hoa Sen Group has the capacity to utilize about 1.8 million tons of steel of all types in 2021, an increase of 11% over the previous year. Net revenue is predicted to reach VND 33,000 billion, up 20% from the progress of 2019 – 2020, while potential after-tax revenue is expected to reach VND 1,500 billion, up 30% from revenue reached in the fiscal year 2019 – 2020.
Conclusion
Vietnam steel industry is one of the industries with a strong growth rate. Experiencing the impact of the pandemic as well as the war between Russia and Ukraine, the steel industry in Vietnam is still standing and is still considered a potential market for investment and exploitation.