The Vietnamese economy currently has several potential prospects. With a dynamic market and stable political background, Vietnam has become the best investment destination for foreign businesses. Especially for Vietnam's furniture industry, when there is strong potential as well as great development opportunities.
This article will tell you about the overview and potential of the Vietnam furniture market in 2022.
Overview of the Vietnam Furniture Market
Vietnam has been a popular location for furniture manufacturing facilities and a major source of furniture exports. Vietnam is currently a partner of many foreign businesses and has exported furniture to more than 120 countries, with the largest markets being the United States, Canada, the United Kingdom, Japan and Australia. Vietnam also exports wooden furniture to China.
- Read More: The Best Fulfillment Service in Vietnam
Vietnamese customers have a need to buy a variety of furniture, both in terms of features and quality, which wooden furniture is the most popular. The indoor and outdoor furniture industry in Vietnam is still thriving and this trend is expected to continue to grow in the coming years.
In terms of the possibility of increasing market share worldwide, Vietnam's furniture industry has a production advantage compared to other major furniture exporting countries in the world such as China, Thailand, Cambodia, etc.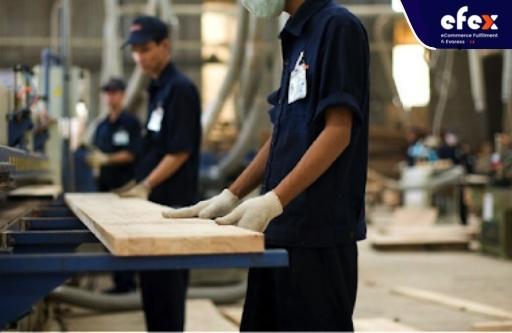 Supply chain disruptions and slower global trade have had a significant impact on Vietnam's furniture business due to the COVID-19 outbreak. In 2019, Vietnam exported about US$1 billion in forest products to China. China, but commercial activity plummeted due to the coronavirus epidemic. Vietnam's wood industry is also suffering due to a significant amount of wood goods transported from Vietnam to China in 2019 leading to a trade surplus.
As the country relies on imported raw materials in the home furniture market, the suspension of production in some places due to COVID-19 has caused problems for many businesses. However, in recent years, Vietnam's real estate has seen a significant increase, with about 400,000-500,000 apartments and villas built on the market in the past 5 years.
- Read More: Best warehouse service in Viet Nam
Domestic companies have focused on exports, which can provide furniture for houses and architecture in the medium and long term. Strong demand from Europe, Northern Europe and the Asia-Pacific region has fueled this growth. Customers in India and the Middle East are particularly important in driving the growth of the furniture industry.
Furthermore, Vietnam's home furniture market is projected to grow throughout the forecast period due to the pace of urbanization and increasing construction of houses, apartments and high-rise buildings. In summary, Vietnam's furniture market is a potential industry with opportunities for development in the future.
Trends in the Market
Kitchen Furniture Industry
Wooden furniture and other fitted kitchen appliances are considered components in the field of kitchen furniture. The rise of urbanization and the increased need for kitchen refurbishment are driving the kitchen furniture industry. Besides, with the continuous expansion in the hotel business, thanks to the strong growth of the tourism and travel industry, the investment in kitchen equipment and furniture is attracting many people's attention.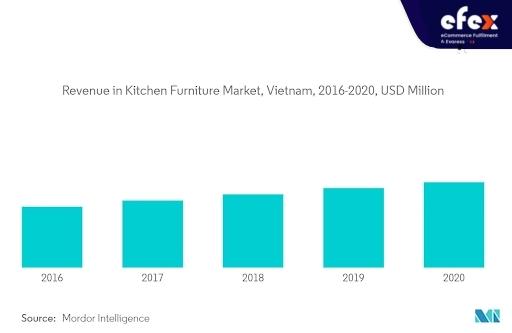 The modular kitchen trend is also driving investment in kitchen furniture in the Vietnamese home furniture industry. Hoi An and the craft villages in Northern Vietnam, are famous for their exquisite handicrafts made of bamboo or coconut, such as wine jugs, porcelain bowls, mats and coconut bowls.
- Read More: Vietnam Economy System: Type And Source
Vietnam's furniture exports are increasing
Wood and furniture have grown to become Vietnam's sixth-largest export industry, accounting for 6% of the global market. According to the Import-Export Department of the Ministry of Industry and Trade of Vietnam, the value of the wood industry in 2020 will increase to about 6.1 billion USD, with the majority coming from furniture exports, accounting for 4.4 billion USD (72%), an increase of 8. 5% over the same period last year.
Products were shipped to the United States (up 43.1% to $590.9 million in June 2020), China (15.6% to $88.3 million), Canada (19.5% up to $88.3 million), $18.8 million) and Australia (28.8% to $15.3 million). The United States is Vietnam's largest market for wood and wood products.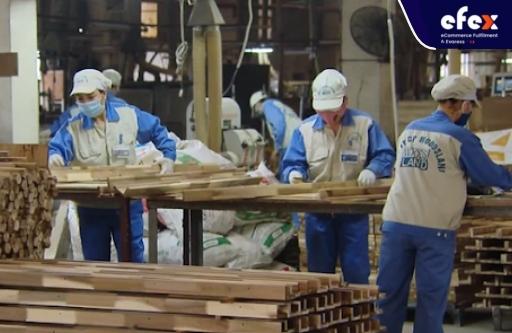 Substantial export growth of the furniture industry can be dictated by Vietnam's existing free trade agreements (FTAs) and continued trade discussions, allowing furniture manufacturers and other wooden items to increase their competitiveness and sales. The biggest difficulty for manufacturers of furniture and other wood products is the lack of raw materials due to the closure of natural forests and other measures being taken by the government to protect the environment and the country's timber supplies.
Competitive Environment
The study looked at subjects including large manufacturers as well as Vietnamese people involved in the Vietnamese home furniture industry. Some of the biggest competitors now lead the industry in terms of market share. However, thanks to continuous technical improvement and product innovation, small to medium-sized enterprises are expanding and spreading their presence in the market by entering new industries or obtaining new contracts.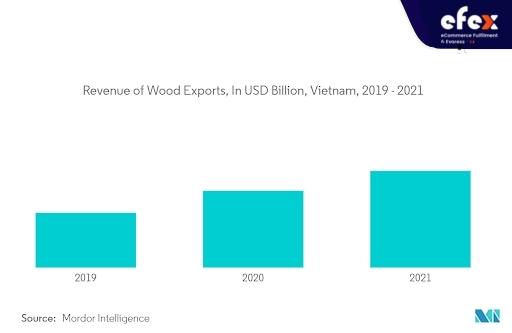 Domestic manufacturers are facing stiff competition from foreign luxury brands entering the market, which could increase the competitiveness of already established companies and start-ups.
Potential of the furniture industry in Vietnam
Based on the above data, it is clear that Vietnam's furniture business has great potential for development. The two markets with the highest demand for furniture are Saigon and Hanoi. According to experts, Vietnam's furniture industry can be classified into two main groups: standard and high-end. Furniture is often made by local carpenters or small businesses.
Meanwhile, luxury goods are often imported or manufactured by large furniture corporations. Although promising, the current residential furniture industry has not been really interested. Most of the domestic furniture market is mainly imported from other countries such as China, Thailand, and Malaysia.
- Read More: Top 10 Website To Find Vietnam Suppliers in All Major
According to statistics, the domestic furniture business only accounts for about one-third of Vietnam's export sales, a figure that is not really satisfactory. Despite being the world's sixth-largest furniture exporter, the domestic market with a population of 90 million has not yet lived up to consumer expectations. Vietnamese users still tend to prefer imported goods from abroad instead of domestic products, even though the quality is equal. On the other hand, GDP growth averages 6%/year, with strong growth in sectors such as construction and real estate, and rising household income both contributing to increased spending on furniture.
Consumers will have more money and hence the demand for furniture will also increase. Most of Vietnam's furniture enterprises are export-oriented. More international investors will enter the domestic market in the coming years. With the development of customer demand as well as political stability, Vietnam is being prepared by many international businesses to set up factories here, while some other businesses are looking to expand their operations. . act when tax barriers on furniture and home decor are relaxed or removed.
Vietnam's furniture industry amid the pandemic
Since late April, Vietnam has been dealing with a fresh COVID-19 epidemic. The furniture sector has been impacted by the four months of social distance and lockdown in several areas. While Vietnam has overtaken China as the main source of American furniture and furniture, the recent pandemic has forced the southern region, a key Vietnamese furniture producer, to have close-affects Vietnam's furniture industry.
Due to this change, some furniture enterprises have started to move their production lines back to the neighboring country of Vietnam. Companies that stay in Vietnam face challenges such as limited production capacity or the inability to arrange on-site personnel.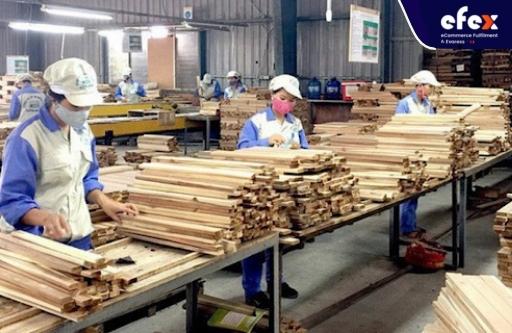 Theodore Alexander is one of the businesses struggling to keep production running due to compliance with pandemic preparedness laws. Kuka and Ashley are in a similar scenario, and Manwah has opened a factory in China to keep the flow going. Experts believe that COVID-19 will be controlled by the end of this year, and society will gradually enter a "new normal", causing Vietnam's export turnover of wood and wood products to the EU market to increase significantly. The post-pandemic economic recovery of EU countries will be one of the factors promoting Vietnam's wood and wooden furniture exports to this market.
While many opinions exist on how the furniture industry should work, the conclusion will most likely be dictated by Vietnam's vaccination rates, which Vietnam is implementing very well and quickly. This can ease the strict laws that apply to all businesses in different industries, including furniture, allowing the business to return to normal for stronger growth in the future.
- Read More: List Of All Vietnam Industry Park And Zone
Conclusion
Vietnam furniture Market is one of the fastest-growing industries with the best potential for growth. Based on the overview of the current situation of the industry above, you will have the most complete information about the potential as well as the existing problems for the furniture market in Vietnam.
So If you want to join and expand your business in Vietnamese market, contact EFEX today. You'll receive all the necessary resources to eliminate obstacles that impede the expansion of your brand!