The warehouse plays a very important role in the supply chain sector. The storage and storage sector is judged by experts to rise to $ 550 billion by the end of 2026, while by 2022 it will be $ 428 billion. That is why The Role of Warehouse Management In Supply Chain Management is undeniable. And the main roles that the warehouse brings will be discussed in the article below.
Storage that is effective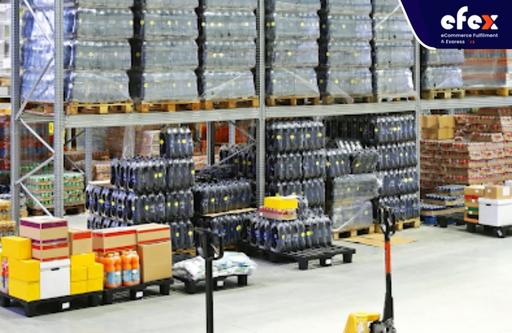 Raw materials are seen as an important part of the supply chain management system. So you should plan to store them efficiently. When supplies are optimally stored in the warehouse, it will also take faster time for goods to be shipped out and delivered to customers, thereby increasing customer satisfaction and increasing the number of spaces for businesses. Materials are stored in the warehouse so that their high quality is maintained. When looking for a storage facility (warehouse), you need to consider a number of factors to maximize your storage approach. Most importantly, you must confirm that the warehouse you choose meets your product requirements. For example, if you are running food that is short-lived and perishable, you may need to identify warehouses that provide temperature control.
👉 Read More: 3PL Warehouse Services: Benefits And Offers
👉 Read More: All Cost To Rent A Warehouse In 2023
If your current need is to keep imported items, you should consider using a customs bonded warehouse. They may hold your goods until they are checked and allowed to be delivered to the customer. If you are working in the food industry, FDA approved food storage warehouses are your first choice. They will give you a good guarantee of the quality output of your product with the quality of the freezer or storage equipment they have in stock. Companies using WMS (warehouse management system) have enhanced supply chain management optimization. They keep track of archived items to improve the efficiency of inbound and outbound shipments. This allows them to keep their supply chain running smoothly, avoiding time-consuming errors for customers.
Location is important
The role of a warehouse in the supply chain is also reflected in its location. A convenient warehouse location will play a big role in improving the time and money you pay for shipping, making working time more optimized. You can choose a warehouse located close to your delivery route or at the port where you will pick up and deliver your goods. You should choose a location that allows you to quickly move your belongings from one place to another. With a beautiful warehouse location, it will also attract more customers and investors, so your business will have more growth opportunities. These and other advantages can be achieved through an effective supply chain management strategy. By streamlining your supply chain to market needs, a strategic warehouse location can help increase inventory.
Security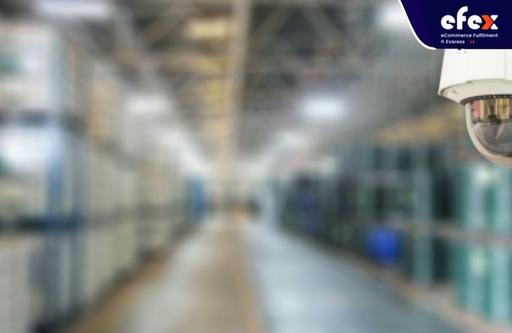 For the best supply chain management, having a warehouse with a great guarantee of protection from damage is very important. Since one of the roles of warehouses in logistics and the supply chain is to keep your goods safe, you should have a warehouse that always provides you with quality cargo protection. This will increase your supplier's trust and in turn make you more sales. It is important to keep the facility safe. It assists in preventing loss due to vandalism or theft. To protect your goods, you can also strengthen your warehouse security with technology equipment such as security cameras, fire alarms, and alarm systems. It both helps increase trust among customers, investors and also ensures employees have a safe, civilized workspace.
Accountability for inventory
The warehouse will be a good tool for you to manage your inventory with high responsibility and efficiency. You can control inventory in real-time during work, making operations in the business engine more smoothly from there. If you want to improve your supply chain. Inventory control helps to tighten the link between supply and demand, which helps customer experience to improve significantly, reducing insufficient stock for sale. Warehouses will be responsible for aggregating and arranging inventory for you, providing you with information about the items in stock, when to add more or what types of goods are selling well in a given time.
Order fulfillment and distribution
Warehouses play an important role in delivering products to suppliers and fulfilling orders. By ensuring on-time delivery, you can improve the efficiency of your supply chain. It is possible to distribute, arrange and combine inventory. The role of the warehouse is enormous in the fulfillment of orders and in distributing products to suppliers. If you want to improve supply chain efficiency, you will have to focus on developing shipping and delivery. To do that, sorting, merging and combining inventory will be the things that can help you achieve this. Third-party warehouses are also a reasonable alternative if the size or location of your warehouse no longer meets the demand. It will assist you in completing orders and delivering them to your customers, improving your supply chain.
Economic advantages
The warehouse also plays a significant role in supply chain optimization, helping you get more economic benefits and thrive in the future. When the market is in high demand, the warehouse is tasked with storing the goods so you can distribute them later. This will maintain price stability and avoid a loss of revenue. This is especially important for businesses that are selling seasonal, non-permanent products. Warehouse in this will help you save costs related to delivery and transportation at home and abroad. You also need to pay attention to the problem of storage in the supply chain in order to be able to use the company's resources most effectively.
Operations that provide value
In the supply chain, warehouses act as a facilitator in enhancing the utility value of goods. Storage ensures that your items are in the right place at the right time. You can apply warehouse best practices to ensure that your company's operations are handled appropriately. This will greatly contribute to the overall success of your company. Cross-match, mix order assembly, order consolidation and many other activities take place in a single location (warehouse), providing value to the overall supply management system. It also improves supply chain quality control. The inventory helps the management to ensure transparency because no procedures are withdrawn too quickly, there is the risk of errors and affecting the working process.
Improve risk management
Stocking is a useful way to improve risk management by protecting your company against market fluctuations. Your warehouse will help you to store your inventory, which in turn helps your company to supply your customers' goods in times of market rise or fall. In particular, the items in stock are insured, so the risk of loss is not too high. And thanks to insurance, you will be compensated for damages if your warehouse has unexpected situations such as fire, theft or damage. In return, you get the chance to keep your business running smoothly to keep your supply chain running efficiently.
The industry of internet shopping
E-commerce today is becoming a new trend, making a big change in customer shopping. Therefore, manufacturers have been focusing on developing products to meet the online shopping needs of customers around the globe. The need for a safe place to store goods is greater than ever and now the role of the warehouse in the supply chain is even more clearly confirmed. Existing warehouses are also making improvements when adding to customers other services instead of merely storing them.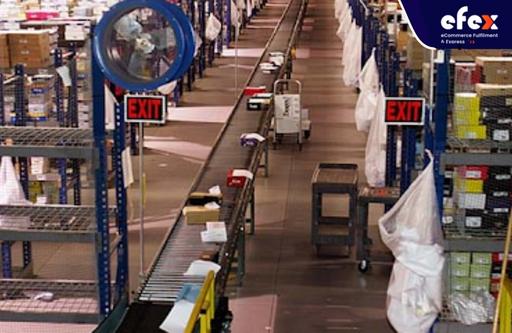 Some notable features include adding value to products and services, providing a central location to consolidate the entire process, an integrated inventory management system, and lower economic benefits. form of increasing profitability and the organization's ability to monitor quality. The warehouse also helps to reduce the cost of the product and also increases the level of product recognition in the market. Experienced offline store owners have capitalized on the internet market by extending their present warehousing systems in order to stock more merchandise and compete online. Locally owned booksellers, shoe businesses, and organic produce merchants are developing their online brands and expanding their operations through the utilization of warehouses. Market demand fluctuations are a regular issue for organizations working with seasonal goods. Warehouses assist these businesses in resolving this issue by hoarding items for a longer length of time. Aside from the warehouse's important duties, additional characteristics provide firms with flexibility and the potential for long-term expansion.
Logistics in reverse
Recycling, repurposing of items, repairs, product returns and other similar operations are all part of reverse logistics. Warehouses are critical components of reverse logistics operations. The medical and healthcare sectors are the key businesses that require specialized facilities for reverse logistics. Because used medical items are exceedingly harmful, they require specific care and disposal facilities. Warehouses that can give these amenities are regarded as excellent. It comprises safety precautions, numerous processes, refrigerated services, and a variety of other facilities that are critical for effective and safe garbage disposal. Another important area in which warehouses play an important role in the technology industry. It might involve product recycling, product returns, or even product repair. Large retailers utilize warehouses to hold items that have come in for repairs and then use the warehouse to undertake these repairs on electronics. Recycling electronics is becoming more popular as a result of the government's latest EPR standards for handling e-waste. During the production process, gadgets and electronic components employ pricey materials, including gold. Thousands of garbage collectors throughout the world have embraced the circular economy by expanding their operations to include e-waste sorting and processing.
Cross-docking facilities
Cross-docking is a new supply chain approach and has been used quite a lot in recent times. Products are transported directly from the manufacturer to the consumer by this method without the need for any method of storage. In a nutshell, when the distributor receives the goods, the goods will be immediately transferred from being transported into the warehouse as usual to ship out. As a result, the supply chain process is shorter and more streamlined and, in particular, relatively efficient. Considering the nature of the cross-linking approach, warehouses are used at two locations in the process.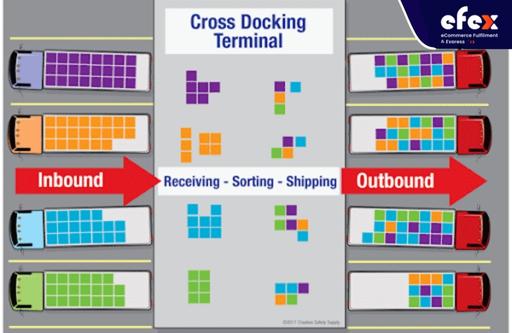 The first strategy is referred to as pre-distribution. It typically occurs at the conclusion of the producer or maker. In this case, the maker keeps the goods for a set period of time before sending it. According to a specified routine, the items are unloaded from the production line, packaged, and dispatched. Warehouses with distinctive features, notably shipping and packing services, are critical in this regard. The post-distribution approach is the second. Products are received and sorted after distribution and then converted based on product needs in this way. It is more time-consuming than the pre-delivery approach. The required warehouse is a temporary storage place until determined by the parties involved to move the goods. The warehouse helps to reduce the time spent on the complete delivery and delivery process. Warehouses are used by BigBasket, Amazon, Flipkart and others as a cross-linked vehicles to provide same-day or next-day delivery. This technology and warehouse are mainly used for perishable goods and in agriculture.
👉 Read More: Top 30 Warehouse Management Kpis
👉 Read More: 12 Keys Function Of Warehousing In 2023
Bottom line
Warehouse Management In Supply Chain Management is an important part of the supply chain management process. It improves the efficiency of your company's supply chain. We can comprehend the relevance and crucial function warehouses play in providing smooth operations for many sectors and enterprises by considering the criteria listed above. Warehouses are critical to the survival of fundamental industries such as manufacturing, trade, and agriculture. With the strong growth of global trade, we're swiftly approaching a future in which high-tech operating warehouses will allow merchants to set up shop worldwide, providing a nearly limitless scope of development.