The most important aspect of running an eCommerce company strategy is warehouse inventory management. Warehouse management has several issues, ranging from inventory management to real-time service delivery tracking. Warehouse management software is an excellent tool for avoiding such issues. In this post, you'll learn about the 15 frontrunners warehouse management software and their benefits for your specific business model.
Netsuite
The first software on our list of warehouse management software - NetSuite is an all-in-one cloud-based accounting tool that gives you a full view of the financial operations and cash flow. This software for managing finances can be used by businesses of any size and in any sector.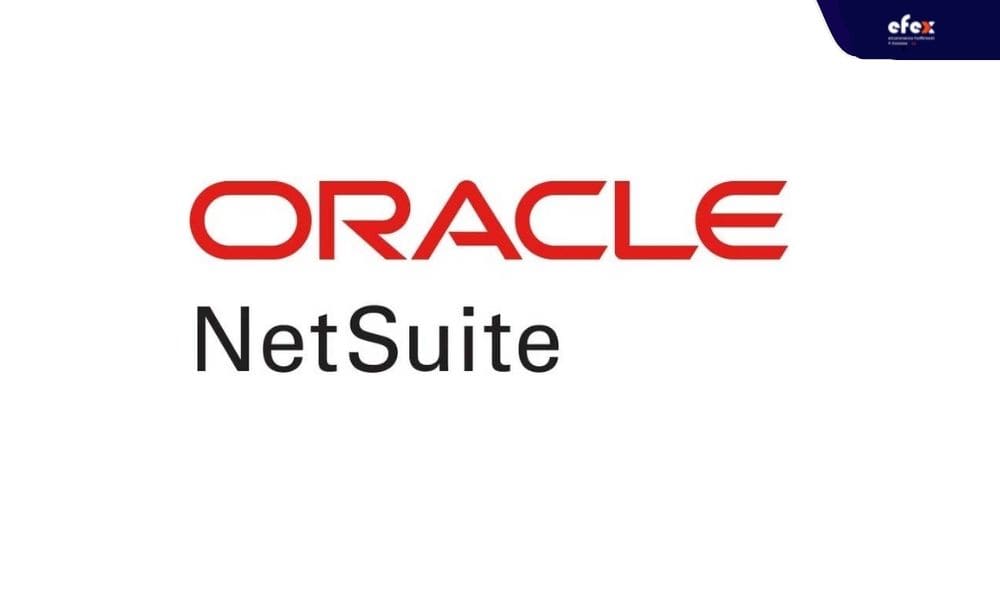 NetSuite integrates a variety of features into a single, simple-to-use package to help you handle both B2B and B2C eCommerce with ease. Its innovative technologies combine finance, cash flow, payroll, inventory, payroll, and other functions into a single software, allowing users complete control across their business. Pros
Oracle is a high-quality management software provider that offers the greatest warehouse management software features
The software is based on a modular system that can be easily customized and expanded
Cons
Netsuite's features can be challenging to integrate
Netsuite's features can be challenging to integrate
Poor business practices
Price
👉 Read More: 3PL Warehouse Services: Benefits And Offers
👉 Read More: All Cost To Rent A Warehouse In 2023
Fishbowl
Fishbowl is a hybrid warehouse and logistics management software designed for small and medium businesses.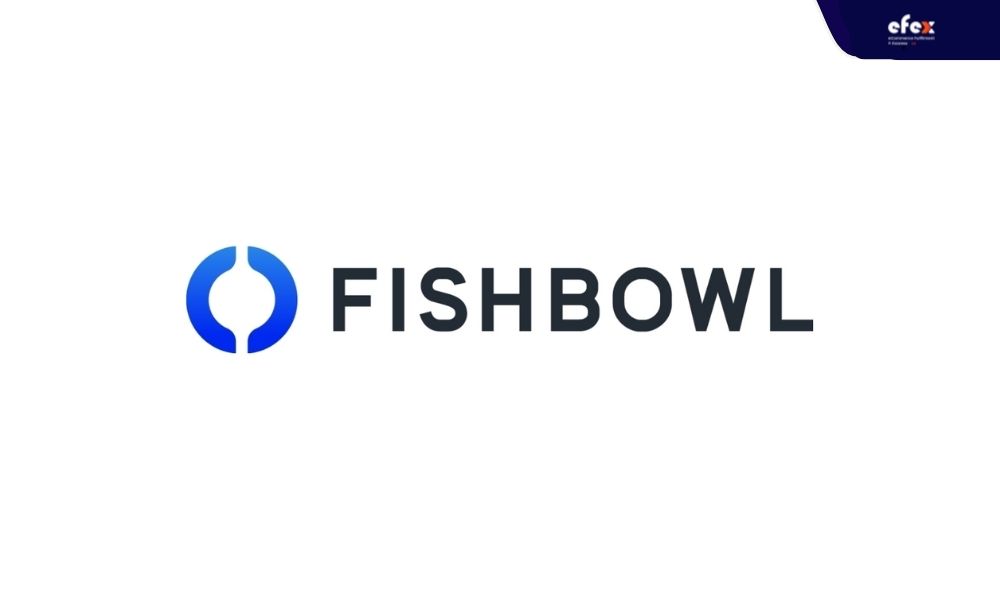 Fishbowl Warehouse Management Software[/caption] Inventory management, work order management, material needs planning (MRP), manufacturer purchasing, job shop floor control, and bills of materials are just a several of the key aspects. It is possible to deploy the software on-premises or in the cloud.
Main Feature
Inventory control: Fishbowl offers barcoding, cycle counting, asset management, raw materials management, automated purchasing, and reporting.
Forecasting and analytics: The technology allows organizations to estimate inventory needs based on sales patterns and shift products from one warehouse to another.
Pros
Ease of use
Great for small business
Cons
Businesses that are used to their old processes find it difficult to limit product customization and maintain them
Inventory management is sometimes exceedingly tough
The reports given are very basic, and there is no documentation to assist you in creating your own reports
Price
Starting at $4395 for a one-time payment
Cin7
Cin7 is a completely automated point-of-sale and inventory management system that suits a wide range of business sizes and industries. The system is cloud-based and offers cutting-edge solutions that allow you to sell and transport your things more quickly and efficiently. [caption id="attachment_5372" align="alignnone" width="1000"]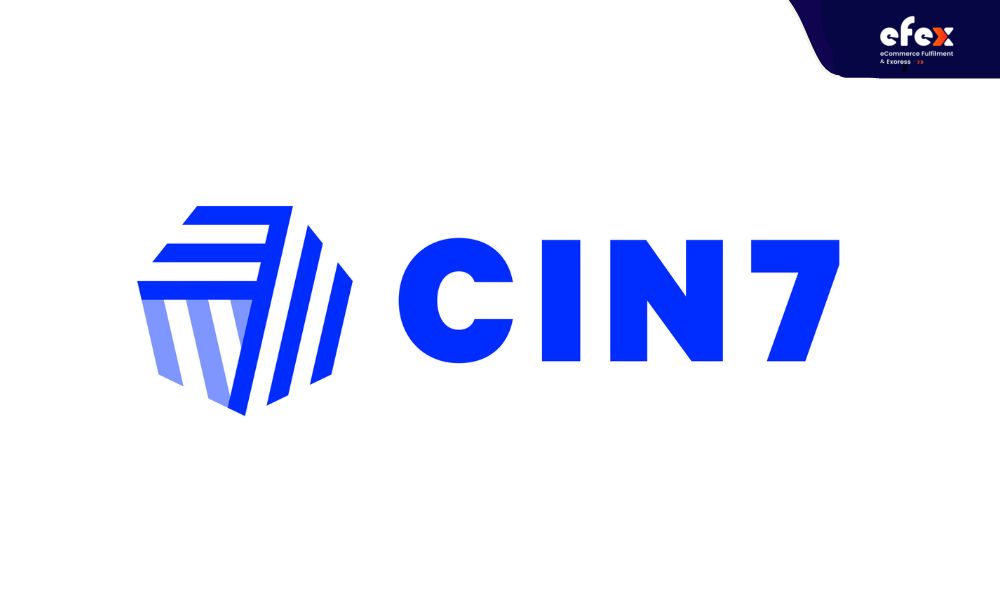 Cin7 Warehouse Management Software[/caption]
Main Feature
Inventory management across multiple sites and sales channels from a single platform. Cin7 gives you a better knowledge of how your stores and online sales are controlled across all of your facilities.
Be flexible and help you optimize your workflow. It also guarantees that stock levels correspond to orders, regardless of how or where a business keeps or sells its products.
Adapt to a variety of business conditions. Cin7 has built-in warehouse, retail POS, and B2B modules, as well as connectivity to more than 200 eCommerce platforms, EDI retailers, marketplaces, 3PLs, payment, accounting, shipping, and CRM services and channels.
Cloud inventory. You can take advantage of a more connected and easier sales system with this functionality. It collects all of the statistics you'll need to run your business efficiently and offers it to you in a choice of dashboards.
Pros
The price is fair
The software is extremely customizable for your business
Cons
Third-party logistics businesses are not connected to stock codes (3PL). The 3PL does not integrate purchase orders.
Price
Odoo
Odoo POS is part of Odoo's comprehensive suite of business software. The module has an inventory management system and is accessible both online and offline. It gives information that is consistent across all businesses.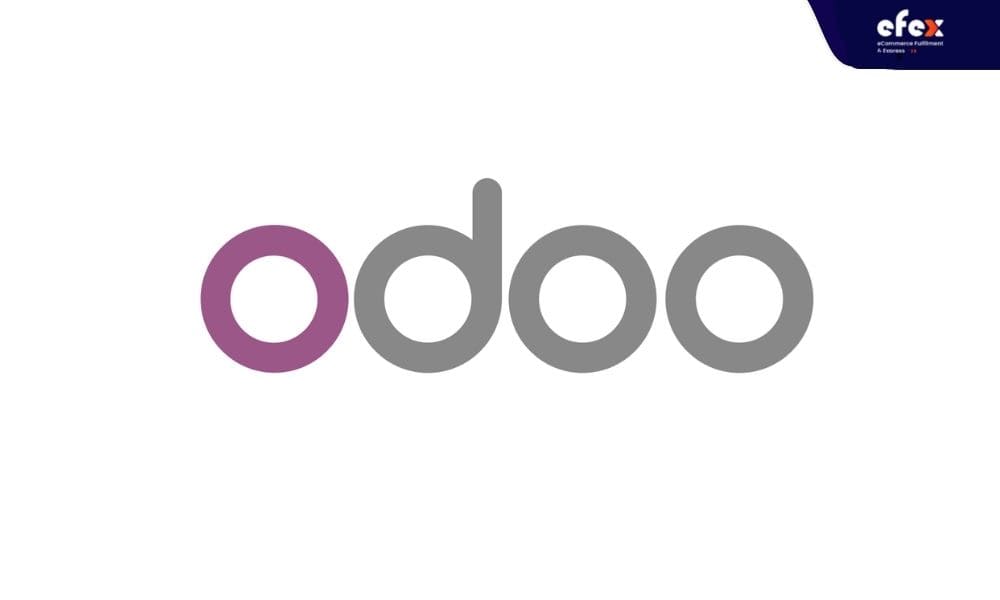 The POS module from Odoo is one of the numerous open-source business modules, which includes marketing, warehouse management, accounting, and project management. Besides, the POS module includes a receipt/label printer, wireless support, customer history, automated ordering, and inventory management. Pros
This is a free warehouse management software; however, it only allows for two users. If you want to input an endless number of users, you'll need to purchase the open-source mode
Cons This retail warehouse management software is more like an ERP, and it takes specialized skills to administer and support because it is an open-source platform Price
There is a free version available.
Starting at $20.00 per month
DELMIAworks
The DELMIAworks (previously IQMS) ERP system is designed for discrete and batch procedure manufacturers in the medical device, aerospace, automotive, consumer goods, food and beverage, electronics industries, and plastics packaging. DELMIAworks can be used on-premises as well as in public and private clouds.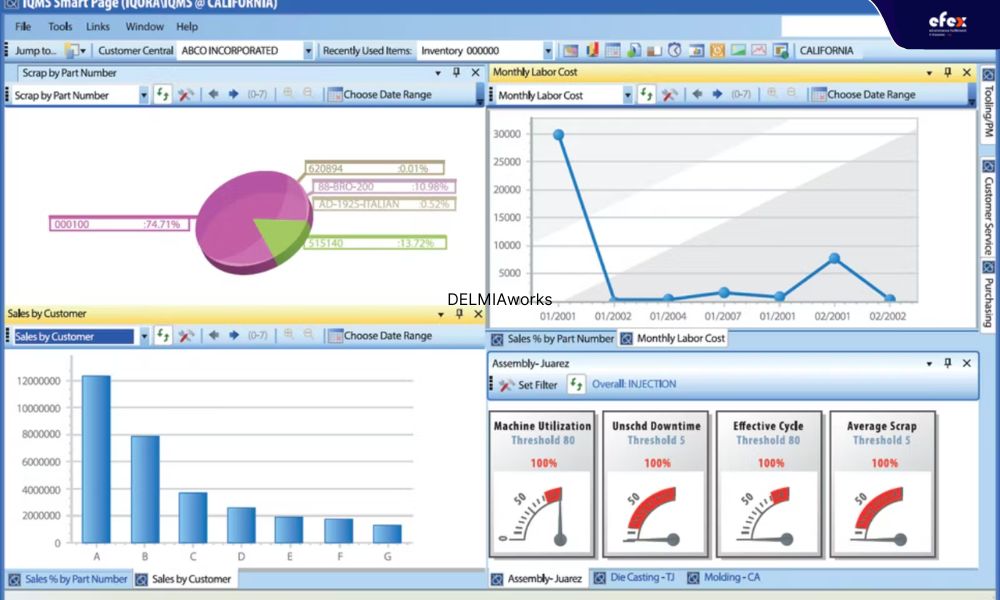 Main Feature
End-to-end visibility and control structure. The DELMIAworks system integrates production software, ERP software, and MES software to manage, communicate, and monitor business operations all through the supply chain, allowing you to enhance every element of your company.
Integrate all of your company's resources into a single system. Accounting, purchasing, production planning and scheduling, reporting and business intelligence, real-time shop floor control, quality, as well as warehouse and shipping management are all included in DELMIAworks.
Pros
The interactivity between modules is rather good. Access to related tables is made easier by jumping around.
This app comes with a slew of useful functions. This is a really user-friendly and straightforward website.
Cons
Reporting is a bit of a pain.
Accounting has a lot of problems and is tough to manage.
Price
Unleashed
Unleashed Software is a robust cloud-based warehouse management software that provides total visibility and control over vendors, manufacturing, warehouses, and sales for all of your inventory management needs.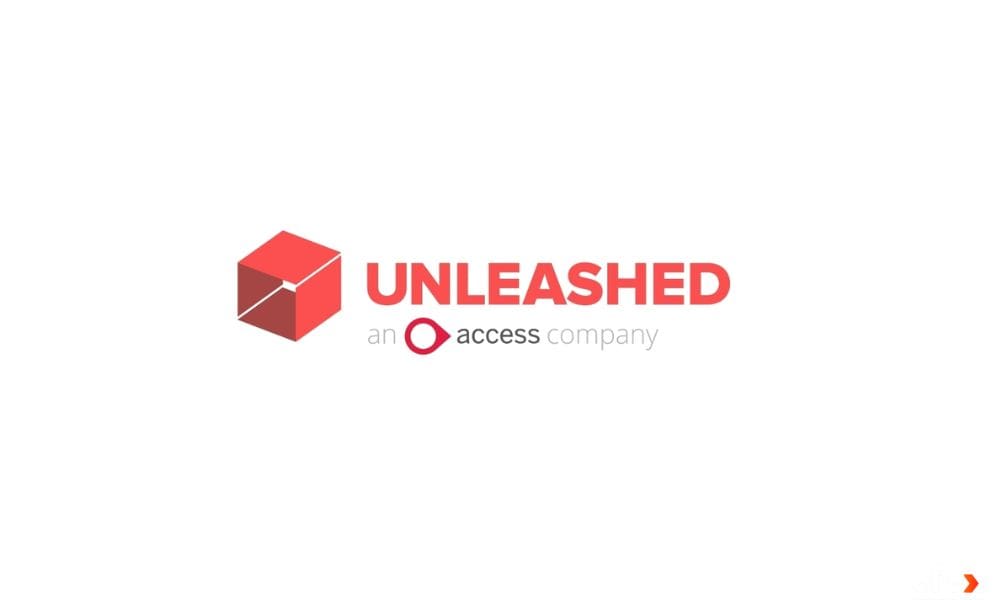 Main Feature
Ease of tracking. Unleashed makes it simple and accurate to track stock in real-time and access all inventory management operations and transactions across all warehouses in the world using this solution.
Provide inventory information. Your business can make smarter, data-driven decisions if you have full inventory control. Unleashed also works with a variety of eCommerce software systems to provide you with a complete company solution.
Pros
Theoretical accuracy and ease of usage
Video tutorials and online support are available
Excellent integration, particularly with Xero
Cons
It has several issues with altering dates since real-time stock tracking is difficult
Lack of important accounting skills unless banks can be connected, and the program produces pages incorrectly at random
Price
Starting from $279 per month
DEAR Systems
DEAR Systems is a cloud-based ERP system for small and medium-sized businesses. E-commerce, purchasing, manufacturing, sales, accounting, and inventory management are all included in one comprehensive package.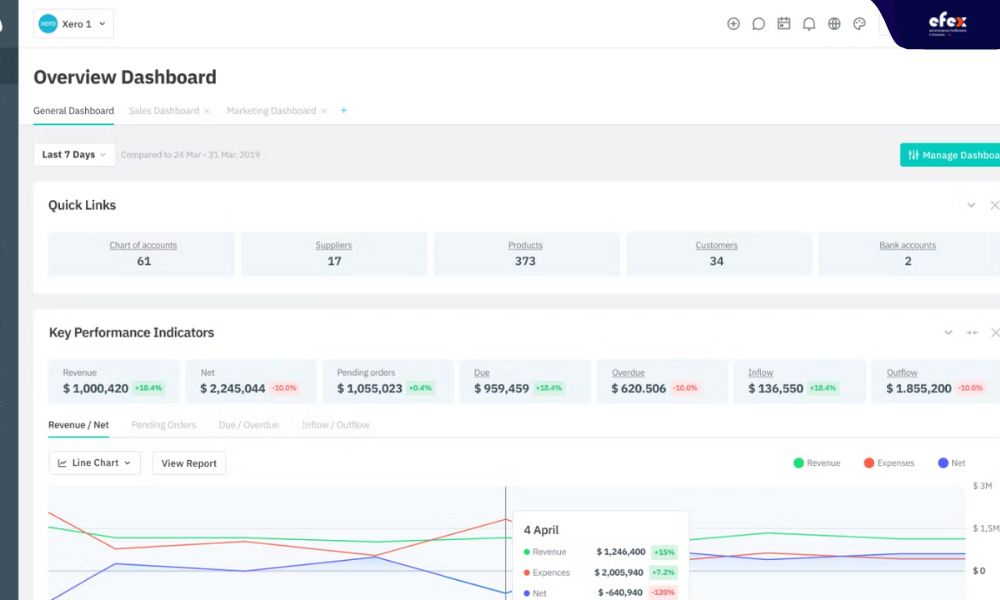 Main Feature
Management of purchasing. DEAR Inventory may be used to develop, plan, and track each aspect of the purchase process for businesses.
Purchase history. Businesses can view all purchase orders, as well as pending purchase orders plus purchase cost analysis reports. This feature helps minimize a stock-out situation and advises users to restock supplies ahead of time.
Inventory control. Many inventory management features are supported by DEAR Inventory, including batch/log tracking, serial numbers, and expiration dates. Besides, inventory aging reports allow businesses to see when items in a warehouse are about to expire.
Pros
The program is divided into easy-to-understand modules.
Word's flexibility to customize reports is excellent.
Cons
It takes a little time to set up reporting on the platform and make sure you're getting the reports you want.
Price
Starting from $325 per month
Orderhive
Orderhive is a multi-channel inventory warehouse management software that allows you to keep track of inventory levels in real-time.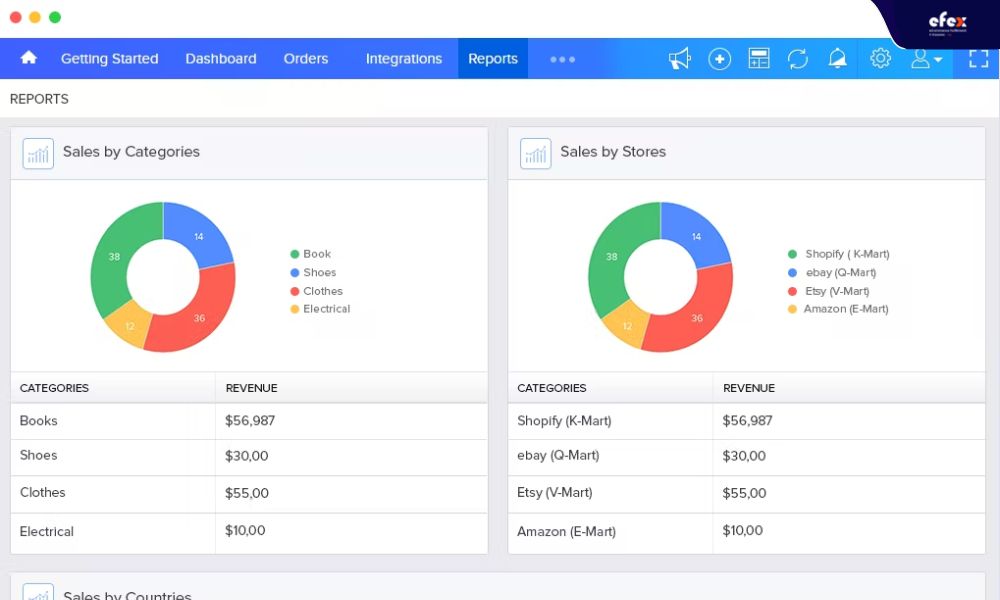 Main Feature
Sync data across multiple sale channels. Every time you receive or dispatch an order, it provides the quickest inventory sync time across all sales channels.
Excellent integration. Manage several shops and marketplaces, such as Amazon, eBay, and Shopify, from a single platform with connectors to premier accounting, payment, and shipping tools.
You will not worry about overstocking or understocking! Pros
For a small firm, the pricing is reasonable.
It's simple to produce a product and distribute it through several channels.
Cons
This program isn't particularly user-friendly. Tutorials are difficult to follow because the screenshots no longer reflect the current software's appearance.
Price
Starting from $95 per month
Finale Inventory
Finale Inventory is a user-friendly, cloud-based inventory management software for the warehouse that can scale to meet the needs of a developing company. Handle all stock movements in a seamless manner, from purchase to sale. Main Feature
Great integrations with eCommerce platforms. Finale Inventory integrates with marketplaces like Amazon, eBay, and Esty, as well as shopping carts like Shopify or Magento, to assist customers to handle orders through e-commerce platforms (among others).
Great integrations with shipping platforms. Integration with shipping providers like ShippingEasy and ShipStation is also available. Users may view and control inventory levels necessary to satisfy online demand using combined e-commerce and shipping tools.
Multi-location support. Monitoring inventory levels, inventory movement, as well as receipts across different warehouses are all made easier with the product's multi-location capabilities.
Stock history reports. Stock auditing is a feature of the system that allows users to discover stock inconsistencies using stock history data. Users can use these reports to keep track of purchase orders, stock takes, stock transfers and modifications, and sales orders from the past.
Pros
The program is really easy to use
It significantly improves our inventory supply chain's organization, structure, and efficiency
Cons
In the Windows 10 environment, drop-down boxes in the software work, but not in Android
Price
Starting from $75 per month
Megaventory
Megaventory is a cloud-based order and warehouse management software system. It is a warehouse management software for small businesses.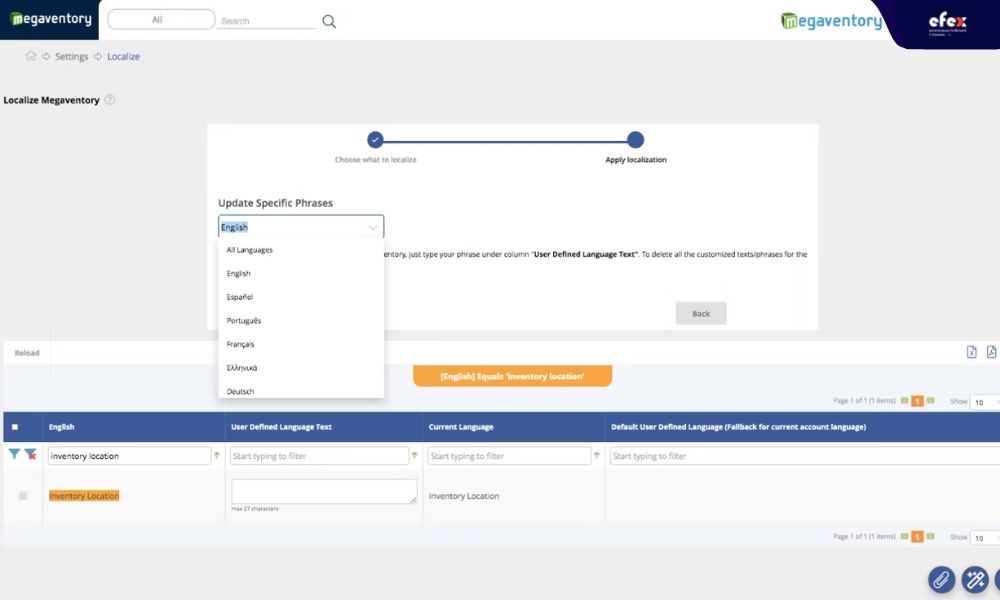 Main Feature
Inventory control. This feature focuses on distributing inventory to numerous locations, confirming supplier availability, monitoring stock levels, and ensuring inventory returns on time.
Fulfillment of orders. Users can use this functionality to handle sales orders from customers, and purchase orders from vendors. It also helps with sales quotations, drop-shipping, shipping quotes, and consignment information.
Customizable reports. Users can keep track of inventories with the use of advanced & customizable reports.
Pros
The dashboard has a pleasant appearance and is simple to use.
Cons
Forms for documents that are difficult to fill out.
It functions as intended; however, it can be difficult to use on the phone at times.
Price
Starting from $150 per month
Easyship
Easyship is a cloud-based system that automates the whole shipping process for eCommerce companies.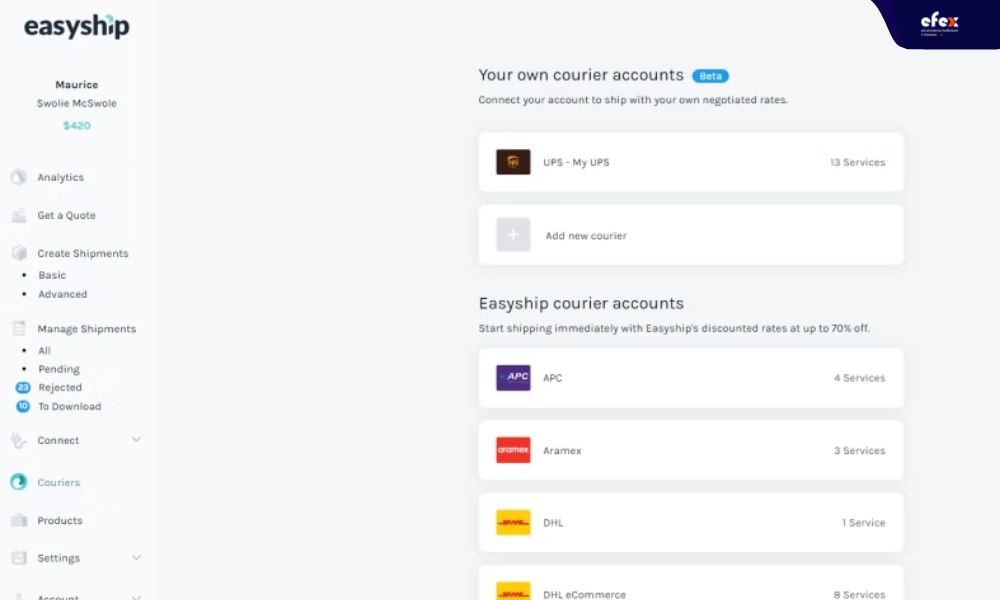 Main Feature
3PL Management. This warehouse management system 3PL works with a variety of third-party eCommerce systems and shipping companies, including Amazon, Magento, Shopify, Singapore Post, DHL, FedEx, Aramex, and others.
Shipping management. Easyship assists companies in creating shipping and packaging labels, generating pre-filled address slips, as well as customizing or automating shipment options depending on courier, price, size, and other elements.
Quotes comparison. Businesses can use the system to compare and evaluate quotations or prices in real-time, saving money.
Tracking of shipments. Users can schedule pickups, deliver shipment tracking alerts to customers through email, track activity, as well as manage product catalogs using shipment tracking.
Pros
It aids in the reduction of shipping costs while also providing data comparability.
This is 3PL warehouse management software
Cons
Incorrect paperwork given
Shipment instructions are missing.
Price
Brightpearl
Brightpearl is an omnichannel platform that was built with retailers in mind. This is a platform that can help you effectively manage high demand during peak seasons.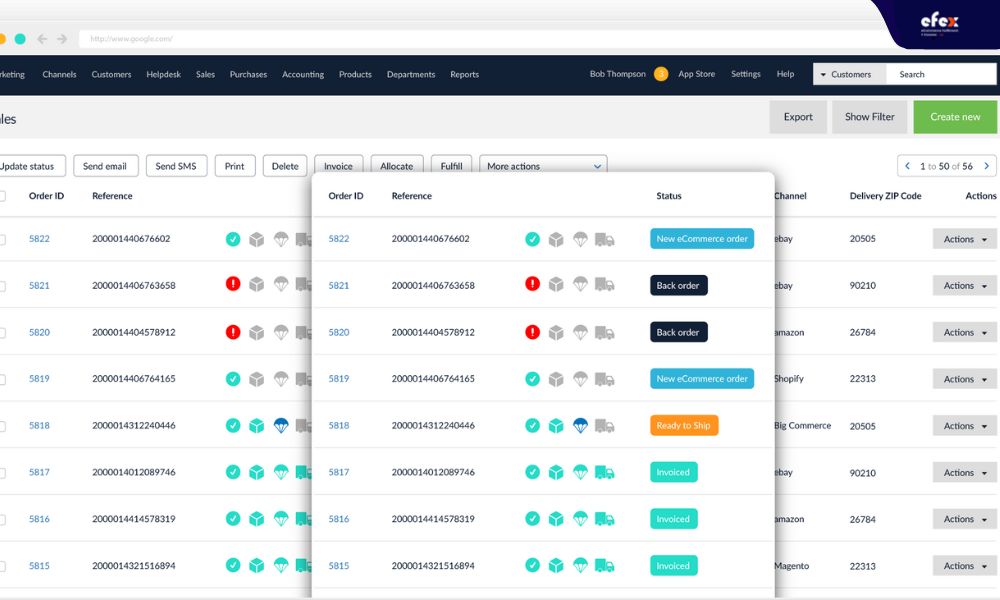 Main Feature
Retail-related features. Brightpearl is intended for merchants, not for IT personnel. Any new feature is related to retail; therefore, you can be certain that everything is focused on the retail market.
Take care of peak trading. It's developed to manage peak trading with ease, and it interfaces with the rest of the retail IT ecosystem to provide real-time trade data. It's also completely automated, allowing you to maintain control and handle by exception.
Pros
Excellent set of tools that have helped our company develop while also allowing us to manage it more effectively and precisely
Cons
Because Brightpearl stores its data in an unusual method, data migration is difficult
Price
Dolibarr
Dolibarr ERP & CRM is an open-source, cloud-based enterprise resource planning (ERP) system. Small and medium businesses, nonprofit organizations, as well as freelancers, can all benefit from it. Sales management, human resource management, product and stock management, financial management, billing, marketing management, and reporting are all important elements. Pros
The ease of use and the ease with which various modules can be enabled
Because it is a free warehouse management software, it is very cost-effective, and there are many community choices for this software
Cons
Many functions are lacking, customizing is difficult, and numerous issues have been discovered
Price
Starting from $9 per month
Cavallo Salespad
Cavallo is a distribution management program created by the same designers that created SalesPad.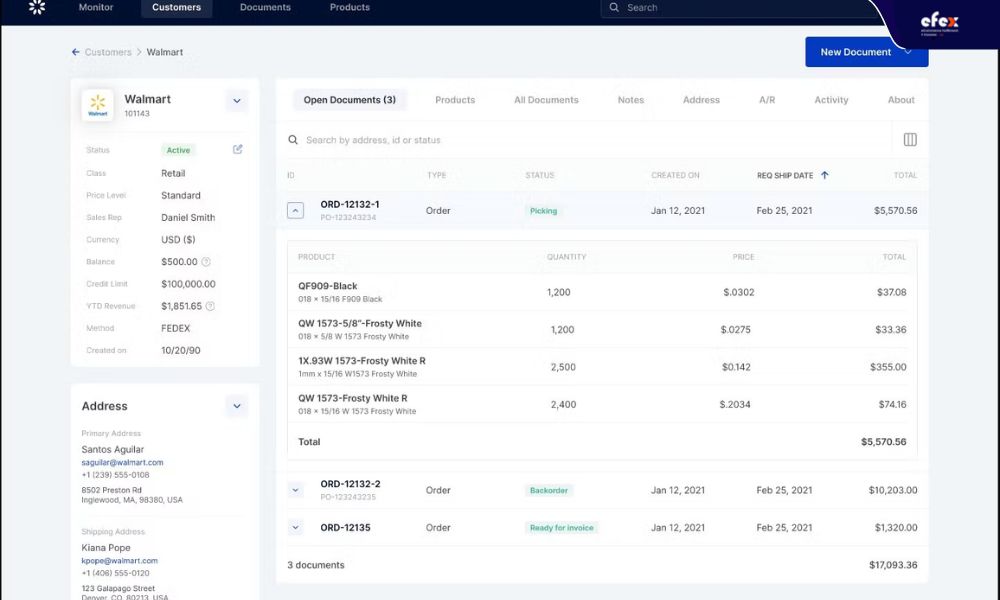 This software comes with all of the strength of an ERP and CRM system, as well as capabilities of the industry's most powerful tech companies, but none of the bottlenecks, confusing interfaces, or data that is difficult to access. Pros
It has significantly improved our understanding of transaction life cycles, customer insights, and successful results through analytics.
Screens that are very user-friendly and simple to grasp right out of the box
Cons
Configurations, memory performance, and taxes are all causing issues.
Price
Shipmonk
ShipMonk is a cloud-based eCommerce warehouse management software for startups, subscription box businesses, eCommerce companies, and crowdfunding projects.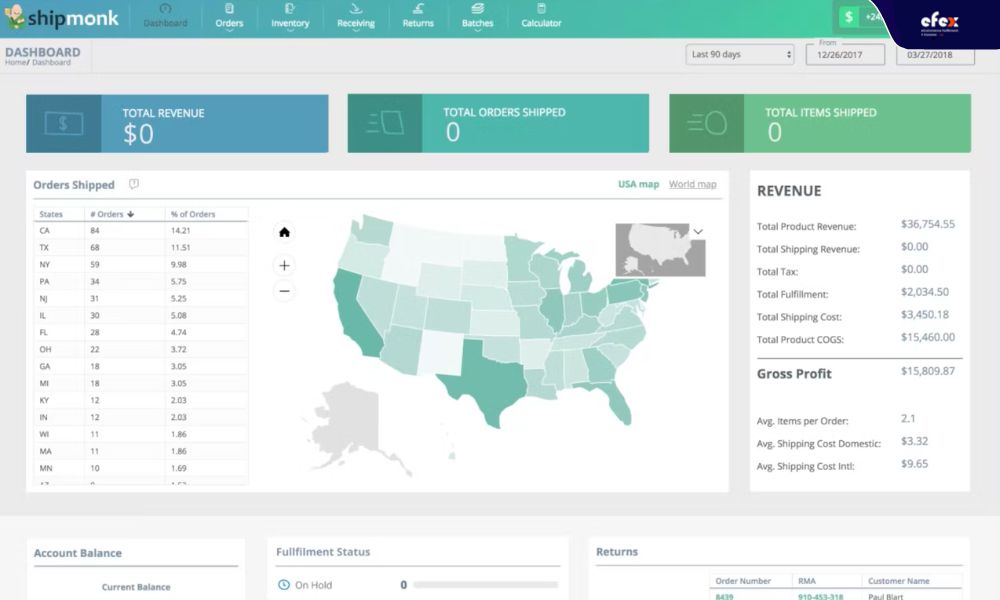 Main Feature
Multi-channel management. The system assists customers in strategizing, planning, and implementing retail fulfillment plans. It also provides B2B fulfillment features such as customizable labeling & packing lists, cross-docking, EDI compliance, and multi-retailer support.
Subscription box fulfillment. Subscription box fulfillment, crowdfunding, flash sales, and Amazon FBA preparation services are all available through ShipMonk.
Great integrations. It works with a variety of third-party shopping carts, including Goodsie, Stripe, Celery, Squarespace, and others.
Pros
Very reliable
The technological platform is excellent
The user interface is simple to grasp, and it integrates well with a variety of systems
Cons
Occasionally, there are fulfillment issues, and you are unable to read the case log
Price
👉 Read More: 16 Warehouse Management Certifications To Enhance Your Career
👉 Read More: Top 10 3PL Warehouse Management Software
Conclusion
Each of the warehouse management software listed above is valuable in and of itself. You can select the best warehouse management software for your company's needs. The software for warehouse management you use will greatly assist you in growing your organization.