As e-commerce grows with the simplicity of ordering, customers often ask for a return service if they encounter problems that are as easy to use as the way they place an order. As a result, many businesses have focused on building a smooth, efficient reverse logistics process. In this way, the business will benefit from customer satisfaction, resulting in increased revenue. To best manage returns, some businesses have applied 5 Rs of reverse logistics to build a smooth return process.
What are the 5 rs of reverse logistics?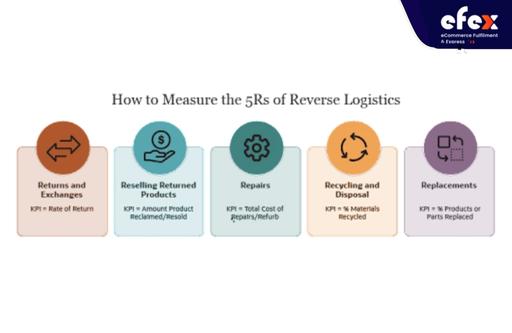 5 Rs of reverse logistics including the return, resale, repair, replacement and recycling. These are the ingredients that make up an effective reverse logistics process. Depending on the size and type of product of that business, they will have changes to better suit them.
👉 Read More: What Is An Arrival Notice: Example And Form
👉 Read More: What is Reverse Logistics: Example and Process
The 5 Rs of Reverse Logistics
Reverse logistics covers many aspects of the product return process. As supply chains become more complex, you need a tailored solution. One of the proposals is that 5 Rs of reverse logistics can be applied. This method covers the activities that are considered the most basic in the management of the return process. Let's also look at each element one by one.
Returns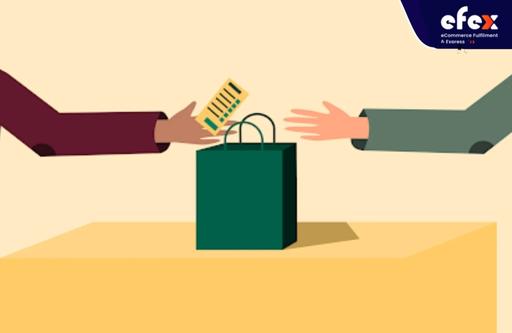 If you want to deal with a product return or exchange, the best thing you can do is prevent it from happening in the first place. Some things you can do are:
Products sold are of high quality
Complete and clear product descriptions to avoid misleading customers
Improve shipping to avoid sending the wrong item
Have a good procedure in place to store products during transit to avoid damage
In addition to preventing the risks of returns, you also need to create a streamlined product return process that makes it easy for customers to use a return policy that will depend on the size of your business.
All in all, you need to strike a balance between minimizing the costs associated with reverse logistics and keeping your customers happy. This is not a difficult problem for large enterprises, but it is a big challenge for small businesses. Whatever your return policy offers, it should include procedures for the receipt, re-inspection, and product testing.
Reselling
Just because a customer doesn't want to use a product doesn't mean it has no value to others. Therefore, you can take advantage of returned products to resell to someone who needs them. This not only helps improve inventory status but also helps businesses increase profits. According to research, 95% of goods returned are because the customer is not satisfied with them, not because the product has a problem. So, you only need to spend a small investment to refurbish the product to resell to the market. First, the goods after returning to the warehouse should be tagged and then returned to the system. Then the products need to be re-checked for quality, packaged and re-entered into a new product on the market. You can also use returned products to sell for less during sales to maximize sales and drive customers to shop more.
Repairs
Some customers have no need to buy new items, but only want damaged items to be repaired. You can offer them an on-site repair service. This helps reduce costs for businesses as well as increase customer experience.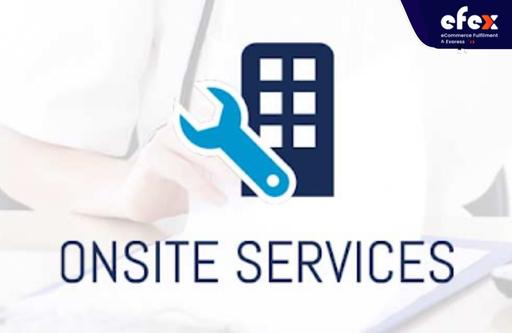 Some companies have set up repair facilities that provide home repair services. Products will not have to move much, so inspection and repair time will also be faster. These repair facilities are often located in central places to avoid transportation too far. For products with slight defects, the staff will quickly repair them so that it is "new" again. As for products that are severely damaged and require a long time to be repaired, they can be marked or discounted depending on the error. Returned damaged products are repaired, inspected and packaged, then shipped back to the warehouse and entered the supply chain.
Replacements
Replacement is also a factor in 5Rs of reverse logistics. Customers sometimes want to change certain parts of the product they use. For example, the color shoes are not beautiful, the size is a bit big, etc. At this point, what businesses need to do is provide them with friendly and seamless exchange and replacement service. This will help the customer experience better, the rate they return to shop increases and that means improved revenue. For example, Zappos, which specializes in selling footwear, has an efficient exchange service. The company will ship the replacement item as soon as it receives the customer's return and notify them that the new product is being delivered. Having an exchange and replacement process strategy in place will help your business achieve customer satisfaction and increase customer retention.
Recycling
Consumers are now prioritizing sustainability in their shopping. Businesses are also trying to please their customers by offering recycling programs to work towards sustainability in the production process. Research by McKinsey shows that 1 in 4 people are concerned about their impact on the environment when buying a certain product. Therefore, having the right product recycling processes and packaging will make a good impression on customers. Currently, many places have enacted the recycling of electronic devices as a legal requirement.
👉 Read More: 3PL Cost: All Fees And Why You Need To Pay (Update 2023)
Conclusion
5Rs of reverse logistics are being applied by many businesses in the process of operation because of its benefits. If you apply this method effectively, it will help you improve the customer experience and increase revenue. You should also learn and apply other modern technologies to improve workflow, reduce errors and reduce costs. Hope you have a good time with Efex.