Choosing to outsource fulfillment is a vital step for many e-commerce D2C companies, which may not have previous experience with fulfillment at all. Choosing third-party fulfillment providers brings many benefits to the company: this provides cost savings, ensures fast and efficient delivery, and makes customers happy. But the 3PL cost needs thorough consideration. First, let's take a look at an overview of 3PL below.
What is 3PL cost?
Outsourcing to a 3PL provider means submitting the entire fulfillment process to them. From receiving inventory, for packing and shipping, to recovering returned products, for quality control, to customer service, and more, 3PLS covers everything. Should you have a little knowledge about fulfillment, many 3PLs will take you through what you need to find out to get offers from them first. After you collect information, 3PLs would calculate the expense to be charged on your own business fulfillment needs basis. They can also guide you to the fulfillment service (they provide) the most appropriate for your organization.
👉 Read More: 3PL Warehouse Services: Benefits And Offers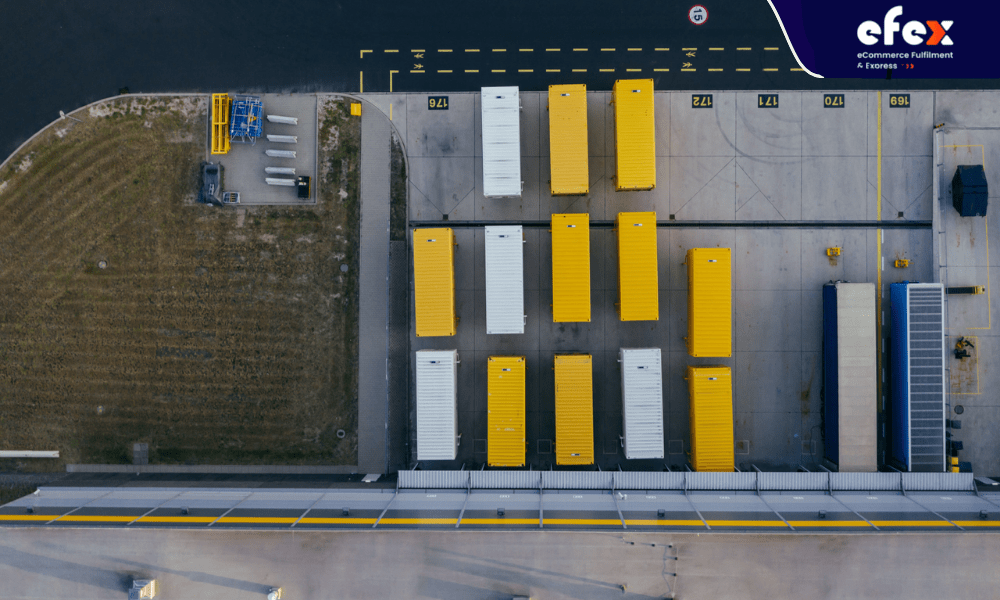 Third-party Logistics charge their partner business, for instance, eCommerce companies, plenty of different 3PL fees based on the services provided to fulfill their orders. The total costs your business has to pay for the 3PL partner are considered quite enormous. But it can be divided into 4 different categories:
The cost of receiving your inventory
Fees in warehouses and storage
Costs on selection and packing activities
Outbound shipping costs.
👉 Read More: All Cost To Rent A Warehouse In 2023
Have you ever wondered about the 3PL cost calculator? How can they estimate them? The specific costs of this service depend on the volume of your order and whatever your e-commerce business is, such as handling and delivery of large items or inventory that needs cooling or storing in a specific environment such as the weather, climate… Logistics partners that can surely offer enhanced services which can be noted as branded or boxes for environmentally-friendly purposes, and kitting (assembly items. When working with 3PL, it is greatly beneficial that they can help diminish your company costs and help you to be hand-free on the small deems so that you can focus on your business's scale. But always bear in mind that when you are a partner with 3PL, you may be charged some costs. Buying fulfillment is the main service provided by your 3PL partner. The cost of fulfilling orders can be specified in detail:
Accept your inventory
Save your product in the warehouse
Process your order through various shopping basket platforms
Choose, pack, and shipping
Process your return
Of course, the cost of fulfilling public orders can vary because of various factors, including the model of your 3PL provider pricing, the volume of your order, and extras or particular services that you might need for your business.
3PL's Pricing Models
You need to take the 3PL price into consideration when you make your own decisions. When most of the 3PLs costs can fluctuate greatly, some of the 3PLs offer more options. Always bear in mind that the price is the first factor you need to consider.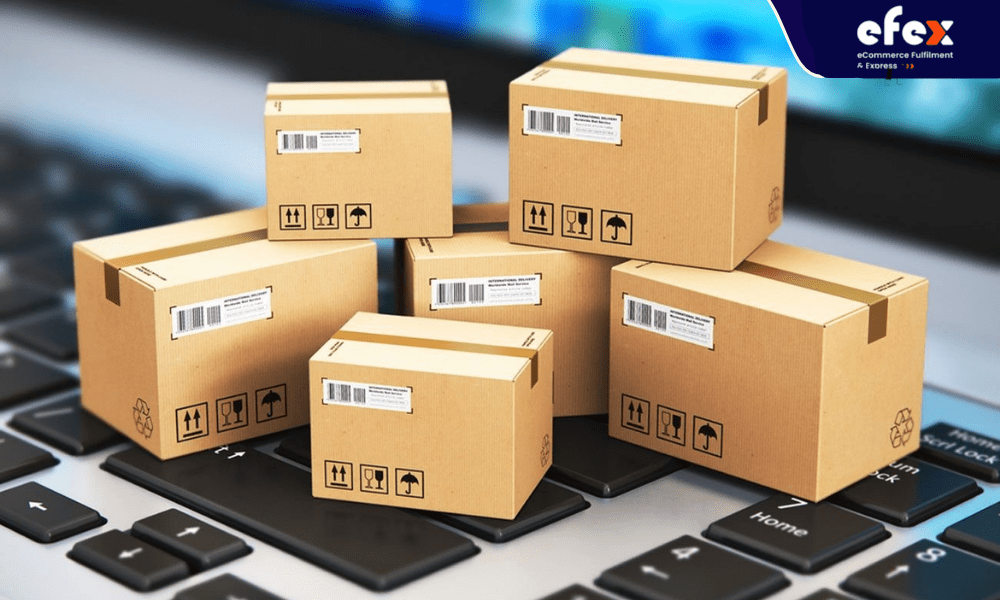 So if you want to know how much does 3PL costs? Have a look into the followings:
3PL Flat pricing
The 3Pl Flat pricing concludes many fees which can be listed as storage fees, handling and shipping fees, fees for customer service, returns, and refunds… If you have just signed a new contract with a 3PL provider, you might see a one-time setting cost on your first bill. This fee contributes to regulating the overall infrastructure for your account, setting the software for your account, and training you and your team. Sometimes this cost is released, but make sure to ask if you will be charged, and if so, how much.
Kitting prices
These costs can include everything from kitting to special packaging and are usually charged per order. You might negotiate this fee before signing a contract based on what special needs you have in the fulfillment process. If you have a subscription box or complicated packaging requirement, expect to see this number up..
Price on the unit of bin, shelf, or pallet
The costs for your products with pallets to be stored monthly fluctuate around $5 to 15$. It is regarded as quite effective in general. This might save you economically. Another fee you need to pay if you want to store your inventory in a cubic feet unit is added. This might cost you about $0.3 to $0.5 per unit on the monthly basis.
👉 Read More: Order Fulfillment Service: Benefit, Cost, And Who Should Choose
👉 Read More: Ecommerce Order Fulfillment Guide: Process And Strategy To Improve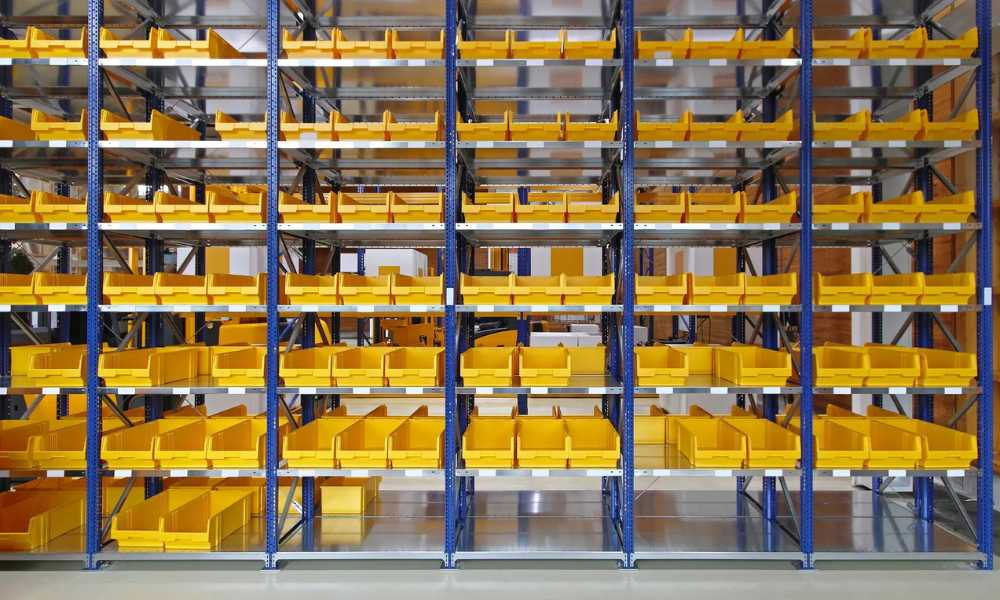 Bear in mind that the shape of your consignment is so important and can affect the fees you have to charge. With small items, you need to store them in trash cans, which are always ready for fast fulfillment. If you find it essential for your business, please note that the cost charges you around $1.0 to $2.5 monthly calculated on the place of storage in need.
Project pricing
3PLS companies work with organizations that carry out funding campaigns that need contracting for certain services based on certain projects rather than sustainably.
Prices on Pass-through base
The 3PL provider passes wholesale rates (exchange) to customers. The above is the answer to "how much does a 3PL cost?". The next paragraph is about the typical 3PL service fees.
The Typical 3PL Service Fees
Most logistical companies charge many types of 3PL cost in common, for instance storing costs and elections hinging on:
3PL you choose
Their warehouse's scales and address
Your e-commerce business order quantities
The products' dimensions
Every assemblance you need
Other considerations
On the entire board, storing costs generally will be your largest expense. Although general price ranges for many services offered by 3PLS exist, there is no standard fulfillment fee since so many variations are to be considered. This means it's important to find 3PL partners and the most suitable pricing model for your e-commerce business-specific needs. You might wonder how many logistics companies are usually charged. You can start with:
Onboarding
At your first time coworking with a logistics company, you will be charged once for onboarding. This fee can be more than $550 if you are a small enterprise. It can be called the initial expense to start with. The fees depend on the scale of your business, the smallest is only charged $100 or more while the larger with much more complications can be charged up to thousands of dollars. The charge includes connecting your stores with their warehouse - which is often called WMS.
Setting up
We are aware that any online business is extraordinary. So is yours. They have their unique culture, procedures, and demands. That is the reason why all of the logistics companies would apply setting-up costs at first. This 3PL fee is a one-for-ever fee and must be made once only. Bear in mind that this fee also varies pretty much depending on your business's complexity. It is estimated that the fee fluctuates between $100 and $1000.
Ship-and-Receive fee inbound
Warehouse fulfilling your logistics company has managed your inventory since its first arrival. Shipping costs and inbound receipts generally include certain services connected to handling and organizing your inventory. They are:
Unload your stock
Count and sort your inventory
Enter your item to WMS
Put items in order to make them available to pick and pack
The shipping costs and reception inbound are usually charged per hour, starting at $ 20- $ 50 per hour, or per unit, which is imposed at $ 5 to $ 15 per pallet, or $ 0.25 per item.
Storage along with Warehouse
So what does the 3PL warehouse cost cover? 3PL you will be charged for the rooms which are in need of storing your inventory, making sure that they are kept safe before delivering to the customers' hands. One more point is that the price of the logistics companies varies, depending on the needs of your inventory and the model of their pricing.
Packages and Boxes
Fees for packing and boxes include the selection process (picking up) individual products and packaging them for shipping to customers. It is common for pick-and-pack costs to cover all of the handling activities Several logistics suppliers spend the expenses for packaging materials, and picks and packs, separately. This is usually billed using fixed or basic costs, plus individual item costs.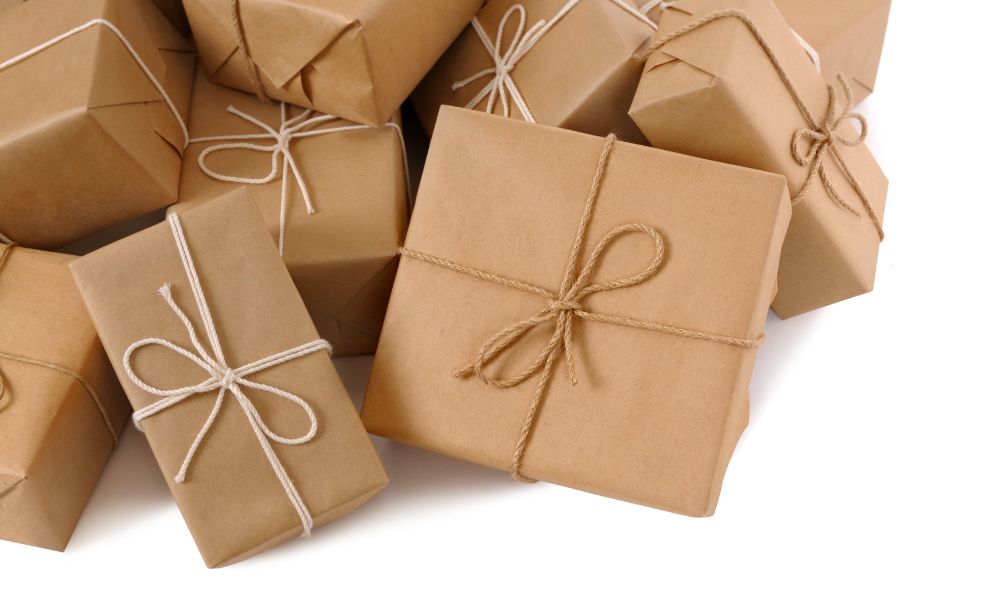 To be more specific and detailed, it is given to you that the price charged for handling, including wrapping and packing it, can be calculated as smaller than $3 for B2C. When it comes to B2B, the cost is about $3.75.
Label Printing and order insert
Printing inserts or label orders are an additional fee and cost $ .10 or more per shipping.
Shipping Charges
In general, your e-commerce company will have an option to use your own shipping operator account or use your 3PL operator account to pay the shipping order fee to your customers. It is beneficial for both choices. Using your own shipping account can provide transparency and additional control of your business, while using the logistics company shipping account you can offer delivery discounts (between 10% - 30%) because of higher 3PL shipping volumes.
Work Orders
Work orders are per-hour fees based on how long it takes an employee to complete the task. Work orders include activities that are not included in existing costs, such as the wrong label items or asking warehouse workers to "check" on something.
Returns
Returns, or reverse logistics costs, are expenses associated with customer return receipts. Return costs can include return shipping charges and a processing fee of approximately $1 to $3.50 for inspection, restocking, or disposal if necessary
Account Management
Your 3PL will also add a fixed fee to your monthly service to include account management activities needed for your e-commerce business account. These include services such as customer service calls, supply chain management, and other activities outside the fulfillment of orders. You can expect to pay between $75 - $250 per month if you choose a fixed rate for your account service or between $40 - $60 per hour.
How to Calculate Fulfillment Cost Per Order
If you want to calculate the estimated cost of fulfillment per order, this practical guide will help you get a better idea about how much your expenses.
Total Warehouse Storage Fee = Number of pallets x storage fee per pallet
Total Pick & Pack Fee = (Number of orders per month x Pick & Pack fee per order) + (Number of units per month x Pick & Pack fee per unit)
Total Receiving Fee = Number of units received every month x receiving fee per unit
Total Monthly Fee = Total Warehouse Storage Fee + Total Pick & Pack Fee + Total Receiving Fee
TOTAL Fee Per Order = Total Monthly Fee ÷ Number of Orders Per Month
👉 Read More: Order Fulfillment Cost: All of the Fee You Need to Pay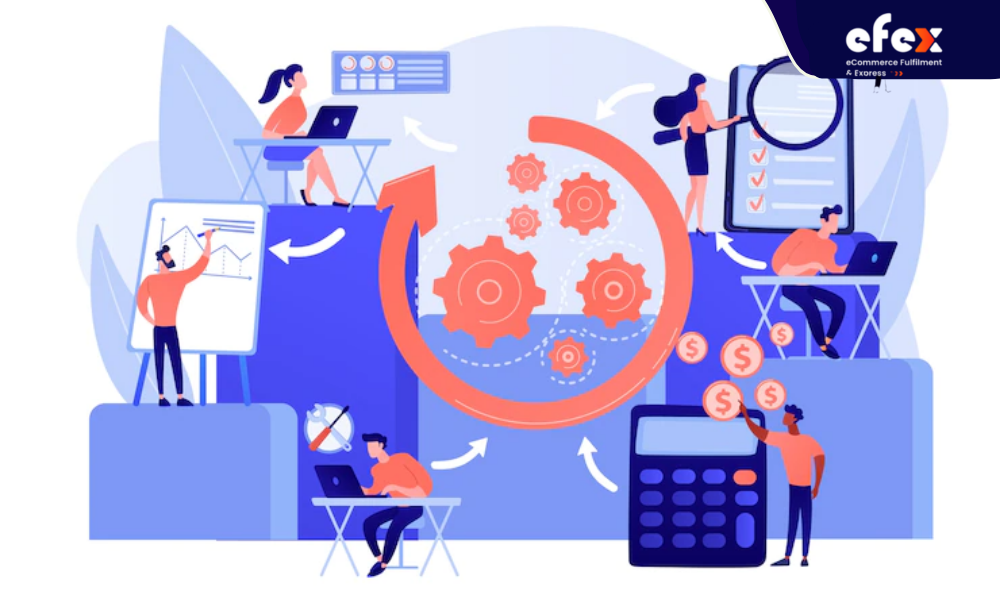 Example
The picture below shows a clear example of how the 3PL calculations are demonstrated: Take RedStag Fulfillment as a significant example, the following below is the cost you have to pay besides carrier shipping costs:
Receiving cost: $13.25 per pallet received
Storage Fee: $1 per bin and $15 per pallet monthly
Pick and Pack Fee: $1 for packaging and $0.30 per item after the first item in each order
The customer service will support you with light assembly and kitting.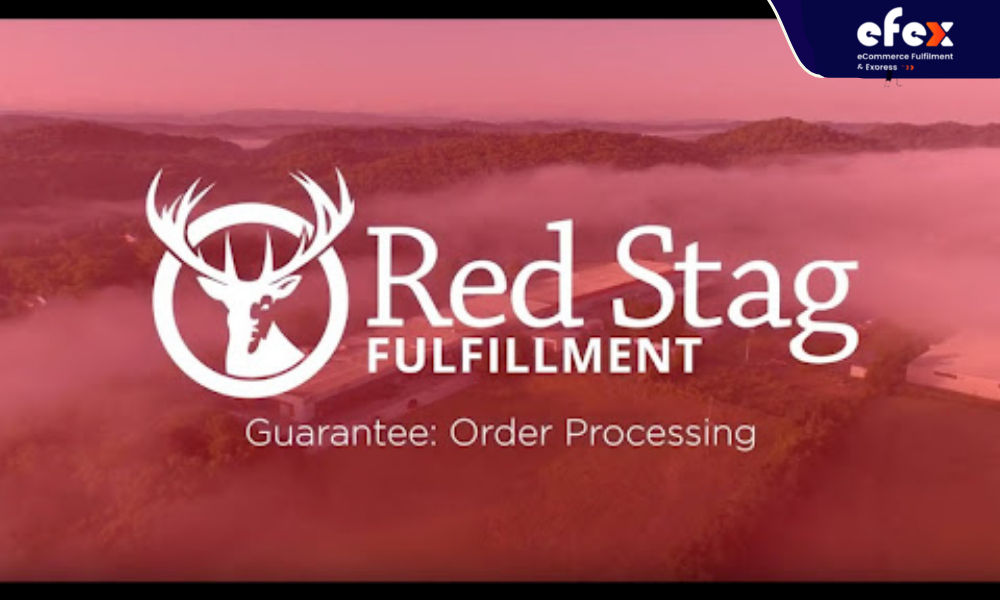 With heavy or large products, the customer can save up to 45% And one more interesting thing is they will pay you when they make a mistake.
👉 Read More: Cross-Border Ecommerce: Definition, Example, and Market Size
Final Thoughts
Whether your eCommerce business is looking for scale or expansion, 3PLS can offer effective solutions and opportunities to improve customer service as well as lower 3PL cost for order fulfillment. Because inventory, size, complexity, and order volume vary greatly between businesses, it is difficult to estimate how much work with 3PL will be charged without a call or meeting to discuss your e-commerce business needs for your potential 3PL partner offerings. That said, it's good to investigate how 3PL might benefit your business when you work to grow. Hope you have a good time with Efex.