When operating an online shop, one of the most difficult challenges is handling e-commerce returns. Returns create a considerable amount of manual labor for your staff. They add difficulty to the e-commerce consumer journey and wreak havoc on your company metrics. However, they are a natural element of a good D2C firm. Rather than avoiding returns and hoping customers just go away, wise merchants view them as another crucial touchpoint in the consumer's journey.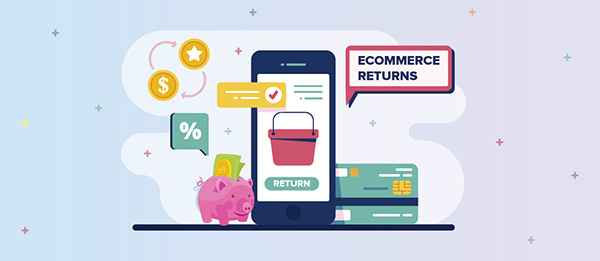 As a result, you must make every effort to control returns and transform them into a development driver for your company. But first, let's go through the fundamentals of e-commerce returns management to understand it.
Ecommerce Returns Management Definition
Returns management is the process of guaranteeing that your consumers have a positive return experience. This covers the whole return process, from the moment the client starts it until the fulfillment of a replacement if they asked for an exchange.
Returns management in e-commerce is at the heart of reverse logistics, inventory management, and post-purchase customer experience. It may help you increase your bottom line and establish long-term customers. To further grasp it, let's check the consumer touchpoints in e-commerce returns.

Why An Effective Returns Management Is Important?
Returns are an inevitable aspect of the retail buying experience. Customers returned 76% of their previous purchases, and 41% of online consumers bought variants of a product with a return policy in mind. Returns are viewed as a "burden" by three out of every four consumers, lowering buyers' satisfaction and loyalty. With an average return rate for an online order ranging between 20 and 30%, e-commerce firms have several possibilities to gain or lose clients depending on their returns management procedure.
In addition to increasing customer happiness and loyalty, retailers can consider returns as a possible profit center, helping to recruit consumers, promote their brands, and enhance customer retention.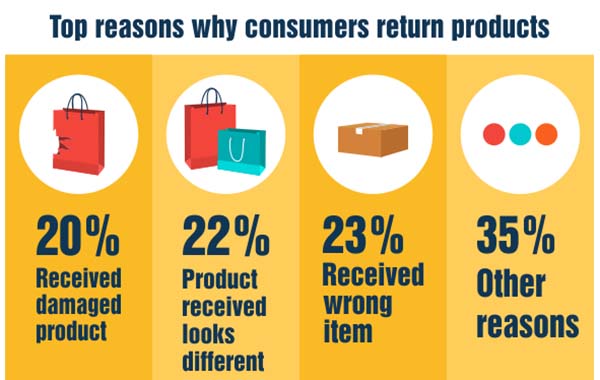 What Makes The Successful Returns Management?
Do not miss the three important keys below to manage returns successfully.
Examine Existing Processes, Policies, And Technologies
Processes: Returns take both time and money. First, examine the present returns management process to optimize it. Are there any gaps or pain places right now? What are the opinions of customers? Look for bottlenecks and chances to increase throughput. Consider ways to further automate the customer's return procedure wherever possible. This enhances their return experience, which increases the likelihood of future purchases.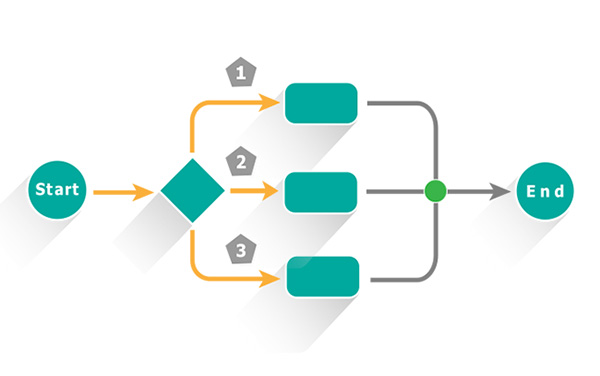 Policies: Investigate how existing return rules may be affecting customers. E-commerce companies should think about how they may modify their rules to affect both initial order decisions and return handling. For example, 67% of buyers would refrain from making future orders if they are compelled to pay for return shipping or restocking, resulting in shops losing future income. Customer-centric policies, on the other hand, can convert a refund into a future purchase.
Technologies: Furthermore, e-commerce retailers should investigate how technology might boost exposure for both themselves and their clients. While many businesses use an Order Handling System (OMS), they may be underutilized whenever it comes to returns management. Retailers may be enabled to further link with logistics partners to better visibility throughout the delivery and return process, offering customers real-time information and acquiring a clearer image of total inventory.
Investigate New Approaches To Return Management
Regional strategies should be pursued. Return management via regional fulfillment nodes can save expenses and give a net new sales opportunity for many merchants with national or worldwide reach. Analyze returns data and consumer comments to see if products returned in one location may be resold in another, minimizing the length of time inventory is held up in shipment. When contemplating an international returns procedure, it is vital to choose reliable carrier partners to assist with cross-border logistics.
The BOPIS and BORIS methods should be considered. The COVID-19 problem prompted businesses to adapt, and many customers choose easy purchasing methods like BOPIS which stands for Buy Online, Pick-Up in Store. The convenience component of BOPIS is critical, with 70% of questioned consumers believing that BOPIS improved their shopping experience, according to data by the National Retail Federation. BOPIS can help merchants cut shipping costs and enhance inventory management. Besides, many omnichannel businesses are employing BORIS which is Buy Online Return in Store to handle consumer expectations while decreasing the cost and time necessary to ship such returns once it comes to looking for innovative ways to manage returns. BORIS can provide similar benefits to BOPIS while also reinvigorating the in-store experience.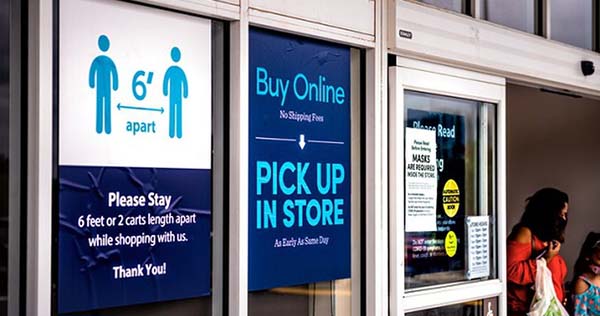 Cost recovery for damaged products. The damaged or aging products process is of great importance. The "return and repair" procedure can capture up to 10% of overall supply chain expenses. Consider repositioning a repaired item for resale at this point, either through the business's own e-commerce platform or through a distributor. It can also save money and time by outsourcing the repairing, recycling, donating, or liquidating process to a third-party fulfillment partner.
Go green: Greater than 71% of customers are paying more attention to retailers' corporate principles, including sustainability, as compared to a year ago. Another approach to seeking sustainability is through returns management. Consider how purchases may be aggregated or transported in bulk to save shipping costs and fuel waste and collaborate with the proper carrier partners to concentrate on a more sustainable supply chain.
Leverage Transportation Partnerships
Selecting the right transportation partners is essential for effective returns handling. Determining your partner's assistance is necessary to both exceed consumer expectations and accelerate the reverse logistics process. The earlier your partners can manage returns on your side, the sooner you can regain value from returned inventory.
When looking for partners, look for those that will incorporate appropriate technologies to track inventories across your network in real-time. Retailers want a streamlined and transparent approach to managing their supply chains, and technological integrations may help.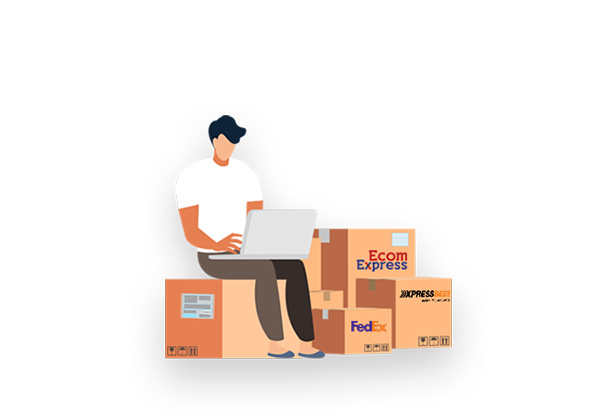 Customer Touchpoints Of The Returns Management
In the process of returns management, there are various touchpoints or points of engagement between the customer and the e-commerce firm. But it all begins when the client decides to initiate a return.
The Buyer Asks To Return Their Purchase
Returns occur for a variety of causes, some of which are no logical reason and are purely emotional in nature. However, in this scenario, consider the consumer who is dissatisfied with their order. The consumer chooses the item they want to return and provides a good explanation as required by you.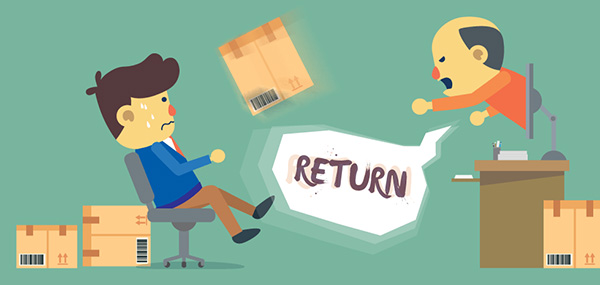 The Return Request Can Be Accepted Or Rejected From Your End Department
If return requests do not fulfill the requirements you have specified, they might be refused and your involvement with the customers for this specific purchase stops here. But if the cause for the return is accepted, it can be authorized from your end, and the procedure for beginning the return begins.
In-Transit Order Return
Order returns remain in transit from the time they are scheduled to be collected until they arrive at your shop. E-commerce businesses typically use these moments to offer return status information.
When The Item Is Returned To Your Store
Once the merchandise has returned to your store, you may begin gathering consumer feedback on their purchasing experience with your business. If the feedback is favorable, you can try to persuade the consumer to look for a replacement if they have not already.
That is everything that it has in terms of experience. The product is subsequently sent for examination in terms of company operations. If there is no evidence of damage, the item is restocked and sold to another consumer.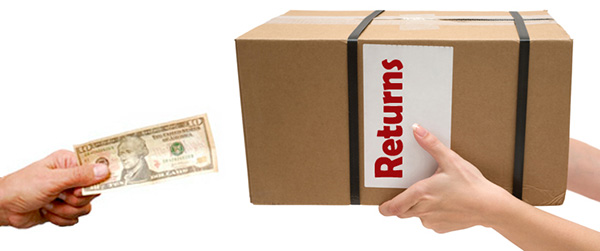 Ways To Reduce The Returns Cost
Customer returns are an inevitable element of shopping, whether online or at a brick-and-mortar store. While you cannot entirely eliminate returns and refusing to accept returns would only harm your organization, you may limit client returns in a cost-effective way.
Simplify The Return Process
The first step is to go through your return-handling logistics. Every company should have a plan in place for reverse logistics, or the process of returning things to inventories from buyers.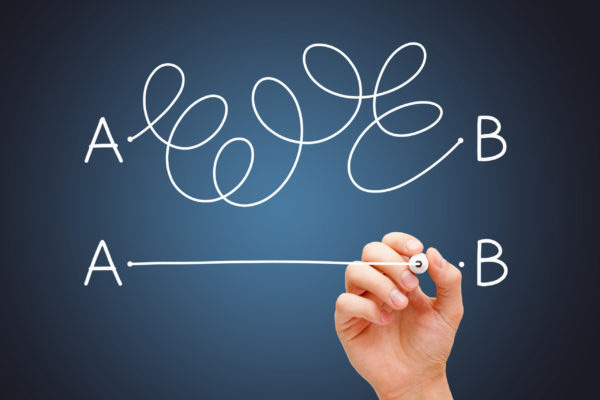 Compare your existing return procedure from the moment of contact to the point of resolution. Audit this process and view each bottleneck as a chance to enhance it. Consider the following:
How simple it is for the consumer to contact you?
How are returns recorded?
How are refunds received and returned to inventory managed?
Returns accounting, including reconciling inventory, sales, and taxes
Automate The Return Process
Considering your existing cloud software, it may be simple for a smaller e-commerce store to appoint just a few workers or one person to handle returns. For bigger and expanding businesses, it may be essential to automate some or the entire return process.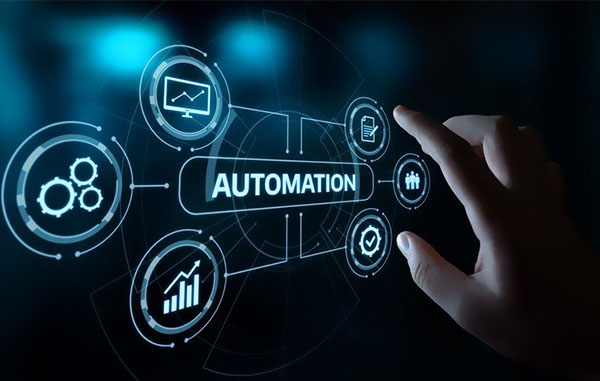 Unfortunately, automation may be challenging. Even with sophisticated e-commerce systems, simple connectivity between the platform and the warehouse management system or order fulfillment system is not always possible. As a result, the time-consuming manual effort for acquiring and inputting information may be required. It is an ineffective and error-prone workflow. You may lose data and incur bottlenecks in the return process.
Automating the e-commerce returns management procedure is likely the best option since:
Whether you established blind returns or require authorization, the consumer can make a return immediately.
Data is automatically transferred across systems, reducing internal data entry mistakes.
Automatic reconciliation is possible.
Returns are monitored automatically, and consumers are kept updated on the status.
With automatic return labels, the return procedure is sped up.
You will require fewer people to manage and handle the return process.
Change Your Return Policy
Implementing an e-commerce return policy may have an influence on your sales and affect whether a client decides to purchase at your site. According to a UPS survey, 88% of online customers analyze return policies, with 67% verifying the return policy before making an order.
However, if the return policy is confusing or harsh, 15% of customers will cancel the transaction. Check that your return policy is easily accessible and that the text is clear. Consider revising your return policy to make it more customer-centric. Think about the following:
Increasing the time frame for accepting returns.
Allowing for no-cost returns whether conditional or not.
Simplify and shorten your return policy's wording such that it is clear and understandable in less than a minute.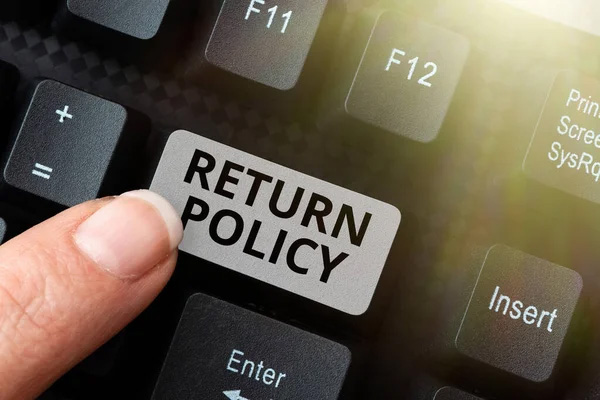 Check Your Product Packing
A starting 20% of customers return damaged merchandise. When buyers return damaged items, take a thorough look at your packaging:
Is the packing you are employing adequate to protect the things being transported, for example, the suitable size, thickness, materials, etc?
Are the packaging materials supplied to safeguard the contents of the products?
Is your team properly wrapping items to guarantee their safety while shipping?
Is there an issue with a certain carrier?
Examine Your Warehouse
Regardless of when you have a defined and automated return procedure in place, audit your warehouse staff in charge of outgoing shipping and product returns on a regular basis. Check for the variations or delays that raise the cost of managing returns, such as mishandled or misplaced items returning to stock, packing delays, disruptive processes, and others.
Managing your picking and packaging procedures is the most effective approach to identifying errors that may result in incorrect items being transported.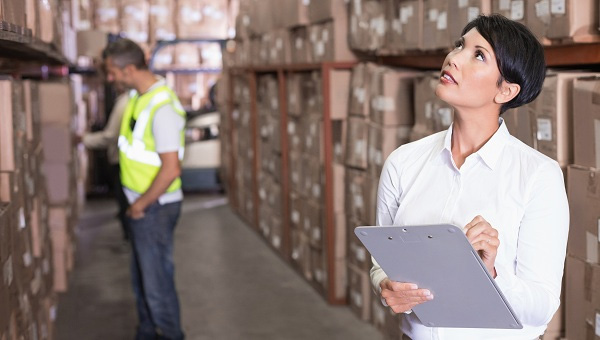 Enhance Your Product Images And Videos
A large percentage of returns occur since the goods obtained differ from what the consumer requested. You may significantly lower this by enhancing the quality of your website's product photos.
If possible, avoid utilizing close-matching or manufactured photos.
Make your own professional, high-quality product photos.
Post many photos of a product from different perspectives.
Include photos of your consumers using or wearing your items in your user-generated content.
Besides, adding product videos to your product pages is another approach to prevent returns.
Leverage Product Feedbacks And Reviews
The product review provides social proof. Before buying a product, 92% of shoppers consult online reviews. But they are useful for more than just convincing potential consumers to buy. When PETCO compared consumer buy and return patterns, it discovered that goods with product reviews received 20.4% fewer returns.
Most e-commerce systems like Amazon Seller Center, feature rudimentary product review capability. To guarantee your reviews are performing in your favor, use third-party software that provides you extra review and testimonial capability with reviews that stand out in your online shop.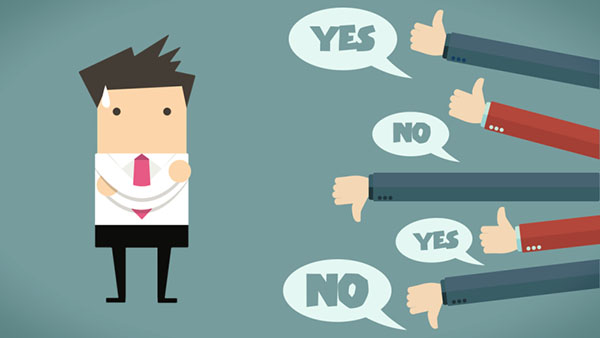 Request Customer Feedback
Buyers want to know that returning a product is simple, and 85% will not return another order if the return procedure is difficult or cumbersome. Involve your customers to guarantee a smooth return procedure. After a return has been completed, contact each consumer to obtain feedback on the return procedure. If your consumers experience any difficulty during the return, they will most likely tell you.
A smaller merchant may most likely send a follow-up email personally, providing a more personalized purchasing experience. A scalable option would be to send an automated survey to clients after their returns are complete. Whatever strategy you use, be sure you are reviewing and listening to your consumers. They will tell you exactly where the return procedure is failing and losing you repeat business.
Conclusion
Returns are difficult. They cost merchants billions of dollars each year and show no signs of abating. But you never be able to eradicate product returns, and you should never attempt. Instead, take measures to eliminate consumer difficulty, lower the bandwidth required of your buyer support personnel, and use returns data to refine your goods and marketing materials. A solid e-commerce returns management procedure, when done correctly, may foster trust and client loyalty.
You've found this article so helpful? Let's forget to follow our Fanpage and Efex to get many interesting articles