There's no doubt that nowadays Ecommerce is a global trend since it facilitates people around the world to get everything they need with a click. The rising trend is spreading out in VietNam, too. We cannot deny that there are hundreds of Vietnam eCommerce platforms operating on different scales and structures. But not all of them are worth using. In today's article, the Top 16 Vietnam Ecommerce sites represented below will help you to choose the most trustful, effective, and suitable for you!
What is Ecommerce?
Known as Electronic Commerce, E-commerce, E-comm, or EC, eCommerce refers to a business model that offers enterprises or individuals to buy and sell products/goods or services through the Internet. This business transaction occurs both as a business-to-business (B2B), business-to-consumer (B2C), consumers-to-consumers, or consumers-to-business. It is conducted by computers, tablets, and smartphones, so we can say that eCommerce is cross-border.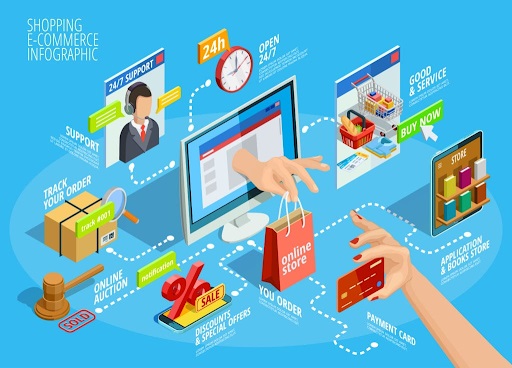 Ecommerce sites
A website that helps customers to purchase and sell physical goods, services, and other digital products over the internet instead of being in a slip-up-and-mortar position. Through an e-commerce website, a business can take over orders, process payments, handle shipping and logistics, and furnish client service.
👉 Read More: Vietnam B2B Ecommerce: Overview And Top Company
Currently, Vietnam's e-commerce industry is making extremely strong strides with many well-known Viet Nam ecommerce sites. Most of the sales companies outside the form of traditional sales (Buy, sell, deal directly with each other) also add shopping via the internet. This shopping is online and is gradually becoming a daily consumption habit of the majority of Vietnamese people, especially young people, with fast access to technology and increasingly limited time. Internet development boosts e-commerce growth.
In reality, it is obvious that e-commerce in Vietnam has been bringing both businesses and clients unconceivable advantages which can be stated as faster sales, wider deals scale, and brisk product purchases. better, more effective, cheaper …
Criteria for ranking the best Vietnam top eCommerce sites
Before analyzing and ranking the 16 Vietnam top commerce sites, several criteria below are the ground base for judging and ranking them. They can be listed as:
Visiting counts: This index indicates the customers' access counts monthly, conducted by Similarweb.
Apps downloads counts: App downloads along with app revenue, user interaction, and a number of user accounts on two operating systems, iOS and Android, conducted by App Annie.
Social networking sites followers: Statistics on Facebook, Twitter, Instagram (followers on Facebook are collected according to the number of followers in Vietnam)
Bear in mind that only e-commerce exchanges with 1 hundred thousand hits or 1 hundred thousand followers are being analyzed.
Top 16 Vietnam Ecommerce Sites in 2022
Here are 16 Vietnam's top eCommerce sites that are reliable. It's a list of the top sixteen online shopping/marketplace sites in the Vietnam e-commerce market, compiled using several statistical tools and customers' own experience in the eCommerce and online shopping markets in Vietnam. Let's take a look at the top sixteen online shopping destinations in Vietnam.
#1. Shopee VietNam - Vietnam Ecommerce Sites
Shopee VietNam is on the top of the list. It can be seen as the Vietnamese e-commerce website most visited by consumers. Shopee is viral nowadays for those figures:
Website: https://shopee.vn
Web traffic per month: 38,589,400
iOS ranking position: Top 1
Android ranking position: Top 1
Youtube Subscribers: 172,410
Facebook followers: 14.804,320
Instagram followers: 137,160
Shopee Vietnam is currently operating under the B2C e-commerce model. This e-commerce site was founded in 2015 and is just going to celebrate its 7th birthday party. Despite being so fresh and immature, Shopee has gained customers' trust and set its own foothold in the segment by grasping the trend and sustainable development strategy.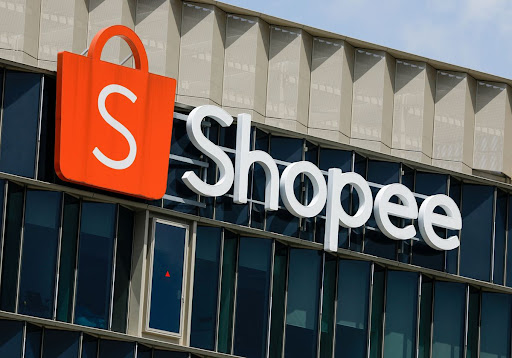 Shopee's online layout is incredibly user-friendly, easy to use, and quick order processing is just a few of the great features that have helped Shopee become Vietnam's #1 e-commerce website at the current time. There's no doubt that Shopee is on the first rank of the Vietnam's top eCommerce sites.
#2. Thegioididong.com - Vietnam E-Commerce Site
Thegioididong is the best eCommerce website for electronic chains in Vietnam and a famous Vietnam eCommerce site:
Website: https://www.thegioididong.com/
Web traffic per month: 32,349,000 VND
iOS Rating: Top 2
Android Rating: Top 2
Youtube Subscribers: 600,930
Facebook followers: 3,377,630 VN
Instagram followers: 2,120
When it comes to Vietnam e-commerce sites, we would think of Thegioididong - the earliest founded one. In 2004, Thegioididong was established. In the early days, this brand specialized in selling mobile digital products, including mobile phones, laptops, tablets, and electronic accessories.
Nowadays, Thegioididong is present in 63 provinces and cities across Vietnam.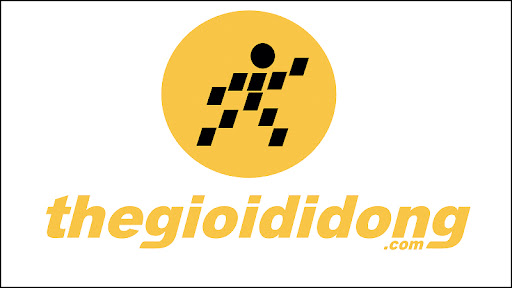 This e-commerce site is well-known for its online retail system and trading platform, and it is a market leader in mobile items. This company has recently moved into the industry of consumer electronics. It can be claimed that Thegioididong is considerably superior in culture to the aforementioned e-commerce platforms, always putting the client first.
When you walk about it, you can immediately tell how professional the service is. This brand is regarded as the most reliable and high-quality online sales address due to its dedication.
👉 Read More: Doing Business In Vietnam: Overview, Advantage And Challenger
#3. Dienmayxanh.com - Vietnam Top Ecommerce Sites
Dien May Xanh is also one of Vietnam's most popular e-commerce sites. This e-commerce business quickly moved to the 3rd position in this rating thanks to a robust public relations strategy.
Website: https://www.dienmayxanh.com/
Web traffic per month: 21,373,700
iOS Rating: Top 3
Android ranking: Top 7
Youtube Subscribers: 367,220
Facebook followers: 1,469,130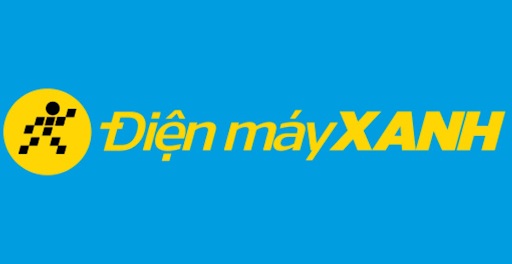 It is widely known that Thegioididong, a Joint Stock Company, owns Dien May Xanh - an e-commerce website. Dien May Xanh entered the e-commerce industry in 2010, following 12 years of development. Thanks to its high level of expertise, this brand is now present in all 63 provinces and cities across the country with a dense system of supermarkets. Consumers who shop online at Dien May Xanh benefit from a large range of products and receive them rapidly.
#4. Lazada.vn - Vietnam Top Ecommerce Sites
Lazada.vn is a rising e-commerce site that gradually getting its attention from the masses. Ranked in the top 4, there's no doubt that Lazada.vn is becoming popular among online shopping lovers and is expected to upgrade its rank in Vietnam's eCommerce platform.
Website: http://www.lazada.vn/
Web traffic per month: 17,606,700
iOS Rating: Top 4
Android ranking: Top 3
Youtube Subscribers: 138,700 VND
Facebook followers: 28,413,610
Instagram followers: 71,550
Lazada is part of the Alibaba Group, which is led by billionaire Jack Ma. This e-commerce platform first entered the Vietnamese market in 2012, and it can be claimed that Lazada has always had distinctive features, ranging from a modern and professional design to a wide range of products for sale.
Thousands of products in the areas of furniture, tablets, phones, health care products, beauty, fashion and accessories, toys, sports goods, and more may be found on Lazada.com.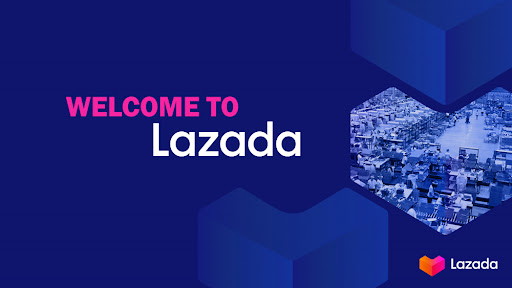 While Shopee follows the B2C model, Lazada follows both the B2C and C2C models. This e-commerce website does not sell goods or services; instead, it serves as a platform for individuals and businesses to register for online sales. Lazada is in charge of online transactions, store management, and customer service. Lazada is one of the e-commerce websites in Vietnam that focuses on investing in the field of communication and image marketing. Lazada is virtually always advertising itself on all fronts.
#5. Tiki - Vietnam Eommerce Sites
Tiki lies in 5th place, which is a bit lower than its ranks in the 2019-2020 segment. Despite a slight decrease in the ranking position, Tiki still won the trust of the customers, which can be seen clearly with the following impressive numbers:
Website: https://tiki.vn/
Web traffic per month: 15,624,000
iOS Rating: Top 3
Android Rating: Top 5
Youtube Subscribers: 365,450
Facebook followers: 2,818,460
Instagram followers: 124,000
Tiki additionally works under the B2C model, which is an internet business stage claimed by Vietnamese individuals. Tiki has already centered around books and the like… Yet presently this online business site additionally grows the business to numerous different fields, for instance, Home - Life, Beauty - Health, Equipment Numbers - Digital extras, Phones - Tablets, Electrical machines, Mother and Baby, Stationery hardware, Sports - Picnic Toys - Souvenirs…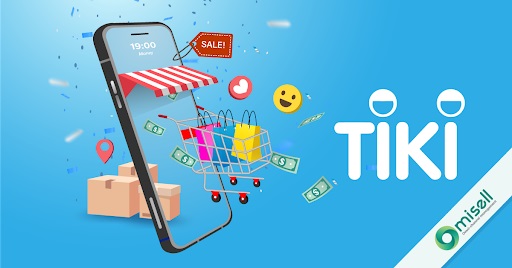 Tiki has a ton of special approaches for the two purchasers and deals partners, the majority of the merchandise on Tiki is very much appreciated, the conveyance charge is modest, and the item cost is some of the timeless expensive than some web-based business sites.
#6. Chotot.com - Vietnam E Commerce Site
Laid out in 2012, Chotot.com is the first eCommerce stage in Vietnam spearheading ordered 4.0 with more than 1 billion site visits consistently. There are normally 9 out of 10 Vietnamese individuals who know about Cho Tot while getting some information about selling and purchasing in any class.
Website: https://www.chotot.com/
Web traffic per month: 13,324,000
iOS Rating: Top 4
Android ranking: Top 6
Youtube Subscribers: 185,450
Facebook followers: 2,404.333
The company was established in 2012 with its headquarters located in Ho Chi Minh city, Chotot specializes in E-commerce, Digital marketing, Online classified, Online media, Technology, Classified, C2C, Product, Recommerce, and Classified 4.0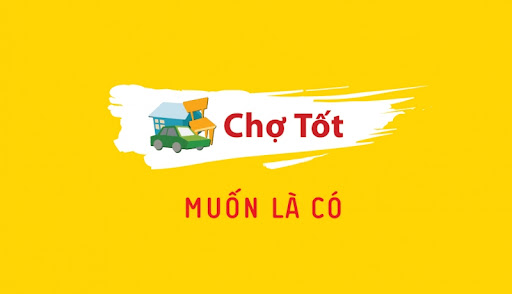 Chotot - Vietnamese classifieds trading site with a large number of deals being sold consistently. Post respectable, quick, and safe trading news.
#7. Sendo - Vietnam Ecommerce Platform
The seventh name to be mentioned in the list is Sendo. Sendo is known as a trustful e-commerce site in Viet Nam which offers customers quality products at a competitive price. Although standing in the middle-ranking, Sendo still embraces impressive figures:
Website: https://www.sendo.vn/
Web traffic per month: 3,347,300
iOS Rating: Top 4
Android ranking: Top 12
Youtube Subscribers: 93,710
Facebook followers: 2,703,250
Since 2018, Sendo has seen outstanding growth. In September 2012, Sendo joined the Vietnamese e-commerce playground and quickly became famous because behind this e-commerce platform is FPT Corporation. With the purpose of connecting buyers and sellers nationwide, Sendo operates under the B2C2C model (business-to-consumer-to-consumer). Nowadays, Sendo majors in fashions for both men and women all over the country in all ranges of ages. Sendo has made great strides and is expected to grow in the future.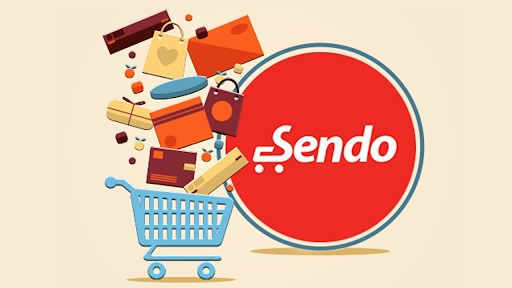 #8. FPTshop.com - Vietnam Ecommerce Sites
The top 8 to be presented is FPTshop.com. This eCommerce website's ranking decreased compared with its own position in 2021.
Website: https://fptshop.com.vn/
Web traffic per month: 31,141,600
Youtube Subscribers: 186,420
Facebook followers: 2,454.720
Instagram followers: 10,050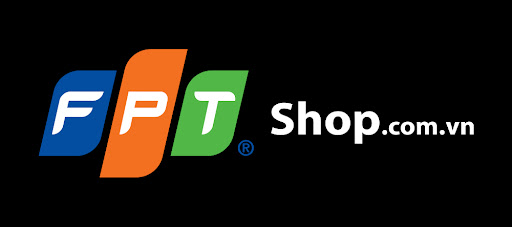 In August 2007, FPT Shop launched in Vietnam with a retail system specializing in digital products including tablets, mobile phones, laptops, and electronic accessories,... FPT Shop is also one of the few brands that are the main distributors of Apple in Vietnam, the first retail center in Vietnam to be granted the ISO 9001: 2000 quality management certificate according to international standards. We can say that although Thegioididong and Dienmayxanh have more reputations in electronic as well as digital products, FPTshop still got their loyal customers.
#9. Bachhoaxanh.com - Vietnam Top Ecommerce Sites
If all the above eCommerce websites major in industrial products and services, Bachhoaxanh is a new breeze when they serve customers fresh food of all kinds. Bachhoaxanh brings trust to customers through fresh and delicious products
Website: https://www.bachhoaxanh.com/
Web traffic per month: 7,372,100
iOS ranking: Top 13
Youtube Subscribers: 2,640
Facebook followers: 227,590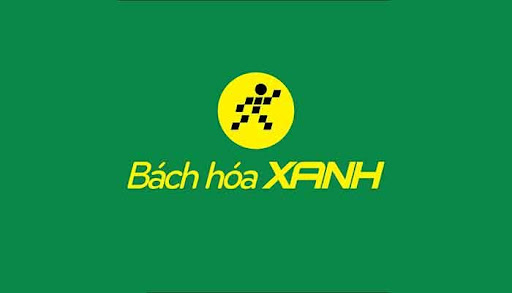 Bachhoaxanh is also a mini grocery chain, which was in possession of Thegioididong joint-stock company. Unlike Dienmayxanh, Bachhoaxanh focuses on delivering fresh food and other commodities for everyday life. Bach Hoa Xanh operated 324 storefronts in Ho Chi Minh City from 2015 to 2018, servicing 226,800 clients every day.
This brand is believed to be quite popular among the masses. Bach Hoa Xanh has chosen the mini supermarket segment (similar to the Indonesian Alfamart model), with the goal of avoiding competition with large supermarkets and saving space while being able to cover a large area and reach every corner, so the brand's traditional trading activities are well advanced.
👉 Read More: Vietnam Business Culture: All What You Need To Know
#10. Meta.vn - Vietnam Ecommerce Platform
Meta has upgraded to rank.10 compared to the 14th position in the last segment.
Website: https://meta.vn/
Web traffic per month: 3,019,000 VND
iOS Rating: Top 20
Android ranking: Top 15
Youtube Subscribers: 19,960 VND
Facebook followers: 68,650
Instagram followers: 490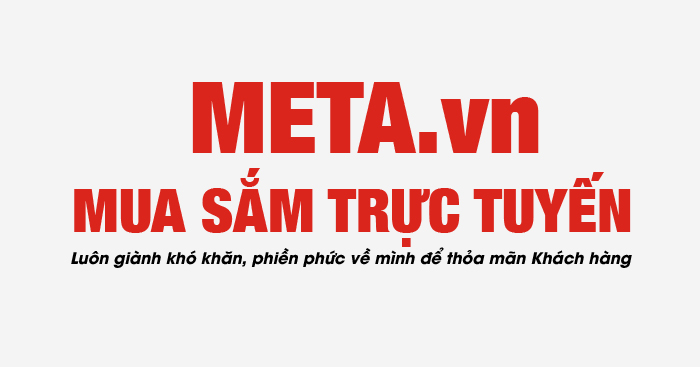 Meta is a well-known e-commerce platform among online shoppers. Since 2007, this brand has been a leader in its field of e-commerce in Vietnam. With the purpose of providing clients with the finest quality products, Meta is continually working to enhance service quality by responding to customer feedback and acting on it honestly.
#11. Cellphones
CellphoneS is an e-commerce website honored in the 11th position on this list of leading e-commerce websites in Vietnam.
Website: https://cellphones.com.vn/
Web traffic per month: 7,100,900
Subscribers on Youtube: 2,084,290
Followers on Facebook: 552,670
Instagram followers: 58,880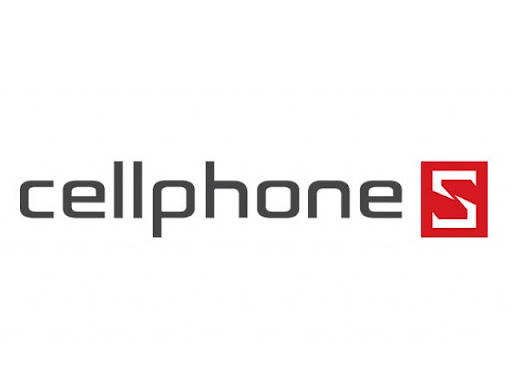 When we think of CellphoneS, we think of a recognized brand with a cutting-edge mobile retail system that is solely dedicated to this item. In terms of groceries, however, Cellphone S is still restricted compared to Thegioididong or FPT Shop.
#12. Phong Vũ
Phong Vu – One of the famous brands in the field of technology.
Website: Phongvu.vn
Web traffic per month: 1,026,200
Subscribers on Youtube: 7,770
Followers on Facebook: 212,475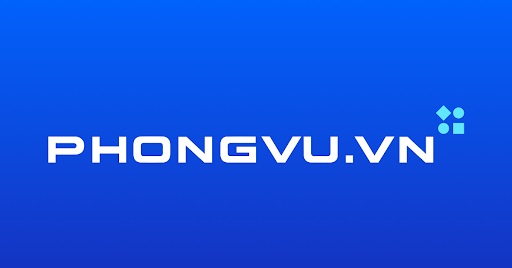 #13. Vatgia
For Vietnamese consumers, the name Vat Gia is not unfamiliar.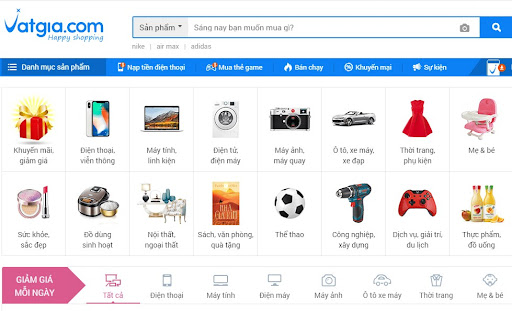 This e-commerce website offers a diverse selection of products, including electronics, technology, automobiles, and vehicles. machinery, cosmetics, fashion, food, entertainment services, entertainment, tourism, and so on.
#14. Dien May Cho Lon
14th place belongs to Dien May Cho Lon.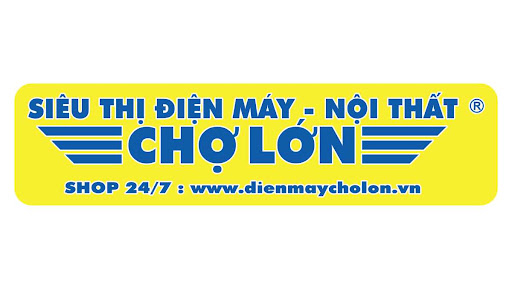 Dienmaycholon is an e-commerce site in Vietnam that sells electrical goods and furniture. Customers rapidly trusted this business because of its competent and current service approach.
#15. Nguyen Kim - Vietnam E-Commerce Site
Nguyen Kim is well-known for its outstanding quality, and it is ranked 15th on this list.
Website: https://www.nguyenkim.com/
Web traffic per month: 2,925,700
iOS Rating: Top 15
Android ranking: Top 10
Youtube Subscribers: 18,770 VND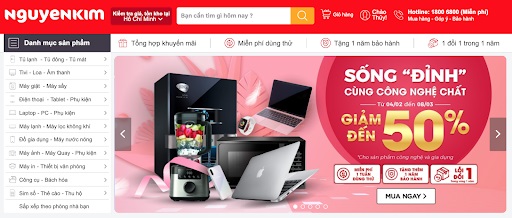 #16. HoangHa Mobile - Vietnam Ecommerce Site
Hoang Ha Mobile is regarded as one of the most recognized, high-quality, and low-cost sales addresses among supermarkets that specialize in offering phones and accessories.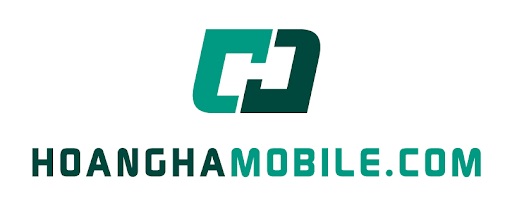 👉 Read More: 10 Big Potential Ideas for Small Business in Vietnam
Final Thoughts
As of the first quarter of 2022, the top 16 most popular Viet Nam e-commerce sites are listed above. The constant competition from e-commerce sites, particularly businesses in the same area, will undoubtedly disrupt this ranking at some point in the future.
Among these bustling e-commerce sites, the need for reliable and efficient services for businesses aiming to venture into the Vietnamese market becomes increasingly critical. Efex, with its comprehensive Vietnam ecommerce selling service, stands as an ideal solution for businesses looking to establish and strengthen their presence within the burgeoning Vietnamese e-commerce landscape.
Efex's comprehensive range of services, including business setup, market analysis, logistics support, and digital marketing assistance, presents an invaluable resource for companies aiming to navigate the complexities of the Vietnamese e-commerce market.