We can use many variables such as corporate revenue, the number of warehouses, and total warehouse square footage to rank the 3PL logistics companies. This article will rank the top 30 popular 3PL logistics companies in 2022, depending on their revenue. All the revenue figures are obtained from the companies' websites as well as market research platforms. Continue reading to discover more about the top revenue-generating and largest 3PL logistics companies in 2022.
DHL Supply Chain & Global Forwarding
Ranking first in the top 30 popular 3PL logistics companies is DHL. It was founded in 1969 as DHL Air Cargo in the United States, despite being now a German enterprise. By the late 1970s, the corporation had extended its operations and supplied services worldwide. In 1998, Deutsche Post began purchasing the company's stock and finalized its ownership of DHL in 2002, extending the "DHL" name to its other services. Deutsche Post was constructed after the privatization of Germany's national mail service in 1995. DHL has around 430 warehouses totaling 121 million square feet of warehouse space as of 2019.
👉 Read More: [Best Price] Top 10 E-commerce Logistics Companies
DHL provides specialized transportation services to the healthcare, food and beverage, and fashion industries. They also provide digital tools and connectors for various markets and digital platforms. These solutions allow businesses to completely control their orders and automatize the ordering and quoting procedure as much as feasible. By 2020, DHL's revenue was 28,453 million USD. Its headquarter is in Bonn in Germany, and its CEO is Frank Appel.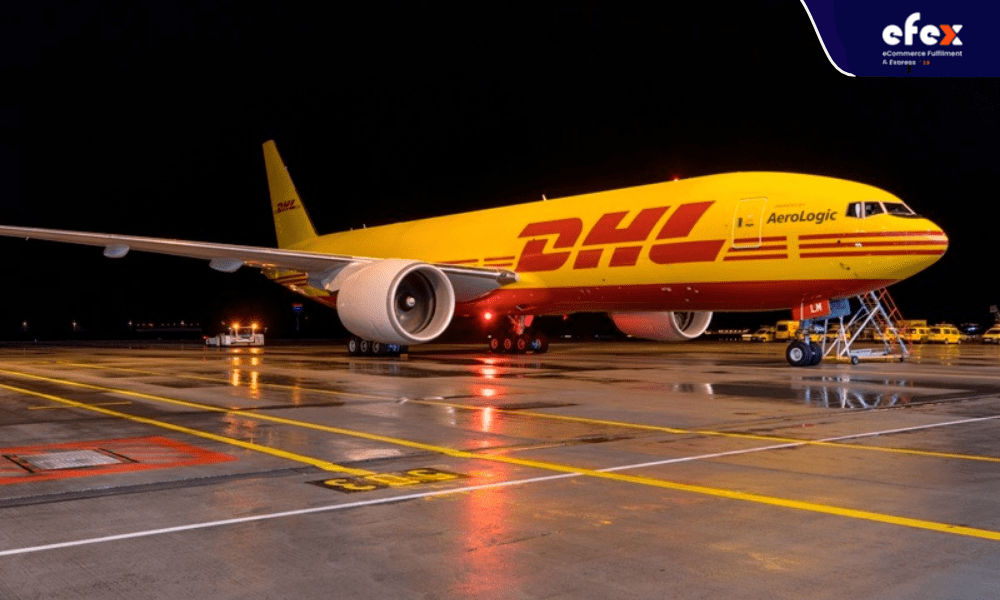 Kuehne + Nagel
Kuehne + Nagel Inc was founded in Bremen, Germany, in 1890 as a cotton and other aggregated freight forwarding commission business. It became a Swiss-based logistics company with holdings in sea freight, air freight, contract logistics, and overland industries in the latter half of the 20th century, concentrating on IT-based logistics solutions. Nowadays, the brand handles over 75 million square feet of warehouse and logistics space across 65 nations, containing 14 million square feet in the U.S. Kuehne + Nagel offers the KN OmniChain, a completely intended solution for managing the e-commerce supply chain simply and effectively. Furthermore, it provides its customers with integration tools and API and a digital portal called myKN, where shippers may manage past and resent transportation services and simple rebook recurring transactions. Its revenue was 25,787 million USD as of 2020, and the CEO was Detlef Trefzger.
👉 Read More: Top 10 Best Reverse Logistics Companies in 2023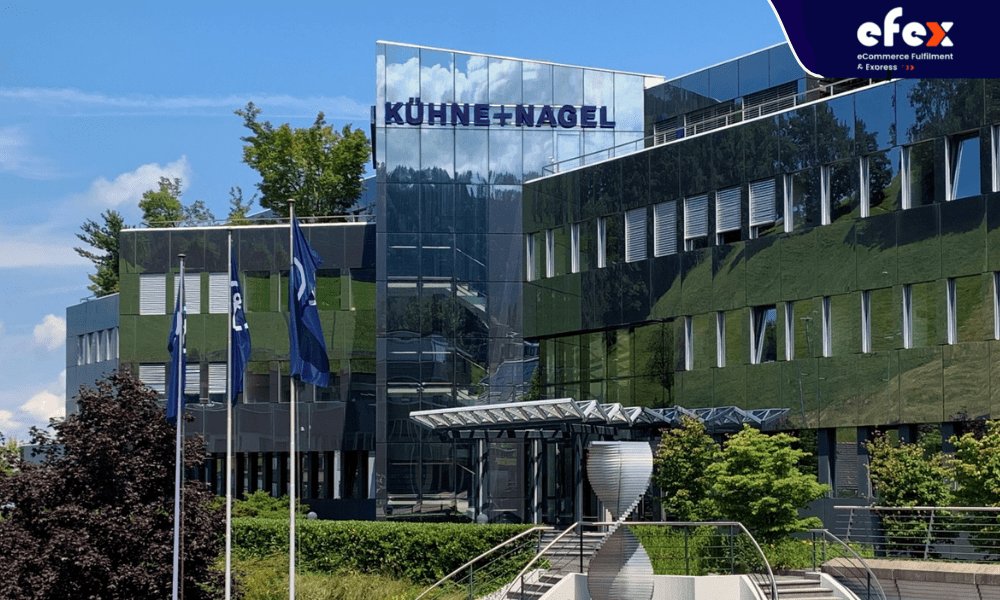 DB Schenker
DB Schenker is the logistics division of the German rail corporation Deutsche Bahn AG with over 150 years of logistics experience. Its headquarters is in Essen, Germany. Deutsche Bahn AG, which has its primary activities in Germany, discovered in 2000 that it was losing some of its major clients to competitors offering worldwide warehousing services, which led to the 2002 acquisition of Schenker-Stinnes. Today, DB Schenker manages the complicated supply chains of global corporations such as Apple, P&G, Dell, BMW, and Ford with divisions that include land transport, ocean freight, air freight, contract logistics, and supply chain management. According to its global network, the company maintains more than 94 million square feet of warehouse space and encompasses more than 794 sites in 60 countries. In 2020, the company's revenue reached 20,761 million USD. It is run by Jochen Thewes.
Nippon Express
Nippon Express is a Japanese logistics firm known as Nittsu in Japan. The company was formed in 1937 by combining Kokusai Tsu-un KK, six other rivals, and many more small-scale logistics firms in Japan. The Japanese government contributed further funds, transforming it into a semi-governmental institution. The firm operates in over 40 countries and specializes in combining various means of transportation into logistical solutions. Nippon Express owns more than 31.7 million square feet of warehouse area in Japan and 25.8 million square feet worldwide, with 744 departments in 48 nations and territories. Nippon Express's worldwide logistics services are suitable for companies looking to build their businesses because they combine cutting-edge logistics technology with high-quality service and the capacity to provide customized solutions. It provides transportation, specialized transport, supply chain management, warehouse and distribution, and transport products services. Nippon Express's revenue was 19,347 million USD in the year 2020. The headquarter lies in Tokyo in Japan, and CEO is Mitsuru Saito.
DSV Panalpina
DSV Panalpina, founded in 1976, is a Dutch logistics firm that supports road, sea, rail, and air transport services. Despite the Dutch-based company, its headquarter is in Hedehusene in Denmark. Established by the union of nine independent transporters, its most recent purchase is Panalpina Welttransport AG, which it bought in 2019, incorporating the Panalpina trademark to form DSV Panalpina. The acquisition provided almost 5.4 million square feet of warehouse capacity, bringing the total area to more than 7 million square feet and 38 warehouses. DSV Panalpina is one of the world's top 5 third-party logistics firms, employing almost 60,000 people across 90 countries. It has an extensive trucking network in Europe, North America, and South Africa, which is also its strength. It focuses mainly on automotive, technology, healthcare, renewable energy, industrial, retail and fashion, chemicals, and perishables. The revenue in 2020 was 18,269 million USD. The CEO who now runs the company is Jens Bjørn Andersen.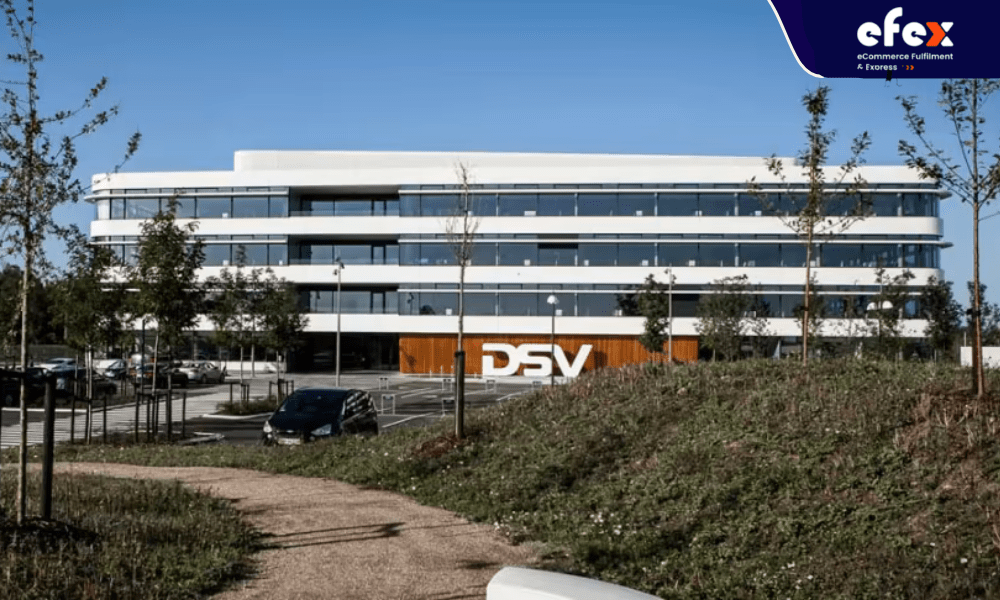 C.H. Robinson
C.H Robinson is a Fortune 500 American supplier of multimodal transportation and third-party logistics (3PL). The company was founded by Charles Henry Robinson in 1905 in North Dakota with 117-year experience in the logistics industry. The company's services include freight transportation, brokerage, warehouse management, global forwarding, supply chain management, and TMS. Besides, it offers truckload, air freight, ocean services, less-than-truckload, and intermodal rail. Its headquarter is in Eden Prairie, Minnesota, in the USA, with more than 300 offices located in Asia, Europe, and North and South America. C.H. Robinson is now run by Robert C. Biesterfeld Jr, the company's CEO. Its revenue in 2020 was 15,490 million USD.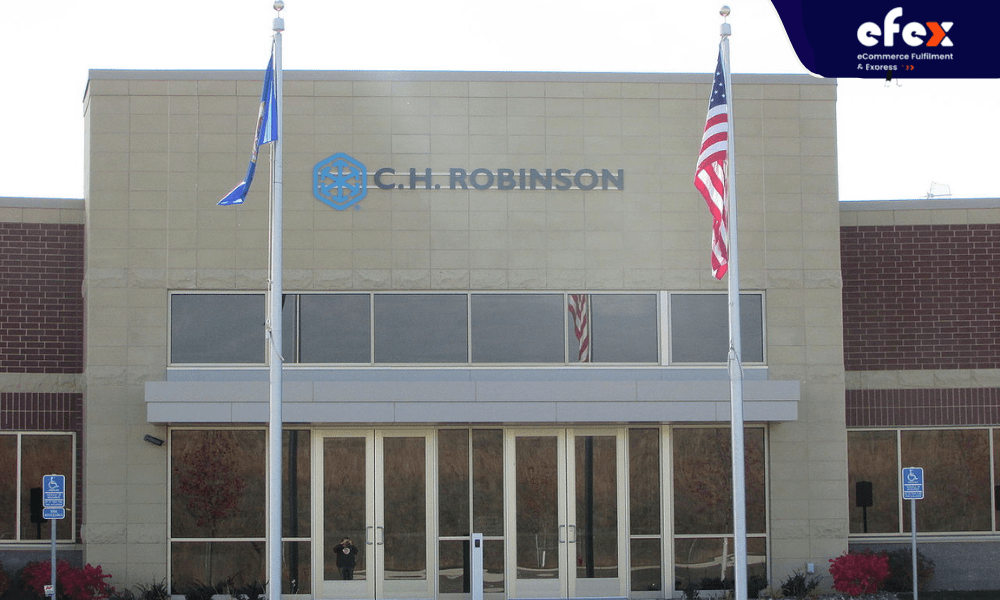 Sinotrans
Sinotrans, also known as Sinotrans Limited, was founded on November 20, 2002, and debuted on the Hong Kong Stock Exchange in 2003. The company is headquartered in Beijing, China, and Wang Hong is the chairman. China Merchant Group's (CMG) second-tier subsidiary and single logistics platform aspire to develop a world-class business platform with intelligent logistics services. Sinotrans has established three primary business segments, including agency and associated business, supply chain logistics, and e-business, allowing it to deliver end-to-end supply chain solutions and one-stop services. According to Armstrong & Associates, Inc's list for 2020, it is ranked seventh and third globally, respectively, with a revenue of 12,174 million USD.
XPO Logistics
XPO Logistics is a contract logistics management and transportation company with over 1,530 locations across 30 countries. It oversees the supply chain for 69% of the Fortune 100. It was established in 1989 as Express-1 Expedited Solutions. In 2011, billionaire Bradley S. Jacobs purchased the company and changed its name to XPO Logistics. XPO operates in freight brokerage, intermodal and drayage, last-mile delivery, and worldwide forwarding areas. As the world's second-largest contract logistics operator, it maintains more than 202 million square feet of warehouse facility space. Its head office is located in Greenwich in Connecticut, the USA, managed by Bradley S. Jacobs. Its revenue reached 12,107 million USD in March 2020.
UPS Supply Chain Solutions
UPS Supply Chain Solutions is an American parcel delivery service founded in 1907 as a small messenger service in Seattle with a $100 loan. The head office is located in Atlanta, Georgia, in the USA, and is run by Carol Tome. UPS is a logistics juggernaut with activities in air freight, shipping, trucking, last-mile delivery, and drone delivery. Today, UPS has over 35 million square feet of distribution and storage facilities at about 1,000 locations in 120 countries, serving over 220 nations and territories. Its revenue in March 2020 was 11,048 million USD.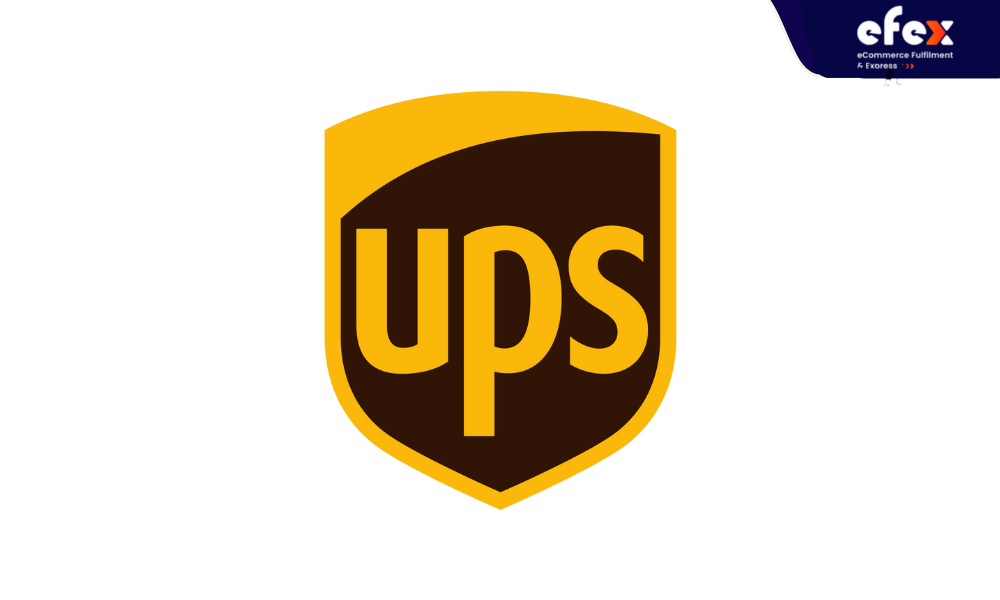 Expeditors
Expeditors, founded in 1979, is a Fortune 500 service-based logistics corporation. Its headquarters is located in Seattle, Washington, in the United States. It creates highly efficient and tailored supply chain solutions for customers by integrating unified technology systems across a worldwide network of over 350 facilities in over 100 nations across six continents. Expeditors, which is a service-based firm, does not own the planes, ships, or trucks that it utilizes daily. This means that it can be extremely flexible in its approach to supply chain management. It is also very successful in determining the optimal route and pricing alternatives. Expeditors provide various services, including order management, warehousing, distribution, customized logistics solutions, the consolidation or forwarding of air and ocean freight, customs brokerage, cargo insurance, tie-definite transportation services, and vendor consolidation. In 2020, it gained 10,116 million USD in revenue. Jeffrey S. Musser holds the president also CEO of the company.
J.B. Hunt
J.B. Hunt is a 3PL logistics company established in 1961 by Johnnie Hunt and Johnelle Hunt. It has approximately 60 years of business expertise. It has developed from 5 trucks and seven trailers to a Fortune 500 corporation that provides a range of services to clients across the continental United States, Canada, and Mexico. J.B Hunt 360o, which is the company's technological solution, is revolutionizing the way carriers and customers communicate and do business and leading the industry as a digital freight matching platform. J.B. Hunt's revenue was 9,198 million USD in 2020. Its headquarters is located in Lowell, Arkansas, U.S.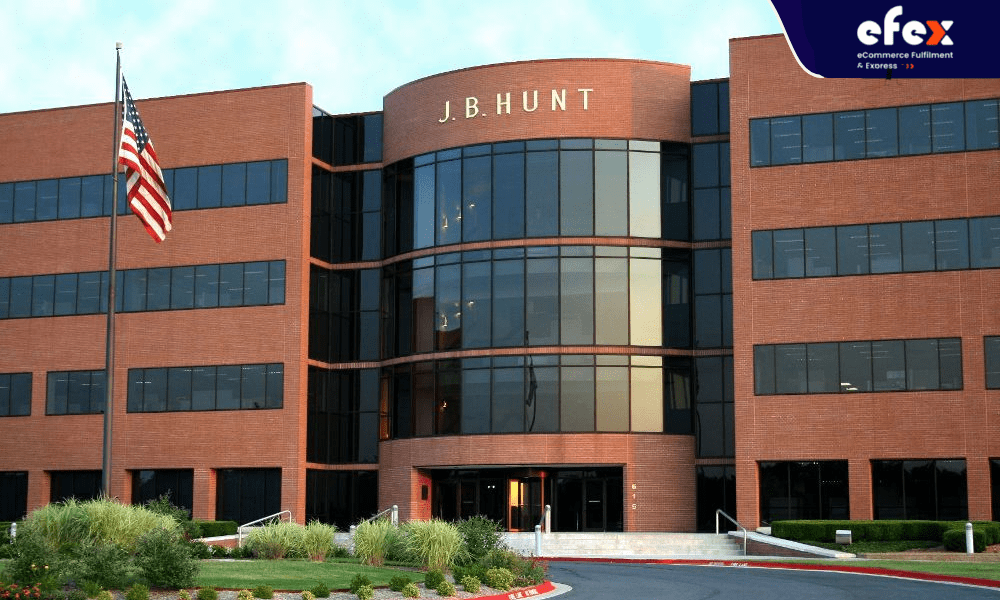 GEODIS
GEODIS is a global transport and logistics company that was formed in 1995 by the combination of Compagnie Générale Calberson, Bourgey Montreuil, SCETA International, and SCETA Transport. GEODIS is headquartered in Levallois- Perret, France. GEODIS aims to be its clients' growth partner. As a logistics firm, we do this via proven experience in five business lines: freight forwarding, distribution, supply chain management optimization, contract logistics, and road transport. It has a wide network covering all continents, including Western, North, East and Central Europe, Middle East and Africa, Americas, and the Asia Pacific, with a direct presence in over 60 countries and a worldwide network reaching 168 nations. The CEO of GEODIS is Marie-Christine Lombard. In 2020, the company's revenue was 9,135 million USD.
CEVA Logistics
In 2007, CEVA Logistics was established by merging TNT Logistics and Eagle Global Logistics. The company is located in Baar in Switzerland and is run by Mathieu Friedberg. It works in over 160 countries over 17 clusters. TNT was formed in Australia in 1946, and EGL was formed in Texas in 1984. The firm operates in road freight, ocean freight, air freight, warehousing, and contract logistics in North America, with more than 18.1 million square feet of dry storage space. In 2020, its revenue was 7,416 million USD. CEVA has recently begun expanding into African markets.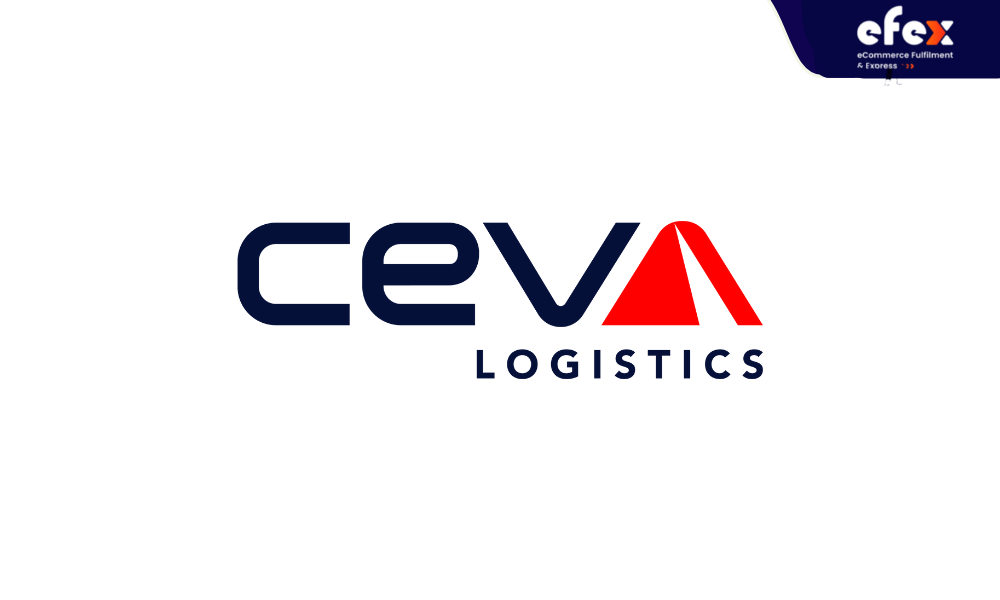 Toll Group
Toll Group is an Australian-based subsidiary of Japan Post Holdings with operations in transportation, warehousing, and logistics by road, rail, sea, and air. It has three divisions: Global Express, Global Forwarding, and Global Logistics. The company began as a horse and cart transportation business in 1888. It was named after the founder of the company, Albert Toll. Toll Group has 500 locations in 25 countries and a forwarding network spanning 150 nations. It provides a broad range of services, including warehousing, distribution, dangerous goods, resources and industrials, vehicle and fleet, port and maritime, aviation, and supply chain. The company is located in Melbourne, Australia, and the chairman is John Mullen. In 2020, the company's revenue was 7,260 million USD.
CJ Logistics
CJ Logistics is a South Korean-based logistics firm situated in Seoul. When it was founded in 1930 during Japan's colonial time in Korea, it had only a single warehouse named Chosun Rice Warehousing Co. Ltd. The corporation was then renamed Korea Express, and a series of mergers and acquisitions resulted in its current name. CJ Logistics's primary business is contract logistics, port logistics, freight forwarding, courier, and worldwide transportation services. CJ Logistics was bought in 2012 and merged into CJ GLS as the logistics business. DSC Logistics, CJ Logistics USA, and CJ Logistics Canada merged as one operational firm in 2020, with about 30 million square feet of combined warehouse footprint. By the year 2020, its revenue was 7,174 million USD. At present, Keun-Hee Park is the CEO of the company.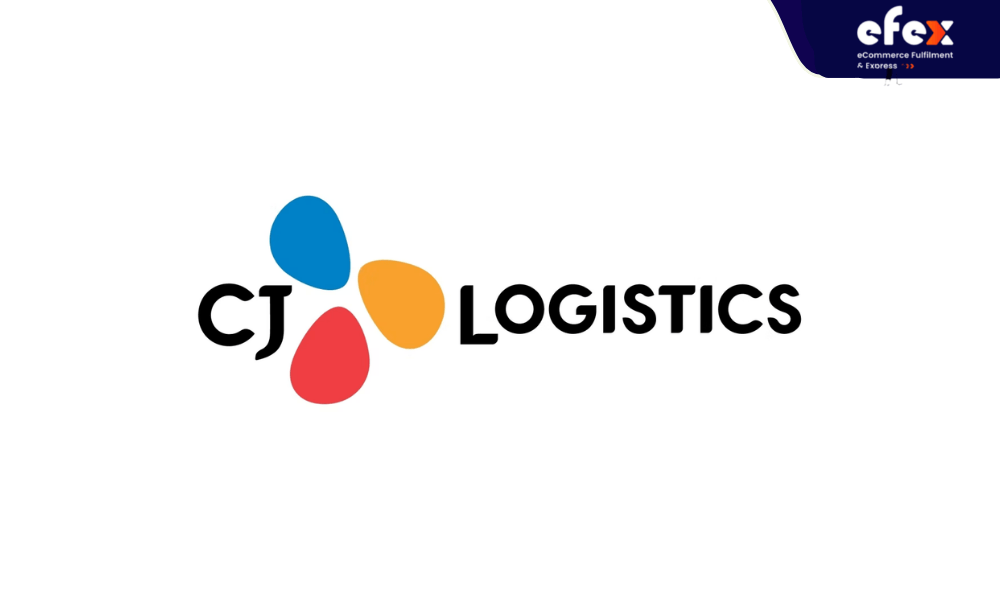 Maersk Logistics
Maersk Logistics is a Danish shipping company founded in 1904 that specializes in ocean and inland freight conveyance as well as related services, containing supply chain management and harbor operations. From 1996 to 2021, Maersk was the world's largest container shipping line and vessel operator. The company's head office is located in Copenhagen, Denmark, with offices and subsidiaries in 130 countries. The company is a publicly listed family business, as the Møller family manages it through holding companies. Its services include container shipping and terminals, ferry and tanker transport, logistics and freight forwarding, store retail, and shipyards. The CEO of the company is Søren Skou. In 2020, its revenue was 6,963 million USD.
Kerry Logistics
Kerry Logistics is a publicly-traded firm that provides third-party logistics, warehouse operations, freight services, linehaul, express delivery, e-commerce, project cargo, and supply chain solutions. It was founded in 1981 with headquarters in Hong Kong's Kwai Chung district. They controlled 74 million square feet of logistics facilities internationally as of 2020, with a fleet of over 10,000 self-owned trucks operating in 59 countries and territories. The company's chairman is Kuok Khoon Hua. The revenue of the company in 2020 was 6,867 million USD.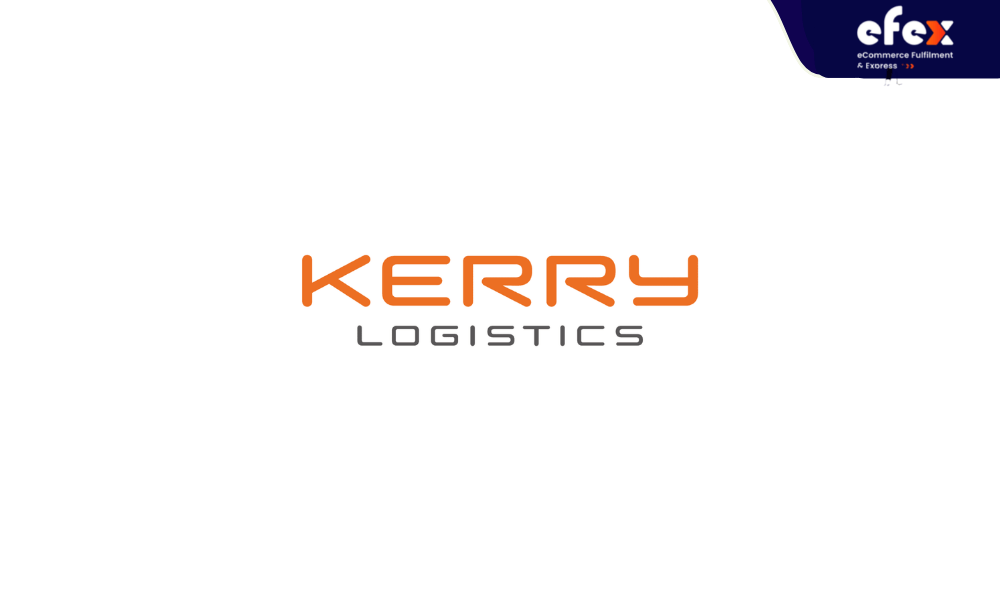 DACHSER
DACHSER is a family-owned European freight firm headquartered in Germany. The current CEO is the grandson of the firm's founder, Thomas Dachser, who established the company in 1930 as a delivery service for Allgäu cheese to the Rhineland area. The firm specializes in European logistics, air, and sea logistics, food logistics, contract logistics, transportation, warehousing, and other value-added services for its customers. DACHSER's warehouse network has 2.4 million pallet slots spread over 173 warehouse facilities, totaling 17.2 million square feet. The company is situated in Kempten in Germany, with revenue in 2020 was 6,591 million USD.
Hitachi Transport System
Hitachi Transport System is a global conglomerate company from Japan with its headquarters in Tokyo. It was founded in 1950 in Hitachi city in Japan with the name of Ibaraki Prefecture. In 1985, it changed its name to Hitachi Transport System, Ltd. Hitachi Transport System provides a wide range of services divided into three main fields: domestic logistics, global logistics, and other services. It concentrates on 3PL services, oversea logistics services, and air cargo sales agents for global logistics. As of March 2021, it has a total of 330 sites in Japan and 422 offices over the world. The company's president is Hiroaki Takagi. In 2020, its revenue was 6,346 million USD.
Kintetsu World Express
Kintetsu World Express is a Japanese-based freight forwarding firm brand and part of the Kintetsu Group, a Japanese railway holding corporation. In 1948, the company began operations as an international freight and travel services provider, originally known as Kinki Nippon Railway Co., Ltd. It then changed its name to Kintetsu World Express in 1969 when it began operations in the United States. Kintetsu World Express extended across the US, Europe, Asia, Africa, and Oceania, with the headquarters located in Tokyo, Japan. They offer air and sea freight forwarding, customs brokerage, and warehouse inventory management. Kintetsu purchased APL Logistics in 2015, which claimed more than 20 million square feet of warehouse space and 110 facilities worldwide. Nobutoshi Torii runs the company. The revenue in 2020 was 5,750 million USD.
Bolloré Logistics
Bolloré Logistics is multinational transportation and logistics company. It is dedicated to providing dependable, adaptable, creative, and value-added solutions. Its field of modular services develops across seven core types, including Multimodal Transport, Trade Compliance, Global Supply Chain, E-commerce, Contract Logistics, Industrial Projects, and Customer Value. Its success is based on a global network of specialists and value-added integrated information systems and tools that provide total insight into all activities across the whole supply chain. Bolloré Logistics has built up a network of 600 sites across 109 countries with more than 2 million square feet of warehouse storage. The company's CEO is Thierry Ehrenbogen, and its head office locates in Puteaux, France. In 2020, the revenue was 5,265 million USD.
GEFCO
GEFCO Group is a global industrial logistics corporation with a vast multimodal ground transportation network. GEFCO was created in 1939 as PSA Group's logistics business. In the early 2000s, the corporation began to grow outside of Europe. Russian railways purchased 75% of the firm in 2012 for €800 million, detaching it from the PSA Group. GEFCO Group provides various value-added storage services, including logistics at GEFCO locations, on-site logistics, dedicated temperature-controlled logistics facilities, and dedicated or shared spare parts warehouses. It is located in Puteaux, France, and is now run by Luc Nadal. The revenue of the company in 2020 was 4,464 million USD.
Coyote Logistics
Coyote is a third-party logistical firm in North America that offers transportation and logistics services to shippers. It was established in 2006 and is based in Chicago, Illinois, USA. Coyote acts as a go-between as a freight broker, connecting trucking firms with truck fleets and manufacturing and distribution companies who need to export their products. Coyote Logistics provides truckload services, less-than-truckload (LTL) freight, project management, managed LTL solutions, open-deck transportation, over-the-load, and shipment coordination solutions. It also offers consulting, execution, and transactional supply chain services. Coyote's competitive advantage in its operating model derives from the best-in-class services levels, unique proprietary technology, and a powerful and well-established network. As of 2020, the company's revenue was 4,280 million USD and is managed by Jeff Silver.
Transportation Insight, LLC/Nolan Transportation Group
Transportation Insight, the Enterprise Logistics branch of the Transportation Insight Holdings, LLC (TI Holdco) portfolio, works with transactional freight brokerage Nolan Transportation Group (NTG) to assist client shippers in designing efficient supply chain networks. Its headquarters is in Hickory, North Carolina. Transportation Insight provides carrier sourcing, freight bill audit and payment services, cutting-edge transportation management system (TMS) software, a parcel technology platform (audit, engineering, and advanced analytics), and business intelligence.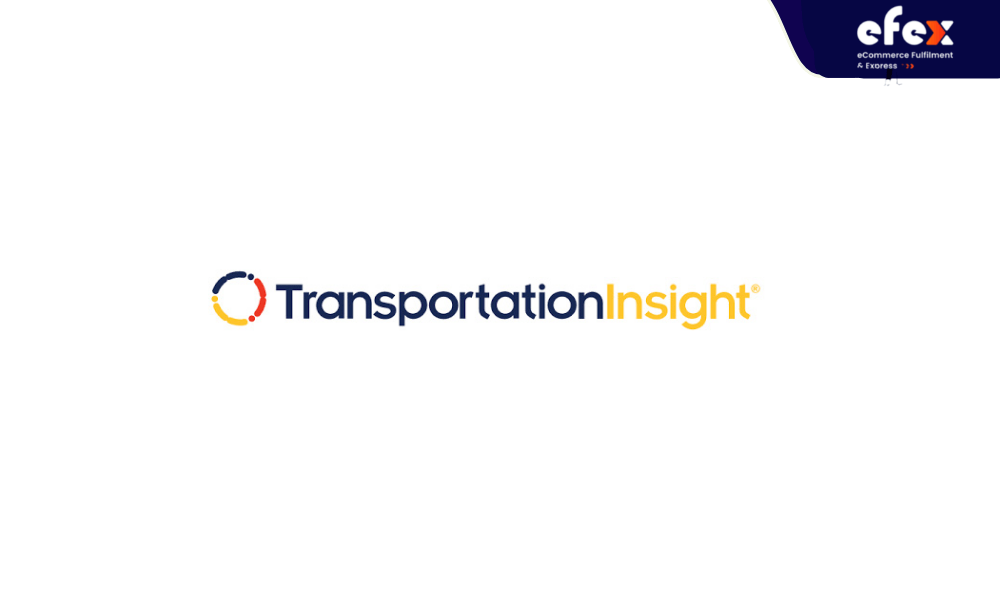 Nolan Transportation Group (NTG), founded in 2005, is a leading company in third-party logistics services and truckload brokerage. NTG provides various services to clients throughout North America. It specializes in strategic truckload, partial, expedited, refrigerated, drayage, and intermodal transportation. Its head office is located in Atlanta, Georgia, USA, and has 13 branches around the United States. In 2020, Transportation Insight, LLC/Nolan Transportation Group's revenue was 4,270 million USD.
Yusen Logistics
Yusen Logistics is a Japanese-based shipping company subsidiary of the Mitsubishi Group (keiretsu). Throwback to 1870, Tsukumo Shokai Shipping company was established with the original purpose to ferry people from Yokohama to Shanghai. Nowadays, on top of its primary shipping business, the company provides end-to-end logistical solutions. The corporation manages about 800 cargo boats, making it is one of the world's largest maritime companies. Like other logistics companies, it can support your business in automotive, aerospace, retail, healthcare and pharmaceutical, technology, and food. In 2020, the company's revenue was 4,248 million USD. Its headquarters is located in Tokyo, Japan, and Tadaaki Naito is the CEO.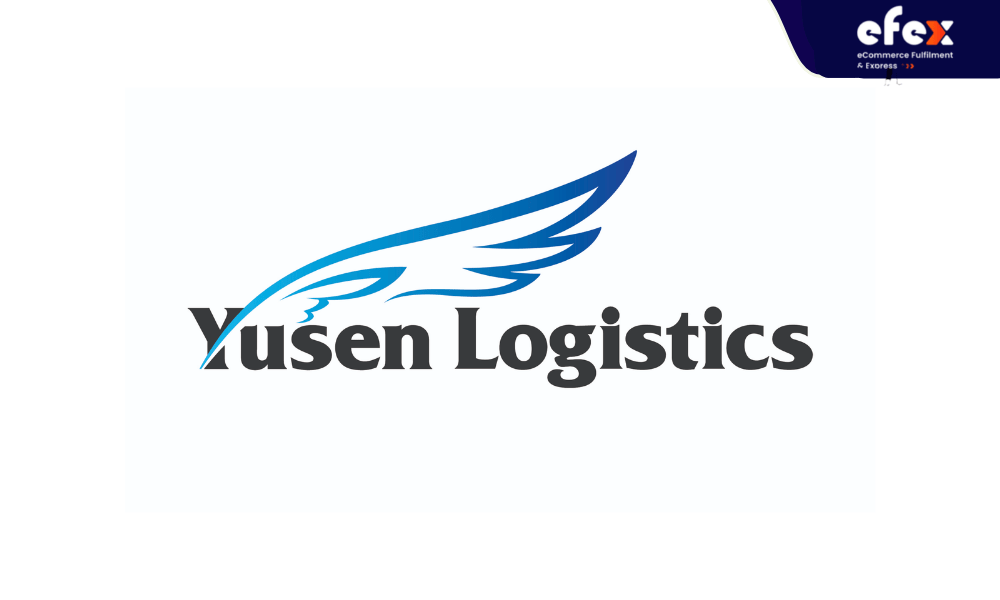 Total Quality Logistics
Total Quality Logistics (TQL) is a North American private freight brokerage and third-party logistics service. It was established in Cincinnati, Ohio, the USA, in 1997 by Ken Oaks, the company's CEO at present. It provides freight transportation and logistical services on a domestic and worldwide scale. TQL offers less-than-truckload (LTL), full truckload (FTL), warehousing, drop trailer, intermodal rail, drayage, Mexico cross-border, oversize/overweight, and other specialty logistics services to 48 contiguous US and all of Canada. As of 2020, TQL's revenue was 4,138 million USD and ranked as one of the largest freight brokerage and 3PL companies in North America. Its headquarters is based in Union Township, Ohio, USA.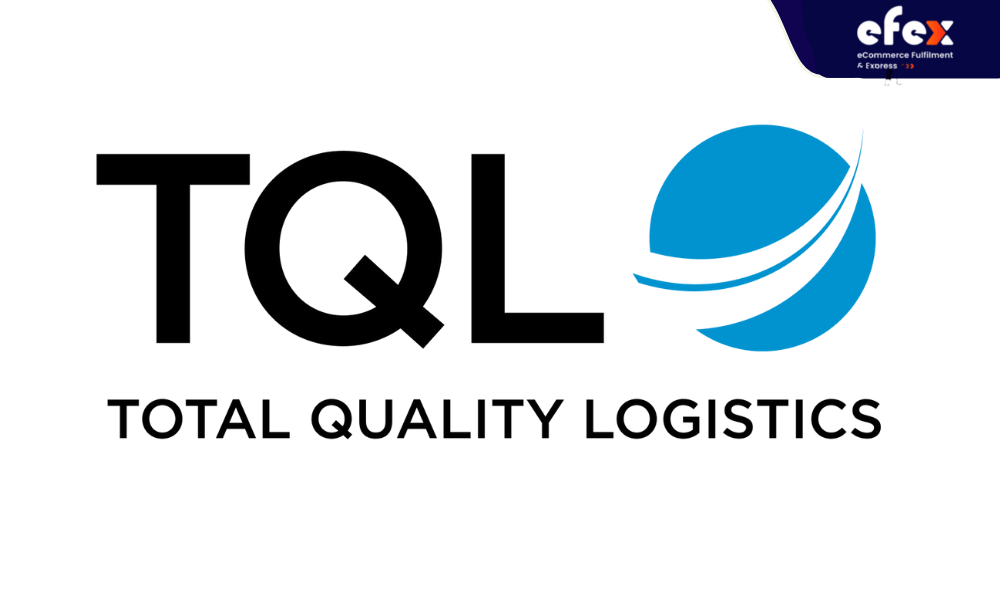 Burris Logistics
Burris Logistics is a frontiersperson in cold chain logistics. It began operations in 1925 by carrying tomatoes from fields in Delaware and Maryland to Philadelphia markets. It is now still a family-owned company situated in Milford, Delaware in the USA, and is managed by Donnan R. Burris. They excel at bespoke specialized distribution, fleet management, direct-to-consumer fulfillment, food distribution, and temperature-controlled warehousing. The company operates under several brand names. Burris Logistics maintains over 2.7 million square feet of storage space spread over 13 locations. Its revenue was estimated at 4,100 million USD.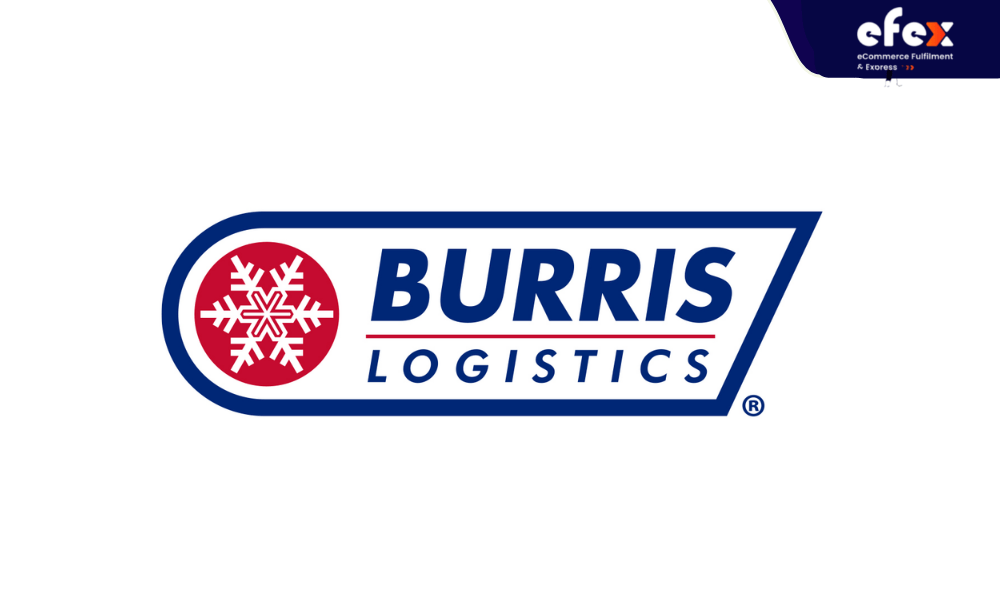 Agility
Agility Logistics is a multinational logistics firm headquartered in Sulaibiya in Kuwait and is operated by Tarek Sultan. The corporation was founded in 1979 as the Public Warehousing Co. and was privatized in 1997. The firm then grew abroad and is now listed on the Kuwait Stock Exchange and Dubai Stock Exchange. Agility Logistics offers freight forwarding, warehousing, transportation, and supply chain management services for customers. It is responsible for over 23.7 million square feet of warehouse and distribution facilities. The company earned 4,018 million USD in revenue in 2020.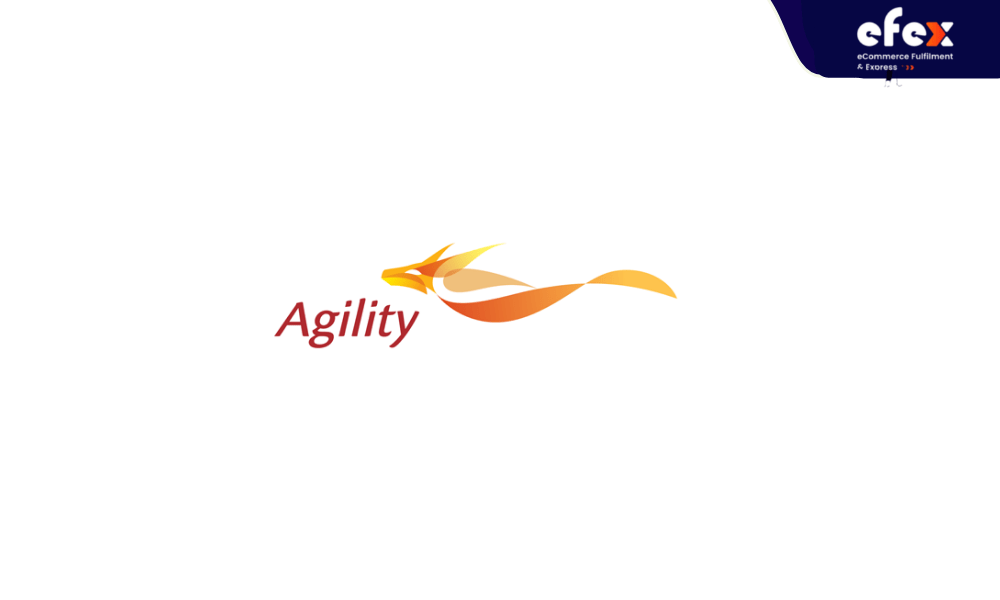 Ryder Supply Chain Solutions
Ryder Supply Chain Solutions, established in 1933, is a transportation and supply chain management company based in the United States. It is especially known for its commercial rental trucks fleet. It was founded as a concrete transportation firm with one vehicle. Over the years, Ryder purchased other companies to grow its operations, and it manages 319 sites with 50 million square feet of warehouse space. They have offices in North America and Europe, but its headquarters is in Miami, Florida, USA. Ryder's business specializes in fleet management, supply chain management, and dedicated transportation management. It has a revenue of 3,774 million USD in 2020 and is headed by Robert E. Sanchez.
Hub Group
Hub Group is a North American transportation management firm founded in 1971 by Phillip Yeager, now the company's chairman and CEO. It is based in Oak Brook, Illinois, USA. It has a total of 33 offices spanning around America. Hub Group offers truck brokerage, intermodal, and logistics services. The firm owns two subsidiaries: Mode Transportation, a third-party logistics company, and Hub Group Trucking, which provides intermodal freight transport and drayage services. In 2020, Hub Group's revenue was 3,646 million USD.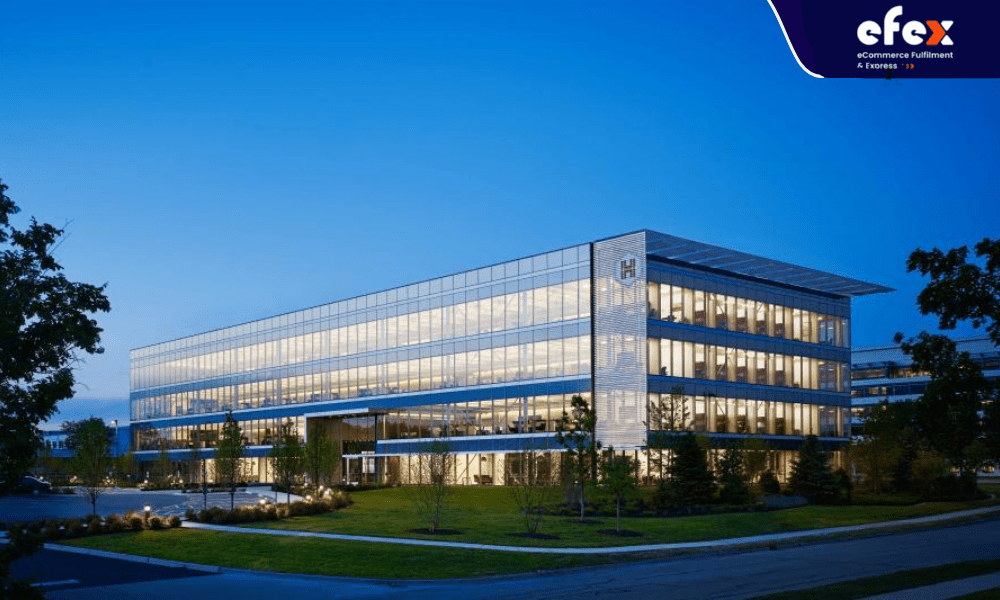 👉 Read More: 3PL Cost: All Fees And Why You Need To Pay (Update 2023)
These revenues were in 2020 and were based on completely reliable sources. If your business needs to collaborate with a 3PL logistics company, we hope this article can help you consult and determine your ideal company.