In today's thriving e-commerce market, a series of e-commerce logistics companies have been born to meet the needs of business owners. However, this also makes it difficult for business owners to choose the right logistics company for their business needs and budget. If you are also facing the same problem, then this article is for you. Here are the top 11 e-commerce logistics companies you should consider.
Criteria to evaluate a good e-commerce logistics company
When you want to choose the right e-commerce logistics company for your e-commerce store, you need to consider several factors like:
How many warehouses does the company own?
How big are they?
Where are they?
E-logistics companies that fulfill bigger orders may demand consumers meet minimum order criteria, making them unsuitable for smaller stores. Another consideration is the term of the contract. You have the option to avoid making a long-term commitment. If your circumstances change, a month-to-month plan will allow you to effortlessly move to a different option. Long-term plans, on the other hand, might be flexible if they offer limited consequences for breaking the agreement.
👉 Read More: 3PL Cost: All Fees And Why You Need To Pay (Update 2023)
You should also learn about the company's order fulfillment policy for damaged or incorrectly delivered merchandise. Some businesses include the words "shrink" or "break" in their contracts. This works similarly to an insurance deductible in that you pay for losses up to a certain level, and then the order fulfillment firm begins paying for losses after that amount is met. Finally, compare the services that would be useful to your shop with the ones provided by the order fulfillment provider. Would you like to include your logo or other branding components in your packages?
You may also be interested in "kitting," which is the process of bundling products with multiple stock-keeping units (SKUs) into a single package with a single SKU. These services are not provided by all order fulfillment businesses. With those evaluation criteria, here are 15 e-commerce logistics companies you can refer to.
Top 10 E-commerce Logistics Companies in 2023
ShipBob - Best E-commerce Logistics Company
ShipBob , a 3PL logistics service similar to Amazon, has a strong international fulfillment network spanning the US, Canada, and also Europe, backed by best-in-class fulfillment software. ShipBob enables eCommerce businesses of all sizes to have access to the retail distribution infrastructure needed to succeed.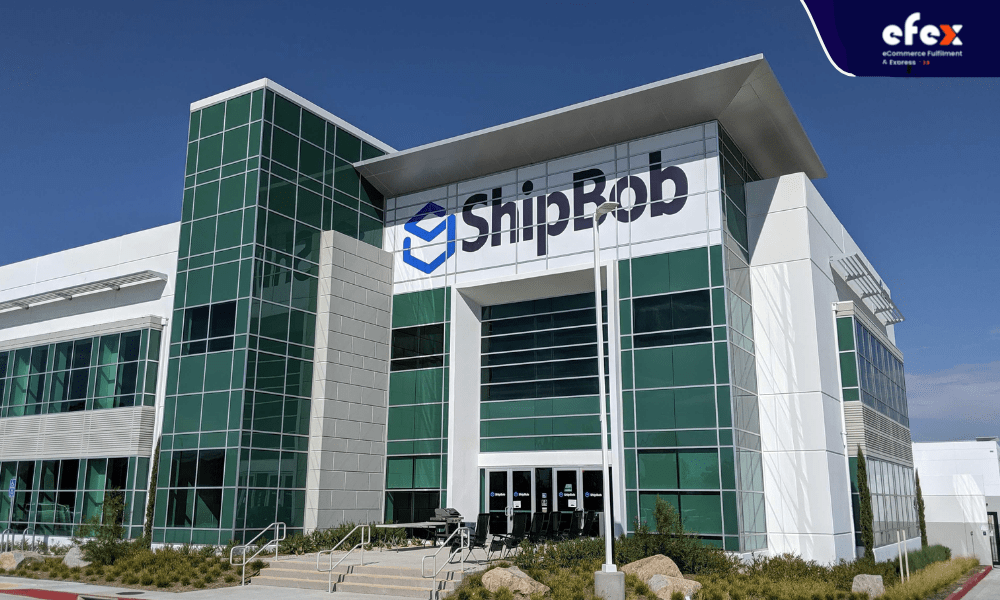 ShipBob handles the execution for you, providing an end-to-end solution that includes inventory management through built-in software, data analytics and performance reporting, and more. E-commerce companies can simply combine ShipBob's technology with e-commerce platforms in the form of a technology-enabled 3PL or ShipBob's developer API to create a more robust solution. ShipBob works with companies to cut shipping costs, shipping times can be reduced using solutions like 2-day trucking and inventory distribution.
Pros
Simple, easy-to-use platform with a streamlined and helpful dashboard.
Superior customer service in comparison to other fulfillment supplier alternatives.
Excellent shipping prices that are tailored to your individual requirements.
Numerous cost and location alternatives, allowing your organization to develop.
Cons
When using the service, the site loads slowly.
Can present a slight learning curve for novices (try the support team for help)
Price
| | |
| --- | --- |
| Service | Cost |
| Receiving | $25 for the first two hours |
| Inventory Storage | $40 per pallet/month. |
| Pick and Pack | Free for up to four items, then 20 cents for each item thereafter. |
| Packaging materials | $0 (Included in fulfillment fee) |
👉 Read More: Top 30 Popular 3pl Logistics Companies In 2022 By Revenue
Flexport
Another one in the list of e-commerce logistics companies you can refer to for your business is Flexport, a company specializing in digital transporting goods. They take pride in giving partners complete insight and control over their supply chain at a continuously reduced cost. They provide ocean, air freight, and also trucking transportation, as well as connecting all parties engaged in global trade via a cloud-based software package that consolidates infrastructure, data analytics, and communications.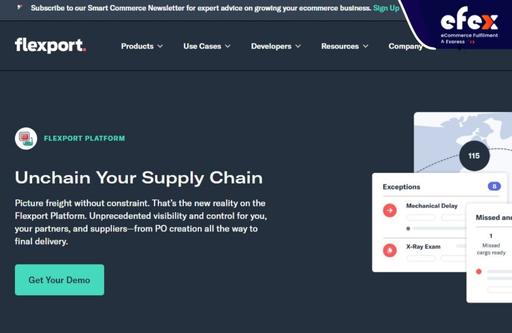 Flexport attempts to provide customer insight to its partners wherever feasible by using its "squad" approach to customer care, which assigns you to its own staff of operations, customs, and data professionals.
Pros
Real-time display of importation status.
Back-end staff employees who actually care about producing quality work.
Search capability for all previous shipments.
Cons
No free trial
Being sometimes asked to supply duplicate information (HTS codes, or documentation).
Price
UPS - Famous E-commerce Logistics Company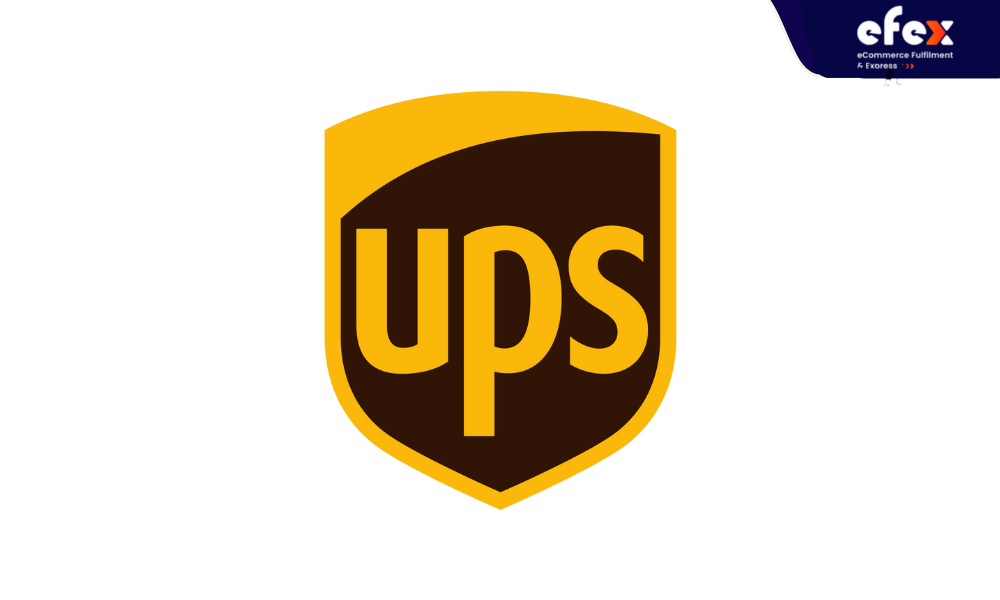 UPS is the largest transnational shipping service and package delivery firm in the world. While UPS is best known for delivering goods to everyone, it also offers an astonishing range of logistical services to e-commerce businesses, comprising warehouse, freight shipment, and a variety of other services. Product customization is UPS's value-added offerings, bespoke packaging, and large-scale retail quality assurance inspections. UPS also collaborates with eCommerce firms to handle difficult operations in-house, such as shipment security and customs management.
👉 Read More: Top 10 Best Reverse Logistics Companies in 2023
Pros
A lot of shipping options such as next-day or same-day delivery
Worldwide shipping coverage
Excellent tracking capabilities
Cons
A lot of fees and surcharges on heavier packages
Not offer free package pickup
Price
Not provided by the vendor, but you can refer to how to calculate their price here
FedEx
FedEx is one of UPS's main competitors, providing a nearly comparable package of logistical services. They can handle the company's storage and distribution requirements, freight forwarding, and reverse logistics in addition to ordinary postal deliveries. FedEx, like UPS, provides in addition to the base suite, value-added services, distinguishing it from local distribution logistics providers. However, whereas UPS is recognized for its services for domestic ground delivery, FedEx is known for its fast shipping.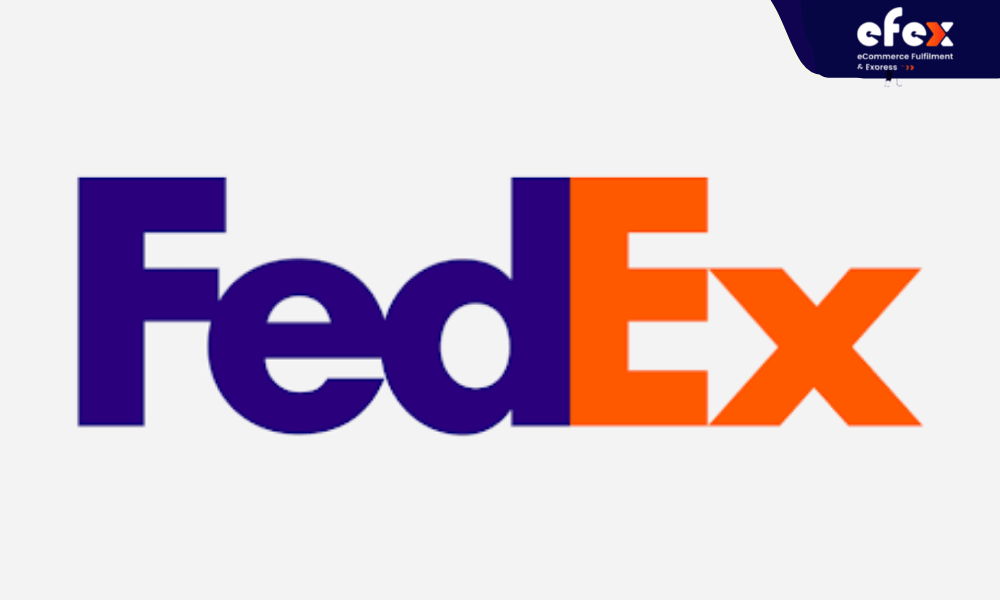 Pros
Offer Saturday delivery
Being able to negotiate lower shipping rates for higher volumes
Good personal customer service
Cons
Higher shipping rates in comparison to others
Does not offer free package pickup
Price
Not provided by the vendor
DHL
DHL is a little not well-known global e-commerce logistics company in America, but it is still a leading global logistics corporation that serves over 220 nations. DHL offers logistical solutions ranging from warehousing, shipping, management of supply chains, and integration with specialty services. If your company is based outside of the United States or if you are shipping to consumers in other countries, DHL's straightforward and economical shipping across borders is a terrific option. They provide customs services as well as consulting to assist e-commerce business owners in navigating the hurdles of shipping and e-commerce.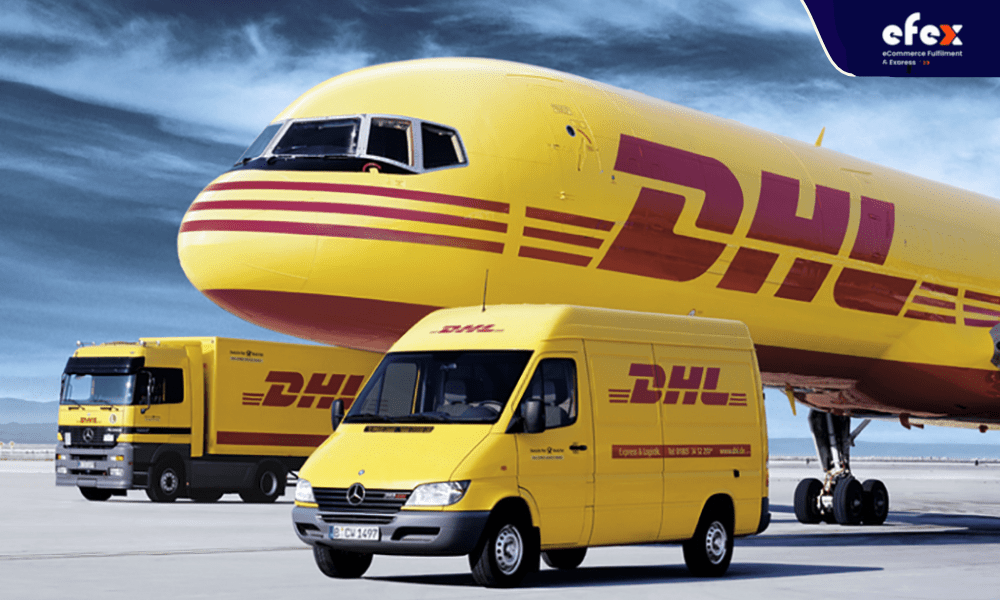 Pros
Global presence in around 220 nations
Air and marine transport
Offers compensation for its own service faults.
24/7 worldwide support
Cons
Require additional fees occasionally
Price
It depends on the area you want to ship.
Echo Global Logistics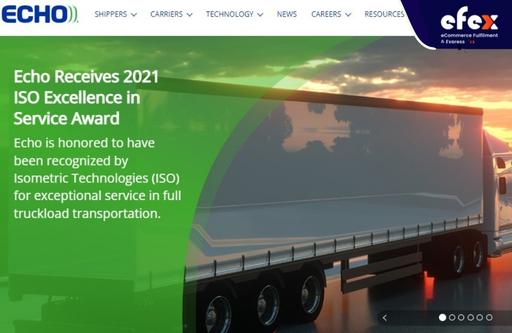 Echo Global- one of the best e-commerce logistics companies we can not ignore is Echo. It is a third-party e-logistics company that connects businesses with shippers that move items securely and effectively. Echo provides freight brokerage, and transportation management services such as truckload, LTL, international, and expedited. The platform Echo uses is able to collect and analyze information from a network of more than 50,000 transportation companies to address the requirements of 35,000 customers from a variety of industries and at the same time help with related jobs. Transport management becomes simpler.
- Read More: Top 30 Popular 3pl Logistics Companies In 2022 By Revenue
- Read More: Advanced Shipping Notice (ASN): Definition, Example and Benefits
- Read More: What Is An Arrival Notice: Example And Form
C.H. Robinson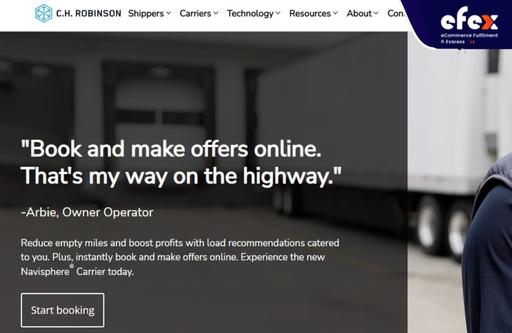 C.H. Robinson is a provider of intermodal transportation services and 3rd e logistics company. They can handle 18 million deliveries per year and manage $20 billion. It provides a variety of services, such as LTL weight and freight, air, and multimodal transportation, customs clearance, and trade. Furthermore, C.H. Robinson provides consultancy services to help its partners in order to assist them in reengineering their distribution network in order to optimize their logistics process.
Pros
Big array of choices in logistics and logistics management
Good customer service
Easy & fast access with accuracy.
Cons
Customized solutions are typically out of their scope.
Difficult to integrate with ERP OB
Price
Not provided by the provider.
Kenco Group
Kenco offers solutions for integrated logistics such as eCommerce fulfillment and distribution, material handling services, innovation and engineering, complete transport management services consultancy, and information and technology, all of which are geared toward operational excellence.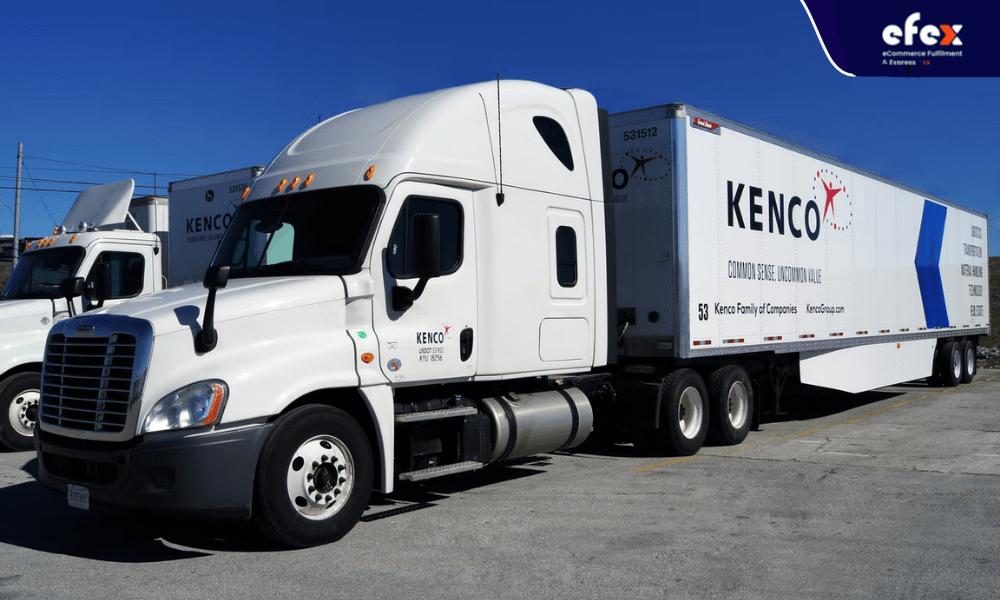 Kenco has been developing long-term customer connections for almost 70 years. As a privately held and financially secure firm, they take corporate responsibility seriously by participating in ethical, fair, and responsible business operations. Their speed, client focus, and data-driven strategy ensure that they provide genuine solutions and actual results to our customers.
Pros
Adaptable service, focus on scaling and sustainability.
Cons
Solutions seem disjoined between their IT and operations.
Price:
Not provided by the provider.
Clipper Logistics plc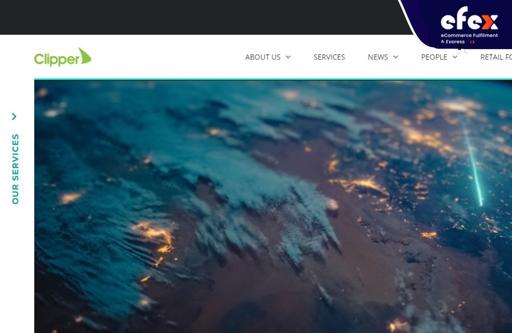 Clipper Logistics plc is a retail logistics company established in Leeds that services merchants in the UK and Europe that sell fashion, cigarettes, alcohol, and other high-value items. It has 47 locations around Europe. The firm is a component of the FTSE 250 Index and is listed on the London Stock Exchange.
XPO Logistics, Inc
XPO Logistics is the top supply chain partner for blue-chip firms in every major industry. Their global network of 771 locations and more than 42,000 workers helps shippers manage their supply chains as efficiently as possible using cutting-edge technology. For more than a decade, XPO Logistic has invested in cutting-edge technology to ensure every job is done efficiently and at the right price. The system provides complete visibility into the shipping experience for shippers and drivers and combines machine learning and data-driven insights to optimize shipping operations.
Moreover, the company's substantial transportation resources are a strong point. They have enough capacity when needed as they are one of the major freight service providers. North America's trucking network covers 99% of all US zip codes and provides cross-border service to Canada and Mexico. Shippers are connected to approximately 98,000 carriers through the brokerage platform. Everyone on the XPO Logistics team, from drivers to senior leadership, stays ahead of the needs of customers and partners, eliminating problems and making shipping smoother. Their technology provides self-service for basic operations, allowing them to do them more quickly.
Pros
Professional distribution operations and site management teams.
Delivering on time and providing quick transit times.
Cons
Back Office does not support much if you need immediate service or amendment
Price
Not provided by the provider.
Wrapping up
The greatest E-commerce Logistics Companies are constantly searching for ways to improve and give best-in-class service to assist e-commerce businesses to stay competitive and successful online. There are various possibilities on the market, so take the time to examine services and technologies before deciding on a logistics partner. The proper logistics partner will go above and beyond to assist you in your online success.