Third-party logistics (3PL) is when a manufacturer retains control of its supply chain but does not outsource transportation and logistics to a 3PL provider. A fourth-party logistics provider (4PL) is a corporation that provides logistical services to manufacturers, including supply chain organization and management. Despite their similarities, 3PL vs 4PL logistics differ in numerous ways. Once you can distinguish the 3PL vs 4PL logistics, you will be able to determine which would be better for your company's supply chain management.
What Does 3PL Mean?
Since the 1970s, the phrase "third-party logistics provider", or 3PL, has been in use. It simply implies that there is a third party that is engaged in a company's logistical activities along with the shipper or receiver and the carrier.
👉 Read More: 3PL In Supply Chain: Definition and Benefits
👉 Read More: Inbound and Outbound Logistics: Definition, Process and Differences
A 3PL does not acquire ownership of the goods being conveyed, instead, it will provide several logistical services to product firms that need to ship, store, and transport items, like order fulfillment, freight transportation, and storage. This third party acts as a middleman or manager between the other two parties.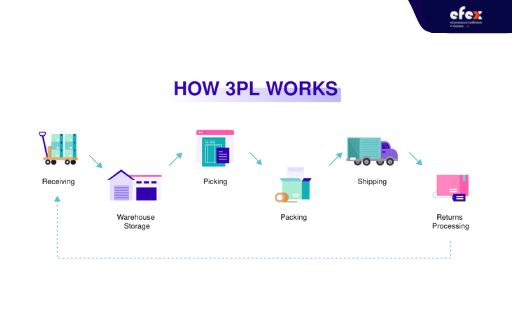 The majority of 3PLs run or operate their own facilities where the seller's merchandise is stored and fulfilled. Most of them provide a comprehensive set of integrated supply chain services, including transportation, warehousing, inventory control, transportation of goods, cross-docking, and packaging.
Benefits Of 3PL
You should be aware of the numerous advantages of 3PL providers. The reason is that regardless of the size of your organization if shipping is a significant priority for you, it is worth selecting a 3PL supplier. Here are the advantages that 3PL can bring to your business.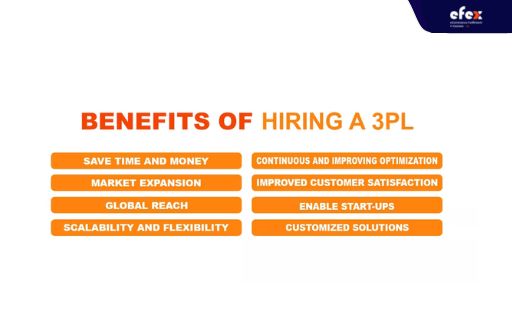 3PLs can assist in avoiding cross-border barriers in global trade. According to statistics from a 2018 Peerless Research Group research, 52% of firms outsource cross-border logistics to 3PLs. 3PLs are familiar with local markets, legislation, and government agencies and can support you with clearing customs and paperwork while you concentrate on your core competencies.
Collaborating with the appropriate 3PL can help you enhance your customer service in today's experience-driven market. According to the 2020 24th Third-party Logistics Survey, 83% of shippers believe that employing 3PLs has helped to better customer service.
3PL suppliers ensure that trained drivers deliver your deliveries quickly and on schedule. These consumer-facing advantages assist you in improving your customer delivery experience and increasing your customer's lifetime value.
3PLs offer scalable resources like personnel, space, and transportation to assist you in meeting your inventory needs and adapting to seasonal demands. This eliminates the need to be concerned about inventory and warehousing expenditures affecting your bottom line.
A 3PL supplier has a wide resource network that benefits in-house supply chains. They will oversee all aspects of a company's logistics from start to finish. They can save you money on overhead and give you speedier service because of their relationships and discounts.
A third-party logistics company will reduce the need for you to spend on warehouse space, transportation, technology, and personnel to carry out the logistics operation. In addition, they may manage billing, training, personnel, audits, and optimization.
Drawbacks Of 3PL
While the 3PL approach has been effective for decades, there are a few points to keep in mind. The lack of direct monitoring and control is maybe the most significant drawback. Because a 3PL is a provider of outsourced services, some actions will take place without your direct supervision. Maintaining quality control and providing excellent customer service takes extra effort. If a 3PL fails to meet a client's expectations, the consumer will hold your firm accountable, not the 3PL. Another concern is the level of reliance that a 3PL might engender. It might be tough to switch suppliers or bring activities in-house when price or service levels no longer match expectations when you outsource a substantial portion of your organization.
Why Should You Outsource To 3PL?
Save money and time: Working with a 3PL reduces risk while increasing profit by removing the need to invest in warehouse space, transportation, and technology. Not only can you satisfy requirements with fewer assets, but 3PLs can also relieve you of chores like order administration, billing, and personnel, allowing you to focus on more profitable core skills.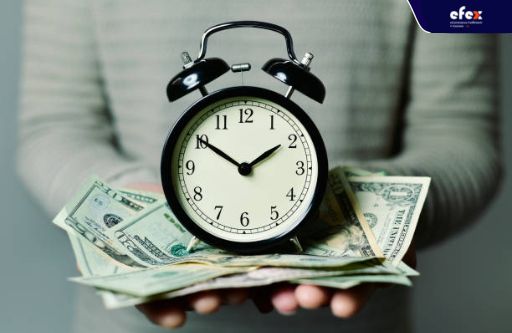 Streamline operations by using vision and ongoing optimization: You will be able to design and measure KPIs, reduce inefficiencies, and simplify the supply chain consulting and optimization. Innovation-driven 3PLs may also assist you in developing appropriate short and long-term targets, as well as providing an effective change management and staff training program.
Build a strong resource network: As a partner, you have access to resources that might otherwise be unavailable in-house or too expensive to produce.
Boost environment stewardship: 3PL acts as environmental stewards by optimizing distribution networks, consolidating routes, acquiring emissions-reducing equipment, and teaching drivers fuel-efficient practices. Therefore, you may promote their environmental stewardship as a partner.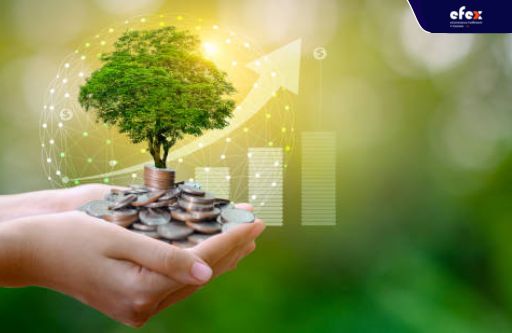 Take advantage of scalability and flexibility: Manufacturers experience seasonal swings, thus the flexibility to scale warehouse space, manpower, and transportation may save money and facilitate stress-free transitions. If you are looking to expand into new markets, the flexibility of a 3PL makes it possible.
What Does 4PL Mean?
Fourth-party logistics is a business approach in which manufacturers contract with a third party to organize and manage their supply chain. 4PL enables enterprises to completely outsource their logistical operations to external agencies for better management, giving them a higher level of effective supply chain management.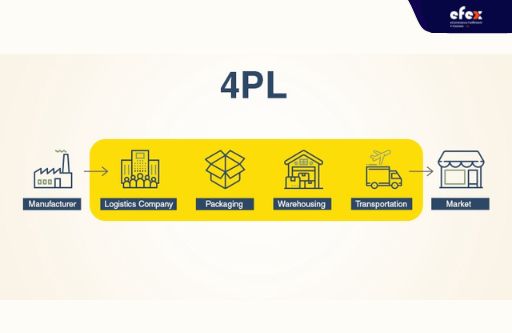 For instance, a product manufacturer may outsource logistics, warehousing, packaging, and its items delivery to a 4PL business. After that, a 4PL company will take over responsibility for all of these operations, allowing the manufacturer or merchant to focus on other aspects of their business.
Benefits Of 4PL
Working with a 4PL provider may provide your firm with the benefits outlined below. So, let's check what these benefits are!
A 4PL serves as an intermediary between you and logistics suppliers by acting as a single point of contact. As a result, you will not have to cope with the difficulties that come with managing many partners. The 4PL will coordinate the work of one or more 3PLs, taking one less item off your plate as a seller.
A 4PL is a third party that will create supply chain solutions based on your company's needs rather than the available infrastructure connected with vendors. Thus, your supply chain will be customized to meet your individual demands and industry standards.
A 4PL will combine data from several 3PL providers to offer you a unified view of your metrics, order status, shipping status, inventory, billing, and EDI throughout the network. This kind of insight will help you to get a better pulse on your supply chain and respond to market demands more quickly. Furthermore, this enables you to satisfy client demand independent of inventory state or location.
A non-asset-based 4PL chooses suppliers agnostically, focusing on the optimal mix of value and service. A 4PL will frequently incorporate integrated software tools that enable comprehensive access to the distribution network for strategic and tactical analysis. Internal resources are still required to oversee 4PL performance, but at a higher level than with a 3PL.
All factors of shipping, warehouse, distributing, physical locations, and data flows are managed by the 4PL.
4PL offerings entail the use of software and automated methods to improve network connectivity. Providers can provide useful information technology and software that improves visibility in real-time.
Drawbacks Of 4PL
One of the obvious downsides of employing a 4PL for your company is that you have little control over the logistics and fulfillment of your items. However, this can be advantageous for a corporation if this is not your area of expertise. Besides, this may also not be a cost-effective alternative for smaller businesses and startups, since their services would obviously be more expensive.
Why Should You Outsource To 4PL?
Here are a few reasons why you should choose 4PL for your business.
Optimize operations: They give up time for you to focus on other elements of your company, like driving more sales, by handling everything from purchase order administration and storage to customs compliance and carrier allocation. Instead of worrying about how to keep your things and get them from this location to other locations, you can focus on product development, marketing, and other activities.
Access to powerful technology: You will reap the benefits of having your transportation and logistics functions managed by strong technology platforms created by working with a 4PL. Rather than buying a system and hoping it will accomplish all your needs, engage with a 4PL to guarantee that all of your company's critical operations are appropriately managed.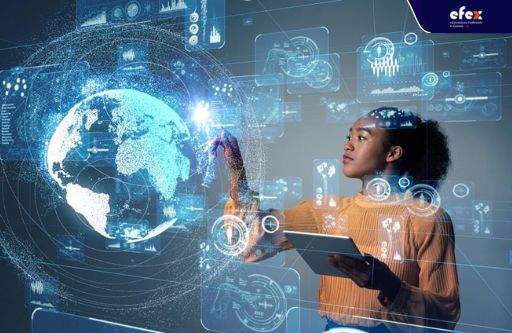 Vendor management: Your 4PL will negotiate with all the vendors associated with making it happen, from guaranteeing that you have the right packaging materials to assure that your deliveries arrive on schedule and in good condition.
Data-driven analytics and insights: You may not have time or financial resources as a corporation to keep up with all of the current cybersecurity dangers. However, 4PLs are always updating their systems to assure security and the preservation of their customers' information, and they are ready in the event of a crisis. It is the 4PL's responsibility to cope with the aftermath and set things right.
End-to-end supply chain visibility: Rather than attempting to invest in new technology on your own, a 4PL may assist you in developing and implementing cloud-based systems that collect data from various external and internal sources. It enables you to constantly know where your shipping containers are, which may help you give excellent service to customers.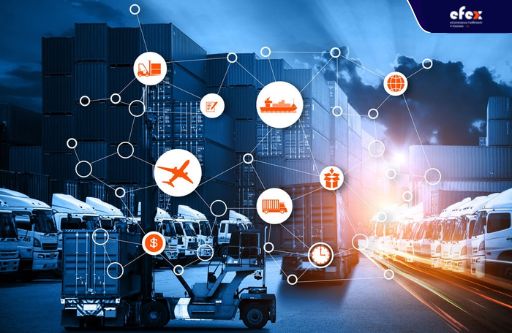 The Differences Between 3PL And 4PL
The differences between both a 3PL and a 4PL may appear little, but for a business looking for the proper match of services and support for their expanding organization, the difference might be significant. Generally, the primary difference between both a 3PL and a 4PL provider is that the latter oversees the whole supply chain, whilst the former focuses on logistics. Each of them provides different benefits depending on your case, so understanding what you get from each provider will let you focus on what is important for your company. Below are the main differences between a 3PL and a 4PL.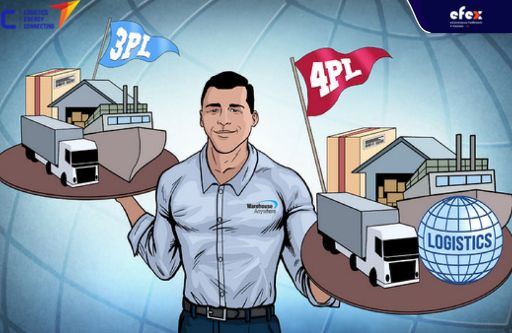 Focus
A 3PL provider is responsible for the day-to-day operations of your supply chain logistics, whereas a 4PL is responsible for optimizing the whole supply chain. As a result, a 4PL takes over the whole operation, giving you more time to build and expand your firm. A 4PL is also the single point of contact in your supply chain, whereas a 3PL simply handles particular components of the supply chain.
Relationship
Typically, your interactions with 3PL providers are transactional. Lane expenditures, rather than strategic reasons, typically drive the link. A 4PL relationship, on the other hand, will be part of a long strategic plan. A 4PL supplier will very certainly help you organize, lead, develop, and coordinate your supply chain.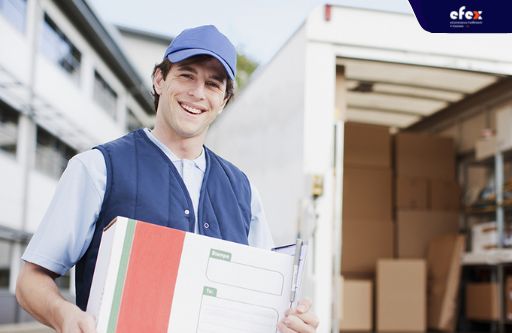 Assets
3PL providers frequently hold many or all of the assets required to manage your supply chains, such as vehicles, distribution facilities, and warehouses. 4PL, on the other side, is frequently non-asset-based, which implies that they have IT systems and intellectual assets but mostly offer logistical knowledge. They also concentrate on locating the most cost-effective suppliers and vendors for your company.
Cost Reduction
Most 3PLs have a large number of industry partners and links to resources, like shared warehouses, which may assist lower transportation costs and increasing efficiency. In contrast, a 4PL is concerned with lowering the overall operational costs of your supply chain while boosting performance. A 4PL supplier may help you save money by combining services like lean manufacturing, procurement practice optimization, and reverse logistics.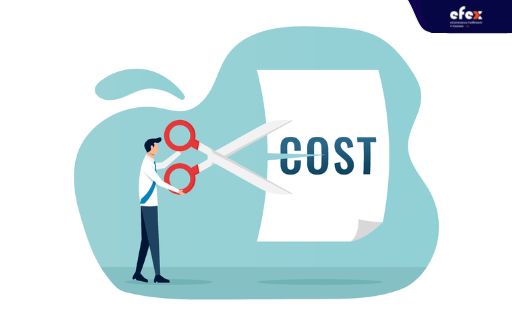 3PL Vs 4PL: Which You Should Choose For Your Business?
Choosing a 3PL or a 4PL can be a difficult decision that is dependent on the complexity of your supply chain and the strategic goals of your business. If your company is struggling with an increasingly complex supply chain while also attempting to meet consumer expectations for a speedier response, an innovative 3PL or 4PL would be the appropriate solution for you. A 3PL supplier will handle your everyday logistics but will leave management to you. If you operate a small and medium-sized business, 3PL services are a better option for you. They will support you in handling your distribution and storage so that you can spend your time focusing on sales and marketing as your company grows. On the other hand, if your medium to large-sized firm requires a broader range of services, a 4PL supplier will be more suitable. A 4PL may assume complete control of your logistics operations, providing more thorough administration and monitoring of various logistics suppliers.
👉 Read More: 3PL Cost: All Fees And Why You Need To Pay (Update 2023)
Conclusion
Both 3PL and 4PL services are essential for customer service and play an important part in the customer experience. So, to assist grow your company's brand and reputation, you must know clearly what is the differences between 3PL vs 4PL so that you can choose and utilize trustworthy, dependable logistics providers that will provide excellent service to clients. Hope you have a good time with Efex.