Third-party logistics software 3PL in supply chain will be a great help for businesses in cargo management and assist in handling important tasks in operating the company. To ensure the long-term success of your e-commerce company, how to invest in each area of your business is important. One of the most important components of the business is the process of delivering your end product to the end-user. You will be greatly assisted in this process thanks to the capabilities of a 3rd party logistics system 3PL in the supply chain.
What is 3PL in supply chain?
Third-party logistics, or 3PL, is a service that allows organizations to outsource or employ third-party firms to complete jobs in their supply chain.
👉 Read More: 3PL Vs 4PL: What Is The Difference Between Them?
👉 Read More: Inbound and Outbound Logistics: Definition, Process and Differences
3PL providers are businesses that provide complete, even one-stop services for company supply chains in areas such as packaging, warehousing, shipping, and order fulfillment. 3PLs can help you discover and fill gaps in the supply chain.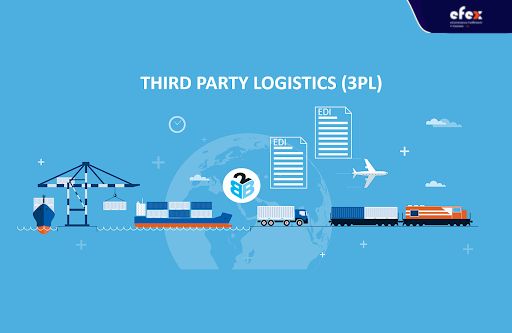 Their experience, best practices, and technology may be integrated into your business processes to handle the most complex logistics difficulties and make your supply chain a responsive function, which is essential in today's volatile market climate. Working with a third-party logistics provider is a partnership that must be viewed as such rather than as a transaction.
Main advantages of third-party logistics in supply chain management
Increase Cost Savings
Logistics companies were established with the purpose of specializing in logistics. So in terms of affiliate networks, they will definitely outperform your company's supply chain functions. They have a relationship with major partners and also have a certain influence in a negotiation. So they can assist you in reducing the quantity of the goods. And your business also benefits from its relative savings. You can also save money on infrastructure by working with 3PL supply chain management, which can provide warehouse space, vehicles, manpower, equipment, and surveillance technology.
Obtain Expertise and Experience
It will not be easy for you to predict and adjust internal expertise for all the necessary positions or competencies in a time when the global market is in the current boom. For example, a 3PL service provider has knowledge and experience in areas such as transport paperwork, international compliance, economic rules, and import and export. Businesses who want to expand into foreign markets can benefit from the know-how and logistics expertise of their partners. This will be very helpful in the future, avoiding costly delays and making it more favorable to enter a new area.
Concentrate on Core Competencies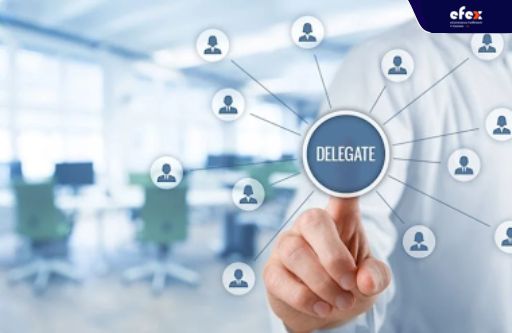 Outsourcing logistics will allow your firm to concentrate on its core strengths rather than managing non-core yet vital tasks. Without employing internal resources, your company can reap the benefits of logistical experience.
Increase your flexibility and scalability
3PL Needs Service will help you handle other important tasks that are not the core of the company. This will save you time and spend that time on more important factors that need to be addressed. In particular, the 3PL also enables businesses to benefit from logistical know-how and experiences without having to use internal resources. This is one of the key roles of the 3PL in the supply chain.
Allow for business expansion and market expansion
Third-party logistics' purpose in supply chain management is to support company expansion by providing organizations with access to areas where they do not have a strong presence. The ability to handle inventory in a different market without spending money on warehouses, technology, and people can save money and the work of understanding the logistical subtleties of a new industry.
Enhance Customer Satisfaction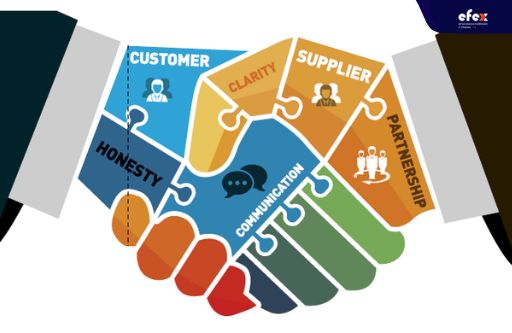 All of the aforementioned 3PL advantages will result in enhanced response times and services, on-time delivery, and brand awareness reliability. This leads to happy clients, which is the ultimate objective of all organizations.
3PL's Role in Supply Chain Management
WHO?
Third-party logistics providers are professionals with extensive business experience. They will help handle the logistics aspects of your company by using different solutions for each product or service or possibly your customers. Most importantly, they will be a member of your team who will spend their time and expertise solving company problems and bringing the company closer to its development goals by satisfying customers. 3Pl is not only suitable for large businesses but also an effective solution for small and medium businesses because they do not have the resources and capital to run an internal business unit to perform each function in business.
- Read More: 3PL Vs 4PL: What Is The Difference Between Them?
- Read More: Inbound and Outbound Logistics: Definition, Process and Differences
- Read More: What is Reverse Logistics: Example and Process
WHAT?
Third-party logistics is a fee-based or contract-based business model, in which you can outsource services to handle either delivery or warehousing. In addition, the 3PL will give you more time to focus on important work that has a direct impact on the overall success of your business. They can provide a variety of logistics services with different effects and impacts on the supply chain, which can vary from business to business, as 3PLs often outsource a translator. tailored based on specific needs, such as:
Warehousing
Order fulfillment
Inventory forecasting
Freight forwarding and packaging
Freight Consolidation
Pick and packing
Delivery to the Last Mile
Distribution Management
WHEN?
Although the logistics business has a long history, the third-party logistics (3PL) sector is just around 40 years old. The 3PL sector has developed over time to match the changing expectations of customers and growing engagement in the logistics process. However, in the 1980s, the concept of outsourcing logistical services to 3rd parties gained traction. The Road Transport Act of 1980 regulated the trucking business, allowing warehouse corporations to quickly transition into cargo handling. As corporations expanded their implementation of goods in the 1990s, developing worldwide marketplaces increased the attractiveness of the logistics chain. With new global trade zones posing new hurdles for enterprises accustomed to the local market, 3PLs filled the market void for logistics services. The complexity of supply chains has only grown, increasing the necessity for effective transportation management. The 3PL service provides users with integrated logistics to help freight owners with solutions to the complications that arise in running the company and they are still evolving as technologies emerge. The warehouse management system (WMS), for example, takes logistics and supply chain to a new level.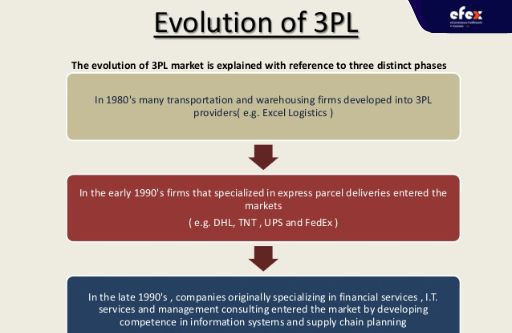 If you want to take your business to the next level, here are some signs that you might consider working with a third-party logistics provider:
You've run out of inventory storage capacity.
You wish to provide speedy delivery to your consumers.
You want to reduce the cost of storage and shipment.
You want to be able to develop alongside your firm.
You spend more time transporting your products or services than you do produce them.
👉 Read More: 3PL Cost: All Fees And Why You Need To Pay (Update 2023)
WHERE?
There are third-party logistics suppliers all throughout the country and the world, building huge networks that cover millions of kilometers. Supply Chain Warehouse is now located in Houston and Chicago, two of the main hubs in the United States.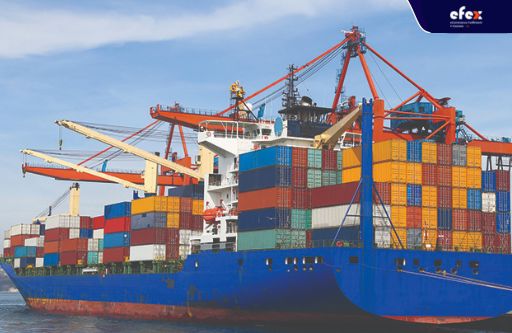 WHY?
Expand your Company
Continuous Improvement
Increase efficiency and cut costs
Capacity Increase
Acquire Knowledge
HOW?
Third-party logistics companies (3PLs) will provide all of their services by mapping out their supply chain networks and collaborating with professionals to move their goods (products or services). you have been requested and at the best price. To sort your items, they use tools like warehouse management systems (WMS), which have strong expertise in logistics, large industry resources, and the integration of additional technologies. emerging as QR codes.
Summary
The above article has given you an overview of the 3PL in supply chain. Surely if you take the time to write this article, you will realize how big the need for 3PL is. The system will be a powerful tool in solving important items in the business process, but you do not have enough time or manpower to do it. Hope you have a good time in Efex.