Contract warehousing has emerged as the go-to solution for enterprises in need of dedicated storage space as well as distribution and fulfillment services. It is a hybrid of private and public warehouses, with the key distinction being longer periods. While there are other warehouse solutions accessible, the majority of them are either too expensive or lack the essential value-added services.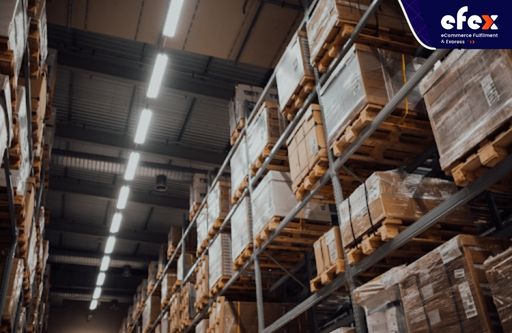 However, before signing a contract, you must understand clearly what is contract warehouse and must examine all of its alternatives, and ensure that a contract warehouse best meets your values and aims.
The Definition Of Contract Warehousing
What is contract Warehousing? Contract warehousing or dedicated warehousing is an agreement in which a partnering warehouse accepts, stores, and ships items on behalf of a customer. The contract specifies the conditions of service and the duration of the agreement.
The duration might range from months to years, and the price structure can be set, costs-plus, or combined together. Other services that might be included in contract warehousing agreements include handling, packing, delivering, and managing inventory.
👉 Read More: What Is Warehouse Control System (Wcs)?
👉 Read More: What Is Warehouse Zone? Types And Benefits (2023)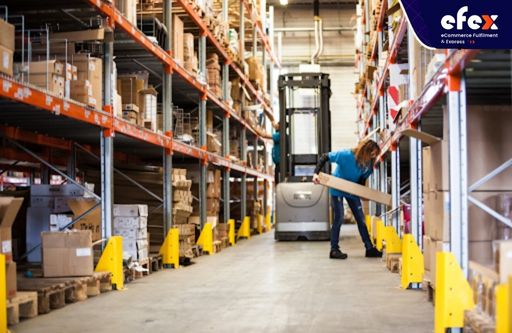 Contract warehousing firms assist businesses in storing things in a central area so that products may be delivered more effectively. A centralized warehousing facility lowers the cost of transferring products following order processing as well as the shipping duration.
Many firms prefer contract warehousing since it reduces overall expenses and capital expenditure. It is no surprise that contract warehousing has become a popular business option because it allows access to a large number of essential warehouse sites.
What Advantages That The Contract Warehousing Can Bring To Us?
Contract warehousing provides many clients with the ideal blend of absolute flexibility and control of having a personal warehouse and the low cost and low participation of using a shared warehouse. The following are some of the benefits of third-party contract warehousing agreements.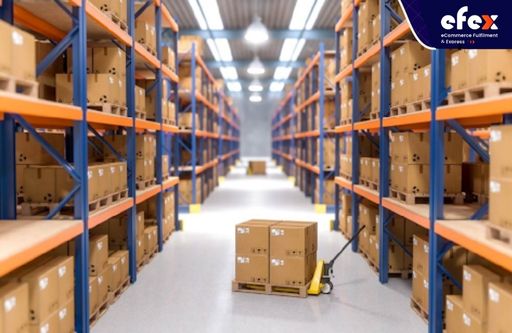 Reduce Capital Investment
Imagine that a new warehouse or logistics facility in San Francisco costs approximately $125 per square foot. A new warehouse is often a multimillion-dollar investment because the average freshly built warehouse is just under 185,000 square feet. While real-estate expenses are slightly cheaper in Virginia, warehouse investments are prohibitively expensive for most enterprises. Establishing a warehousing facility in an existing structure necessitates expenditures on warehousing equipment such as forklifts.
Once you opt to contract your warehouse space, you will have immediate access to warehouse space without the expensive costs of building, upgrades, or equipment. Whenever you hire a warehouse, you may utilize it for a limited period to satisfy your immediate demands. When your contract expires, you can opt to contract for more space without making another big upfront expenditure.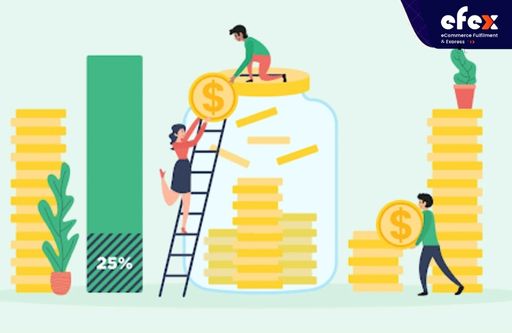 Reduce Fees And Costs
Contract warehousing firms are specialists in their field. They may frequently devise techniques to improve the efficiency of your storage, fulfillment, and logistics, leading to cost savings. Conversely, renting or owning a warehouse generally arises several fees and charges. Utilities, building upkeep, and property taxes are all examples of unpredictability in your monthly payments.
When you pick a contract warehousing, all of your charges will be laid out in writing in your warehousing agreements. You will have predictable overhead and will be able to share expenditures such as electricity and maintenance with other contractual customers.
👉 Read More: All Cost To Rent A Warehouse In 2023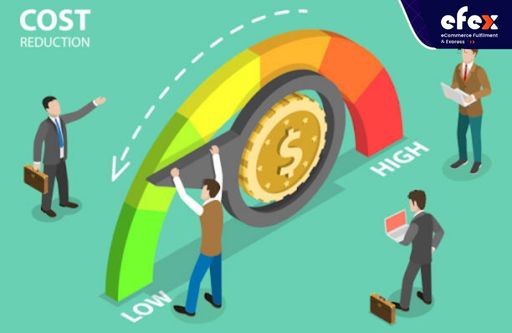 Provide Value-Added Services
One significant advantage of contract warehousing versus a public warehouse is the availability of committed personnel. Whereas a public warehouse is primarily concerned with maintaining full storage capacity, a contract warehouse understands that it can depend on foreseeable storage demands and provide more resources to particular clients.
For example, some businesses want temperature-controlled warehouses, which necessitate skilled monitoring by specialized staff members.
When you hire someone to manage your products, they may also provide you with additional essential services like: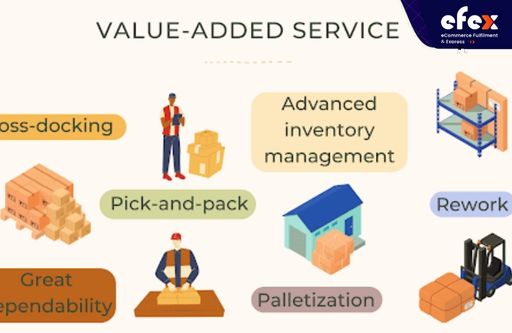 Cross-docking: By minimizing the number of time items spend in warehousing, cross-docking enhances the performance of the supply chain. It allows you to deliver things to your clients speedier and is very effective for consumer products firms.
Pick-and-pack: This is a complicated e-commerce order fulfillment approach in which warehouse personnel grab products for several client orders at the same time and then pack them together for dispatch. This strategy allows you to swiftly prepare e-commerce orders and have them prepared to deliver, allowing you to ensure speedier shipping times.
Rework: When you deliver goods from another nation, it takes a long time and costs to resend broken things that need to be redone. A third-party warehouse arrangement can assist reduce small rework concerns like rewriting labels or instruction manuals, repairing missing and damaged parts, or repacking things. This enhances supply chain efficiency by addressing product quality problems directly from your American warehouse.
Palletization: A contract warehouse may sort incoming goods onto pallets as well as disassemble and reorganize merchandise on existing pallets.
Advanced inventory management: E-commerce companies and manufacturers who transport items in and out of their warehouses must track what is in inventory and what must be reordered. To expedite inventory management processes, contract warehouses can capture vital inventory information such as real-time available quantities, serial numbers, production dates, and current locations. Specialized warehouse providers provide benefits to inventory management by providing sophisticated warehousing services such as assisting you in establishing sustainable safety inventory levels for your items. Many businesses discover that they require extra safety inventory to avoid unexpected supplier delays.
Great dependability: Many firms prefer to deal with contract warehousing so that they may continue to concentrate on their core competencies. You may benefit from the experience of a specialized warehouse, which can provide customized solutions for your company. This collaboration removes the internal growth pains of learning the way to run a warehouse. A contract warehouse dedicates a specific quantity of warehouse space and people to your company, ensuring that you always have the storage space you require.
Service Contract Term
When picking contract warehouse space, you will have to access it for a set amount of time. A contract will protect your firm from unforeseen charges whether you intend to utilize the space for 1 year or 10 years. The contract will require the yearly or monthly fee, as well as any adjustments that may occur throughout the contract duration. There will also be text outlining the procedure for prolonging the contract duration.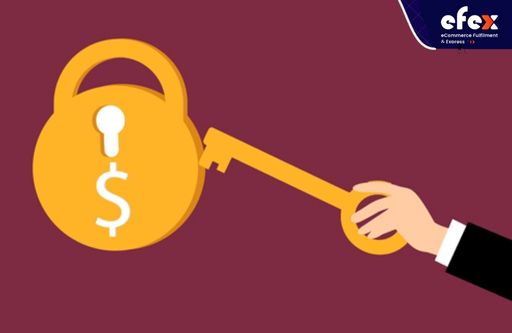 Create Reliability
Contract warehouses offer additional packaging and delivery services. These are valuable services that a company might utilize if it is expanding or facing sudden surges in demand. A contract warehouse allows a company to rely on logistics providers to keep items moving to and from storage on schedule. Long-term partnerships with dependable partners are critical to a company's survival. To do this, both entities must collaborate in a trusting environment.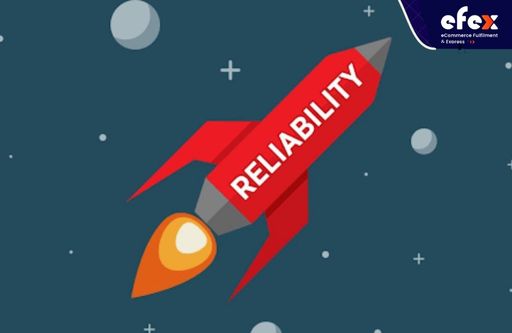 Distinguish The Distinction Between Contract Warehousing and Other Options
One key distinction between contract warehousing and other common alternatives such as shared warehouse space or personal warehousing is that a contract warehouse is focused on a single client. The entire facility, including the dedicated warehouse, is dedicated to one business's goods. The tenant agrees to take up that fixed space and defers management to the contract warehouse. Contract warehouses typically require their customers to commit to an exact length of the contract, which is typically months or years.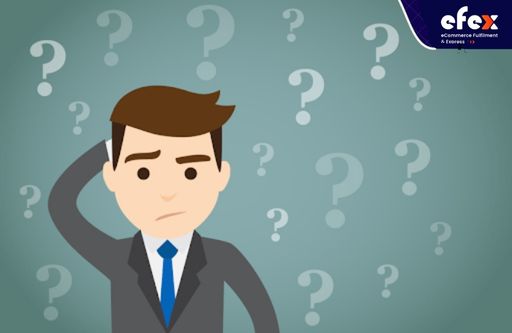 The contract warehousing method has two further variants. The first is when the contract warehouse firm owns the physical building and leases it to the tenant firm, which operates it with its own workers and equipment. In the alternate scenario, the customer owns or rents the warehouse building and contracts a contract warehouse to employees, and manages all operations. Contract warehouses can also subdivide a bigger facility for many contract customers. The contract in this structure will allocate a fixed amount of floor space and resources to every customer.
Classify Warehousing Options
When your company needs additional storage space, you will have three alternatives to choose from. It includes: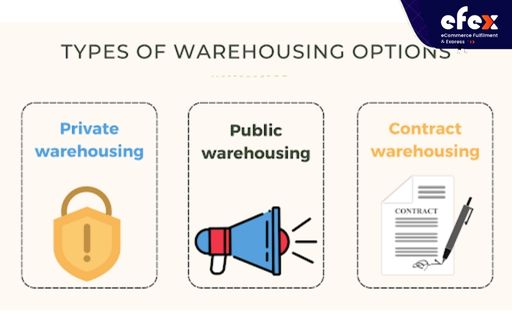 Private Warehousing Type
A distributor or manufacturer who utilizes a personal warehouse owns or leases the warehouse facility and is solely responsible for inventory management and warehouse operations. This method is time consuming and expensive when in comparison to other warehousing options. Once a business constructs a personal warehouse, it typically takes 30 years to get a financial return.
Public Warehousing Type
The customer does not sign a contract for a specific amount of space or resources when using shared warehouse space or public warehousing. Instead, they will share the warehouse with other customers. They will pay a monthly bill depending on the number of pallets that come in and out of the warehouse, allowing them to take up more or less warehouse space predicated on their inventory requirements.
The warehouse works on a first-come, first-served basis, while the customer only needs to pay for the space they utilize. If your inventory varies frequently, a public warehouse may not always have the space you require. These warehouses are typically used for short-term storage requirements, like seasonal stock.
Contract Warehousing Type
Contract warehousing or dedicated warehousing occurs when a business outsources warehouse activities to a larger place or a third-party logistics service. A contract warehouse is the best choice for businesses with a consistent inventory quantity because it dedicates a certain amount of space on a long-term basis. Contracts typically last years, making them ideal for medium-term and long-term storage demands.
👉 Read More: 3PL Warehouse Services: Benefits And Offers
Conclusion
A variety of considerations can assist establish whether a business is better suited for a contract warehouse or not. However, the decision will be made based on the cost. Contract storage is appealing to businesses who want the certainty of a fixed contracted charge over the changing rates associated with shared warehousing.