Without high degrees of automation, most order fulfillment companies can function for a while solely using a warehouse management system (or WMS) to run their operations. However, as businesses implement automated machines and other solutions to increase their productivity and fulfill customer demands, it frequently becomes increasingly clear that extra software will be required to maximize the effectiveness of the machinery. Here, we explore what a WCS is, how it works, and a comparison between WCS vs Warehouse Control System.
What is a warehouse control system (WCS)?
A warehouse control system (or WCS) is a kind of software that works in conjunction with a warehouse management system (or WMS) to give the latter more functionality and controls.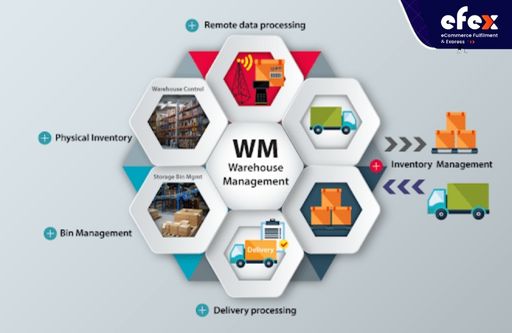 The automated equipment that is utilized within the facility is meant to communicate with and be controlled by the WCS. The facility's automated technology may be managed by a single WCS, or there may be numerous WCSs, one for every kind of equipment, based on the operation. In most plants, a WMS that organizes and plans warehouse operations from receiving to shipping will interact with the WCS to manage the material handling automation equipment. The WMS will often oversee the operations of the personnel in charge of material flow in addition to the automated systems under WCS supervision. In order to organize and streamline the operations of humans, WCS systems, and robots, a growing number of facilities are implementing AI-based warehouse optimization technologies.
👉 Read More: What is Ecommerce Warehousing? Benefit and Process
👉 Read More: What Is Contract Warehouse: Example And Benefit
What purposes does a warehouse control system serve?
A warehouse control system (WCS) serves several critical purposes in managing and optimizing warehouse operations. It acts as a central nervous system that orchestrates various components within a warehouse to ensure efficient, accurate, and streamlined processes. Some of the key purposes of a warehouse control system include:
Managing automated material handling functions in a warehouse or DC by exchanging the information required with the host or WMS.
Coordinating operations between different material handling sub-systems.
Deciding on the best product routing and sending instructions to the equipment controllers.
Putting cartons in different places.
Monitoring managing, and repairing the automation systems in real-time using information gathered from sensors and controllers at the system level.
Benefits of warehouse control system
Implementing a warehouse control system (WCS) offers a range of benefits that contribute to improved warehouse efficiency, accuracy, and overall operational excellence. Some of the key benefits of a warehouse control system include:
A seamless end-to-end workflow between equipment and workers in the warehouse.
Enhanced resource allocation and better product channels.
Enhanced visibility in regular tasks.
Increased effectiveness of the systems that handle materials.
Optimization of the storage.
How do a WCS and a WMS differ?
A warehouse management system has the ability to track orders from reception to shipment, assign labor assignments, and manage the flow of inventory inside the distribution centers of a company. Besides, it also has reporting capabilities. However, a WMS does not control machinery, lighting systems, sorters, cartons, conveyors, AS/RS, and so on.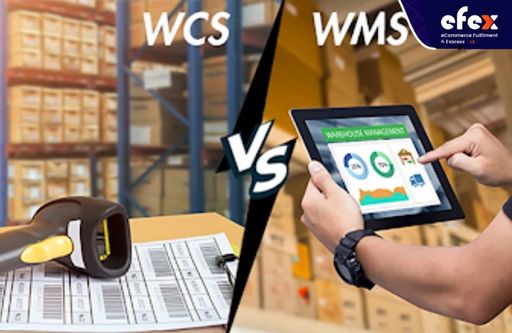 A WCS is required to provide data on the whereabouts of products, pallets and cartons as they move amongst automation systems inside the walls of a distribution hub or warehouse. Warehouse management systems are aware of the company's overall inventory flow. Warehouse control systems are crucial for people who run a fully automated facility to guarantee that everything goes well and that orders are recorded as they pass through the operation of automation systems.
WCS vs WES: Which one is the best suited for your operation
The WCS's main goal is to control and optimize the performance of your equipment so that you can get a better return on investment. Although the WCS helps and integrates with the WMS, it does not coordinate and optimizes the machinery, material flow, and manpower needed to be competitive in today's market. The WCS has the drawback of being overly machine-centric. In the past, the WCS might concentrate on a single item of machinery or even the entire equipment inventory of a zone. As a result, even while a specific zone's performance may be improved, the operation's performance as a whole is not performing to its maximum potential since there is an absence of coordination and efficiency between zones, leading to bottlenecks and other problems. This eventually made it clear that it's important to optimize not only every particular piece of machinery or system inside an operation, but also how those systems interact with one another and the labor that sustains them all. The Warehouse Execution System, or WES, a third category of warehouse software, would later arise as a result of this insight.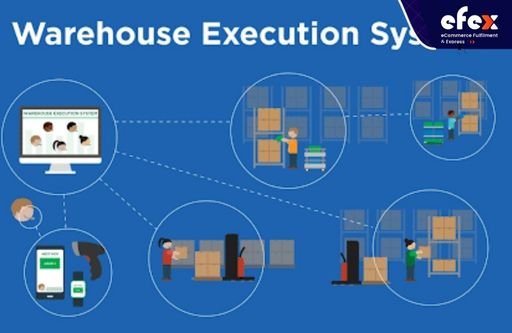 A warehouse execution system, or WES, is a more recent type of warehouse technology that many organizations are now discovering may actually be more fit to their requirements than a WCS, even though a WCS may sound right for some operations. Even though certain operations might manage just fine with a WCS, it is increasingly obvious that the WES delivers more value, capability, or ROI for the great majority of companies. A WES is unquestionably more beneficial than a WCS if your organization is currently solely utilizing a WMS and you want to add capabilities and management to your system. It also probably is best to switch to a WES rather than just replace your WCS with another if you already have a WCS and want to improve. Before making a decision, it's crucial to look for a few essential characteristics as you compare various WES solutions. To obtain the maximum most from your WES purchase, look for a system that provides:
Modularity. You just pay for the features you really use, reducing software bloat and enhancing system flexibility.
Configurability: The system is flexible enough to evolve together with your company.
Freedom of choice. You are not forced to buy or use equipment from a specific vendor or manufacturer by the system. As a result, you will be able to select the best devices without being concerned about compatibility issues with the WES.
Able to run. To prevent downtime or last coding, the system is thoroughly tested using emulators so that it is actually ready to use on day one.
👉 Read More: 3PL Warehouse Services: Benefits And Offers
👉 Read More: All Cost To Rent A Warehouse In 2023
Final Words
This frequently prompts the operations manager to consider implementing a warehouse control system (WCS). It's crucial to ensure you are contemplating the proper questions before committing to the implementation of a WCS for your business to support the WMS. A reputable systems integrator can assist you in understanding your alternatives and directing you toward the best choice for your company.