With the widespread use of mobile devices, the growth of IoT, as well as the change in consumer buying behaviors, it's more crucial than ever for companies to take a comprehensive approach to customers' online experiences. To interact with customers across various channels, including the web or mobile, many companies have started the process and adopted an omnichannel approach. In the realm of retail, the phrase "omnichannel" has unquestionably become a buzzword. Here are 8 examples of omnichannel retail to actually inspire and motivate your attempts if you're aiming to boost your omnichannel game.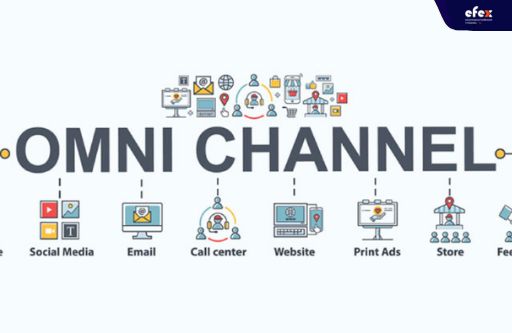 What Is Omnichannel Retail?
Before going through examples of omnichannel retailers, let's start getting a firm grasp on the definition of omnichannel retail! Omni-channel retail is the approach of making your goods and services available for sales across all platforms and channels to boost reach, lower friction, and increase sales. Brick-and-mortar retailers, app-based solutions, and internet platforms will all be the experiences of omnichannel retail. The objective is to give the consumer a seamless experience whether they are purchasing online from a smartphone or desktop, or in a physical store.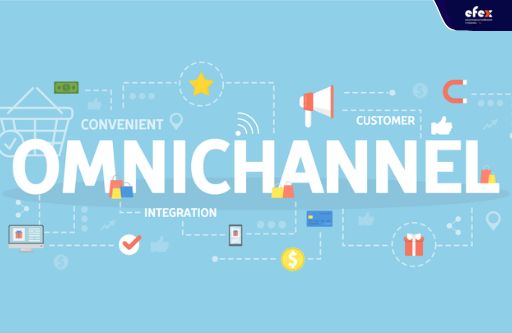 For example, an apparel company may sell its items online, through the apps, on Amazon, on the Instagram Shopping tab, and in physical shops. Apparel, consumer products, F&B, and other B2C (business-to-consumer) industries are examples of areas where omnichannel retail is primarily applied. B2B (business-to-business) firms can simulate an environment of omnichannel retail by enabling clients to request demonstrations, get quotations, or arrange consultations via various platforms and channels.
👉 Read More: What is Omnichannel Retail Strategy? How to Make it Awesome
For instance, you might develop a mobile app that lets potential customers view your goods on their smartphones. You might also feature a "Request Consultation" option on your social media profile, and utilize the Chat box to send instant quotes. Omni-channel retail is most effective when combined with an omnichannel marketing plan in any environment (B2B or B2C). An omnichannel marketing plan is used to coordinate communications, objectives, goals, as well as strategies across all channels and devices in companies. Businesses aiming to provide a better service to their customers will find that omnichannel marketing is a helpful technique. Now, let's move to the list of top examples of omnichannel retail from 8 well-known brands and platforms in different industries provided below to help you understand how to apply an omnichannel strategy to your company.
8 Profitable Omnichannel Retail Cases You Should Know
Apple
When mentioning successful omnichannel strategic planning in the US, Apple is unquestionably one of the best examples of omnichannel retail that should be discussed. By narrowing the gap between online and online retail, Apple has given its customers a seamless experience. Apple offers devices that easily connect with one another utilizing the user's iCloud account, taking the omnichannel service to a higher level.
Regardless of the Apple device the user is presently using, their messages, images, and linked devices appear in the same way. All data needed, settings, and information are transferred to the new Apple device after the user configures it and logs in with their iCloud account. Customers can switch among all of them with ease thanks to the integration across accounts, devices, and platforms. You can stimulate Apple's multichannel experience by making sure that users don't need to repeat information whenever they contact your staff. Even if achieving this level of interconnectedness across your products and services, it may seem to be a challenging task. Furthermore, thanks to great omnichannel retailers, Apple customers can now purchase goods in-store and through contactless shipment. To track payments and in-store transactions, Apple is creating a simplified payment system. In addition to making it simple for US consumers to make their transactions, a simplified payment solution helps Apple shops to notify customers of product updates or customized loyalty programs.
Why does it work?
The personalized experience for the user comes to show frequently ignored products.
👉 Read More: Omnichannel Retail Solution: Benefits and Strategy
👉 Read More: What Is Omnichannel Fulfillment: Strategy And Model
Spotify
Another good instance of a product that provides an omnichannel experience is Spotify. Spotify does not offer physical locations; however, it offers a service through various channels and touchpoints.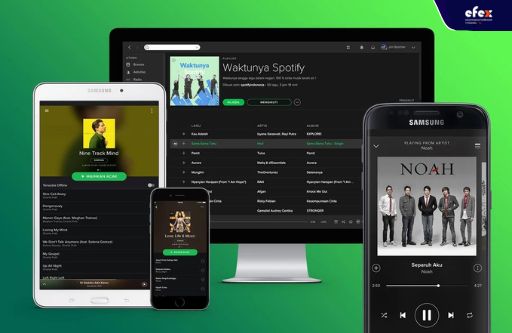 The business offers not just a web app, a software application, and a mobile app, but it also synchronizes among all of them once you have them open simultaneously. For example, the desktop software will display the music that is now playing on smartphones.
Why does it work?
Spotify is accessible on the majority of devices and platforms and offers an omnichannel experience with little difference in the real user experience.
Google Chrome
Let's move to a big firm with omnichannel interactions - Google, and its. browser, Google Chrome Users' history and activities are immediately synchronized across all devices once they are signed into their Google accounts. Even tabs opened on their computers may now be accessed on their phone's app.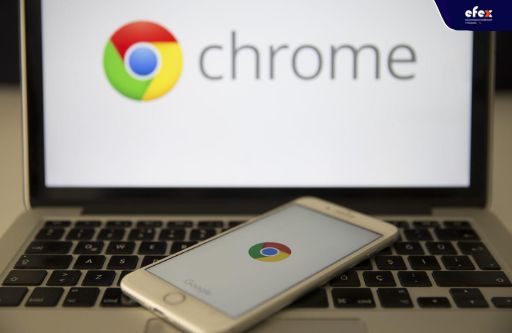 Thanks to this seamless synchronization, no matter which device is used to access Chrome, users will have a perfect experience. What is the outcome? In the market for internet browsers, Google Chrome commands a market share of more than 65 percent on average. That demonstrates how crucial it is to provide an omnichannel experience across your product as well as your sales, marketing, and service operations.
Why does it work?
Thanks to its extensive reach, Google Chrome can provide clients with the most flawless, seamless omnichannel experience.
Barnes & Noble
Barnes & Noble has seemed to shine in providing its members and consumers with the traditional bookstore experience while remaining flexible in the market. Brick-and-mortar bookshops may be thought of as a thing of the past. By providing a mobile experience for customers besides a venue for them to read books, Barnes & Noble generates a personal feeling.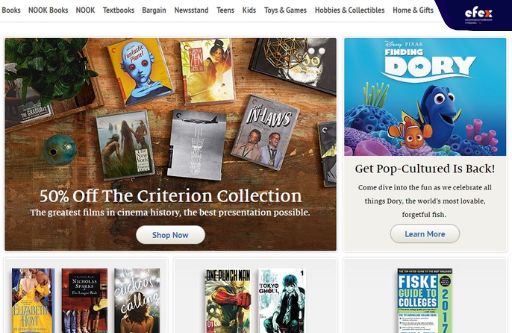 You'll experience similar (but not really identical) experiences whether you get its offerings via the Nook application, the desktop, and mobile website, or the physical shop. What's more? Another highlight point added to this top omnichannel experience: An in-store café in which clients can relax and read. Customers now can easily access all items on any platform they desire, but they can also enjoy a classic café experience.
Why does it work?
By providing a mobile experience besides a venue for them to read books, Barnes & Noble generates a personal feeling for its customers.
Amazon
In our list of consumer retail companies, Amazon is unquestionably the winner of providing a great omnichannel experience. It provides a support feature that enables users the choice of the way that best suits them, in addition to developing websites and mobile apps that instantly sync customers' carts once they are logged in.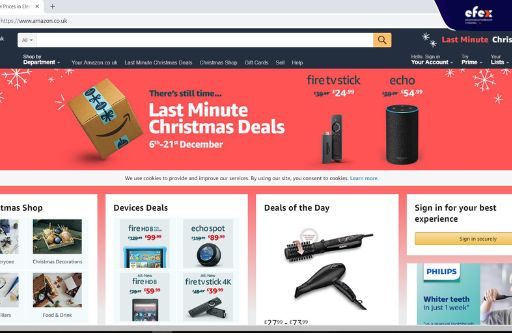 Since shoppers are typically turned off by shipping costs and delivery times, their delivery service Prime gaining more than 95 million users globally, has considerably decreased cart abandonment while building brand loyalty. Moreover, Amazon provides extra benefits as well as special offers like Prime Music, Prime Video, and Prime Wardrobe (a service similar to Klarna) that allows users to try on items before purchasing them. This has helped Amazon steadily raise the annual subscription fee (this increase is justified to the user) Having understood the benefits of seeing items in person, Amazon created pop-up kiosks around the US showing a variety of products including the Kindle, Echo, and Fire TV despite their success in online business and the continuous expansion of eCommerce.
Why does it work?
Prime members can enjoy the omnichannel experience and take advantage of membership benefits on any platform or device.
Benefit Cosmetics
When Benefit Cosmetics introduced "brow bar" experiences to UK consumers, it created a remarkable omnichannel campaign.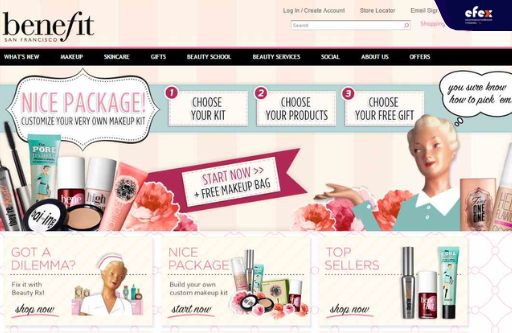 As part of its "BrowMobile" promotion, Benefit Cosmetics hosted a contest in the UK and then toured the region giving away brow bars to the winners. Additionally, there was a beauty drive-through where patrons could get free brow waxing and product trials. This campaign demonstrates to clients that we are willing to travel to them wherever they may be. Additionally, it can be shared on Instagram, which is fantastic for a firm like ours that doesn't use conventional above-the-line advertising.
Why does it work?
Making things mobile-friendly opens up a brand-new marketing opportunity. Benefit Cosmetics is launching its campaign in this way.
Pepperfry
An Indian firm called Pepperfry produces furniture for homes. It was developed by two mates who wished to provide customers with a pleasurable furniture shopping experience.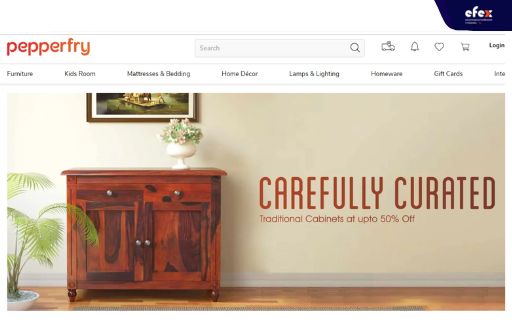 By combining its online business with an engaging in-person visit, Pepperfry achieves this objective. Customers may browse things online, choose furnishings they love, and then visit a "Studio Pepperfry" to see how the items actually look. A Pepperfry design consultant gives customers a tour of the studio once they arrive. The consultant offers advice to prevent consumers from having buyer's remorse while assisting them in finding their perfect home decoration. Buyers have the option of purchasing the furniture online or in-store once they have found the product that best suits their needs. Since leads don't seem as compelled to purchase in-store, there is less tension between buyers and salespeople. Additionally, Pepperfry claims that between 10 and 15 percent of the revenues are generated from the studio locations, so this investment appears to be paying off.
Why does it work?
Making decisions regarding products is made simpler for customers when the online and offline experiences are combined.
Topshop
A fashion company in the UK called Topshop creates stylish apparel for women and is currently owned by ASOS.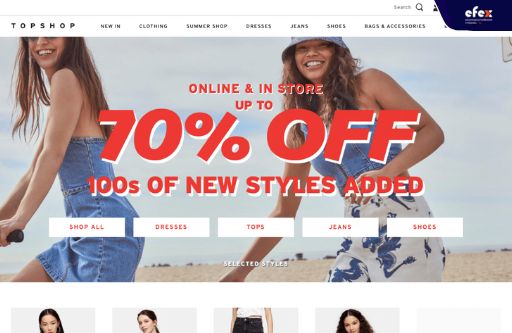 The business unveiled a number of digital billboards which were exhibited around the United Kingdom as an aspect of their marketing strategy for London Fashion Week. Each billboard was linked to the company's Twitter account, so if customers used the hashtag "#LFW" in a tweet, the billboard would show the post along with an appropriate product from Topshop's collection. In this way, fashion week fans would then be aware of where to shop once the newest trend was explored on the internet. Each billboard was positioned less than a 10-minute stroll from the business's retail locations, ensuring that visitors wouldn't have a long journey after seeing the poster.
Why does it work?
The marketing strategy is more successful in other channels thanks to the attention-grabbing nature of billboards.
VIP.com
A well-known online store with business in China is VIP.com. The business operates a B2B website and charges merchants who use its platform to sell products.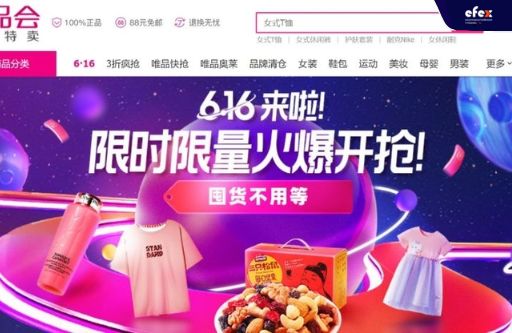 VIP.com creates an omnichannel experience in the way it helps shops engage with potential prospects. Customers who are nearby the retailer receive push alerts when the retailer posts new goods on VIP.com using the site's geolocation features. Following that, these leads can either go to the store themselves or have VIP.com deliver their order. Companies wanting to provide an omnichannel experience may find geo-location information to be of great use. The app will request authorization to access the location of a user when users register to use the service or application. Businesses like VIP.com capitalize on this data by offering offers that are timely and relevant to potential clients.
Why does it work?
The geolocation data gives a unique and distinctive technique to cater to clients.
👉 Read More: Order Management System: Definition, Process And Value
👉 Read More: Order Management System For Ecommerce: Definition, Key Effect, Benefit
Conclusion
So, what can companies take away from these mega-retailers? You must design your unique strategy depending on the demands of your clients. But how can you better understand your customers? You can get additional information about their shopping behaviors and hobbies. Besides, you should also promote channel adoption for additional data from the correct sources. Once your data is getting bigger, you'll notice that your strategy evolves and becomes more specialized. The process of offering an omnichannel strategy is based on regularly improving your view of the customer and consistently enhancing your different channels to enhance their experience. Consider these omnichannel retail examples, see how big retailers have done, and take advantage of the technology to give your customers a smooth shopping experience. This way, your business will prosper in contemporary retail. Hope you have a good day with Efex.