Today's global e-commerce is no longer strange to everyone. With the explosion of information technology as well as the impact of a number of objective reasons, customers are more and more inclined to buy online than before. And if you have doubts, the report on the global e-commerce market size 2022 will give you a satisfactory explanation.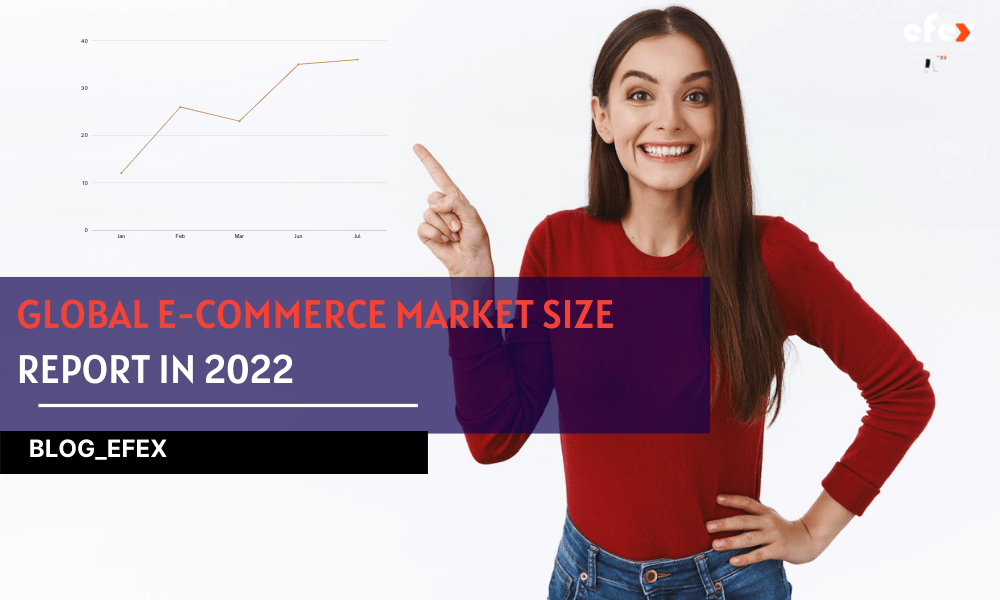 What is global ecommerce?
Global e-commerce is defined as the transaction, and transportation of goods from one country to another, from the place of storage of that goods to the place of receipt of goods on a transnational scale. This service was born with the purpose of selling items that are not available in the domestic market.
Over the most recently reported time period, cumulative data shows a 16.8 percent growth in global eCommerce sales.
Achieving that growth figure is not easy. Large trading companies already have economic potential and favorable cooperation relationships. However, if your business is small and you don't know if international trade is an opportunity for you. We will show you some of the advantages of e-commerce today:
It is less difficult to expand into overseas markets
Products that are market-appropriate are easy to locate
B2B Selling Process is Shorter
Create a worldwide presence more quickly.
Eliminate entry obstacles
👉 Read More: Top 10 Vietnam Wholesale Nike Shoes In 2023
How big is ecommerce market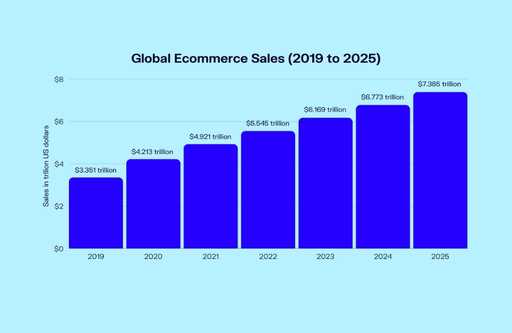 By 2022, the global e-commerce market size is anticipated to be worth $5.55 trillion. This figure is expected to rise in the future years, indicating that international eCommerce is becoming a profitable choice for online businesses.
Only 17.8 percent of all sales were done online 2 years ago. This figure is predicted to rise to 21% by 2022, boosting the eCommerce share of the market by 17.9% in only two years. Growth is predicted to accelerate, reaching 24.5 percent in 2025, a 6.7 percentage point rise in only five years.
Global Ecommerce Sale Growth
Global retail sales will continue to increase, capturing a larger part of the retail sector. Retail e-commerce sales will exceed $6.17 trillion by 2023, according to eMarketer, with eCommerce websites accounting for 22.3 percent of overall retail sales.
Despite a difficult year in retail in 2020, every global market examined by eMarketer witnessed double-digit eCommerce growth. The pattern continues:
Latin America's ecommerce sales will reach $85 billion in 2021, up from $68 billion in 2020.
The Indian eCommerce market is expected to grow from $46.2 billion in 2020 to $111.4 billion by 2025.
In 2021, Russia, the United Kingdom, and the Philippines witnessed more than a 20% increase in online sales.
China is the global eCommerce industry leader, accounting for 52.1 percent of all commercial eCommerce sales globally, with overall online sales expected to exceed $2 trillion in 2021. It also boasts the most digital purchasers in the world, with 824.5 million, accounting for 38.5 percent of the worldwide total.
The US eCommerce industry is expected to exceed $875 billion by 2022, accounting for slightly more than one-third of China's. The United Kingdom is the third-largest eCommerce market after the United States and China, accounting for 4.8 percent of retail eCommerce sales. The United Kingdom is trailed by Japan (3%).
Since 2018, the top 5 eCommerce markets have remained unchanged. According to eMarketer, these markets will remain in the top 5 through 2025.
Report Overview
The global e-commerce market was worth $9.09 trillion in 2019. It is still expanding at a compound annual growth rate (CAGR) of 14.7% from 2020. The growing internet penetration is increasing the global smartphone user population. Digital content, entertainment, financial services, and e-tailing, among other things, consist of a variety of eCommerce alternatives available to internet-accessing customers that are gaining traction as internet usage increases. As a result, customer technology awareness is projected to have a favorable influence on market growth. The increased need for speedier browsing has resulted in advancements in connection, which has resulted in advancements in 5G and 4G technologies.
The use of 4G as well as 5G technology for interconnection is believed to have a positive effect on market growth because it provides the user with an undisrupted, seamless user experience. Furthermore, smartphone adoption is gaining traction at a rapid pace, increasing the customer's amount of online shopping. As a result, the increasing use of phones is expected to boost market development throughout the projected time frame.
With the advantage of transaction costs and reduced infrastructure investment, many startups, as well as large enterprises, have prioritized investing in online business.
👉 Read More: Top 10 Vietnam Wholesale Shoes In 2022 By Export Turnover
Besides, when participating in the e-commerce market, businesses will also have the ability to reach more customers. The tools to support these activities are also from there to develop the network, platforms like Facebook ads, Google ads are getting more and more attention from businesses. Marketing methods have also changed to better adapt to the market.
In particular, the online shopping trend of users has increased significantly after the impact of the Covid-19 pandemic. The epidemic has had a significant impact on major economies such as the United States, China and India. As a result, a significant effect on the market is expected in regions such as Europe and America.
For example, according to statistics reports from Emarsys and GoodData, enterprise sales have increased by 37% and sales have increased by 54% in the United States since January. Brazil and China are expected to limit market expansion.
Model Type Insights
Business to Business (B2B) leads the eCommerce industry in revenue with 63.1 percent of the market in 2019 and is predicted to expand at the quickest rate from 2020 to 2027. This is linked to the rising tendency of businesses to sell and purchase products and online services. Furthermore, increased smartphone penetration, combined with online activity, is expected to propel the B2B e-commerce market throughout the projected period.
The purchasing and selling of products and services between business entities are referred to as business-to-business e-commerce. Furthermore, B2B eCommerce platforms provide businesses with new ways to acquire and sell items, lowering operating and inventory expenses. This is expected to boost segment growth throughout the predicted period. The rise of specialized markets in B2B eCommerce is opening up new market opportunities. Vertical markets provide a diverse choice of items within a product category. Likewise, specialist markets offer value-added services such as bulk discounts and different payment alternatives.
Businesses prefer to conduct their operations with a B2B e-commerce platform based on a market model or a direct model. The go-to-market approach involves businesses selling their products alongside their competitors on a certain shared platform, while the direct model involves businesses building the platform with their own B2B and direct-to-customer marketing.
Because of the increased technology acceptance, the eCommerce industry is becoming more effective and affordable. The expanding middle-class population as well as the widespread usage of social media are also raising the demand for various items and services to be purchased online. The market leader in the Business-to-Consumer (B2C) category. The Internet has altered how people sell and purchase products and services. As a result of e-commerce or online retail, customers' purchase experiences are changing. Banks and other e-commerce firms are offering a secure and safe platform for quick payments through payment gateways. Market participants are concentrating on making distinctive improvements to their marketing strategies in order to allow sellers and customers to trade online.
Report Coverage & Deliverables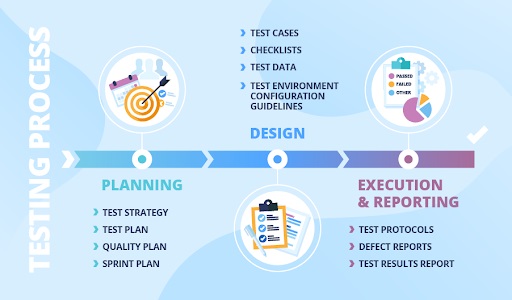 Scope and distribution reports can help business owners with information such as:
A constantly updated online library of e-commerce reports based on data from a variety of sources, as well as a platform for exchanging research related to e-commerce and shipping
E-Retailer Intelligence Report on the world's largest e-retailers, including Amazon, Alibaba, eBay, and Wish, focuses on innovation, delivery models, opportunities, and threats to business operations
Postal e-commerce opportunities by market region
Delivery services can be compared by market
Estimates of e-commerce traffic between the world's largest economies
Market demand for speed of delivery
Inquiry about parcel tracking in the market
Make the forwarding and logistics field more automated
Postal innovation case study
Report on each country's De Minimis value and customs handling measures
Each country's parcel locking methods are tested
Regional Insights
Asia Pacific is calculated to lead the eCommerce industry in 2019 with 55.3% market share and is predicted to expand at the fastest rate from 2020 to 2027. This is due to the trend. growing trend of companies doing business through B2B eCommerce platforms. Furthermore, the expansion of the infrastructures and the increase in internet users are likely to drive the regional market growth.
In particular, this region is expected to witness an explosion in the demand for B2B e-commerce adoption, the main reason for this may be the fact that smartphones have become ubiquitous these days. Furthermore, the Chinese market is undergoing a consumer revolution, with multinational brands benefiting from sound marketing strategies, innovative research and advertising, and novelty. Brand awareness is becoming increasingly important in attracting Chinese customers. In China, the market for luxury products and services is expanding rapidly.
Europe and North America are expected to steadily increase over time. It is increasingly easier for consumers in the United States to access and buy international brands and products. They are increasingly conscious of overconsumption and environmental problems. Today's consumers are more concerned about the quality, content and price of products. North America is one of the countries with the highest Internet usage rates. The Middle East, Latin America and Africa have tremendous growth potential in the coming years due to increasingly younger consumers and the rapidly emerging internet shopping sector.
Key Companies & Market Share Insights
This industry is considered to be competitive between businesses in the coming years. Many companies are using different marketing techniques and tactics to maintain their position in the field of e-commerce. For example, in September 2018, Flipkart completed the purchase of Upstream eCommerce, an Israeli analytics startup. This acquisition is intended to help Flipkart Pvt. Ltd. price and market its products more reasonably. Business growth through strategic alliances, mergers and acquisitions continue to be the top strategy of e-commerce businesses. For example, in September 2019, Alibaba Group Holding Limited announced the purchase of NetEase, Inc., a company providing online e-commerce services.
E-commerce Market Report Scope
| | |
| --- | --- |
| Attribute of Report | Details |
| Value of the market in 2020 | 10.36 trillion US dollars |
| Revenue projections for 2027 | 27.15 trillion USD |
| Rate of growth | From 2020 to 2027, the CAGR is 14.7% |
| From 2020 to 2027, the CAGR is 14.7% | 2019 |
| Data from the past | From 2016 until 2018, |
| Forecast time frame | 2020-2027 |
| Units of measurement | Revenue in billions of dollars and CAGR from 2020 to 2027 |
| coverage in the press | Forecasted revenue, business ranking, competitive environment, growth drivers, and trends |
| Topics covered | Model type, location |
| Geographical scope | Europe, North America, Asia Pacific, the Middle East and Latin America |
| Country coverage | The United States, Canada, the United Kingdom, Germany, France, China, India, Japan, Brazil, and Mexico are all represented |
| Companies that have been featured | JD.com, Inc.; Alibaba Group Holding Limited; Walmart, Inc., eBay, Inc., Best Buy, Apple, Inc,Flipkart Private Limited, The Home Depot |
| The extent of customization | With purchase, you receive free report customization (equal to up to 8 analyst working days). Changes or additions to the national, regional, and segment scope. |
| Pricing and purchasing alternatives | Customized buying options are available to fit your specific research requirements. |
Segments Covered in the Report
From 2016 through 2027, the research anticipates sales growth at the regional, and national levels, as well as an analysis of the newest market trends and prospects in each of the sub-segments. Grand View Research has split the worldwide e-commerce industry research based on model types and regions for the purposes of this study:
Model Type Outlook (Revenue, 2016 - 2027)

Business to Business (B2B)
Business to Consumer (B2C)

Outlook for the Region ( 2016 - 2027)

North America
Europe

United Kingdom
Germany
France

Asia Pacific
Latin America
Middle East & Africa
14 Ecommerce Trends 2023
Augmented reality
Augmented reality (AR) has created a strong development for the e-commerce industry. This technology will provide customers with detailed images of the products they want to buy, thereby creating trust and increasing the likelihood of purchase. Customers can use this technology to experience product testing, which is very beneficial for a number of items such as clothes, shoes, furniture. Gartner expects that by 2020, 100 million people will be shopping via augmented reality.
Voice search
At the rate of technology development today, there is a new way to help people get things done, and that is voice control technology. According to Loop Ventures, by 2025, 75% of households in the US will own a smart speaker.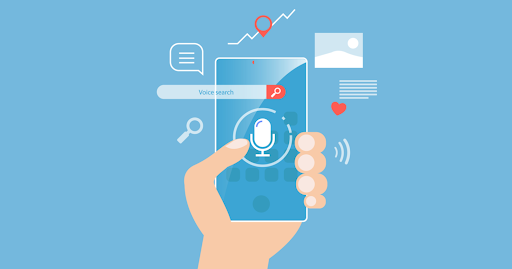 As voice manipulation becomes more common, consumers will also tend to want to search for products or complete transactions by voice. This saves them time, it would be great if you could cook dinner and still find what you need by voice.
In his list of 2020 trends, David Zimmerman, Director of E-Commerce Solutions at Kensium, listed "greater engagement of voice-enabled technologies in eCommerce with Amazon Alexa and Google Home have opened up a huge opportunity for businesses."
Artificial Intelligence (AI)
Customers can enjoy a personalized shopping experience, thanks to artificial intelligence (AI). AI is capable of collecting all kinds of data about users' buying and selling activities online such as how users shop, when they buy and what they are looking for in a service or product on a regular basis. often. This technology will help store owners understand the buying psychology of their customers, thereby making reasonable business choices and strategies.
Use data to personalize the buying experience
Each buyer has a unique need, a unique concern. Therefore, personalizing the customer's experience when shopping will be an important factor. The data collected from AI will be the premise to help customers get recommendations tailored to their needs.
Using on-premises custom experiences has been shown to have a positive effect on sales revenue, with one study showing a 25% increase in revenue for organizations. Retailers expand their options to improve customer personalization.
Big data is used to create customized experiences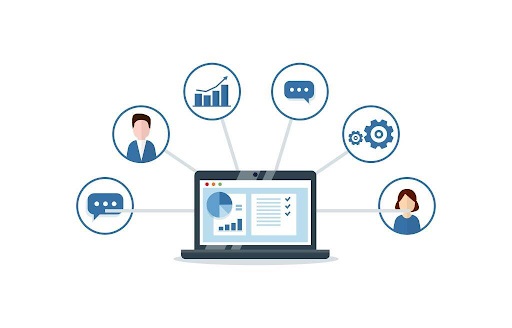 Consumers when shopping online know that their personal information is being collected by a third party or the e-commerce website they are using. They understand that it can put them at risk. So, there are still some misunderstandings about the benefits of big data and the negative effects it brings in the process of personalizing the buying experience.
Chatbots make shopping more fun
Chatbots communicate with online shoppers in much the same way that a salesperson would. Consumers today expect to be able to discover and buy a product with just one click, and they won't be satisfied if they can't. Therefore, the chatbot will be a great solution to help you save staff costs and at the same time improve customer experience. Experts expect that by 2020, 80% of organizations will use chatbots as an essential device in business processes.
Mobile shopping is still happening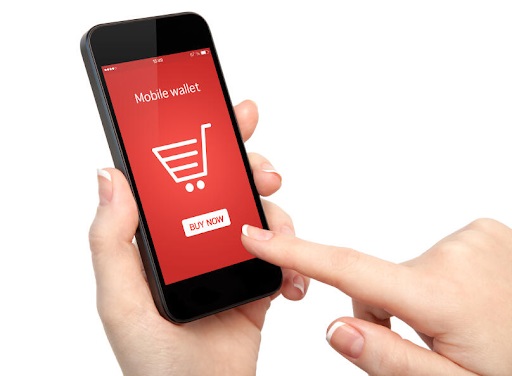 Mobile shopping is convenient in that it allows you to buy and sell goods anywhere and convenient digital payments. To improve your business' mobile shopping service. You risk losing a large number of customers when your website is not compatible or does not perform well when used on mobile devices.
Statista predicts that by the end of 2021, mobile devices will account for 73% of all e-commerce purchases.
Recommend more ways to pay
As mentioned above, customers have different payment needs. And they are willing to cancel the order if they can't pay the way they want when buying online. That's why offering a variety of payment options is a great way to increase mobile conversion rates and increase customer comfort. Besides, customers will save more payment time if your website has the ability to save their payment information.
Headless and API-based e-commerce allows for further innovation
Headless Commerce is a technology that allows an online store's e-commerce platform to be totally segregated from the front-end display layer.
Because of its flexibility on the backend, as well as additional SEO, digital experiences, and content marketing capabilities, many e-commerce enterprises are embracing investment-free.
Commercial video
With the development of video marketing, attracting customers with video has become a trend that many businesses choose to focus on. Creating promotional videos and product experience videos will make customers more interested in the product and at the same time create high trust. Customers will tend to want to buy goods as soon as they see the evaluation clips and try the product.
Customers return as a result of subscriptions
Subscriptions are available now in a variety of formats, and their ease of use is appealing to customers. Subscription services allow businesses to prepare for inventories and closed transactions.
According to David Zimmerman, Kensium's Director of Ecommerce Solutions, "more firms will provide a subscription or monthly payment alternatives for big purchases" in the next year.
The importance of sustainability is growing
Consumers today are paying great attention to the environment. As a result, they have a more conservative purchase choice, taking into account factors such as whether this product has any impact on the environment. Understanding this, businesses have developed and provided products that are more sustainable and environmentally friendly.
According to a poll, 50% of participants want the fashion sector to be more sustainable, and 75% want to see less packaging.
Many firms are attempting to become more eco-friendly by eliminating waste wherever feasible, utilizing biodegradable packaging, and employing recyclable resources.
Enhanced digital approach to increase conversions
Attracting potential customers to your website is one thing; Getting them to agree to a purchase is an entirely different matter. Omnichannel is another effective technique for increasing conversions that businesses should consider, whether through Google or Facebook ads.
B2B is still growing
If you think that B2B is now obsolete, and no longer an effective method, you are wrong. According to Statista, worldwide retail eCommerce revenue for B2B is predicted to exceed $1.1 trillion by 2021.
According to Forrester, by 2020, more than 50% of people will be Millennials, meaning the number of B2B Millennial buyers will increase. Both of these groups want to be able to easily investigate their inquiries and similar items without having to talk to a salesperson.
👉 Read More: Top 10 Vietnam Fabric Suppliers In 2023
Conclusion
This report has detailed everything related to global e-commerce market size in 2022. It will give you a better overview and also a reference for e-commerce business decisions in the future.
If you are considering expanding your business and looking to sell in Vietnam, EFEX's dedicated services and expert guidance can help you navigate the complexities of the Vietnamese market and maximize your business opportunities.