When you're about to start building a small warehouse, there might be a lot of questions related to it sticking in your mind such as how to build a small warehouse, how much does it cost and what are its advantages? Do not worry as the following article will answer all your questions about small warehouses. Let's check it out right now!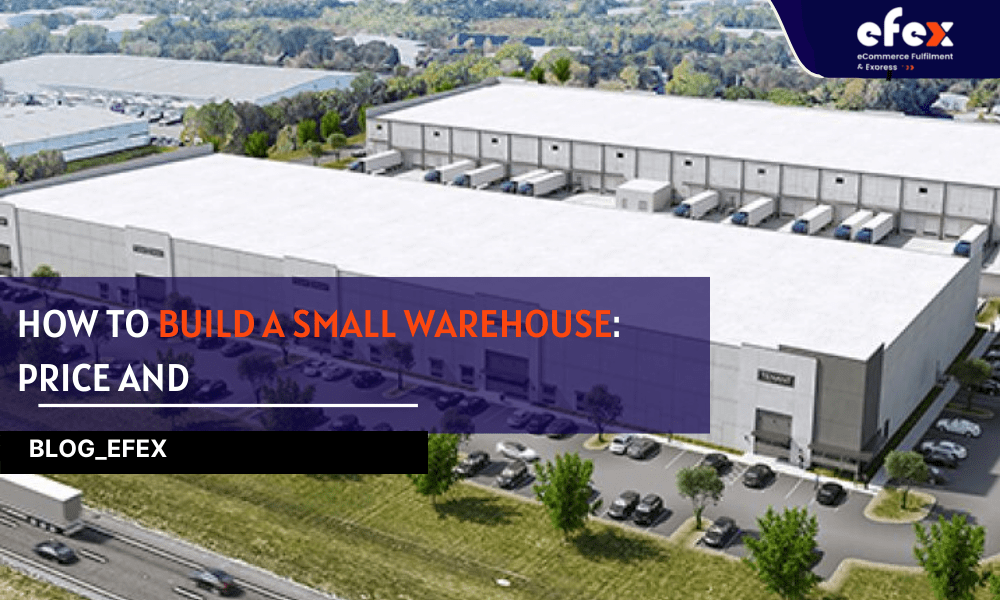 Small Warehouse: All Things You Should Know
What is a small warehouse?
A small warehouse is a factory model designed with a moderate area, capacity as well as management scale as housing. It is also a central location for human resources, equipment, machinery, and materials to serve the production process, storage, transportation, and storage of goods for industries.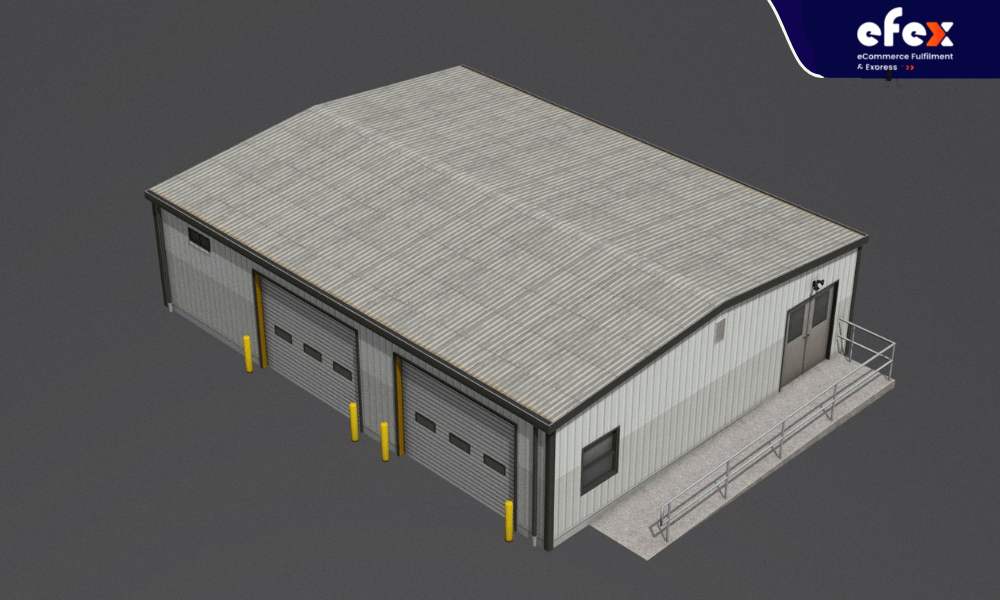 Size
Depending on the use purpose of the factory owner as well as the resources they have, the size of the small warehouse will be distinctly different. The most used sizes are 30x40, 40x80, 50x80, 50x100, and 60x80, which shows the variety of sizes of small warehouses for you to consider and choose from.
- See more: 3PL Warehouse Services: Benefits And Offers
Determine the size and needs
To build a small warehouse, you need to specify the size and the need to use it. This is a crucial thing when you want to build a factory. A thorough plan at this step will help you shorten your finishing time as well as your investment costs. So let's create a detailed criteria table for the small warehouse you're going to use, helping you a lot.
How much does it cost to build a small warehouse?
The cost of building small warehouses is based on many factors from design, and construction to project completion. So in the first place, you need to clearly define the criteria for a small warehouse you want to use. As we estimated and learned, the average cost to build a small warehouse is $15 per square foot. The best material for building small warehouses is steel. You can refer to the price of raw materials according to the data we find out below:
Stud frames cost around $20- $40 per square foot.
Tilt-Up construction methods cost about $25- $40 per square foot.
Steel frames cost about $10- $20 per square foot.
Prices can range from $15,000 for a small 30x40 building up to $475,000 for a 50,000 square foot distribution center. This price includes the base metal building package along with delivery, construction & foundation. For a rough estimate, see our Small Warehouse Cost Calculator.
- See more: How much does it cost to build a warehouse in 2023?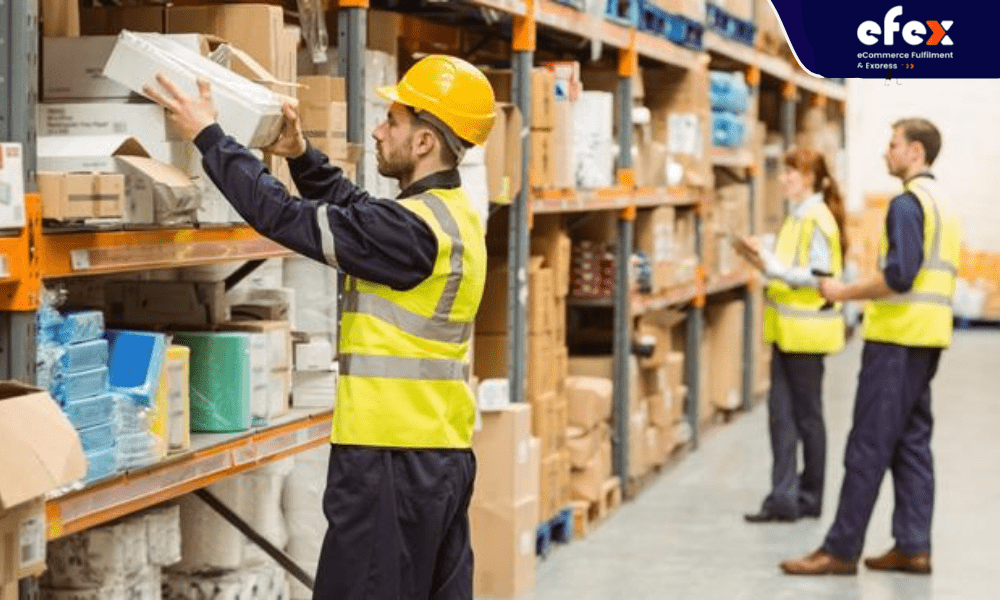 Advantages of building a small warehouse
Construction Duration
A short construction time is the first advantage when you choose to build a small warehouse. The smaller the size, the smaller the area will be, so it will be more quickly perfected. It is very beneficial for both the contractor and the client. At this time, it is easy for the contractor to arrange staff to work. Moreover, factory owners can also immediately implement production or lease using small warehouses.
- See more: All Costs To Rent A Warehouse in 2023
Maximum cost savings
The second advantage of building small warehouses is the maximum savings on investment costs. First, the cost of renting the premises is definitely saved. For businesses that rent a factory, this will save a huge amount of money. The lease of warehouses and workshops with a small area also helps enterprises minimize the cost of restoration and renovation. Because the cost of restoration is calculated according to the area of the project. The large plant will cost more to restore. As a result, small workshops will be more cost-effective to maintain.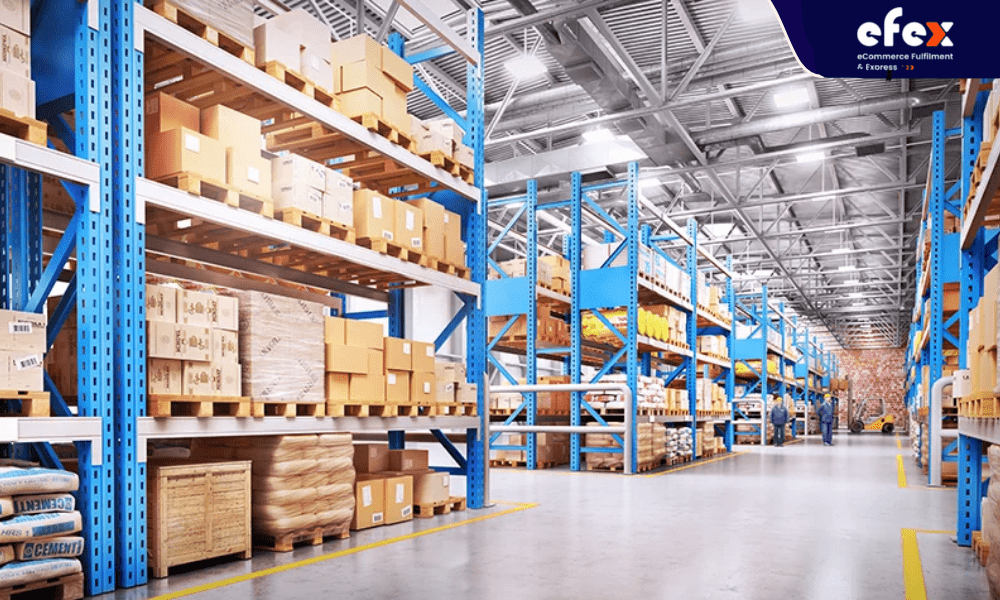 High Usefulness
When building small warehouses, high usefulness is a prominent feature that people remember. Because small warehouses can be used for many different purposes. It can be a warehouse, a processing plant, a storage place for raw materials, etc. Depending on the needs of investors, small warehouses will change functions in different ways. From there, it shows flexibility in the production process.
Space and Area Optimization
Optimizing the space and area is the fourth advantage when building small warehouses. Because of the small area, it will not take up too much area for production. The contractors can take advantage of that to exploit the space around the small warehouse. This will help them do more work and gain more benefits in the process of doing business.
Planning and execution of how to build a small warehouse
The choice of location and design of the factory are important economic factors in the production process. Because they make a major contribution to production costs, not only due to the initial capital investment required but also because of their effect on attracting efficiency. Eliminating excesses, whether material or time, is a key feature of all manufacturing operations. The workshop design, therefore, plays an important role in eliminating this to increase production productivity. The factors that most influence the design of factories are large scale and standardized production; laws of the factory, both government and local; development of sub-legal documents; ensuring the conditions and welfare of employees. Here are a few key factors you must consider before actually constructing your steel warehouse building:
Analysis: After information about building small warehouses has been collected and thoroughly analyzed, you should perform an analysis to determine the goals and objectives that can be achieved. The analysis must answer the following questions:

How to get products in and out of the warehouse easily?
How many products can a small warehouse contain?
Has the warehouse's fire protection system been completed?
How will the warehouse cover the main area?
Does the operating budget include personnel, maintenance, utilities, and costs of information systems?
How to be effective in warehouse management with an automatic material handling system?
If the analysis identifies goals and objectives that can be met, detailed solutions and project plans can then be developed. If they cannot be met, then management should define an alternative plan of action such as adjusting goals and objectives or making significant changes to the construction design.
Create a detailed project plan: This plan should define all the steps required to create warehouse layouts or central distribution, which includes general goals and objectives, and the results of the information and data analysis used in the development of the plan.
The project plan should contain the major tasks to be performed, the resources required to achieve each task, and how much time should be allocated to carry out the tasks successfully. The project plan should include start and end dates for all tasks, as well as available resources. Once the plan has been developed, it needs to be reviewed and checked to make sure that the timing is realistic and achievable, which is the date the existing person of a new facility will decide to deliver the equipment and install it.
Execution: This is the stage that moves from idea to reality. All resources in the new facility need to work together to ensure project plan objectives are met. Since there is an aggregation order in which the components of the system should be installed, deliveries of all products are coordinated carefully to arrive at the time when it is necessary. Finally, the contractor shall inspect the project and complete the construction.
👉 Read More: How To Buy A Warehouse And Invest To Take Profits
Conclusion
Above is all you need to note on how to build a small warehouse. Defining a clear plan from the beginning will help you a lot in the construction process and implementation, which has a huge impact on customer experience, sales, and also the success of your business. It is advisable for you to really spend time researching it carefully, choosing the service providers that perform reasonably, in accordance with your business needs as well as your pocket prior to doing it. If you find this article interesting, do not forget to follow us on Facebook or our website to get more useful information!